Lauri Marjamäki was given an extension contract at the end of last year, says Kaleva.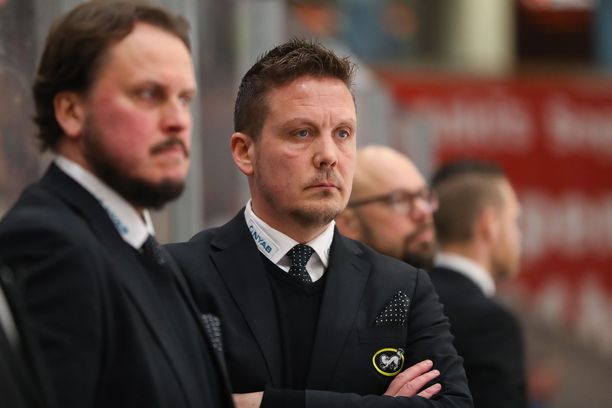 Lauri Marjamäki's Kärpät was left out of the top eight. Jaakko Stenroos / AOP
Head coach of Oulu Kärppie Lauri Marjamäki found himself in a tight spot on Thursday, when his team headed for the summer vacation after defeating KooKoo in the playoff series 2–1.
The team, which played with the most expensive crew in its history, never met the demands of its supporters. On Thursday, the dark season of the Oulu people had a farcical climax, when Kärpät lost in front of the home crowd 0–5.
After the stomach-churning, the finger of blame is sensitively pointed at Marjamäki, and from the comment fields of Kärppie's social media publications, it can be sensed that patience with the coach has run out.
Marjamäki, under the threat of being fired, returned to Kärpp a year ago and signed a contract that runs until the summer of 2024. However, the team has failed to inform that the cooperation can continue even further.
A provincial newspaper focused on Oulu Kaleva has reported that Marjamäki signed an extension contract last November. According to the source, the offered and apparently signed contract lasts at least until spring 2025.
Evening News announced on Friday that it would last until spring 2026.
Kärpät has not announced his head coach's extension contract. On the other hand, now would be the worst possible time for that.
Kaleva asked Marjamäki about possible dismissals.
– It was here that the coach was changed. This shit isn't just because the coach is changed every year. Yes, it's worth thinking about something else sometimes, Marjamäki comment For Kaleva.