Fake weapons are relatively expensive, but cheap compared to real technology.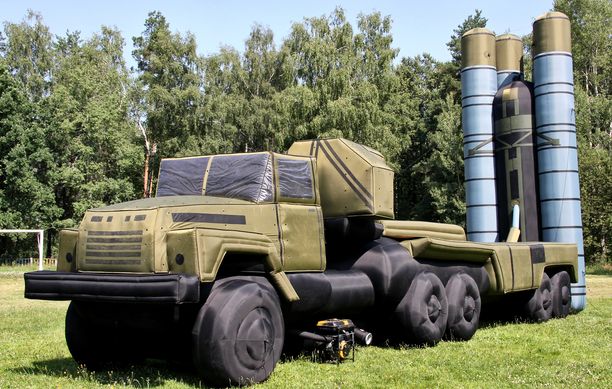 Pulling. Russian-made inflatable S-300 anti-aircraft dummy system. Vitali V. Kuzmin/Wikimedia Commons (CC-BY-SA-4.0)
While Russia's invasion of Ukraine brings more business to the defense industry, there is also a market for military scams, tells Reuters.
Czech Inflatech Decoys makes exactly what the company's name says, i.e. inflatable dummy weapon systems to fool the enemy. The company that manufactures more than thirty different "devices" is the CEO by Vojtech Fresser has now also added the infamous Himars rocket launcher, which became famous in Ukraine during the war, to its selection.
The company does not directly say whether Ukraine is among the company's customer countries, but Fresser believes that the products will find their way there one way or another.
The price of a single fake gun ranges from $10,000 to $100,000. The structures are made of synthetic silk, and in addition to their appearance, they have an infrared and radar footprint. They move in sacks, which require two to four soldiers to carry.
The Himars false projector weighs 43 kg, and in addition, a compressor is needed to fill the structure and a heating device to produce infrared radiation. It takes ten minutes to fill the launcher.
According to the CEO, the company's business has grown significantly over the past year, and now the company manufactures a dozen fake devices a month. During the current year, business is expected to grow by tens of percent, maybe even more than a hundred percent.
The story was originally published In Tekniikka&Talous magazine.
Read also about Technology&Economy: