This article covers a developing story. Continue to check back with us as we will be adding more information as it becomes available.
UPDATE: 2023/03/16 07:42 EST BY JOSH COULSON
An Intercontinental Title match and a Women's WrestleMania Showcase match were added to the card on SmackDown.
It's WrestleMania season! The 39th Showcase of the Immortals is almost upon us and for a multitude of reasons, this WrestleMania promises to be one of the most historic to date. Primarily because it will be the first one without Vince McMahon in charge of WWE creative. He is still listed as a director on the WrestleMania poster, though. Make of that what you will. Triple H will be the one piecing together this year's WrestleMania card though, and you can check out everything that has been officially announced for the show so far below.
As for how, when, and where you can watch WrestleMania if you're not going to be there in person, the two-night event will take place across April 1 and 2. The in-ring action will begin at 8 pm EST on both nights, and fans can tune in for a kickoff show each night an hour before the main card. WrestleMania will air on Peacock in the US and on the WWE Network everywhere else unless you have a specific platform that carries the service in your part of the world.
RELATED: WWE's WrestleMania Hollywood Parodies Begin With Seth Rollins As The Joker
Roman Reigns vs. Cody Rhodes for the Undisputed WWE Universal Championship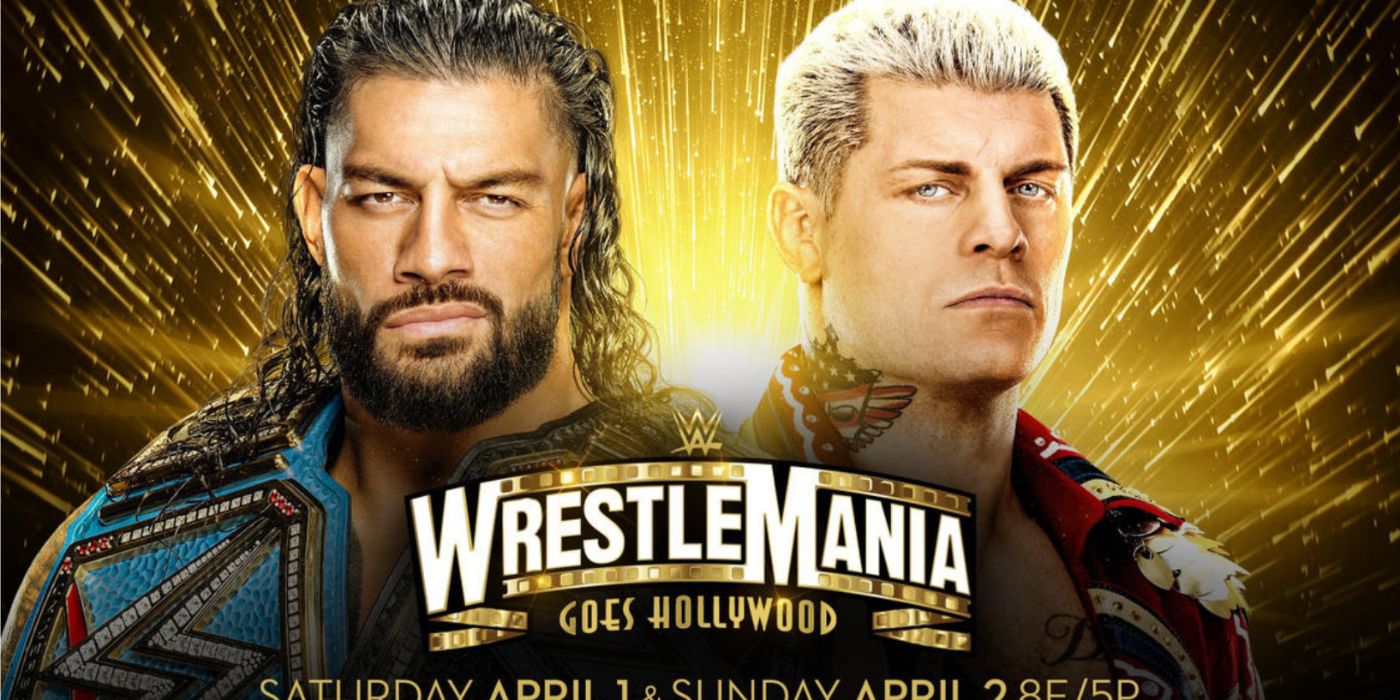 Sami Zayn didn't complete his story at Elimination Chamber, nor is he getting another shot at WrestleMania. That means Roman Reigns' titles will seemingly stay together, and if Cody Rhodes can beat him, he will get both championships.
This is a big one, and WWE has masterfully navigated the waters to avoid fans turning on Rhodes during the build. Clearly learning from past mistakes. Since this is a winner takes all scenario, there can only be one outcome in this match. Rhodes to win and end Reigns historic run with both of WWE's top prizes.
Charlotte Flair vs. Rhea Ripley for the SmackDown Women's Championship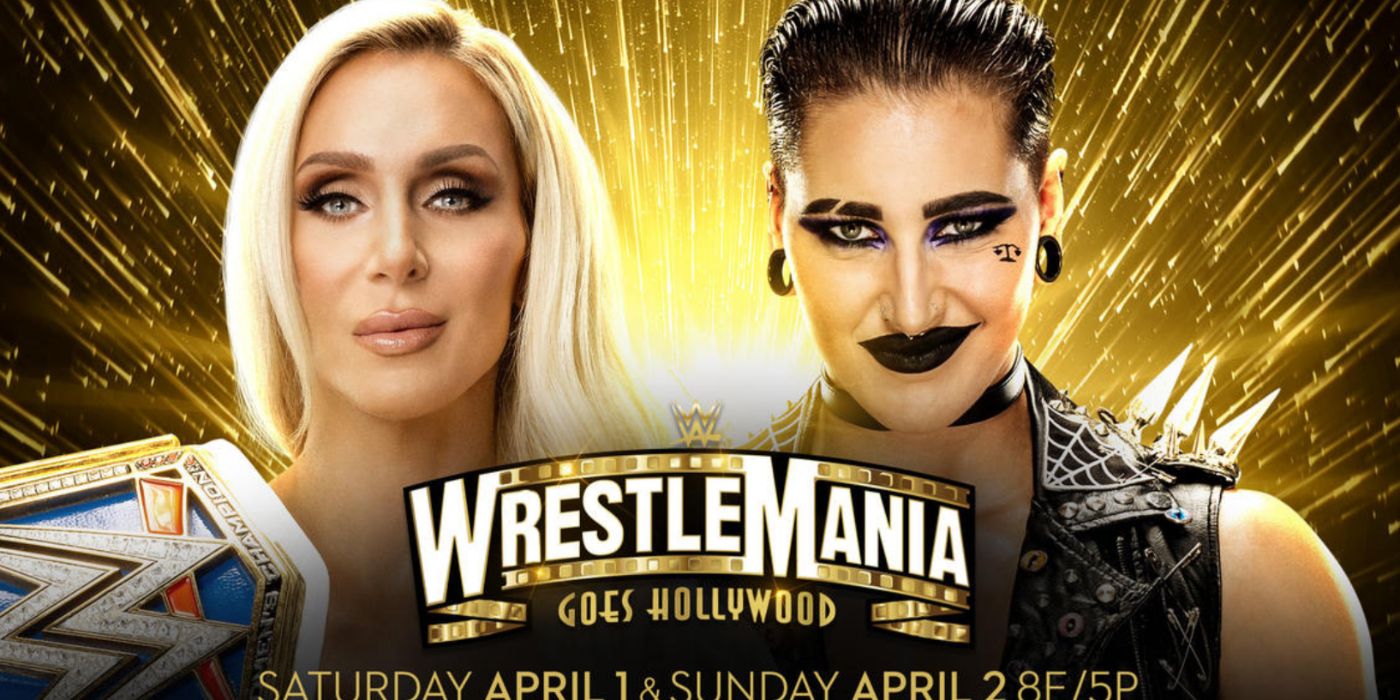 While Rhodes had to wait to find out who he'd be facing at WrestleMania, Rhea Ripley experienced no such hold-up after winning her Royal Rumble. The Nightmare immediately opted to face Charlotte Flair on The Grandest Stage of Them All, looking to avenge what happened to her three years ago.
When Flair won the Rumble in 2020, The Queen took the unconventional route of challenging for the NXT Women's Title. Flair proceeded to beat Ripley for that championship at WrestleMania 36. Ripley gets her revenge at this year's event, beating Flair for the SmackDown Women's Title.
Bianca Belair vs. Asuka for the Raw Women's Championship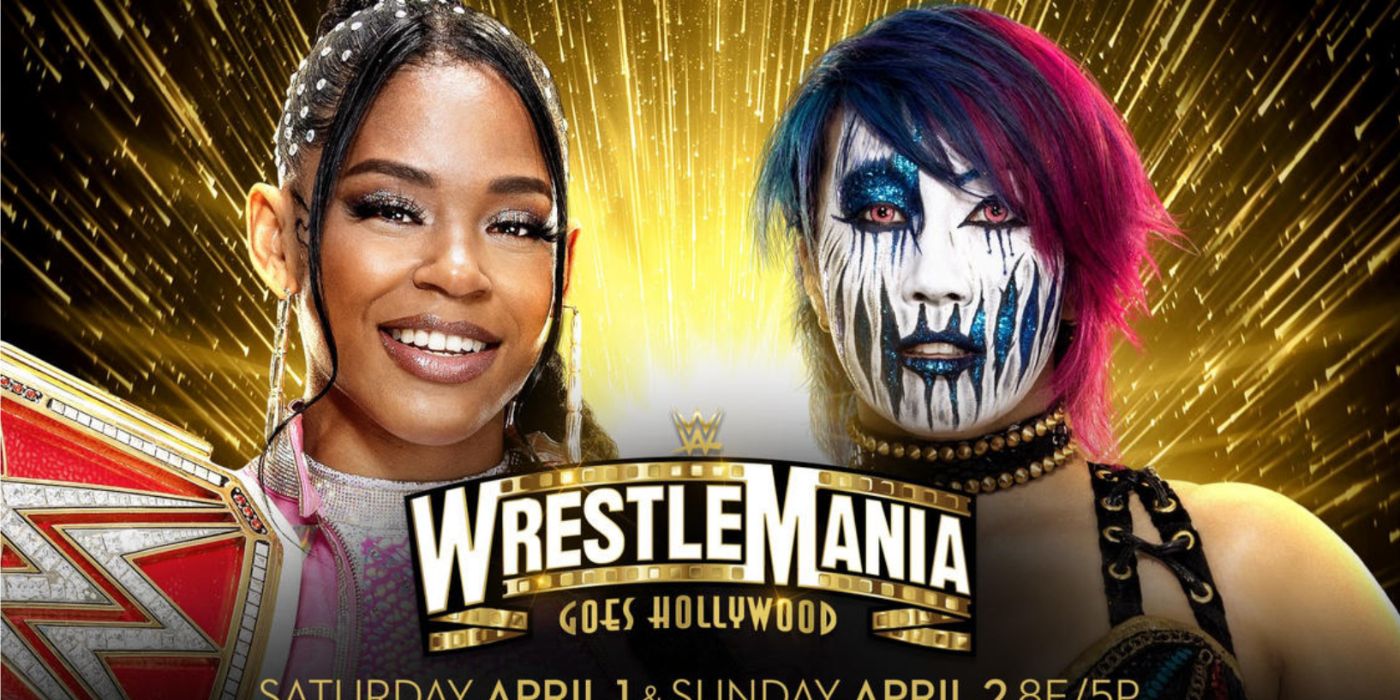 Even though she didn't win the match, fans knew Asuka was starting an exciting new chapter of her career when she came to the ring at the Royal Rumble. Fast forward a few weeks and The Empress was standing tall inside the Elimination Chamber, booking her spot at WrestleMania.
Asuka will need to get past Bianca Belair if she wants to be Raw Women's Champion again. It isn't a streak yet, but Belair is yet to lose at WrestleMania, winning both her previous matches. That run ends at the hands of Asuka who will likely win this one.
Brock Lesnar vs. Omos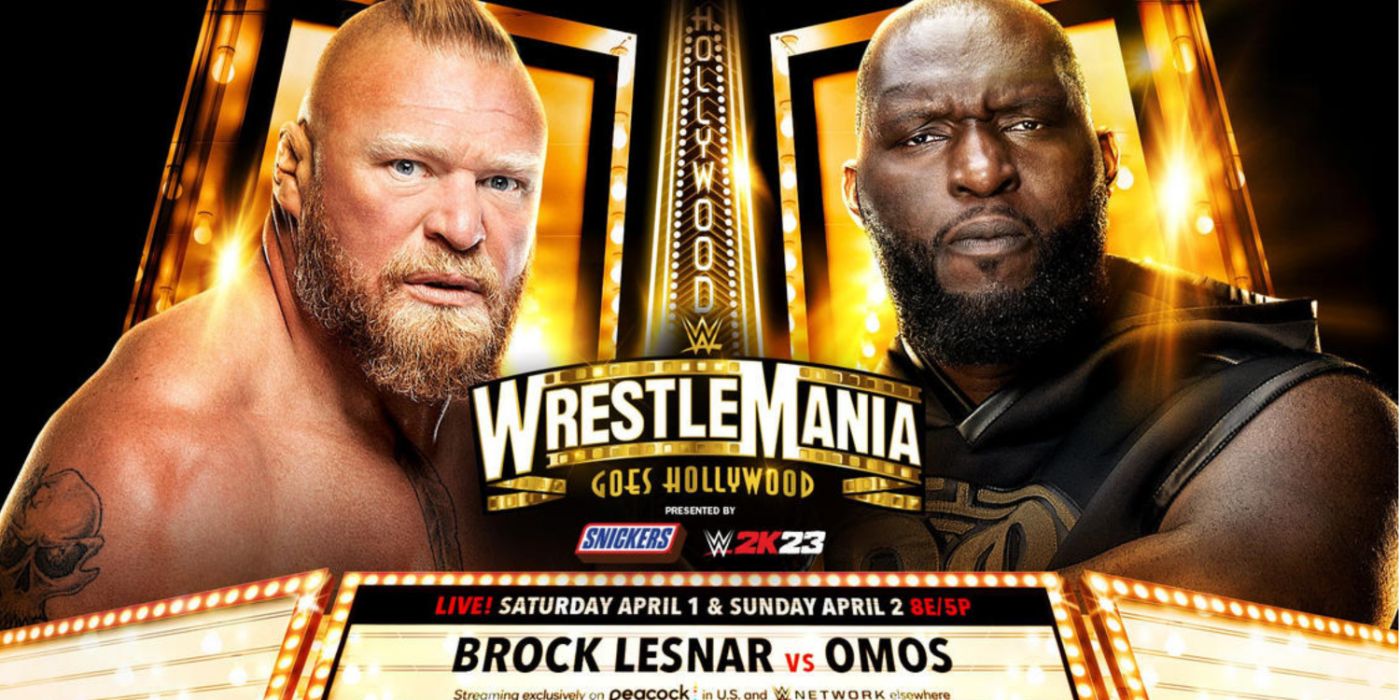 After Stone Cold apparently rejected a Brock Lesnar match, and Lesnar turned down the chance to face Bray Wyatt, this is where we've landed. The Beast Incarnate versus Omos, a match most fans have already labeled a disaster, but we shall see. Maybe they'll surprise all of us.
My prediction here is that they won't. The only good thing I have to say about this match is it's so out of left field, I can't call a winner. Yes, Lesnar hitting Omos with an F5 to shock the world in the first match of the weekend so he can be on a plane back to Canada's remote wilderness by 8:30 pm on the Saturday seems likely, but Omos beating Lesnar to make the giant a star is also a possibility.
Austin Theory vs. John Cena for the United States Championship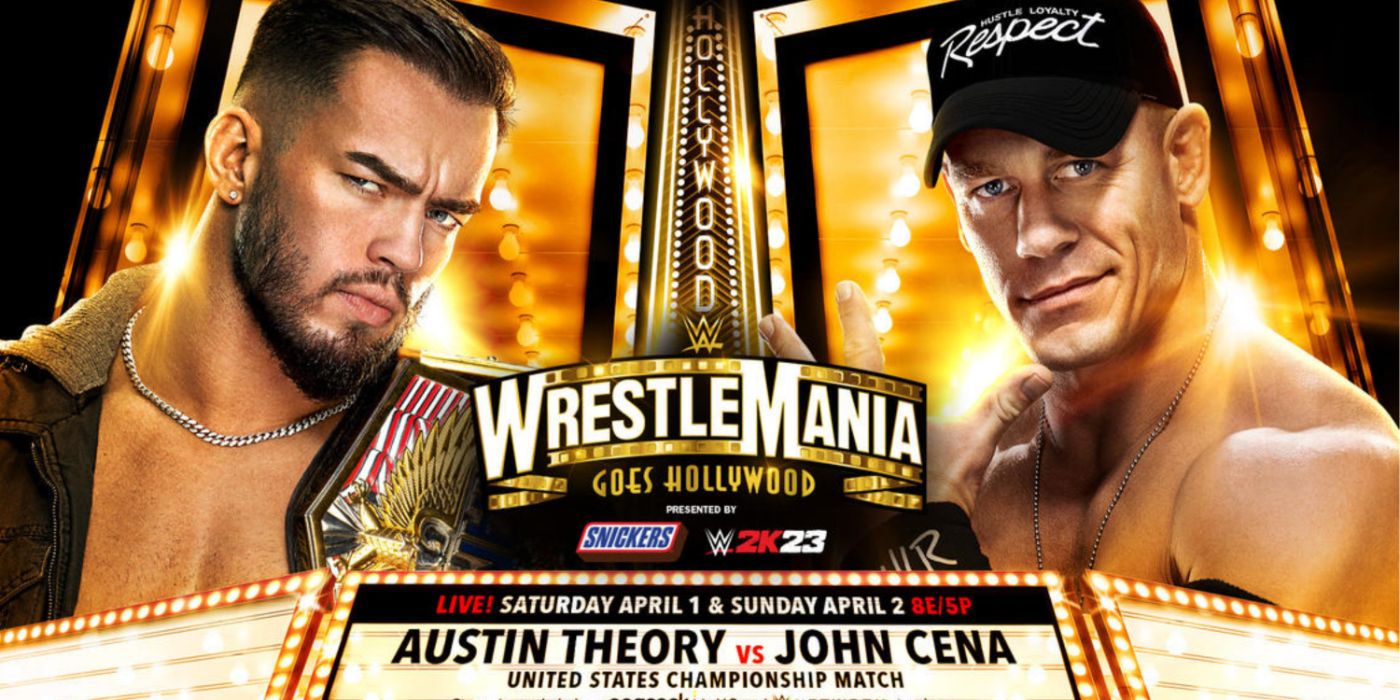 As was rumored for a very long time before John Cena finally returned to Raw, the veteran will be facing Austin Theory at WrestleMania. Not only that, but Cena will have the chance to win the US Title in the process, a championship he became synonymous with for a period of his career.
That isn't what's going to happen here though. Between the sheer number of titles likely changing hands across the weekend and Cena disappearing again once WrestleMania is over, this one has a passing of the torch to Theory moment written all over it.
Seth Rollins vs. Logan Paul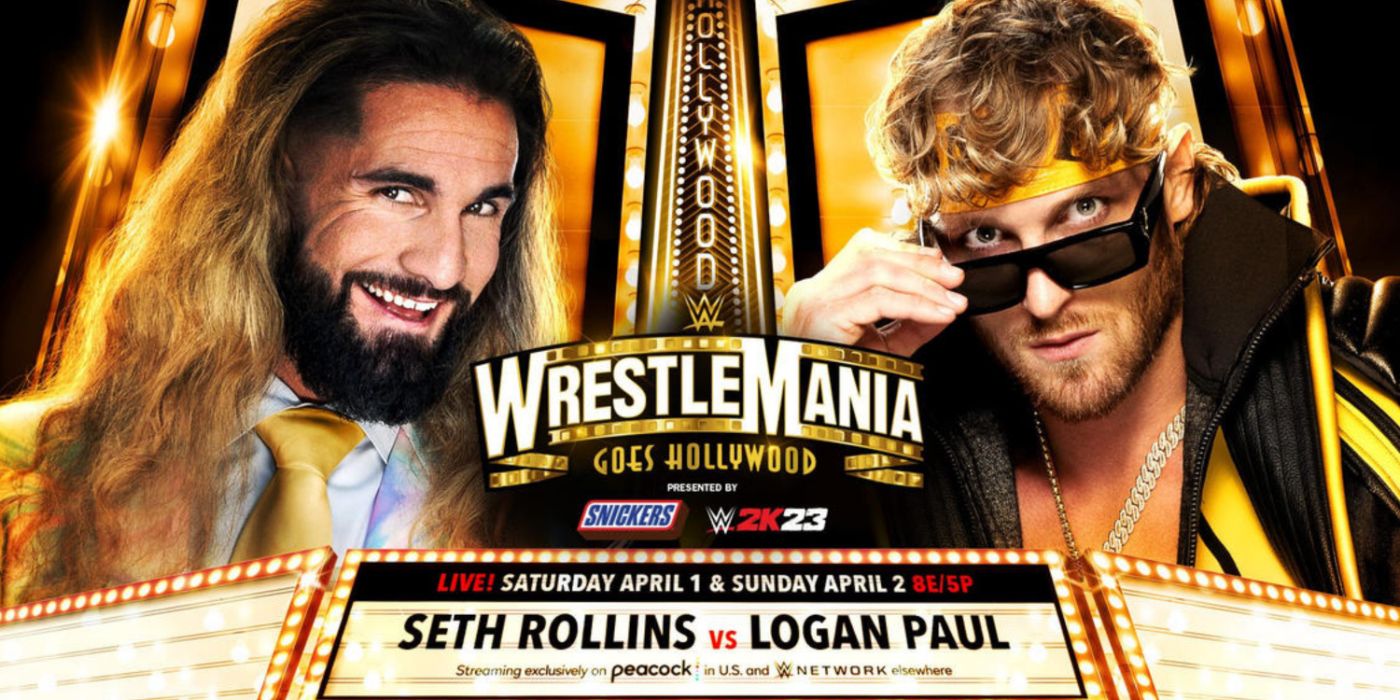 As rumors started to swirl regarding who might face Reigns at WrestleMania, many wondered why Seth Rollins wasn't a part of the conversation. The reason for his omission from those conversations became clear when he was eliminated from the Rumble by Logan Paul.
A few more weeks passed and after the pair of them poked each other a few more times, Paul vs. Rollins was made official for WrestleMania. While it would be nice to see The Architect in a top title match, this one is probably going to be better than you think.
Lita, Becky Lynch, and Trish Stratus vs. Damage CTRL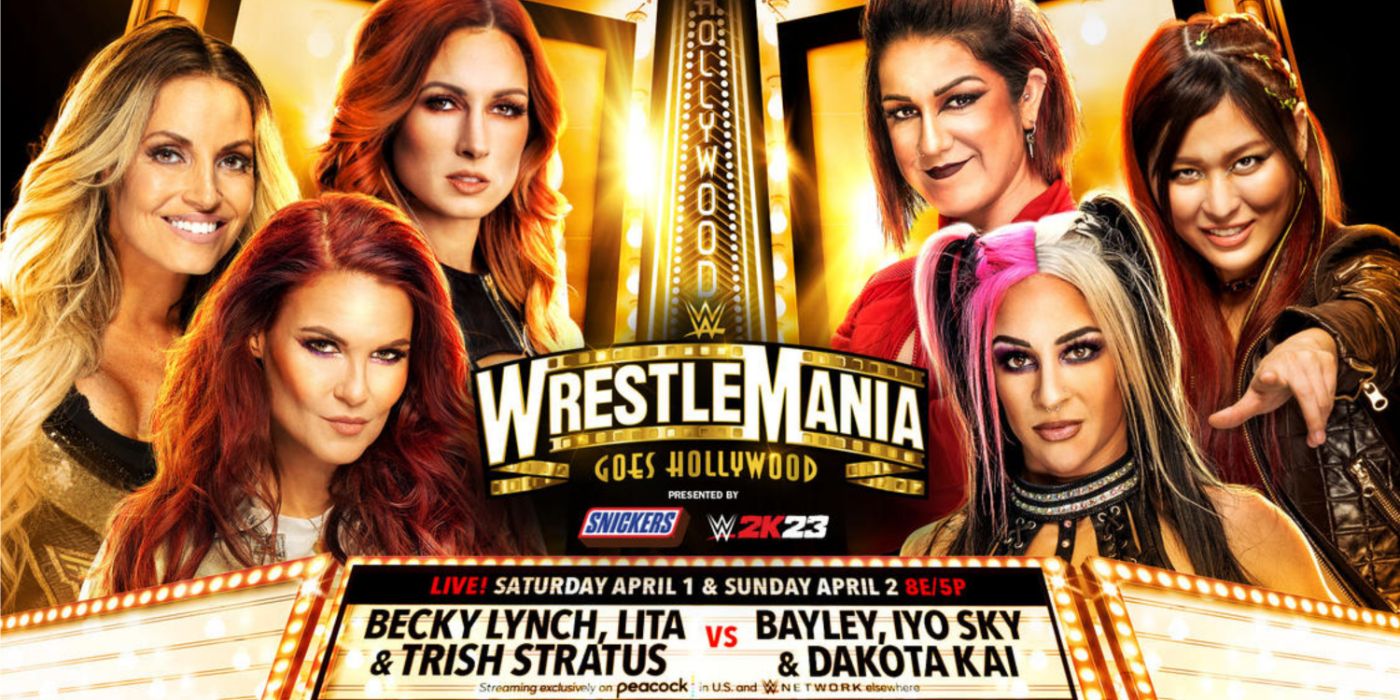 The WrestleMania plans for the Women's Tag Titles appear to have been tweaked a number of times. Even though Becky Lynch and Lita are the new champions, they won't be defending the championships at WrestleMania. They'll be in six-person action with Trish Stratus instead.
If Lynch and Lita are still champions by WrestleMania, they should be the ones to win this one. Perhaps this match might even spell the end of Damage CTRL if they don't win.
Edge vs. Finn Balor in a Hell in a Cell Match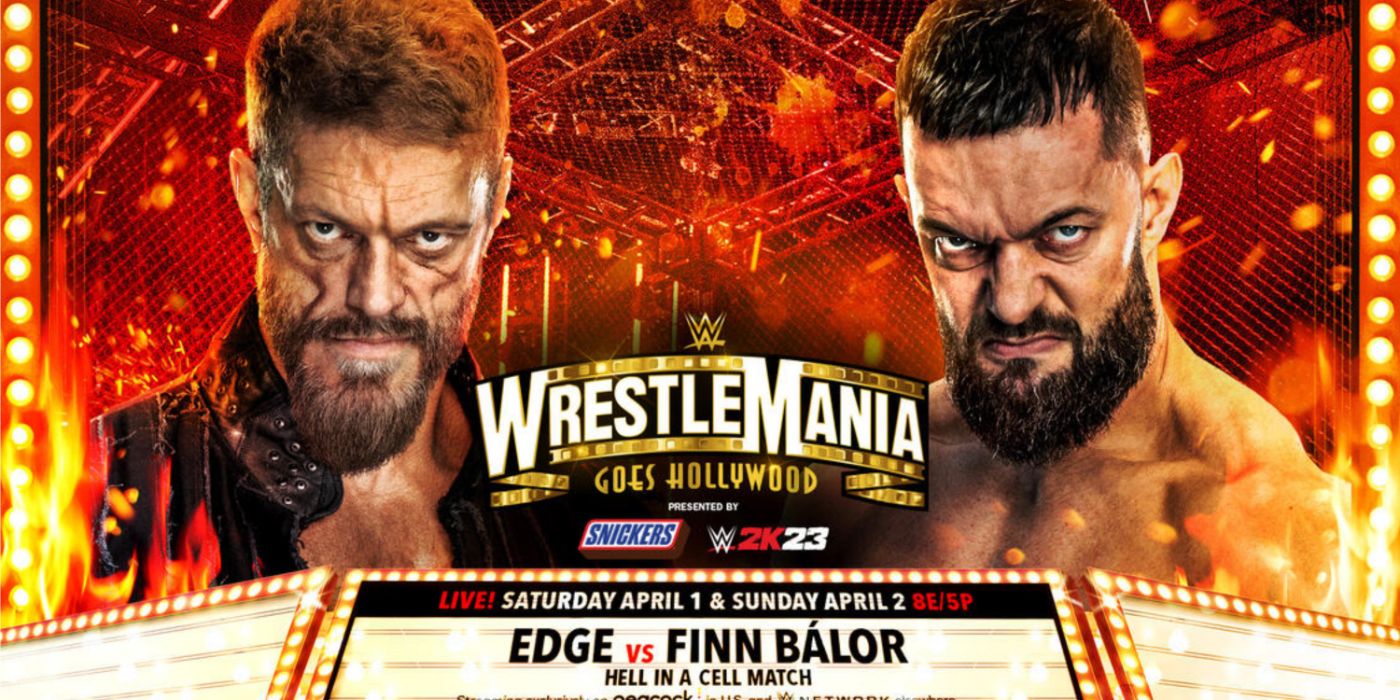 A match a long time in the making. Not just because Edge's feud with The Judgment Day has been going on forever, but quite literally as The Rated R Superstar was supposed to clash with Finn Balor inside Hell in a Cell at Royal Rumble.
One way or another, this match will finally bring the curtain down on Edge's issues with the group he created. While he needs a win to drive him forward on what is likely his last run of matches, if Balor dusts off the demon paint for this one, he has to walk away with the victory to make the character legitimate and feared once again.
Gunther vs. Drew McIntyre vs. Sheamus for the Intercontinental Championship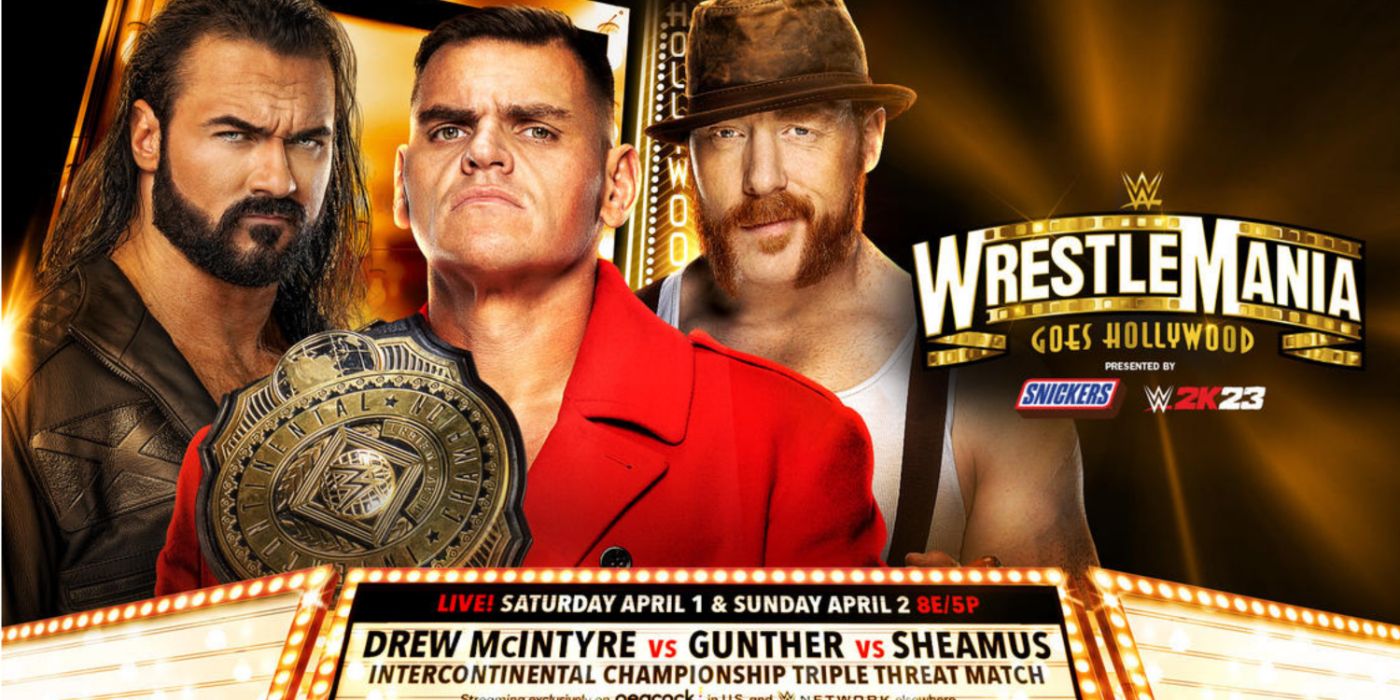 WWE took weeks to determine who will face Gunther at WrestleMania, and when it finally came down to two, they still couldn't be separated. That's when Adam Pearce finally made the decision to give both Sheamus and Drew McIntyre a shot at the Intercontinental Title.
Most of the world believes this is the match where Sheamus finally wins the one championship that has evaded him his entire career, but I don't think so. McIntyre to win this one by pinning Sheamus, breaking his heart, and The Celtic Warrior to win it from him at a later date.
Women's WrestleMania Showcase Match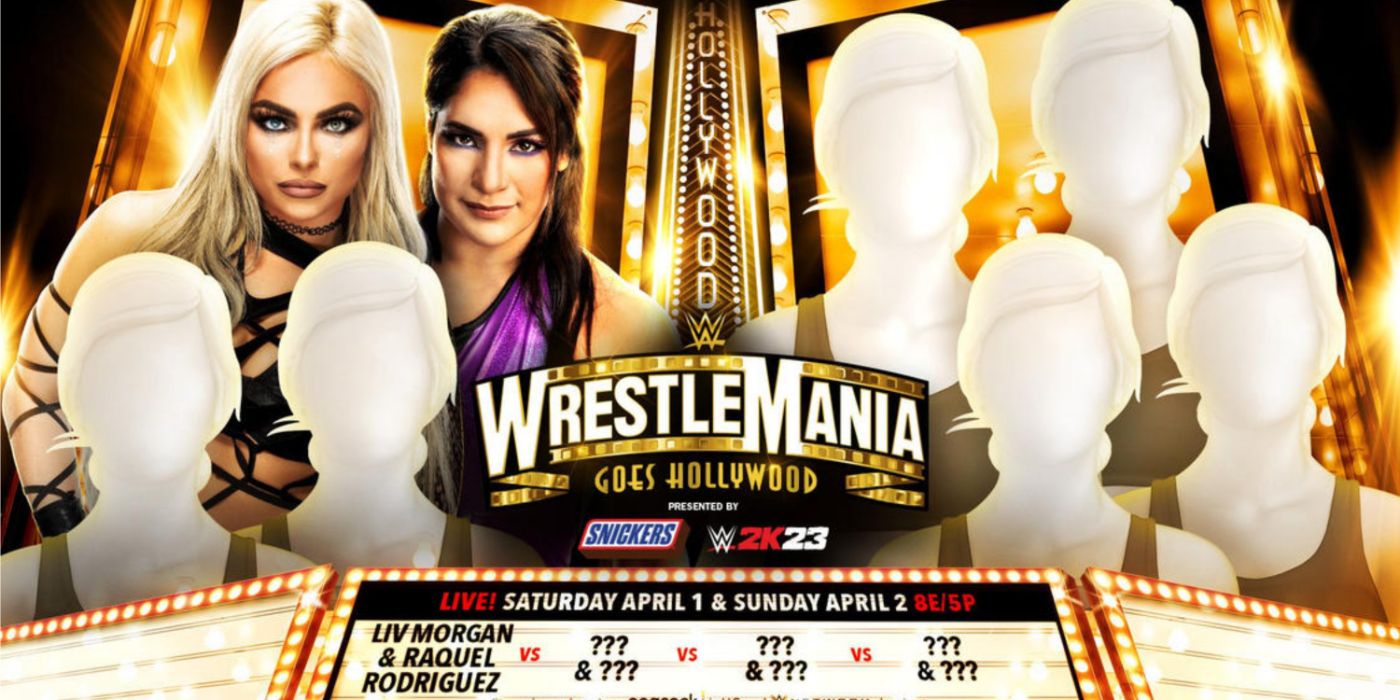 Whatever plans WWE had for the Women's Tag Titles appear to have been scrapped. That's despite this match being announced. Four tag teams competing in a showcase match, but with nothing on the line. A little odd, but it keeps up the tradition of getting as many people on the card as possible despite the absence of battle royals.
If Ronda Rousey is going to be ready in time for this match, then my guess would be her and Shayna Baszler will win this one. Then they can get their tag title shot the week after WrestleMania, or maybe at Backlash in May.