Highlights
Becky Lynch and Seth Rollins' on-screen partnership was a total failure, as fans rejected their awkward and forced romance storyline.
Fans turned on Becky and Seth as a result of their on-screen pairing, with Becky's character regressing and Seth being seen as a downgrade.
The choice of Baron Corbin and Lacey Evans as their opponents during the Summer of 2019 contributed to the overall failure of the storyline, as neither character was compelling and the feud became messy.
Becky Lynch and Seth Rollins are two of the biggest names in professional wrestling in 2023, and just a few years ago, that was still the case. Turning back the clock to 2019, Becky and Seth went public with their relationship at a time when both of them were hitting their strides as two of the most over WWE Superstars in the company. Following WrestleMania 35, where both walked out with Championship gold around their waist, the two would wind up paired together on-screen as WWE experimented with the idea of running with the real-life couple as a new act on television. The one major storyline they took part in together was so widely panned and rejected by the fans, that it put an end to that idea for quite some time, as Becky and Seth's first on-screen partnership was a total failure.
RELATED: The 10 Best Looks Of Becky Lynch's Career, Ranked
WWE Put Seth Rollins & Becky Lynch Together When Both Were At Their Hottest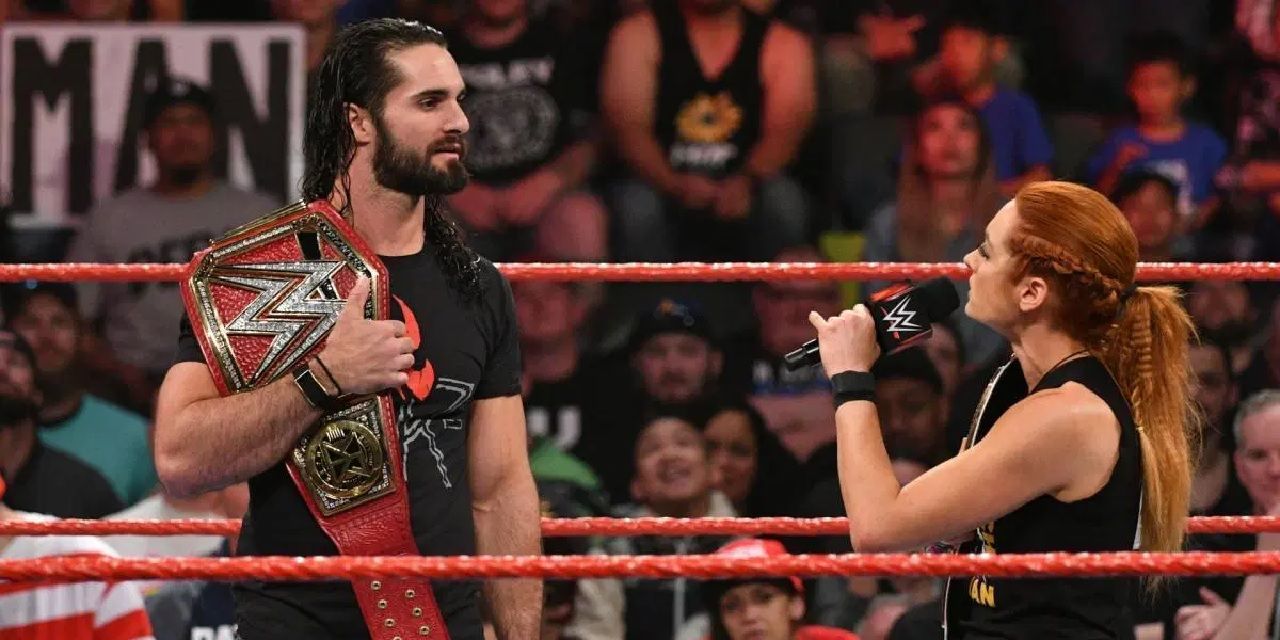 Heading into 2019, it was pretty undeniable that two of the biggest names in WWE were Seth Rollins and Becky Lynch. Becky had a career transformation in 2018 that took her to new heights, which she firmly cemented in 2019 as she walked into WrestleMania 35 and became Becky Two Belts. Rollins would kick off his 2019 by winning the Royal Rumble match, leading to him defeating Brock Lesnar at the Showcase of the Immortals that year in order to become WWE Universal Champion. It was safe to say that both Superstars had gained incredible fan support at the time, which was strengthened when it came out that they had begun dating, as fans rejoiced, only for WWE to try and tap into their real-life romance for an on-screen pairing.
RELATED: Why This Was The Perfect Time For Becky Lynch To Win The NXT Championship
The WWE Universe Did Not Love Seth Rollins & Becky Lynch Together On-Screen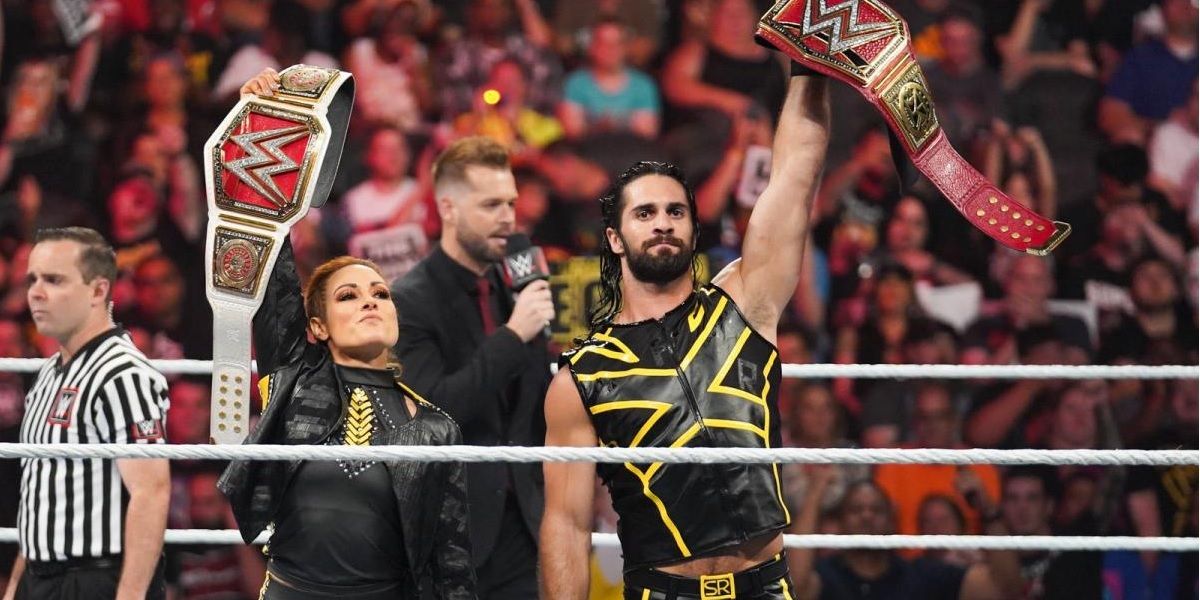 Being fan favorites does not ensure that fans will never turn on you, as has been the case for a number of popular WWE acts over the years. The same would happen to Seth Rollins and Becky Lynch, as coming out of WrestleMania 35, the newest power couple in WWE were two of the hottest babyfaces in all of pro wrestling and looked to keep that buzz going. However, thanks to their pairing, fans began to sour on both The Man and The Kingslayer.
RELATED: 10 Harsh Realities About Seth Rollins His Fans Need To Realize
While they remained incredibly talented in the middle of the ring, anytime Seth and Becky were on-screen together, things always came off as being awkward and forced, with them really playing into the romance aspect of their relationship. Becky, who was presented as a total badass for months prior, became a giddy, bumbling woman anytime she was around Seth, using way too many puns and acting entirely over-the-top in every promo, while Rollins felt like a total step-down from the wrestler fans had come to love. Thankfully, by the time WWE pulled the plug on their on-screen partnership, fans had not completely turned on either as a wrestler, and went back to cheering them regularly following their major program.
Baron Corbin & Lacey Evans Were Horrible Opponents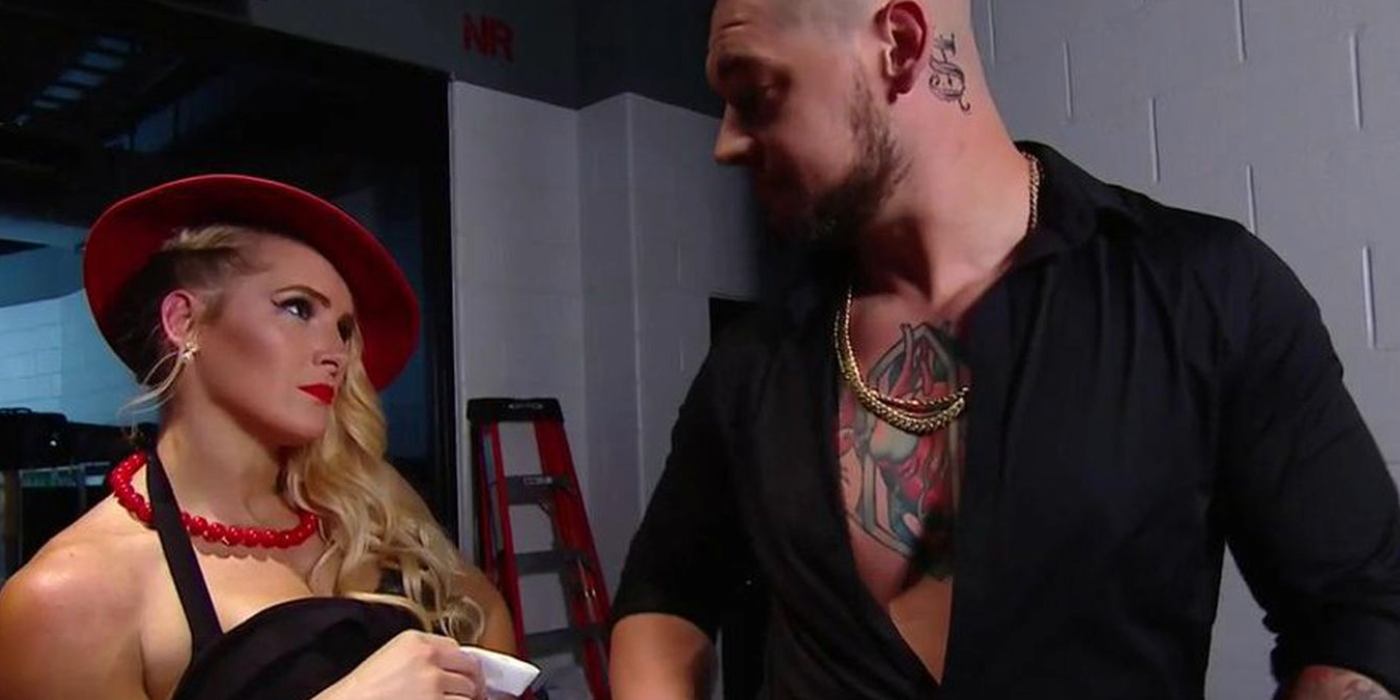 While Becky and Seth did not have the same on-screen chemistry as some other real-life couples, which played a key role in why fans did not take to them being paired on TV together well, it also did not help as to who WWE chose at their opponents during the Summer of 2019. At that point in time, Vince McMahon was still extremely high on both Baron Corbin and Lacey Evans, with Corbin still a dominant force on TV coming off retiring Kurt Angle at WrestleMania 35, and Lacey being pushed hard in a feud against Becky Lynch.
With the pairing of these four together, there was never going to be magic here, as while Corbin is a solid wrestler, his character in 2019 was anything but captivating, and Lacey was attempting to seduce Seth Rollins while also calling the fans "nasties" and blowing her nose into a handkerchief. Combined with Becky and Seth's awkward presence on-screen together, this made for a mess of a feud, though their mixed tag-team match at Extreme Rules was somewhat memorable. After this, Lynch and Rollins would be separated on-screen once more, with the experiment ending there as the real life couple barely interacted on TV ever again.