Crowd involvement in professional wrestling is so essential to the show that's being put on. A bad segment or match can be made good to even great by a hot crowd and vice versa. Some talent are able to work with what the crowd is giving to them, and some talent just crumble under the pressure. In the end, the crowd does ultimately decide what works and what doesn't for the most part. However, sometimes a crowd can get a bit too rowdy, and this isn't just "bizarro land" as WWE liked to say for a while. This is a kind of crowd that gets quite hostile and aggressive, and CM Punk felt that firsthand in October 2012. As the wrestling world has become aware, Punk isn't the kind of person to let things go so smoothly.
RELATED: 5 Wrestlers CM Punk Made Look Legit (& 5 He Made Look Like A Joke)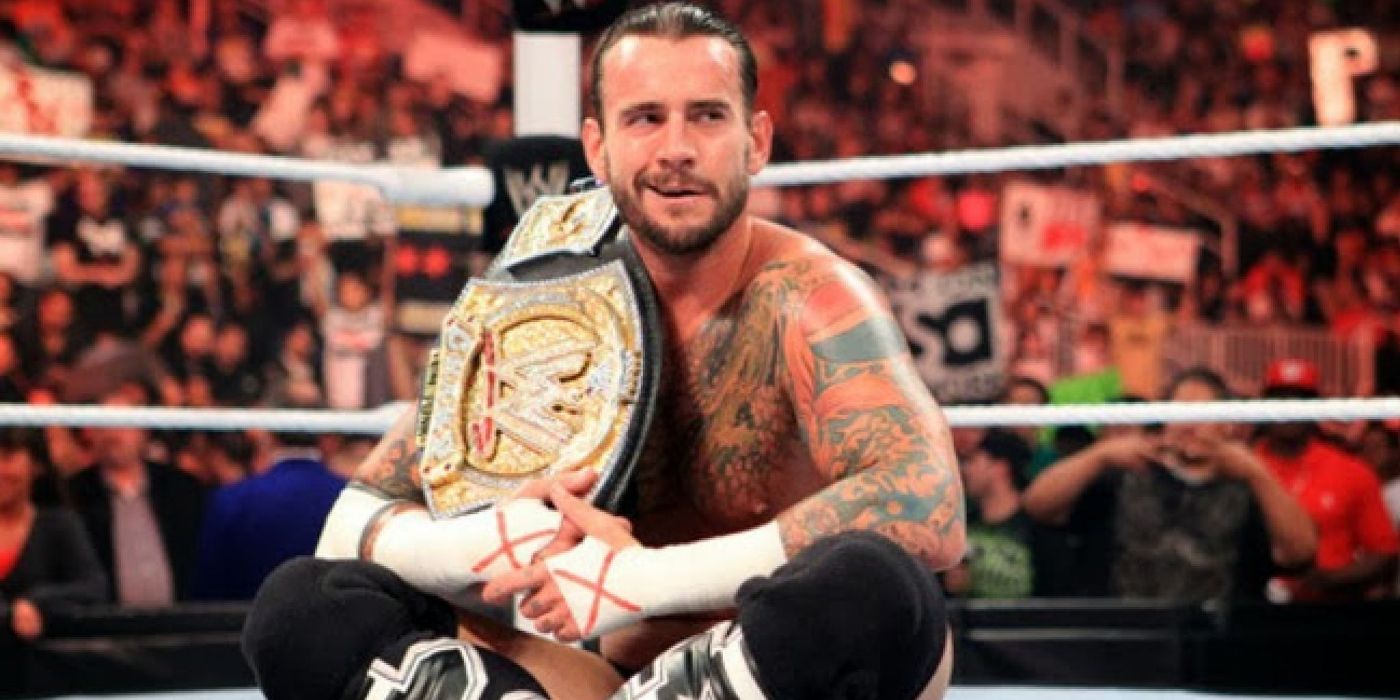 CM Punk Punches A WWE Fan After Getting Slapped By Another Fan
In October 2012, CM Punk was at the tail-end of his 434-day title reign. Around this point in time, he was getting the ire of Mr. McMahon, and on an episode of Raw, they competed in a street fight. The match was an unmemorable street fight as the ending had Ryback come in to help Mr. McMahon and chase Punk off. Punk ran through the crowd, which was the hostile and aggressive kind.
As Mr McMahon was talking into the mic, Punk was meant to look at him in a distraught manner while clutching the WWE title. Well, the fans in the crowd that were surrounding him began to push and shove him around. Punk started to get visibly annoyed and kept looking behind him as the fans were still harassing him. Finally, a fan went too far, and slapped him the back of the head and his kidney. Therefore, Punk spun around a punched a fan that had nothing to do with it and then shoved him to the ground. It was an unfortunate situation that could've been much worse.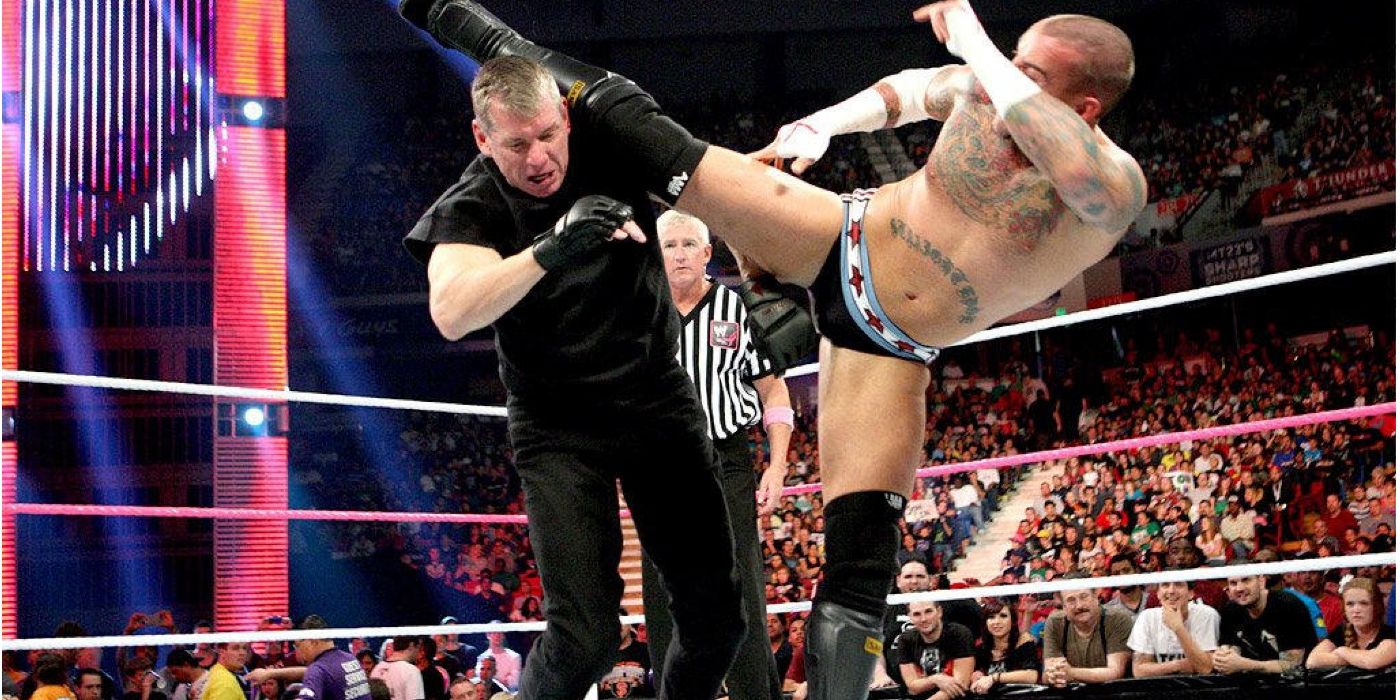 CM Punk And WWE Released Statements While The Real Culprit Bragged On Twitter
They say that there's no such thing as bad publicity, but this probably wasn't the kind of mainstream attention WWE was looking for. The story was picked up almost immediately by other outside news outlets, so WWE was quick to release a statement regarding the incident. Their statement basically blamed incompetent security for not being in the "appropriate place" at the time. CM Punk's statement was much more genuine. He said that the situation sucked, but he was surrounded by people punching, heckling, and threatening him, and he just acted in the heat of the moment. That's very fair as the video of the incident shows that the surrounding fans were not gentle. He apologized and that was the end of it on an official level.
RELATED: 434 Days Later: Has Roman Reigns Been A Better World Champion In WWE Than CM Punk?
A man by the name of Dario Teyes took to Twitter the day after the incident to brag about being the one that actually hit Punk. He started taking credit that he was the one that hit Punk, "hella hard" and that thanks to him, the guy that got hit would be a millionaire. Not exactly the most modest of human beings to say the least, but in the end, the victim was not paid anything. He filed a police report, said he had slight knee pain, considered hiring a lawyer, and then it was reported that there wasn't going to be an investigation. It seemed like the worst things that came out of the whole situation was a pair of broken glasses and an egotistical wacko thinking he was a big shot for a day or two. Luckily for WWE, the entire ordeal ended almost just as quickly as it started.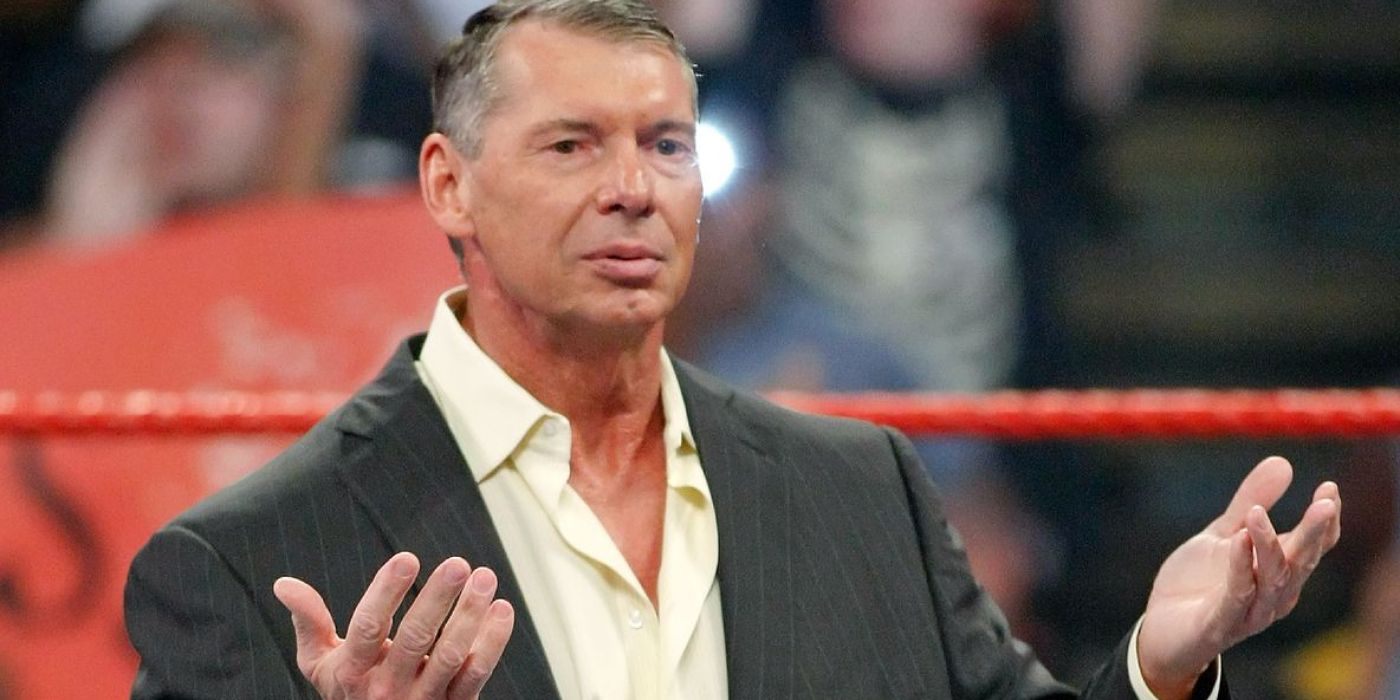 There have been plenty of times when fans have jumped the barricade and attacked an unsuspecting wrestler, which is one of the worst ideas someone can possibly have because wrestlers are legally allowed to just lay into the perpetrator in defense. However, this might be the only time that the situation has been completely flipped. The poor guy just wanted to go watch an episode of Raw and his night ended with the WWE Champion laying him out with a backhand. It wasn't the fault of Punk who was getting tossed around like a pinball, though. He needed to defend himself and assert his standing in a sea of people wanting to hurt him. It was an unfortunate situation, but just as the saying goes, don't try this at home.