Carrie Underwood may be one of the most popular country music stars, but the singer has said she doesn't really fit in with her family. Here's why the American Idol winner calls herself the "black crystal sheep" of her family and what she meant.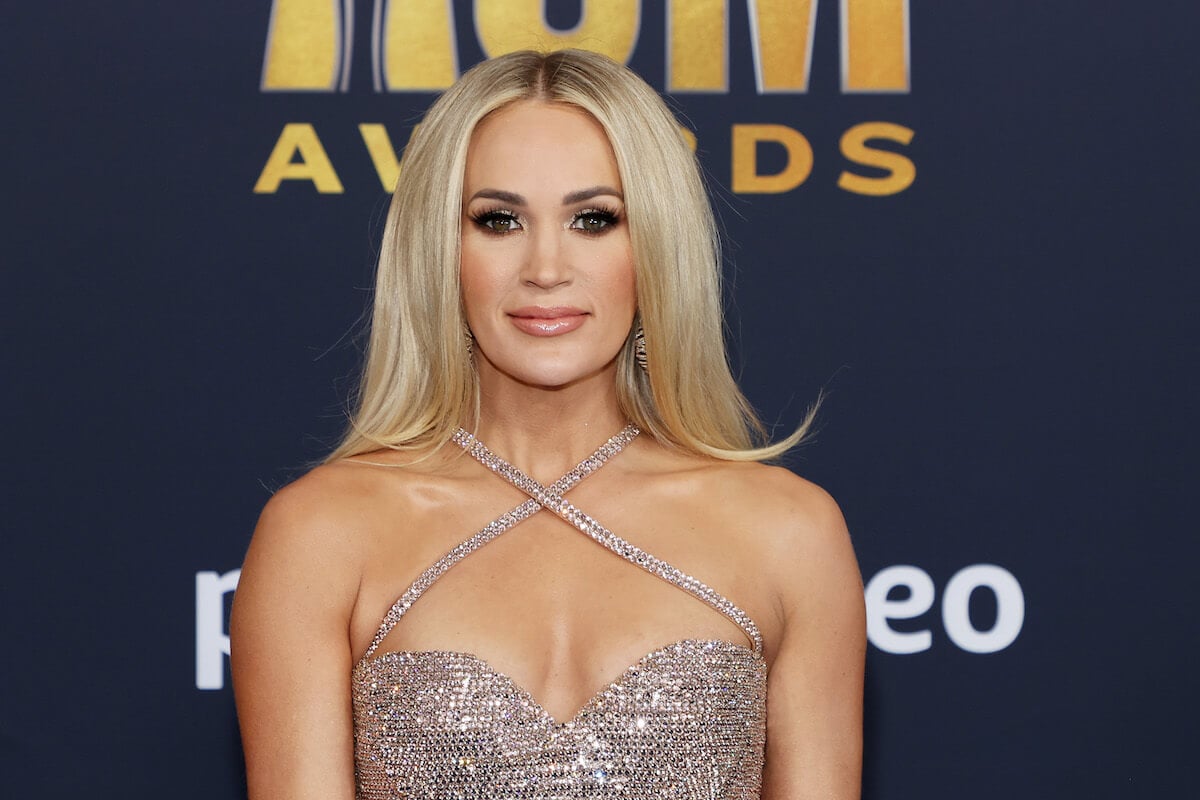 Carrie Underwood says she's 'a little more selfish' than the rest of her family
Carrie Underwood has siblings – two sisters named Shanna and Stephanie – but due to their significant age gap, she has said that she always felt like an only child. Her sisters are 10 and 13 years older, so Underwood mostly had her parents to herself while growing up on a farm in Checotah, Oklahoma. 
"We were never a huggy family," Underwood explained to Marie Claire in 2013. "Or a 'let's talk it out' family. Technically I have siblings, but they are quite a bit older than me – I was the accident – so I have the only-child syndrome going on."
The singer said her upbringing as the youngest of two much older sisters affected her personality. "I'm a little more selfish, a little more independent, a little closed," Underwood acknowledged. "I do wish I were softer. I wish I were able to form relationships better."
She laughed, adding, "But hey, I mean, I'm not a sociopath."
Carrie Underwood called herself the 'black crystal sheep' of her family
Although the American Idol winner did not grow up impoverished, her life on the farm was a far cry from the lavish lifestyle she can afford now – after all, Underwood has a reported net worth of $140 million.
Her family insists on continuing to live humbly, despite Underwood's attempts to give them extravagant gifts – she told Marie Claire she got in trouble when she tried to give her father a $400 generator for Christmas one year. Steve Underwood worked at a paper mill while his wife Carole taught at an elementary school. Both of Underwood's older sisters followed in their mother's footsteps and became elementary school teachers. 
The singer said her career in the entertainment industry and celebrity lifestyle set her apart from the rest of her family. "My parents are really great people who want nothing to do with any of this," she said. "I'm the black sheep of the family. The black crystal sheep. Swarovski."
The country music star's mother had no idea she would win 'American Idol'
While Underwood's family may inhabit a different world, they have always supported her work in the entertainment industry. Her mother revealed that she never thought the singer would win season 10 of American Idol, but she pushed her daughter to go on the show to boost a journalism career.
"We never even considered that she could win it at all, but at least maybe she could have some face and name recognition, and she would get to be an anchor or something on one of our local TV shows in Tulsa," Carole Underwood told Today's Sheinelle Jones.
Despite her celebrity status, Carole said her daughter hasn't fully left behind the Oklahoma farm girl she once was. "You don't realize that celebrities truly are just people," she said. "They wash their clothes. They fold their clothes. You know? I just don't want her to change how she is, and I think she doesn't."