The digital age has given birth to countless internet sensations overnight, and Morgan Osman is no exception. A 20-second video clip recently went viral, showcasing a woman, identified as Morgan Osman, amid an altercation on a flight. The footage captures Osman retrieving her luggage from an overhead compartment while exchanging heated words with a fellow passenger. Walking down the aisle, she became aware of someone recording her. In a defiant response, she declared, "Film me! I am Instagram famous, you f***ing bum." This outburst, combined with her subsequent interactions with other travelers, left many in stitches, with flight passengers audibly laughing in the background.
Morgan Osman isn't just a random face that popped up on the internet. She's known in the digital realm, particularly on Instagram. Reports from sources like the NY Post have highlighted her significant following on the platform, with numbers nearing a million. However, it's worth noting that her Instagram account appears to have been taken down as of the time of writing.
Delving Into Morgan's Past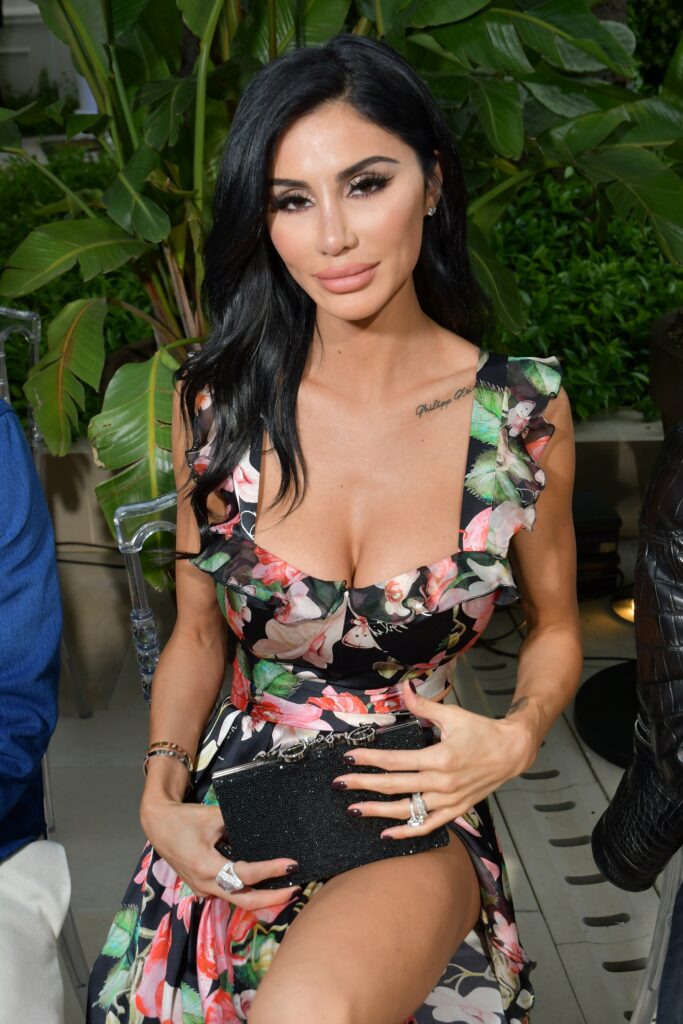 Morgan Osman in the front row (Photo by Swan Gallet/WWD/Penske Media via Getty Images)
Morgan's tryst with fame isn't limited to Instagram. She hails from Miami, Florida, and made her television debut on the reality show Bad Girls Club in 2010. But her stint on the show was short-lived. Morgan was shown the exit doors during the second episode following an incident where she allegedly broke into the producer's room. Further, her television journey didn't end there. In 2013, Morgan graced the VH1 reality series Miami Monkey. The show ran its course for a year before wrapping up. Before her foray into the world of television, Morgan earned her living as a bartender.
Social Media Reacts To Morgan's Flight Fiasco
The internet, being its colossal entity, didn't let this incident slide without a fair share of reactions. Upon stumbling upon the viral clip, social media users shared many hilarious responses. Many couldn't help but poke fun at her claim of being "Instagram famous." Interestingly, Morgan's flight episode isn't an isolated incident. Another video recently surfaced featuring a woman having a meltdown on a flight, exclaiming that someone "at the back is not real." This woman, identified as Tiffany Gomas, was on a flight headed to Orlando. The specifics of what triggered her outburst remain a mystery. Many drew parallels between this incident and Morgan's, suggesting that such behavior might become a trend.
In Conclusion
The world of social media is vast and unpredictable. Today's hero can become tomorrow's meme, and vice versa. Morgan Osman's recent flight video is a testament to this. While she might have had her moments of fame on Instagram and reality TV, this recent episode has added a new chapter to her story. Whether this will bolster or tarnish her "Instagram famous" claim remains to be seen.