Season 26 of The Amazing Race marked a first for the long-running CBS reality competition show. Half of the racing contestants consisted of dating couples, while the other half consisted of "blind date" couples that were introduced to each other at the starting line. Throughout the race, the winners of each leg were given the opportunity for romantic dates in their time between leg. In the end, blind date team Laura Pierson and Tyler Adams crossed the finish line together and won the $1 million prize.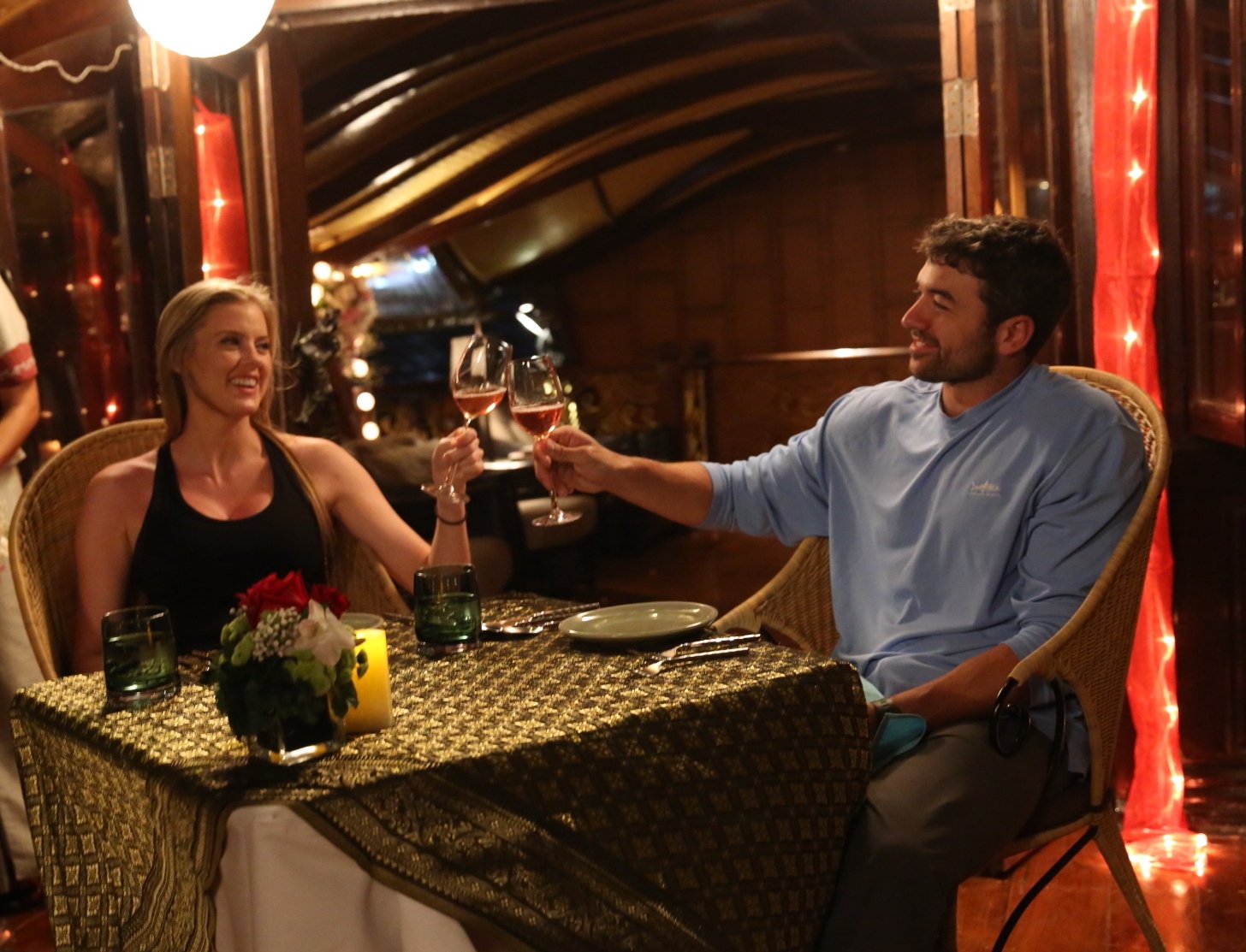 Laura Pierson and Tyler Adams won 'The Amazing Race's dating season
Season 26 of The Amazing Race sought to combine a race around the world with the world's most extreme dating show. Couples with romantic histories and blind date couples were tasked with grueling challenges all over the globe, which would put any relationship under stress.
In the final leg, the final three teams were all blind date couples that met for the first time at the starting line. Laura Pierson and Tyler Adams took home the gold together.
Laura Pierson and Tyler Adams didn't become a couple
When The Amazing Race 26 premiered in 2015, Laura was working as a talent booker, while Tyler was the founder of a mobile app. They were complete strangers at the start of the race and found their momentum throughout its 12 legs, coming in first in three of them. They traveled to five continents and eight countries in a three-week span to win the $1 million prize, becoming the first-ever team in Amazing Race history to cross the finish line first without having a pre-existing relationship before the show.
When host Phil Keoghan asked at the finish line if they'd found a romantic connection during the race, Tyler said he "found love with the world" and "found a lasting friendship" with Laura.
After the show aired, Tyler spoke about where his relationship/friendship with Laura stood. "We're definitely still friends," he said in a May 2015 interview with Parade. "This is an experience we'll never forget and only the two of us will ever be able to share. It's awesome."
While they didn't find love on The Amazing Race, Laura and Tyler formed lasting friendships with some of their fellow racers. Laura has shared photos with her fellow contestant Jackie Ibarra on the show as well as Amazing Race alums James Wallington and William Jardell. She and Tyler aren't dating today, and their individual relationship statuses remain unknown.
Laura and Tyler's careers today, from software to the screen
Since the show, Laura has become an Emmy Award-nominated executive producer and worked for GAC Family's digital platform. Today, she is the co-founder and executive producer at Two Waves Entertainment.
Tyler, meanwhile, has also furthered his career since his time on the show. In 2018, the tech entrepreneur started his own software security company called CertifID.