Vanessa Ray and her acting career have come a long way. Ray, who is typically associated with her recurring role in Blue Bloods, has appeared in many different popular television series and movies over the years. 
Throughout seasons one and two of Suits, the actor appeared as Jenny Griffith on the USA Network show. Around the same time, fans of HBO's Girls might remember Ray from the season one episode "The Return." 
Pretty Little Liars, The Mentalist, and All in Time were just a few of the many noteworthy productions Ray has been featured in since her acting debut. Gaining many fans and followers along the way, more recently, Ray has been opening up to them and the public about her bipolar disorder diagnosis. 
Vanessa Ray's bipolar disorder went untreated as a child 
Fortunately, in today's day and age, there is a tremendous amount of information, education, and tools to help people with mental health. However, as all too many know, it wasn't always this way.
From treating mental health like a taboo subject to a general lack of understanding, people may have gone untreated or unnecessarily suffered in the past. So many individuals can relate, and the Blue Bloods star is one of them. 
About a year ago, while on Women on Top, Ray opened up about her bipolar diagnosis and how her life is different now. For so long, Ray wasn't receiving the help or support she needed because her family thought it was "normal." Ray thought everyone felt "the things" she felt.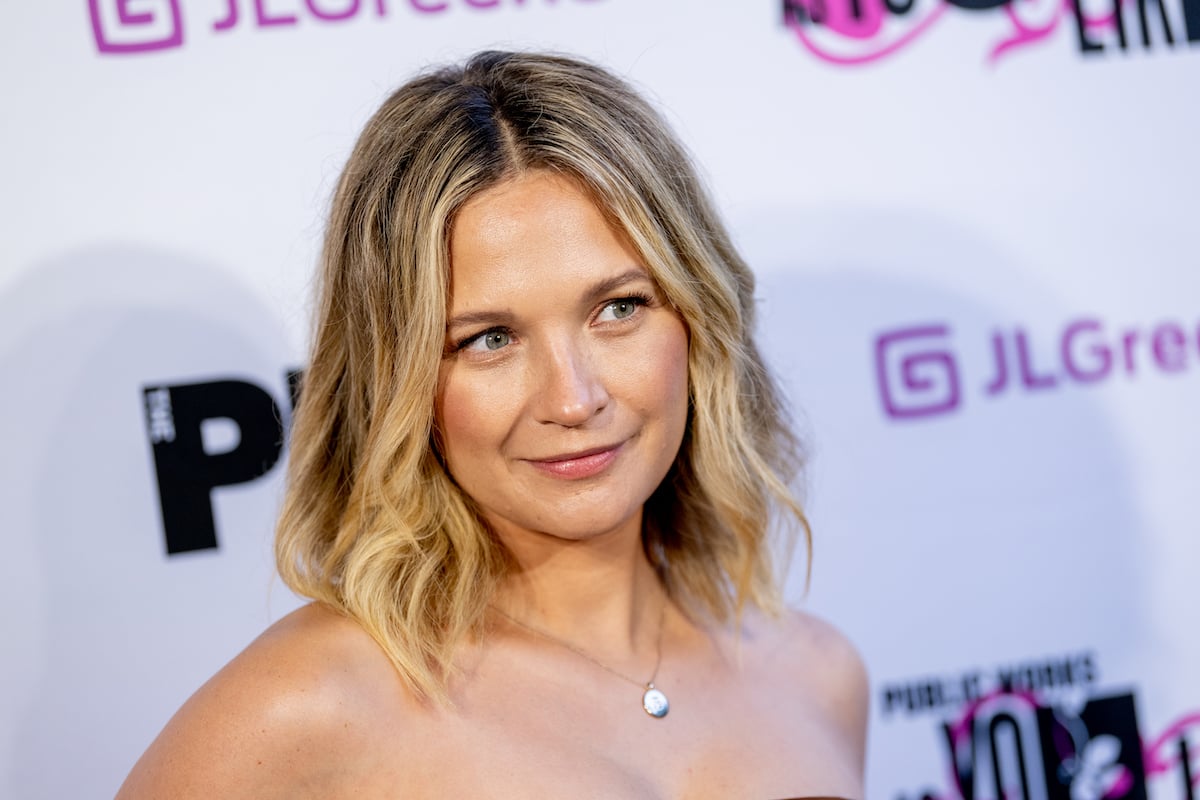 When she reflected on fights with her family and Ray's often explosive reactions, the actor explained, "so my family was just kind of always like this is just Ness, this is just how she is". In her family, Ray losing it or disappearing into deep periods of sleep was considered the norm for her. 
Tammin Sursok, the podcast co-host, commended her former Pretty Little Liars co-star for her vulnerability and openness as Ray got candid about the "ugly road." 
Vanessa Ray's journey navigating and living with a bipolar disorder diagnosis 
Though they weren't fun moments, in Sursok's podcast, Ray expressed how grateful she was for the bad times and the lows. Even though, as Ray put it, she was a "f*cking mess," if it hadn't gotten so bad, she might not have sought help. 
Ray said she "felt so broken all over the place." She also shared that she feared she might die.  Eventually, with the help of a friend, Ray decided to go away and get help.  As she began working closely with a therapist, her marriage was scrutinized. 
Taking a step back from her codependent tendencies, the dynamics of her relationship took a complete 180. However, Ray relayed that by working with a therapist together, they have come out on the other side better than ever. Of course, it wasn't always easy, but like so many, Ray seems grateful for her diagnosis and the work that allows her to keep it manageable. 
Other celebrities who have opened up about bipolar disorder diagnoses 
Unfortunately, for so long, many stigmas surrounded mental health and the conversations around it. Thanks to celebrities like Mariah Carey, that has definitely changed. 
Halsey, Pete Wentz, Selena Gomez, and Sia are just a few of the many popular A-listers who have shed light on bipolar disorder and are bringing more awareness to mental health.