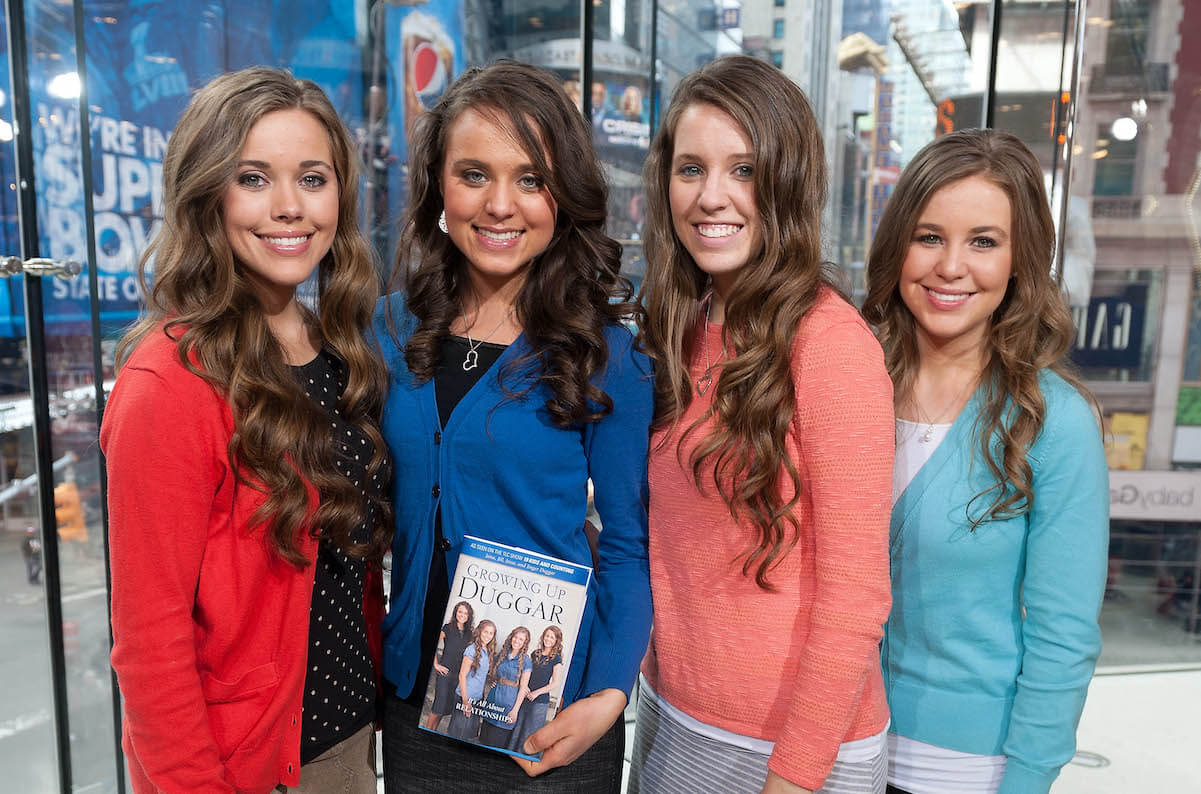 Thanks, I Hate It
Former 'Counting On' star Jill Duggar has officially released her memoir, and she revealed how Josh Duggar's criminal trial led to several of her siblings reaching out to her due to their own skepticism about their parents.
Anyone who has followed the Duggar family on 19 Kids and Counting and Counting On likely knows that their picture-perfect life has unraveled in recent years. Their daughters, Jinger and Jill Duggar, have both released memoirs about the difficulties growing up in the family, while Michelle and Jim Bob Duggar's oldest son, Josh Duggar, is currently serving a 12-year prison sentence for accepting child sexual abuse material. It's a far cry from the no-trouble life the parents claimed to have while filming the family's TLC show.
Jill recently released a memoir, and in it she explains that several of her siblings have finally started questioning her parents' intentions — but it wasn't until Josh's criminal trial.
Jill Duggar's memoir revealed that her siblings grew 'skeptical' of her parents
Through the years, the Duggar children have seemingly revealed that everything about their lives was just a façade. Things were not nearly as perfect at home as Michelle and Jim Bob always made them seem, with Jinger revealing that her family's beliefs were cult-like and Jill explaining how her father shoved them into the spotlight without any rights or fair pay. And, of course, no dark cloud hung over the family quite like Josh's actions, which landed him in prison on child pornography charges. But it wasn't until that last part occurred that Jill's other siblings started to question her parents' intentions, as she later revealed in her new memoir, "Counting the Cost."
"Some of my siblings started to reach out," Duggar said, but only after learning that her brother might actually go to prison. "For the first time it was clear that some of them were beginning to be skeptical of the narrative they'd been hearing at home. As they looked for themselves at the Duggar family spectacle, they started to ask their own questions." Though Jill didn't say which siblings reached out to her or what part of the family's narrative they had begun to question, the subtlety speaks for itself. Duggar felt confident that her brother was guilty, which she also revealed in the memoir.
Many of the Duggar children have removed themselves from the spotlight
As the drama surrounding Josh Duggar's actions started to pick up speed in 2021, many of the Duggar kids voluntarily stopped posting to social media. Even before Josh's criminal charges were in the spotlight, couples like Josiah and Lauren Duggar stopped posting about their lives; the two have since removed all of their posts, as well as their profile picture, from Instagram. Joe and Kendra Duggar stopped posting in 2021 and haven't made a return, and Jed and Katey Duggar kept their courtship totally silent until their wedding day; Justin and Claire Duggar did the same, despite that previously, Duggar courtships were well-documented. John and Abbie Duggar are out of the spotlight, too.
Still, the older sisters continue to have a huge social media presence. Jinger Duggar and Jeremy Vuolo have built a large brand presence for themselves out in California, while Jill and Derick continue to document life as a new family of five. Jessa and Ben Seewald recently announced that they are expecting their fifth child, and Jessa continues to keep fans updated on her life through Instagram and YouTube. Jim Bob and Michelle have remained mostly out of the spotlight since Josh's trial, as has his wife, Anna Duggar.