The Big Picture
Showmances on Big Brother are often not as romantic as they appear on the edited episodes, with houseguests pushing each other's boundaries and dealing with complicated dynamics.
Viewers often only see the cute aspects of showmances, but the live feeds reveal the messier and more complex sides of these relationships.
The contestants on Big Brother face the challenge of balancing their personal relationships with their goal of winning the competition and the $750,000 prize.
In most seasons of Big Brother, we see at least one showmance, or a romantic relationship between two houseguests. This isn't surprising since casting tries to find a couple of attractive houseguests every season. The reality TV show requires them to live in the same house, and there is hardly any entertainment to help them pass the time. So proximity, attraction, and opportunity can lead to a hook-up if not a full-on relationship.
The CBS hit is a competition show and not a dating one. Houseguests live together, compete, and vote to evict at least one person each week. Fans can watch their every move on live feeds available on Paramount+ and Pluto because the house is full of microphones and cameras. There are also three episodes a week that edit down this footage. In the edited episodes, we usually see the cute aspects of these showmances forming and how it affects the game. We also see houseguests give their thoughts about being in a showmance in the diary room. But the show doesn't usually show the ugly side or more complicated aspects of showmances because…well they're not romantic. However, those moments reflect the real nuances of romantic relationships and balancing that with the goal of winning $750,000.
RELATED: 8 'Big Brother' Tips to Take From Cirie Fields' Amazing Social Game
'Big Brother 25' Episodes Paint Shownances As Romantic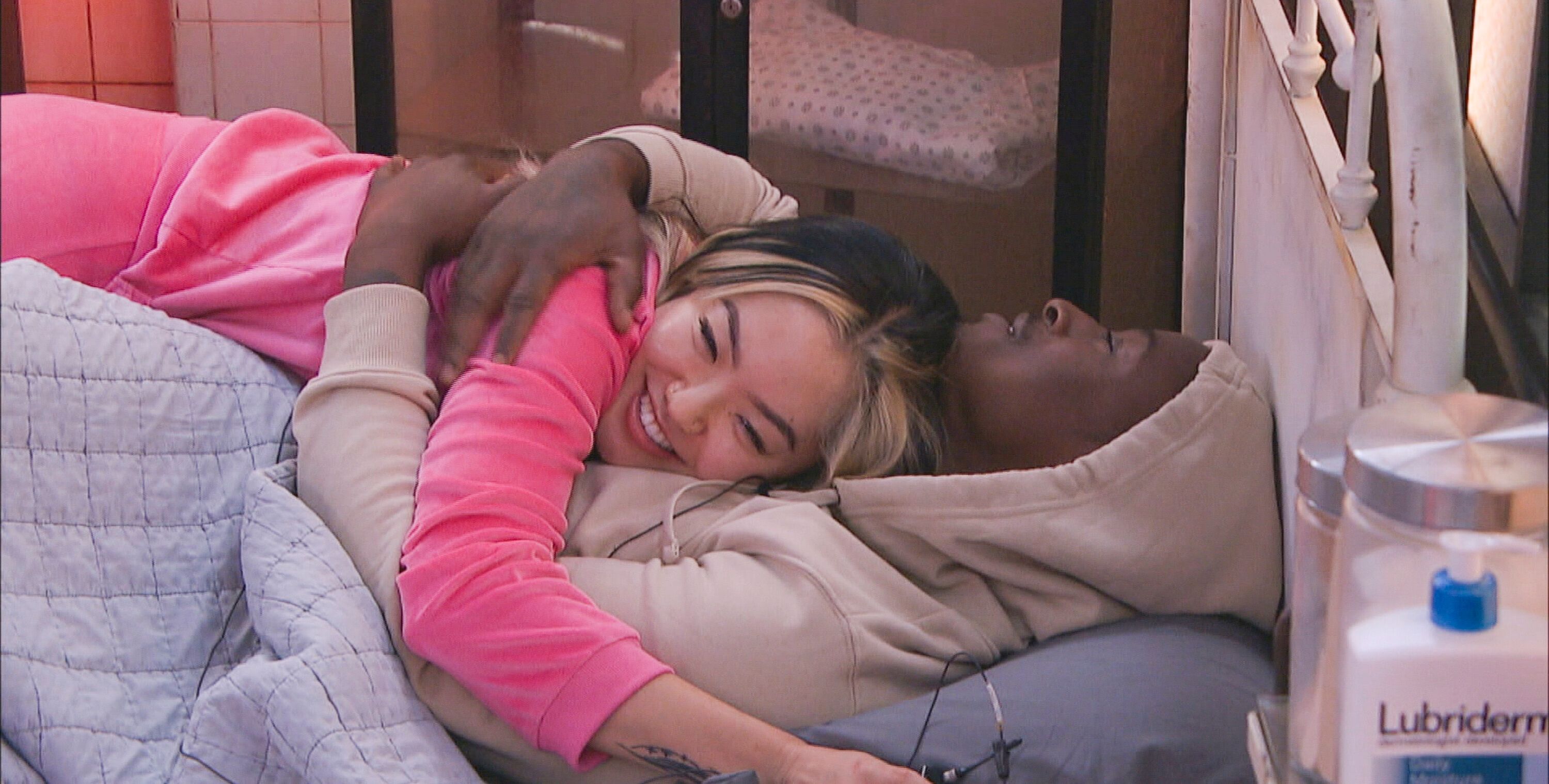 Blue Kim and Jared Fields were the first houseguests to flirt and show interest in each other. Episode 9 showed them cuddling in a hammock. Blue told him that it would be an ick if he asked her for a kiss. "Just do it," she told him. "You gotta read the room." Jared said he read the room a "long time ago" with her. Blue kept looking at him, and he playfully covered his face. Romantic music played over the scene. The only downside to the connection in the episode was through Jared's mom, Cirie Fields' perspective. She admitted she didn't like it and thought the flirtation should happen outside the house.
The live feeds show much more information about the pair that isn't so romantic. Jared had a seven-year relationship with another woman before going on the show. She is taking care of his dog for him while he is away. The first time Jared won Head of Household (HoH) he hoped he'd get a letter from this partner, but that wasn't the case. Cirie told him that's because production was protecting him.
America Lopez and Cory Wurtenberger later got their own showmance segment in episode 16. America asked him while cuddling why he left her in the middle of the night. Cory said cuddling all night was a "bad look" for them. "I do like Cory," America said in the diary room. "We have been getting really close. But he is a little bit of a project. Just got to polish him up and make him the perfect man for me." That involved getting him to use self-tanner and grow out his facial hair to pass as a "22-year-old instead of 21." Cory said he was kind of enjoying the changes America wanted him to make.
Houseguests Push Boundaries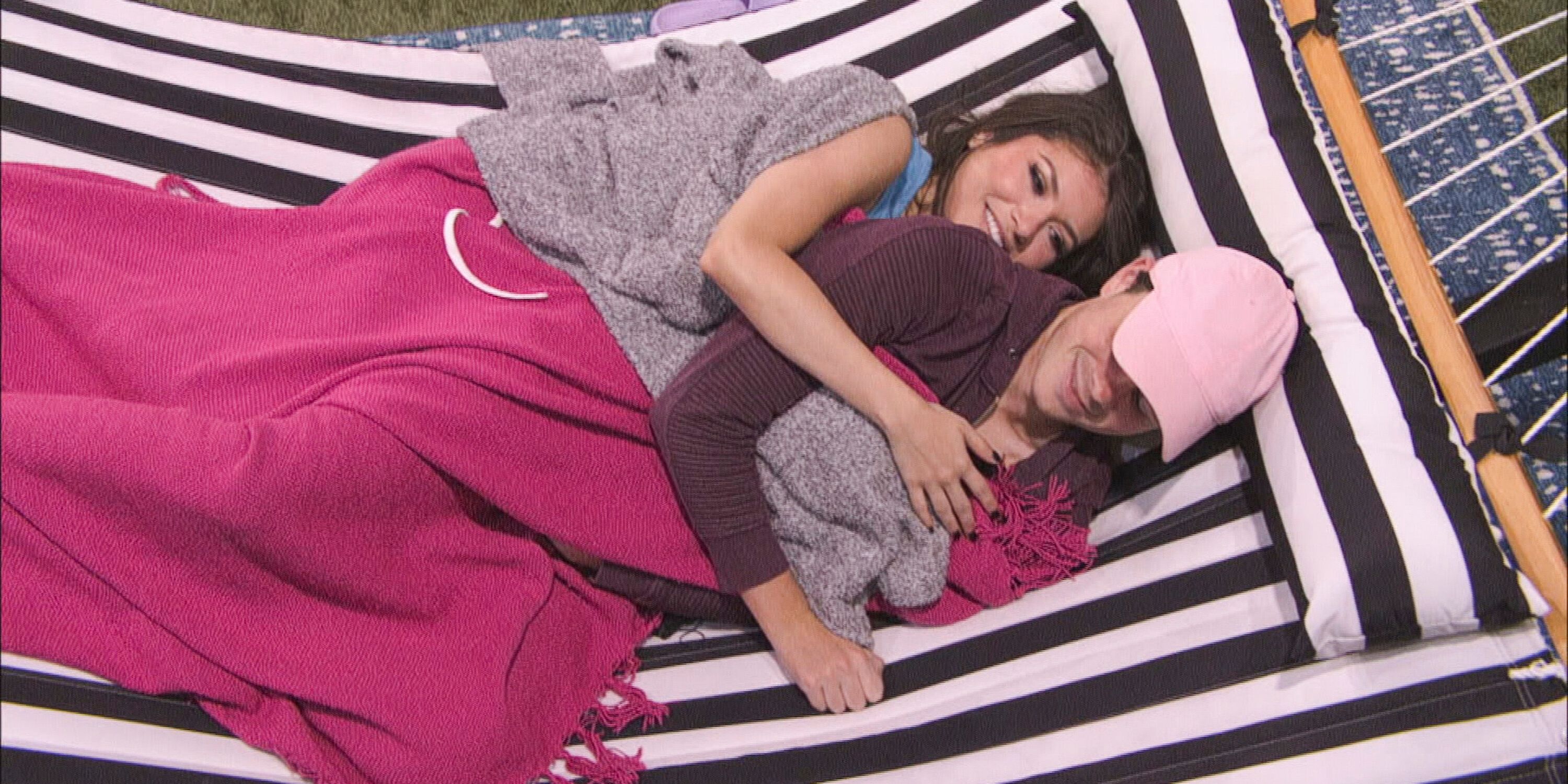 Many live feed viewers weren't happy about Blue and Jared's connection for several reasons. One of them is that Jared seemed to push Blue's boundaries. In one private conversation, Jared insisted on knowing how many sexual partners Blue had, and she refused to answer. He also asked if she hooked up with the person she was talking to before leaving for Big Brother. Again, she refused to answer. Blue told him he has the right to ask to figure out if he wants to pursue her, but she also has the right to refuse to answer.
Jared called this "annoying" and said he "didn't want a girl with high count at f-cking 24, 25." Blue said it wasn't his business just like anything he did before her wasn't her business. Blue later told Izzy Gleicher that she saw some "red flags" with Jared. Izzy witnessed this for herself when Jared brought up the body count conversation again with Blue in front of her. In the end, Jared continued to have a showmance with Blue, but he claimed he would get the information from one of her friends after the show.
Cory also had established boundaries before entering the competition. He was hesitant to pursue anything with America because he was still in college, and she was a 27-year-old medical receptionist. The college student became comfortable cuddling with her, but he made it clear that he didn't want to do anything more since his family watched Big Brother. America started repeatedly telling him to kiss her despite that. She then claimed they couldn't be a showmance if they didn't kiss.
They later had their first kiss after America's insistence. "Two hours ago you said you'd never kiss me, why tell me that to make me feel bad?" she accused afterward. "Because I meant it, I'm not f-cking manipulating you. I'm f-cking stupid," he answered. But Cory isn't stupid for having his boundaries, and it's not on him if she feels bad for establishing them.
The last pair that had a similar dynamic isn't a showmance at all. America and Cameron Hardin also got the attention of live feed fans. She flirted with Cameron telling him he's funny right after he said he wants someone who got his jokes. America told Blue that she was flirting with Cameron, and then he made a comment that there weren't any cameras in the jury house on August 29. Blue called him a "creep" for this. America said Cameron could've been talking about either her and him or her and Cory in the jury house. America accused him of hovering and said she wanted space. Cory said Cameron told America he couldn't control himself around her and called it "gross" a few days later. This had some live feed fans upset and felt protective of America.
But then Cameron and America's relationship started getting better during his week six HoH. They were working together to get Izzy evicted. America cuddled with Cory in bed on the live feeds and wondered if the other side of the house was what turned her against Cameron. "I liked Cam before, and I liked flirting with him, and then they said all this sh-t. You know what I mean?" she said. This surprised some fans who previously wanted to protect America.
A Struggle With Rejection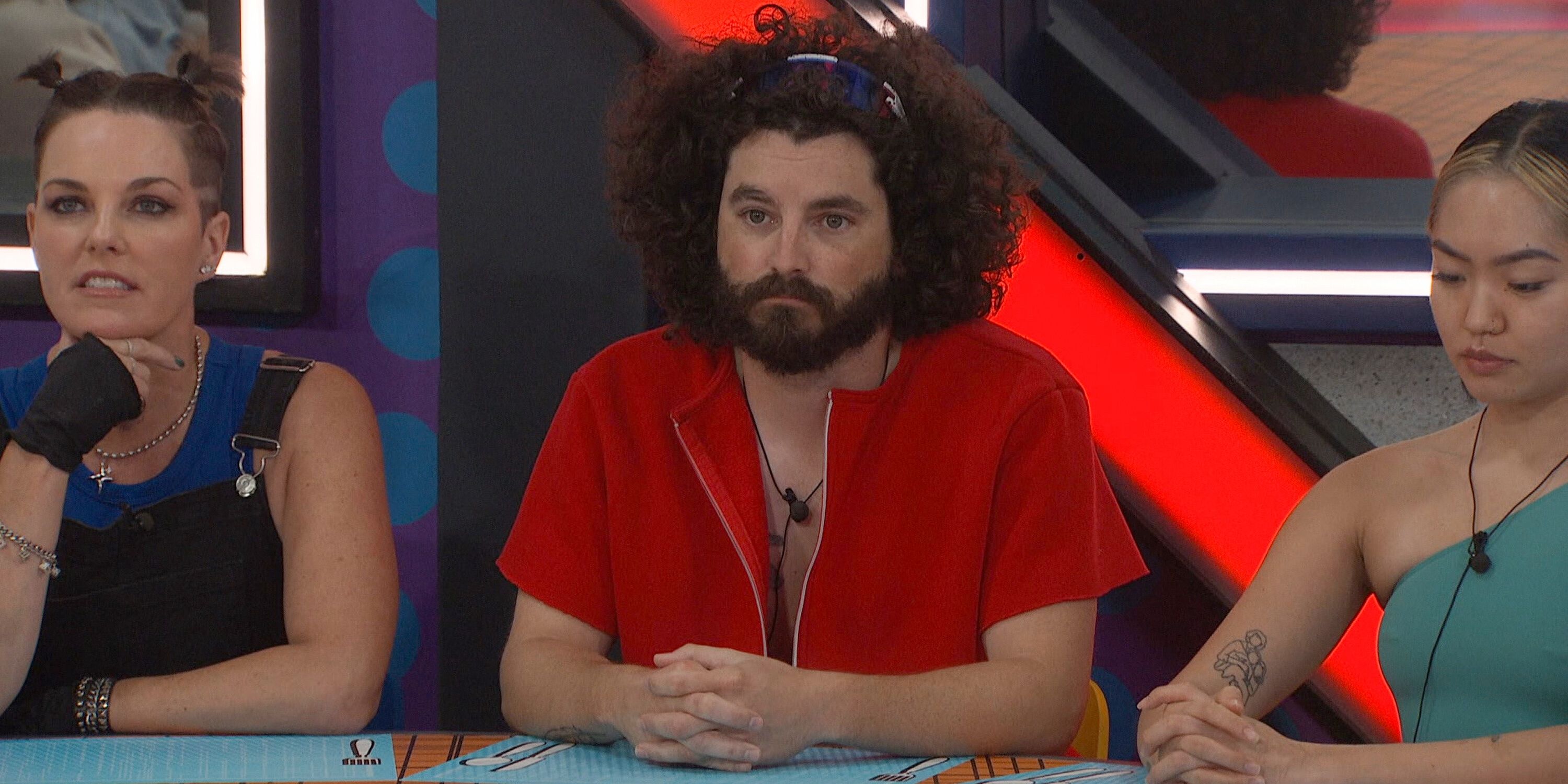 There were some people disappointed that Blue moved forward with a showmance with Jared after the red flags she noticed. And that Cory questioned his own boundaries and changed his mind after America kept pushing for a romantic connection. But it's actually very human to not want to refuse romantic connections according to a study.
"People very much want to wind up in a long-term relationship, and so our judgment and decision-making tendencies seem to be calibrated toward that goal," Western University assistant professor Samantha Joel and co-author of this study told PsyPost. "Decisions that move a relationship forward tend to feel like default options — the easy options — whereas decisions that forgo romantic opportunities or reject romantic partners feel a lot more challenging." Put the added goal of having strong relationships with houseguests to help win Big Brother, then it's no wonder Blue, Cory, and America don't quickly throw away their relationships after boundary testing.
For the Cameron and America situation, it's still possible for someone to like flirting with another person, and be uncomfortable with some of their flirtatious comments. It doesn't make that person a liar or dramatic if they are able to make amends with that person. The same study noted the beginning stages of a relationship are when the two parties start intertwining their lives pragmatically so breaking up is difficult. Living together, for example, makes it harder to break up. All houseguests' lives are intertwined during their time in the house. So again, it's not surprising that America is finding ways to make sense of her relationship with Cameron and move forward with him in the game.
So fans are watching houseguests navigating the real situation of fighting to get their way in their romantic relationships, putting down their own boundaries for the sake of maintaining relationships and competing for money that could change their lives. It is a good reminder that we all should respect people's boundaries, but also forgive ourselves and those who want to move forward with people who have crossed them. Because wanting to get along with people we share a life with even temporarily is very human.