Swedes interviewed by Iltalehti tell how they feel about the NATO situation now that Finland really seems to become a NATO member before Sweden.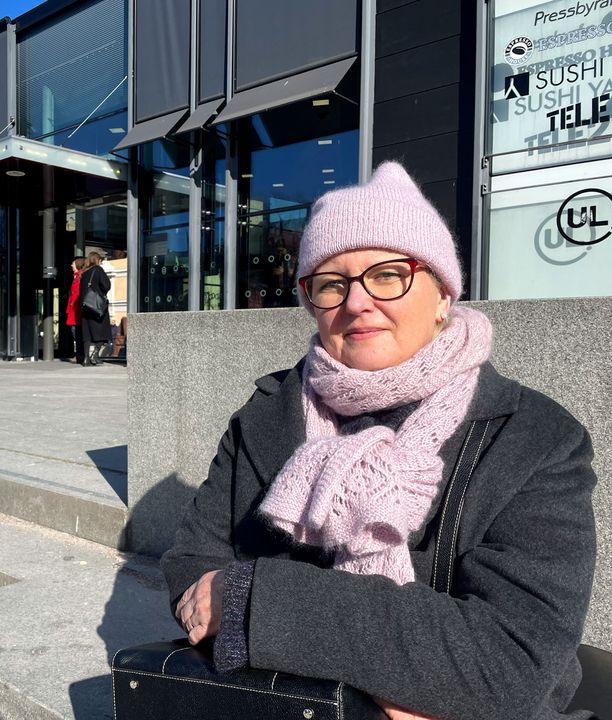 Eleonor Marmefelt is not satisfied with the way Sweden has handled the NATO negotiations. Finland, on the other hand, should be congratulated, he says. Anni Emilia Alentola
In Sweden, it seems that they have completely given up on the possibility of NATO membership at the same time as Finland. Currently, the hope is that Turkey would ratify Sweden's NATO membership after Turkey's own parliamentary elections, which will take place on May 14.
– Of course, we hope for quick ratification after the elections, comments the Swedish Prime Minister, moderates Ulf Kristersson on Wednesday during his visit to Berlin.
He said that Sweden is prepared for the fact that the country will have to wait for its own membership even after Finland.
Congratulations to Finland
Iltalehti told Swedes in Uppsala about the current NATO situation. When back in February, the Swedes turned their criticism towards Turkey, which put the country's application on icehad now also begun to doubt the actions of his own country and especially the way things had been handled.
– Finland managed to take the NATO negotiations more calmly, while in Sweden they were not handled very well. We only got more and more demands from Turkey, says Eleonor Marmefelt.
A lot has happened between Sweden and Turkey in the last few months. One example of the additional consequences mentioned by Marmefelt was when Turkey demanded that Sweden ban the burning of the Koran by law. The demand came after a Danish-Swedish far-right politician Rasmus Paludan burned a Koran in front of the Turkish embassy in Stockholm in January.
– There should have been more expertise and skill here to handle the situation. So now I can only congratulate Finland! Marmefelt says.
Sweden's strong Kurdish policy has brought the situation to this point that Turkey does not want to accept Sweden into NATO, says Lars Berlin. Anni Emilia Alentola
Sweden's strong Kurdish policy
Lars Berlin thinks NATO membership depends on Sweden's policy towards the Kurds.
– Sweden has had a strong will to support the Kurds. And I'm not saying it's wrong at all. However, I believe it will have an effect in this situation, says Berlin.
He still has hope that after the elections in Turkey, NATO's door would also open to Sweden. He sees no reason why it is not worth joining NATO.
– At least Hungary has now shown a little in the direction that they could accept the application. [Recep Tayyip] Erdoğan is not my favorite, but after the election we will see, says Berlin.
An even more neutral policy?
Kajana Perite is uncertain about the consequences of NATO membership. Does Sweden have to please other NATO countries in order to be safe? Anni Emilia Alentola
Kajana Perite believes that Sweden's exclusion from NATO makes the country vulnerable.
– Sweden has had a neutral policy, but now it's time to make decisions. When you need support, you have to be able to change the direction of politics, says Perite.
On the other hand, NATO membership might force Sweden to be even more neutral, he points out.
– Then we must under no circumstances anger other NATO countries. And there are other things in NATO that seem questionable. Can we really turn a blind eye to the human rights violations that take place in NATO countries?
Tomas and Christina Ackelman are calm about the membership issue. Tomas is sure that Erdoğan will change his mind as long as the elections are held first.
– And on the other hand, NATO membership is more important for Finland because of the Russian border, Christina estimates.
Tomas and Christina Ackelman believe that Turkey will accept Sweden after the Turkish elections. Anni Emilia Alentola