Tracey E. Bregman is famous for playing Lauren Fenmore on The Young and the Restless. Since 1983, she's entertained viewers as the mean girl/heroic fashionista. As Bregman celebrates her 40th anniversary with the soap opera, she's receiving lots of support.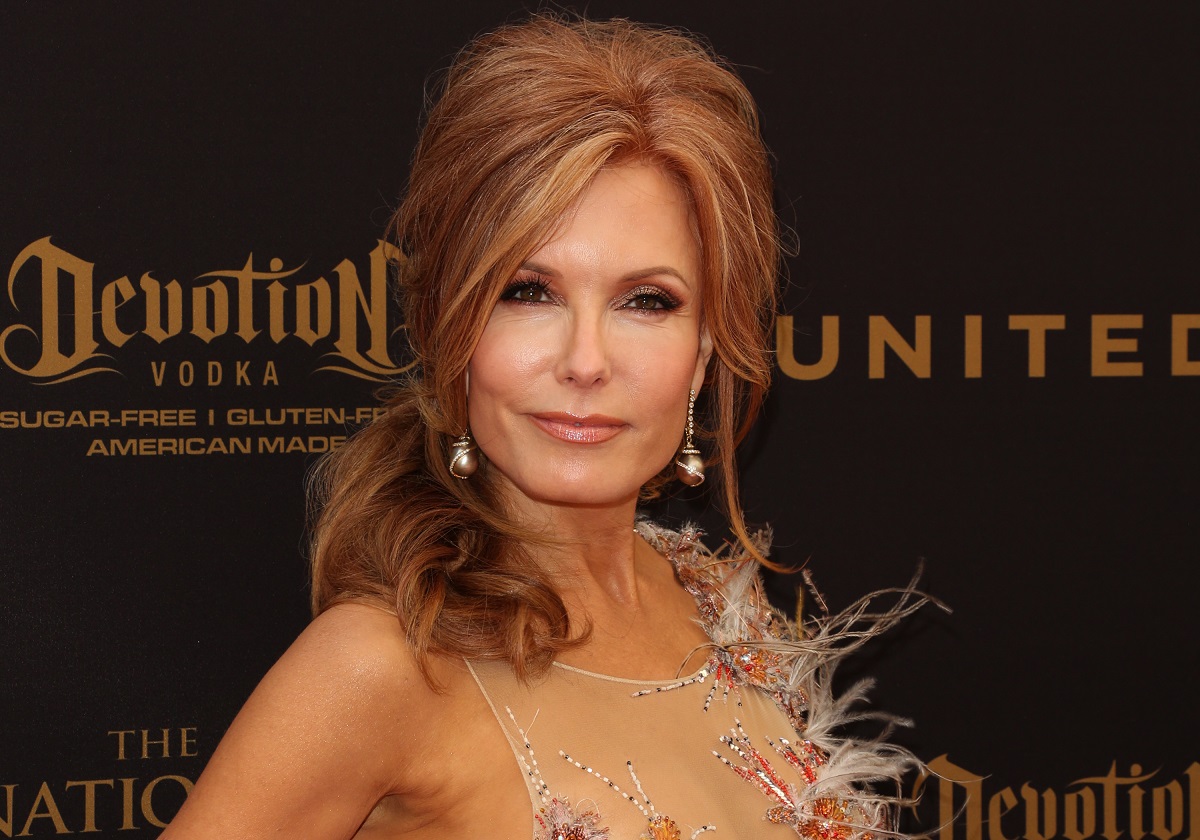 Tracey E. Bregman is celebrating her 40th anniversary on 'The Young and the Restless'
On Jan. 25, 1983, Bregman debuted as Lauren on The Young and the Restless. The redhead teenager took Genoa City by storm and earned a reputation as a mean girl. Lauren's early years on the show consisted of bullying her former friend Traci Abbott (Beth Maitland) and having romances with Danny Romalotti (Michael Damian) and Paul Williams (Doug Davidson).
Lauren became a heroine during her famous feud with Sheila Carter (Kimberlin Brown). Sheila caused Lauren much heartache by sleeping with her husband, Scott Grainger (Peter Barton), and kidnapping her son Scotty Grainger (Daniel Hall). Their epic rivalry would crossover to The Bold and the Beautiful, where Lauren exposes Sheila's criminal past to the Forresters.
Despite all her hardships, Lauren finds happiness with her husband, Michael Baldwin (Christian LeBlanc), and their son Fen Baldwin (Zach Tinker). Although Lauren might not be featured regularly, she's a vital part of the series and is celebrating a huge milestone.
During an interview with CBS Los Angeles, Bregman reflected on her 40th anniversary. The actor admitted she never thought she'd be on the show long. "Never in my wildest dreams. I thought it was going to be the greatest summer gig of my life."
Four decades later, Bregman is celebrating a momentous 'surreal" milestone. "It feels surreal that I am celebrating 40 years cause honestly, where did the time go."
Tracey E. Bregman receives a special gift while on 'The Talk'
Bregman has earned rave reviews and awards for her work on The Young and the Restless. In 1985, the actor won a Daytime Emmy for Outstanding Ingenue in a Drama Series. Unfortunately, Bregman's Emmy and other belongings were destroyed when she lost her home during the 2018 Malibu wildfires.
But Bregman received a special gift during an appearance on the Jan. 24, 2022, episode of The Talk. Her co-star LeBlanc presented her with a replcac replacement Emmy. Bregman happily accepted the Emmy and gave a touching speech.
"It has been one of the most extraordinary and heartfelt experiences of my career. I tried not to go into the ugly cry in the air. Thanks to my Young and Restless family, NATAS, The Talk, and everyone who made this moment happen. My heart is so full."
"The Young and the Restless' has a special standalone episode for the actor
To commemorate Bregman and Lauren's anniversary, The Young and the Restless has a special standalone episode. The episode airs on Jan. 25 and features Lauren receiving a special award. Lauren's family is on hand to help her celebrate the big occasion. There will be many flashbacks as Lauren strolls down memory lane.
"I think for our longtime viewers, it's going to be fun for them to go back in time and see the evolution of Lauren and all the storylines they've watched through the years," the actor told CBS Los Angeles. "And I think it's going to be great for the new fans to see the origin of Lauren and how she was the original mean girl and all the wild and crazy things that have happened to her over 40 years."