Nikita Krylov does not consider himself Ukrainian.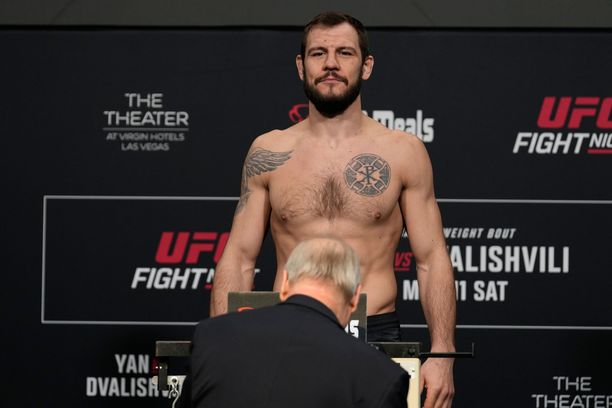 Nikita Krylov took care of his opponent quickly. PDO
Ukrainian freestyler Nikita Krylov caused confusion at the UFC's Fight Night event in Las Vegas.
31-year-old Krylov roared in the ring cheering for Russia after defeating his opponent by Ryan Spann right in the first round.
The Las Vegas crowd had naturally been on the side of the American Spann in the match, and howled rhythmic "USA, USA" shouts for their favorite.
After the match ended, Krylov taunted the audience by first imitating the US chants he heard, and then continuing with Russian chants.
– Russia, Russia, he roared and put his fist in the air.
You can watch a video of the situation from this link.
Krylov will fight in the UFC under a neutral flag. He was born in Luhansk, eastern Ukraine, but has said that he does not consider himself Ukrainian.
Ottelija says he is ready to represent the Luhansk People's Republic if it were to be recognized as an independent state.
A year ago, Krylov announced on Instagram that he condemns Russia's war of aggression against Ukraine. The update has since been removed.
Belarusian Nexta news media according to Krylov supports the war. He lives in Moscow.