Highlights
Arturo Gatti was a beloved boxer known for his thrilling fights and never-back-down attitude.
Gatti's trilogy with Micky Ward is considered some of the most beautiful and brutal boxing in history.
While Gatti's career had its ups and downs, his untimely death leaves fans wondering about the true circumstances surrounding it.
One of the beautiful things about boxing is that different fans come with different collections of factors they appreciate about the sport. Some fans like the sweet science and favor those who hit but don't get hit, while others might appreciate the heart and determination of the underdog with the smaller size. But most fans cannot deny the allure of a good old-fashioned slugfest. It's what the Hollywood version of boxing sells us in the movies, the vision of two rough men to see who's the toughest. And fans of this visualization got such a thing in spades in the form of the late Arturo "Thunder" Gatti.
Often referred to as The Blood and Guts Warrior, the two-time world champion's fights seemed to tap into the type of fight that the average American could relate to, the struggle that asks "how bad do you want it?" And Gatti always wanted it… until another struggle slipped in through the darkness, cutting a young life short with an air of suspicion.
Remembering Arturo Gatti, born on this day in 1972. pic.twitter.com/c8rTm669eq

— Sky Sports Boxing (@SkySportsBoxing) April 15, 2023
Gatti's Early Life And Career
Arturo Gatti was born April 15, 1972 and was raised in Montreal, Alberta in Canada. His love affair with boxing would begin when he was 8, and young Gatti quickly developed an infatuation with the sport. Gatti would rise steadily up the amateur ranks, winning three Canadian Golden Gloves tournaments, two national junior champions, and being selected to represent the nation at the 1992 Olympics. Gatti had other goals on his mind, however, and instead made his lightweight debut against Jose Gonzales (0-1) on June 10, 1991. He only needed three rounds to knock Gonzales out.
Gatti would begin to develop a style that could thrill any given crowd. He was the man who defined the phrase "take one to give one." While he was capable of purely boxing, he could often be goaded into a brawl, though it could hardly be called "goading" when Gatti was just as happy — and vicious — to be in one. His style was one that made boxing fans talk to their other sports fans and recommend the rewatch, focusing on action, and built from an incredible chin and tons of heart. It was this style of fight he brought to the first bout with son of Floyd Patterson, Tracy Harris Patterson (57-4-1 at the time), that would earn Gatti a broadcast deal with HBO Boxing, a major player in the sport. Gatti's victory that night would go on to win Ring Magazine's Fight of the Year for 1997, with the ninth round specifically to also win Round of the Year. Patterson would rematch with Gatti four months later, and the boxing world tuned in to see the Thunder coming by way of Jersey City, NJ.
RELATED: Ten Things Boxing Fans Should Know About Canelo Alvarez
With another Fight of the Year candidate in the bag with an exciting TKO victory over Gabriel Ruelas in October, 1998 was set up to be a big year for Arturo Gatti as he moved up to lightweight. What the year held, however, was three consecutive losses to a game Angel Manfredy and two back-to-back losses to Ivan Robinson. Though the first one found fame as yet another Fight of the Year, Gatti would lose via split decision; in the rematch, a low blow would cost Gatti a point and, ultimately, the judges' scorecards.
After a slower-paced 1999, in February of 2000, Gatti faced Joey Gamache. The fight itself was not particularly noteworthy; as expected, Gatti demolished Gamache, needing only two rounds for the referee to declare a knockout victory. It was what occurred outside the ring that would sting Gatti. After the fight, Gamache's team would file suit against Gatti, claiming that Gatti put on nineteen pounds between the weigh-in before the bout and the bout itself. It would go on to claim that Gatti didn't even make the agreed-upon contractual weight of 141. The litigation would take years to make it through the court system, and led to some State Athletic Commissions creating rules to weigh fighters on the day of a bout as well as the day before to prevent such a blow up. Ultimately, the courts would find in favor of Gamache.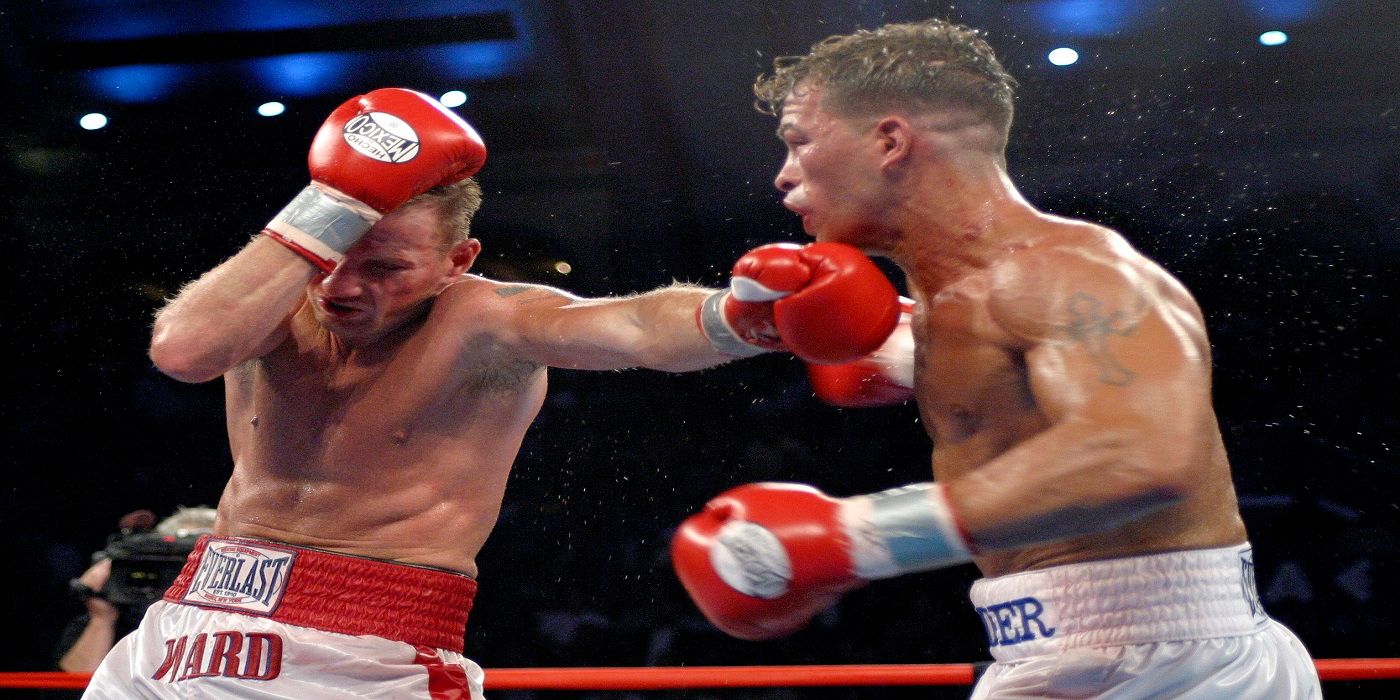 Gatti Versus Ward: A World Championship Trilogy
After a couple more outings, Arturo Gatti would prepare himself for a fight that would mark the beginning of thirty of the most beautiful rounds of boxing the sport has ever seen, and the introduction of a man that would change Gatti's life: "Irish" Micky Ward.
Mickey Ward was the textbook definition of a journeyman. On paper, the light welterweight still held a day job while he trained. While Gatti's style was fan-friendly, fans didn't see the bout in Uncasville, CT as anything more than a really good fight. But as the fight unfolded, the world began to see that "really good" was the understatement of the century. Gatti began by trying to outbox Ward, utilizing the newfound and newly-sharpened techniques taught by new trainer James "Buddy" McGirt. But Ward was a slugger, and Gatti was more than happy to oblige. The fight turned into the gladiator fights of history, and in round nine, Ward put Gatti down with a left hook to the body. After ten rounds, Micky Ward would come out with a majority decision (95-93, 94-94, 94-93). The fight would go on to become 2002's Fight of the Year, and respected trainer Emanuel Steward would go on to call that ninth round the greatest round of the century.
Ward would offer an immediate rematch, and the two would pick up in Atlantic City, NJ right where they left off, with Gatti this time now sticking to a McGirt game plan of boxing, moving and countering. The second time, Gatti would come out the victor by unanimous decision (98-91, 98-91, 98-90), and Ward would come out with a burst eardrum.
RELATED: Canelo Alvarez Vs. Jermell Charlo Guide: Match Card, Predictions
Gatti returned the favor and offered Ward an immediate rematch, telling his promotional team that he would not ever consider another challenger until after a third bout with his respected rival. In 2003 the two met yet again in Atlantic City, and if fans wanted more of the same, they got that and then some. Gatti would break his right on Ward's hip bone, essentially limiting him to a hand and a half, yet he would famously fight through the pain. Gatti would be dropped in the final seconds of the sixth round, a round which to that point he had dominated. After the end of yet another set of ten beautifully brutal rounds, Gatti would pick up another unanimous decision (97-92, 96-93, 96-93), yet another Fight of the Year award, and most importantly, a lifelong friend in the form of his former rival, "Irish" Micky Ward.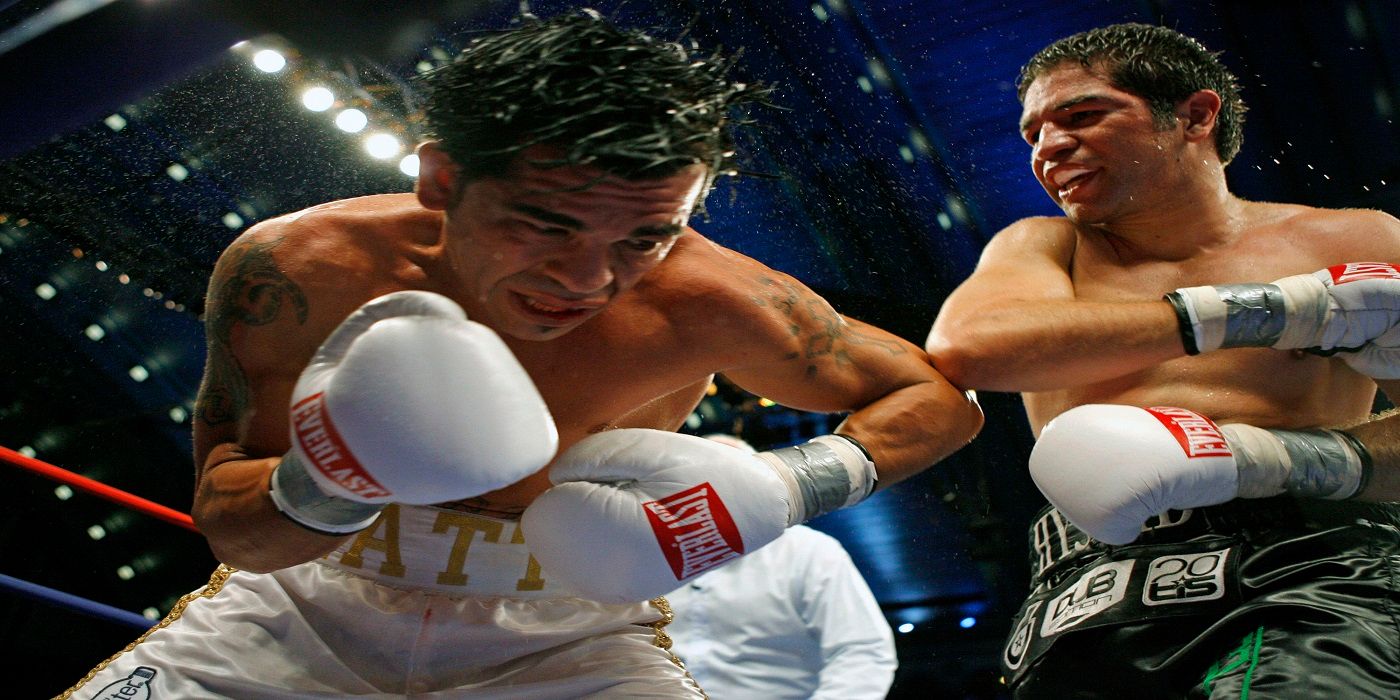 The End of Gatti's Career… and His Life
Gatti would be best known for his trilogy with Micky Ward, but afterwards would have some wins over names like Jesse James Leija and Gianluca Bronco, as well as some devastating losses to the likes of Floyd Mayweather Jr. and Alphonso Gomez, whereupon after the defeat, Gatti said he was hanging the gloves up. He would tell his promoter, Kathy Duva, "I'm coming back – as a spectator."
The next time Gatti's name would make news would be when he was found dead in a hotel room while on holiday in Brazil. Though initially his wife would face murder charges, officially it would be ruled a suicide, as Gatti had showcased depression and suicidal ideation in the past. However, even after a second autopsy at the request of the Canadian government failed to show anything definitive, many still suspect that foul play was somehow involved. Either way, it was definitely uncharacteristic of Arturo "Thunder" Gatti to submit so willingly to a challenge. Fans of rough 'n' tumble boxing will always hold Gatti as an icon.