The football Supercup will not be played in Kazan.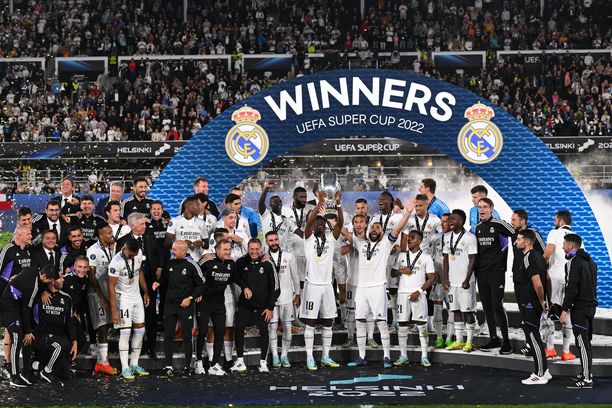 Real Madrid celebrated the Supercup victory last fall in Helsinki. PDO
Uefa decided in its Wednesday meeting to move this year's Supercup match away from Kazan.
From Russia's capital of the Republic of Tatarstan, the match between the winners of the Champions League and the Europa League will move to Athens, Greece. The 2023 Supercup was announced to be held on August 16 at the Georgios Karaiskakis Stadium.
Russian teams were excluded from international fields after Russia started the war of aggression in Ukraine at the end of February. At the same time, almost all international sports events were taken out of the country to be organized elsewhere.
Last year, the Supercup starred by Real Madrid and Eintracht Frankfurt was played at the Helsinki Olympic Stadium. The match ended with a 2–0 victory for the reigning Champions League winner.