The phone should not be charged unattended, Tukes reminds.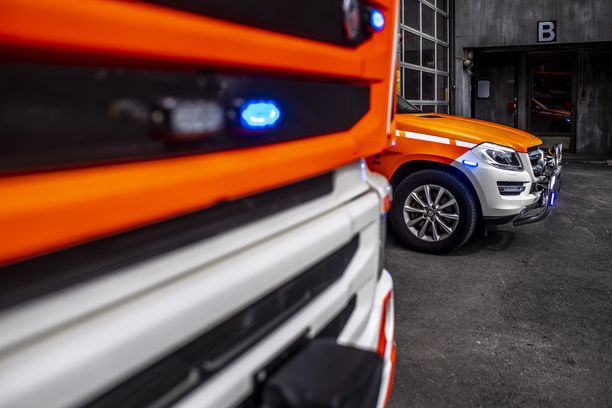 The rescue service had to extinguish fire in Espoo's Perkkaa on Sunday. Illustration image. Sami Kuusivirta
A fire broke out at Perkkaa in Espoo on Sunday afternoon. The rescue service considers the mobile phone that was being charged as the probable cause of the fire.
– There was no other electrical reason for the fire found, the on-duty fire chief of the West Uusimaa rescue service Clas Tallberg tells Iltalehte.
– This fire started in the bed. The phone had been charging there, that would strongly indicate that, Tallberg continues.
"For surface repair"
Direct fire damage was limited to the bunk bed, but the entire apartment suffered soot damage. The apartment that suffered fire damage is an apartment building triangle.
– When a bed mattress like that catches fire, it emits so much smoke that the entire room has to be renovated, Tallberg estimates.
No injuries were caused by the fire. Six units of the rescue service were dispatched to the scene.
Tukes warns
Unsupervised charging of a smartphone is a fire risk, the Finnish Safety and Chemicals Agency Tukes warns about Perkka's case.
Tukes shares a four-point list on Twitter on how to safely charge a cell phone.
I supported the instructions for safely charging a mobile phone.
1. Do not leave the device charging unattended, especially in living spaces.
2. For charging, use only the charger intended for the product.
3. Disconnect the device from the charger when charging is complete.
4. Do not use a charger that is damaged, operates unsafely, or has a damaged cord or connectors.