Jokers are still interesting to Teemu Selänte.
Teemu Selänne sums up the Joker's ongoing attempt to return to top hockey on Thursday Valavuori Live broadcast.
Team Jokerit oy's application for a place in the Mestis series is on hold, at least for the time being, on Tuesday, pending further clarification requests from the Jääkieksliiotto's federal board. Selänne is deeply disappointed with the level of performance of the current background players of his former club, but emphasizes the responsibility of Jokerit ry, which owns the Joker brand, in the messy sopa.
– The biggest culprit that has put this brand in the state it is in now is the board of Jokerit ry, Selänne says emphatically.
The hockey legend has it that with Team Jokerit oy, the umbilical cord was not cut in the old days, because the company is owned by the former club owner Hjallis Harkimon son Joel Harkimo.
– They did it in exactly the way that we had warned many times that it cannot work like this.
The absolute deadline for the Mestis license application is March 31.
– Now I just hope they get this palette together somehow, because it doesn't look terribly good, Selänne sighs.
Knock out Hjallis's speeches
Hjallis himself has denied being behind the new project, but Selänne finds the talk ridiculous.
– It may not be involved in operational activities, but I can't imagine that it is not involved in some way. However, it had called the League several times last summer and asked about these. If you put all of these together, it's pointless to say that you're not included in anything.
Selänne tried to take over the Jokerit under the leadership of Naurava Narri oy last fall, but according to the association, the model was in many respects "significantly worse" than the plan presented by Harkimo's group.
Valavuori presented Seläntee with a follow-up question in the program, whether he would still be ready to return behind the Jokers. The answer is: without a doubt.
– That would definitely require the resignation of Jokerit ry's board first. It should almost be that way that we start building this together with the Joker's association and the fans, says Selänne.
– We didn't want one Hjall to be the owner, but we specifically wanted 10–15 guys, all of whom would put their own money into it, so that the project would become like its own child. Decisions are made together.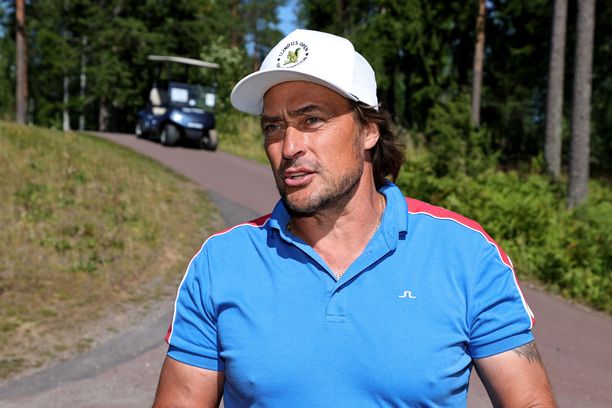 Teemu Selänne does not reject the idea of ​​returning as the Joker's background devil. Tomi Natri / AOP