Tamar Braxton has found love. The singer and reality star participated in a reality show and left with a ring. And while it's the outcome she dreamed of, she says her ex-husband, Vincent Herbert, had reservations about her doing the show.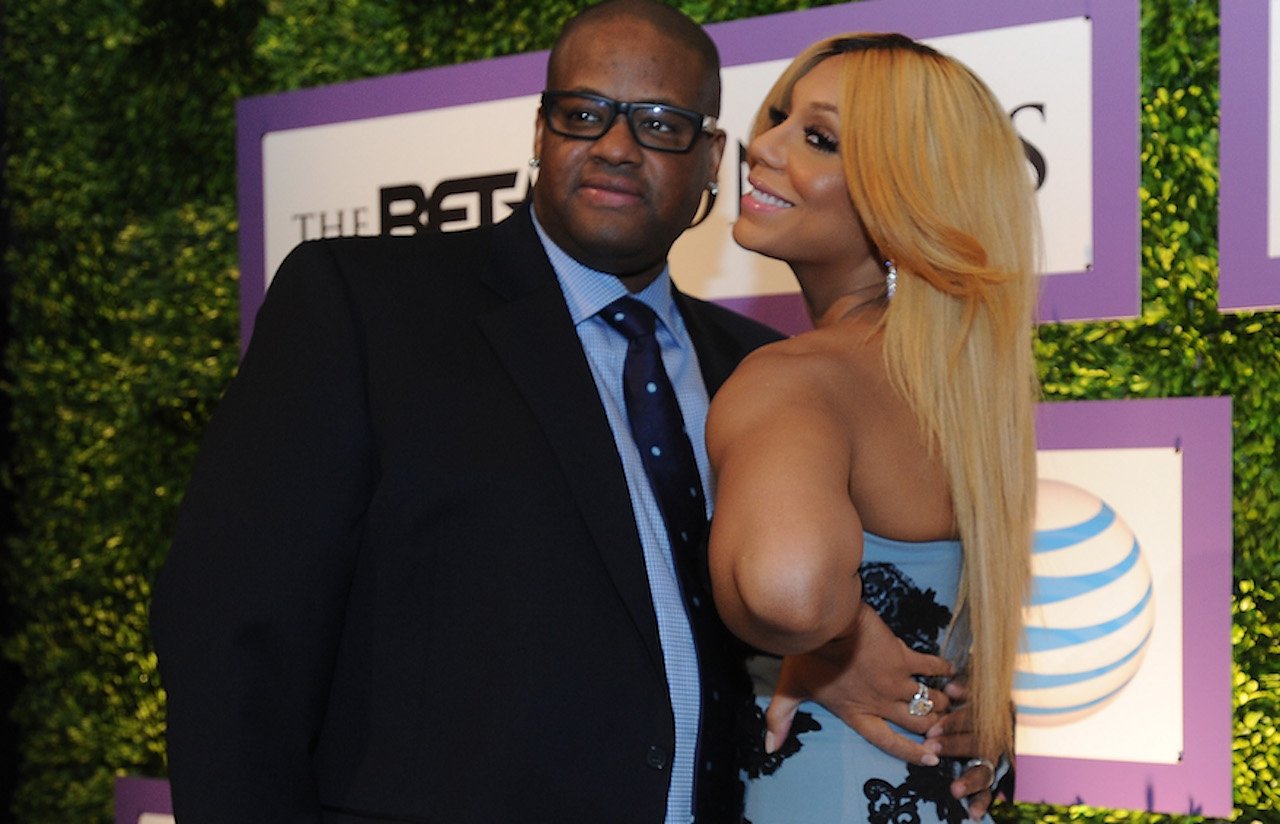 Tamar Braxton says Vincent Herbert was hesitant about her participating in the new dating series
Braxton filed for divorce from Herbert a month before their ninth wedding anniversary in 2017. Their marital woes were documented on reality television.
Despite their split, and some hiccups in co-parenting along the way, the two have remained close friends. Herbert also previously managed Braxton's career, and she values his professional and personal opinion. When asked by Entertainment Tonight if she spoke to Herbert about her decision to appear on Peacock's Queen's Court to find love, she admits he was hesitant.
"He's very overprotective, he's taken the role of big brother, which is very weird, but OK. He's a family member, so his biggest thing was for me to be careful about motives and other people's objectives. He too wants me to find love, and he was very, very supportive," she said. 
It's the first time she participated in a reality dating series
Braxton has been on reality television for over a decade. She starred in the hit We tv reality series Braxton Family Values from 2011-2020. She also had two spinoffs, Tamar & Vince and Get Your Life. The Grammy-nominated singer also won Season 2 of Celebrity Big Brother, and starred in the VH1 reboot of The Surreal Life.
On all shows, her love life was a consistent topic. She's been engaged since her split from Herbert, with her ex appearing on her We tv reality shows as well.
When asked by PopCulture.com why a dating series was a good fit for her, she says it's because she tried finding love her way and had been unsuccessful. "I'm ready for my person. I was tired of meeting the same person over and over and over and over and over again. I really truly wanted to meet an eligible bachelor, who was ready for what I was ready for, and this seemed like the most safest place for me to put myself out there, being as though it's Will Packer Productions," she explained. "And I knew that he wasn't going to exploit the things that we all had been through and that they were really going to take care of us, in the sense of where we are mentally and what we needed to fulfill spiritually."
The 'Braxton Family Values' alum is now engaged to the suitor she met on the dating show
Braxton got her wish and found love. She met an attorney, Jeremy Robinson, on the show. During the finale, he proposed, and she accepted. The two are still together, despite some hiccups. She revealed in the winter of 2022 that she was single, so it appears they took a break. One of the mothers of Robinson's four children also has spoken out against Braxton on social media.