The bank was bought by its competitor UBS for two billion euros.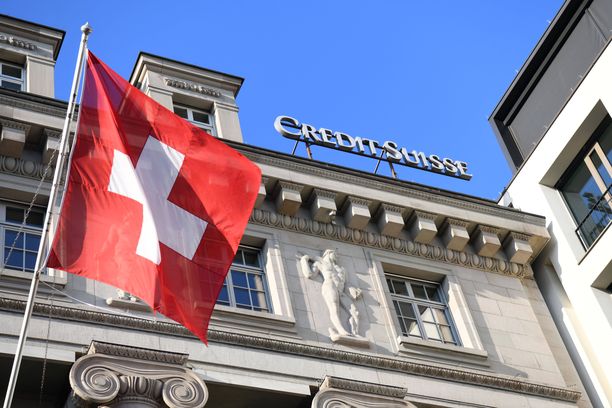 The Swiss bank Credit Suisse has been in trouble for a long time. CHINE NOUVELLE/SIPA/Shutterstock
The Swiss bank UBS has concluded deals with the crisis-ridden Credit Suisse, reports news agency Reuters. The transactions were made so that the market would not experience a bigger shake-up.
The Swiss National Bank announced the matter on Sunday. Swiss Minister of Finance by Karin Keller-Sutter according to the bankruptcy of a globally important bank would have brought problems to the market that would be almost impossible to fix.
The Swiss National Bank intends to provide the United Banking Group with considerable liquidity. The central bank said that the agreement includes a liquidity loan of 100 billion Swiss francs, or about 101 billion euros.
The chairman of UBS commented on trades in Finnish time on Sunday evening. According to him, it may take weeks, even months, to finalize the contract.
The exact purchase amount has not been disclosed, but according to the Financial Times estimate, the amount is more than two billion euros. The Swiss financial regulator FINMA approved the transaction.
Credit Suisse has been in trouble for a long time. The bank has made a loss of billions of euros, in 2022 alone there was a loss of seven billion.
The audit report published at the beginning of the week pushed Credit Suisse deeper and deeper into crisis. Especially in the United States, the development of the situation has been followed with mixed feelings of fear.
The situation intensified when the Silicon Valley Bank in California's Silicon Valley was taken over by the US Federal Reserve as a result of a deposit flight. At its worst, Credit SUisse's share was down by up to 30 percent during the past week.
It is not yet certain whether the deals will be enough to restore investor confidence.