Tom Cruise once made headlines for reasons different than headlining blockbuster movies. The actor generated a lot of conversation for his behavior during an episode of The Oprah Winfrey Show. But Cruise's close friend at the time, Steven Spielberg, had a similar experience with the star in private.
Steven Spielberg believed there was nothing wrong with what Tom Cruise did on Oprah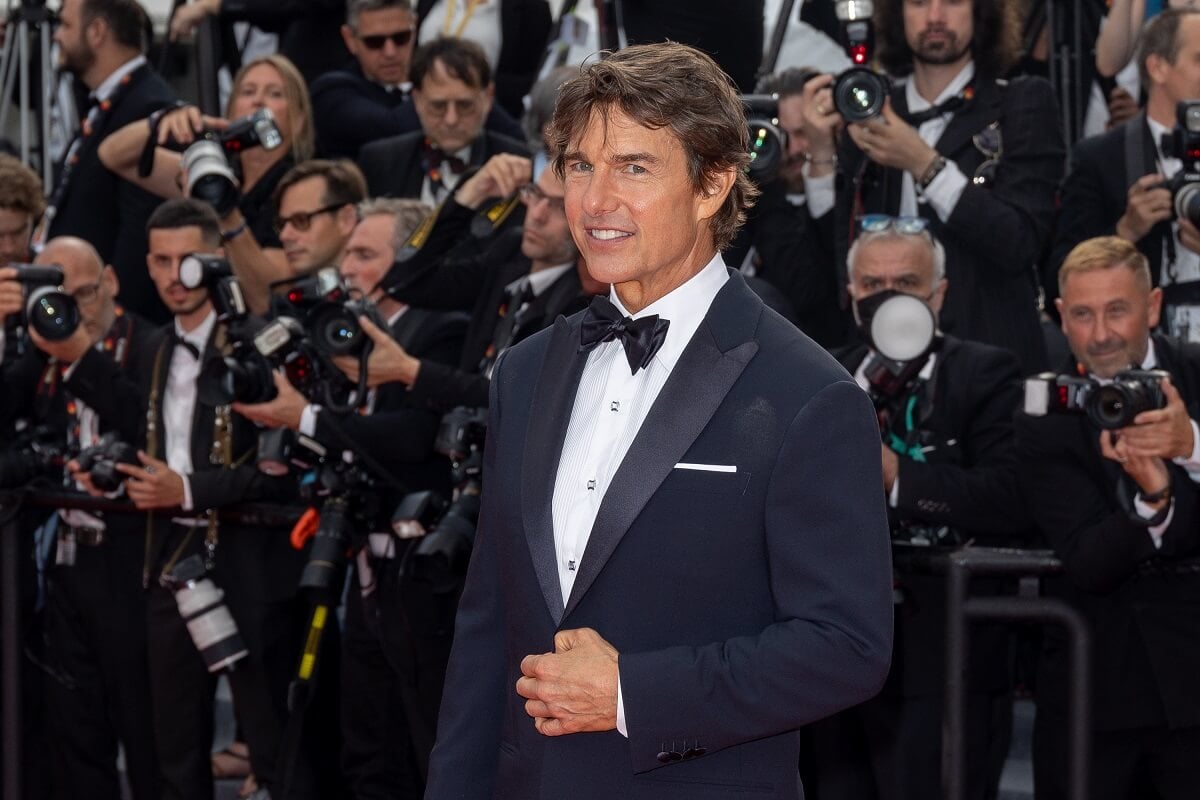 Cruise showed a lot of passion when speaking about his ex-wife Katie Holmes to Oprah Winfrey. When their interview circled around to Cruise's love life, Cruise famously jumped on Oprah's couch while professing his love to Holmes. The incident stirred a lot of controversy back in 2005. Spielberg, however, supported the actor, who he was working alongside with on War of the Worlds. Although he admitted to being a little upset with the situation as a whole.
"Not at Tom, but at the press for making such a big deal out of a kind of small thing. Tom lost his cool because he was deliriously happy, and now he was being punished for his public display of happiness," Spielberg once told Newsweek (via CNN).
Spielberg also asserted that he had a similar experience with Cruise that Oprah did with the star.
"What Tom did on Oprah was exactly what Tom did with me when he first told me about Katie Holmes. But the press didn't like the way Tom bared his soul," Spielberg said.
Tom Cruise once told Seth Rogen his Oprah interview was edited to look bad
Cruise hasn't really opened up all that much about the Oprah interview or the couch-jumping incident. But comic star Seth Rogen once shared that Cruise confided to him personally about his feelings on the matter.
According to Rogen, Cruise believed that his interview with Oprah was edited in a way to paint him in a negative light. In his book Yearbook, Rogen reflected on his conversation with Cruise during their meeting.
"'Well, yeah, they're making it seem like I'm losing my mind,'" Rogen remembered Cruise telling him. "'There's a coordinated effort to make it appear that way.'"
Rogen inquired to Cruise why the media would be going after him. Cruise felt it was all based on Pharmaceutical companies retaliating against him for exposing their industry.
"'Because my exposure of their fraud has cost them SO much money that they're desperate. They're scrambling and they're doing everything they can to discredit me so I won't hurt sales anymore,'" Rogen wrote.
The Top Gun star also believed it wasn't the first time the media used underhanded tactics to taint a well-known figure's image.
"They edited it to make it look so much worse than it was," Cruise said. "They do that all the time. You should see what they do to my friend Louis Farrakhan!"
Tom Cruise felt misunderstood
In an interview Cruise gave to Pop Sugar (via The Things), the Mission Impossible actor shared partial blame for the way he came off during interviews. He still believed that the media was trying to fit him into a certain agenda. But he expressed that he should've had greater awareness when dealing with the press.
"Listen I, I feel like definitely things have been misunderstood, and there are things I could have done better," Cruise said. "But then there's also that world where you go, 'Oh, it's been spun to such an extent that. That's a truth also.' Knowing when and where to communicate, I think that's important. A lot of times I was nervous giving interviews. Or I wasn't sometimes as comfortable about things. And I realized that it's okay. There's stuff you have to just let go. I just have to do the best I can."