A royal biographer believes King Charles has a stronger relationship with Kate Middleton and claims he prefers Kate to Meghan Markle. The author shared some of the reasons why she believes Charles is closer to Kate.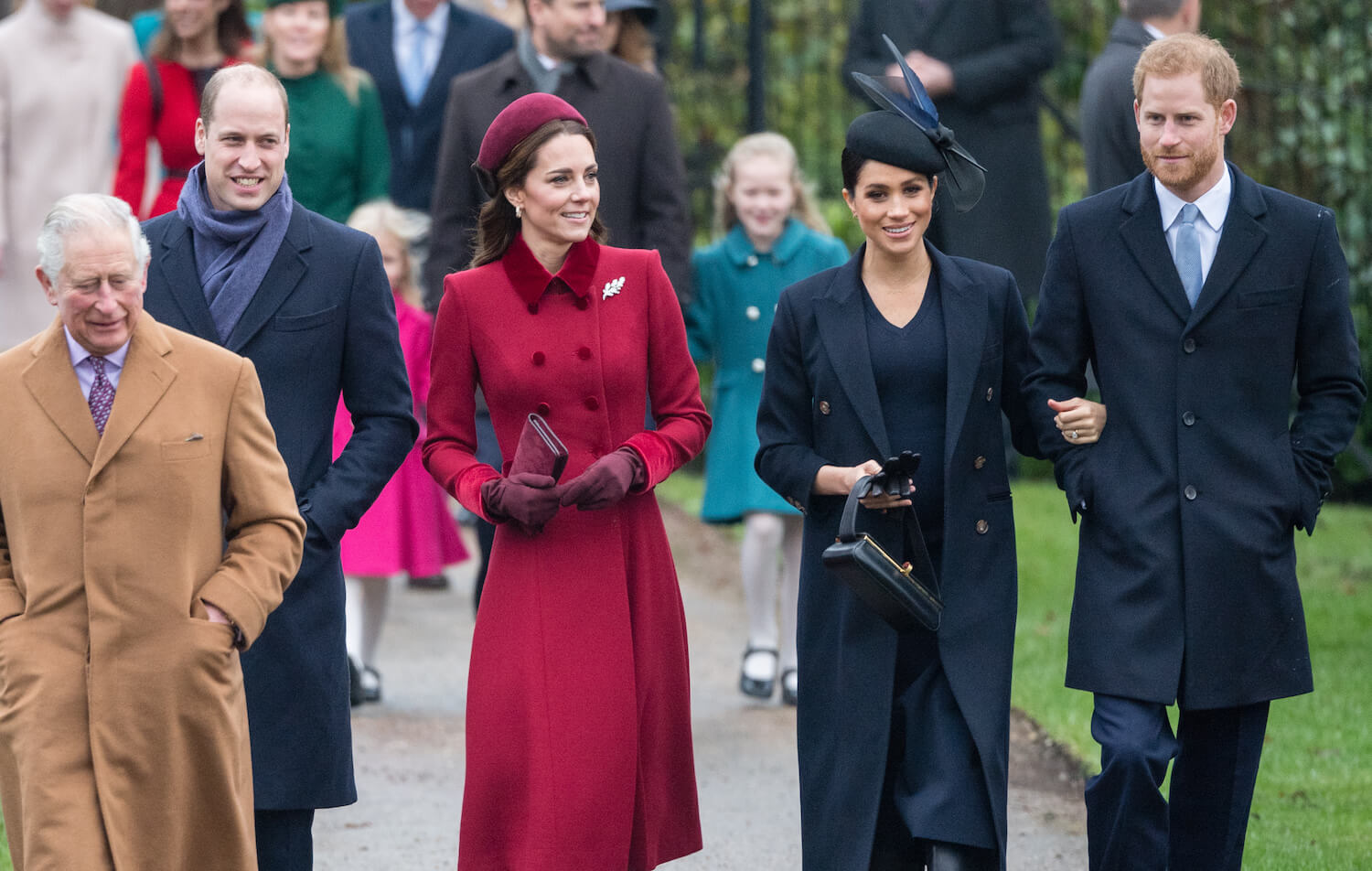 King Charles and Meghan Markle seemed to have a strong start to their relationship
Royal biographer Angela Levin shared her thoughts on how Meghan and King Charles might have had an initially strong start to their relationship but that things cooled between them. Charles kindly walked Meghan down the aisle at her wedding to Prince Harry when Thomas Markle didn't attend.
"Prince Charles, as he was then, when he was first introduced to Meghan thought she was terrific," Levin explained to The Sun.
She continued, "He did think she was a breath of fresh air and he was very happy that Prince Harry had found someone to get married to."
Levin noted, "It didn't work and however kind he's been — offers of coming up to Balmoral and coming to lunch in the country — it's been taken with no enthusiasm or not taken at all."
The biographer added, "He's done his very best but Meghan wanted her and Harry to be number one and it annoyed her."
King Charles is closer with Kate Middleton than Meghan Markle, royal biographer says
Levin compared King Charles' and Kate's relationship with his relationship with Meghan. According to the royal expert, Charles is "at ease" around Kate.  
"Catherine comes from a stable family where if there are any arguments or disputes they work very hard, very quickly to sort it out," Levin said.
"Meghan of course comes from a broken family and there is a lot to show that she tends to just cut people out of her life if they say anything that might not be praise," the biographer continued.
"[Catherine is] a family person, she doesn't cause trouble even if she's not 100 percent pleased with something, she just gets it done and carries on, whereas Meghan takes a stand," Levin said.
The royal author also pointed out how there's an "ease" between Kate and the king. "The way that [Catherine] and the now king look at each other when they go to an event or go to an engagement, they're very relaxed with each other, they smile, they laugh they're at ease."
Royal author believes Meghan's behavior hasn't won over King Charles
Levin also pointed out how Prince Harry and Meghan's "attacking" the royal family has been "very insulting" to them.
"I don't think it's at all about favorites. I think it's about having a family and responding to that," the biographer explained. "[Charles] has done everything he can to keep the family going."
She continued, "He loves Harry very much and did like Meghan very much but it's just her behavior that you just have to accept."
Levin added, "She's as hard as nails and it's not easy to get through that unless you absolutely do it her own way. They don't have any time to get on."