Year in and year out, WWE seeks to not only put on the best matches at WrestleMania, but also brings some of the best storylines of all year to the Show Of Shows. One of the easiest but most exciting ways to pull that off is for superstars to have their last match at The Grandaddy Of Them All.
Related: 10 Things WWE Fans Forget About The Build To WrestleMania 20
It's an exhilarating and perhaps scary thing for WWE Superstar to call it quits. After years and perhaps decades of service to the wrestling industry, going out in the grandest way possible seems only fitting to make sure that your final match (whether it really is your last match or not) winds up being at WrestleMania.
9
WrestleMania 35 – Kurt Angle Vs. Baron Corbin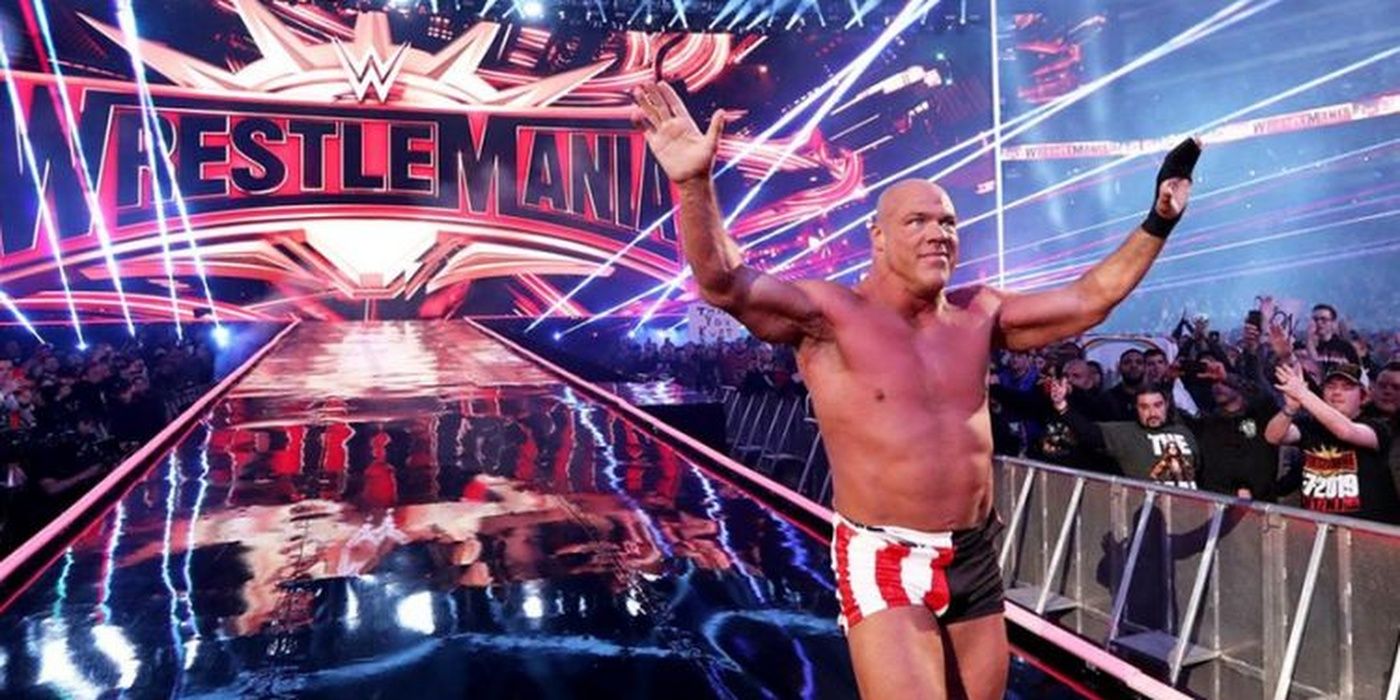 For months, Constable Corbin had been a thorn in the side of General Manager Kurt Angle. The Olympian got fed up and chose Corbin as his final opponent. While there was nothing inherently wrong with the match itself, it took place on a WrestleMania that lasted approximately 953 years, and most fans knew that Kurt really wanted John Cena as his final opponent (which the fans wanted for Kurt too). As of this writing, he has legitimately not wrestled a match since April 7, 2019.
8
WrestleMania 3 – Rowdy Roddy Piper Vs. Adorable Adrian Adonis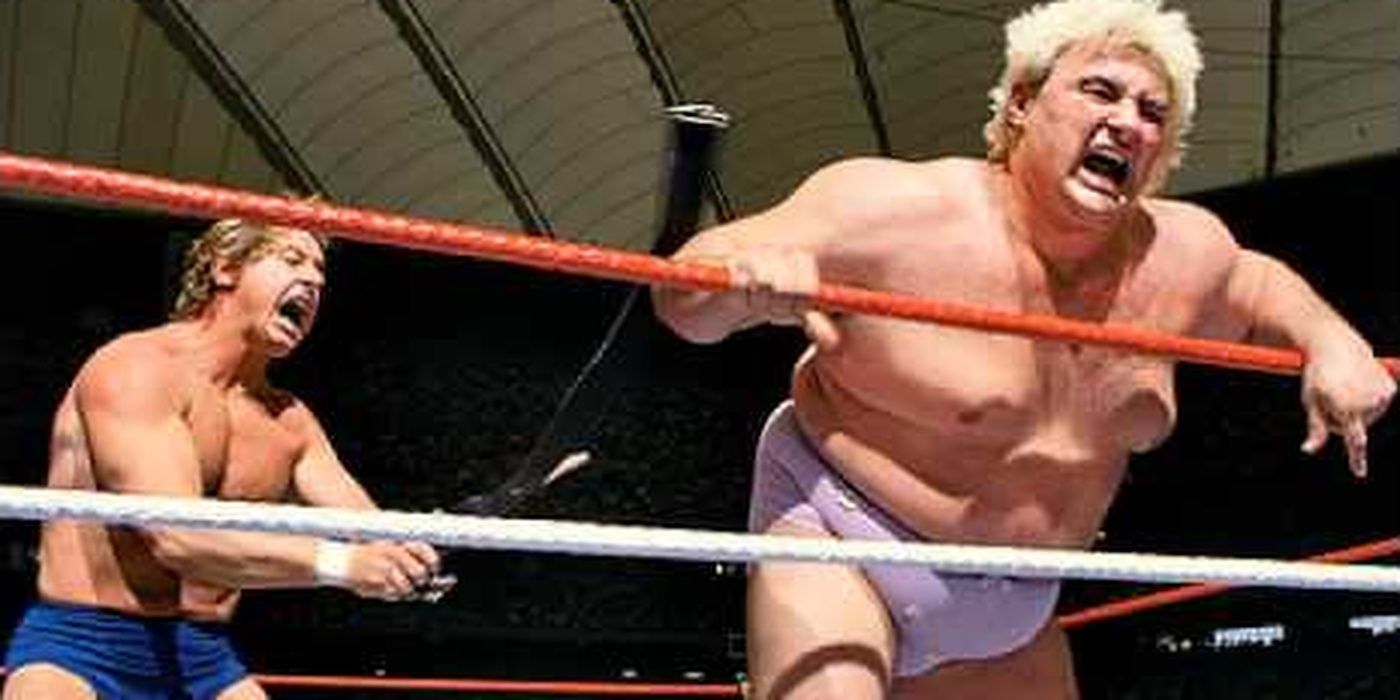 Whether any of these "final" or "retirement" matches ever meant to stay permanent is probably not a reality. But Kayfabe combined with no Internet in 1987 meant that plenty of people thought that Roddy Piper's last match was going to happen at WrestleMania 3 against Adrian Adonis in a Hair Vs. Hair match.
Related: 10 Things Fans Should Know About Roddy Piper's Life Outside WWE
Win or lose, "no retreat, no surrender," as Piper said. Hot Rod headed off to film "They Live," and tried to become the first ever true crossover movie star. While Roddy did return to WWE two years later at WrestleMania 5, his first match back happened longer – 885 days after WrestleMania 3.
7
WrestleMania 8 – Hulk Hogan Vs. Sid Justice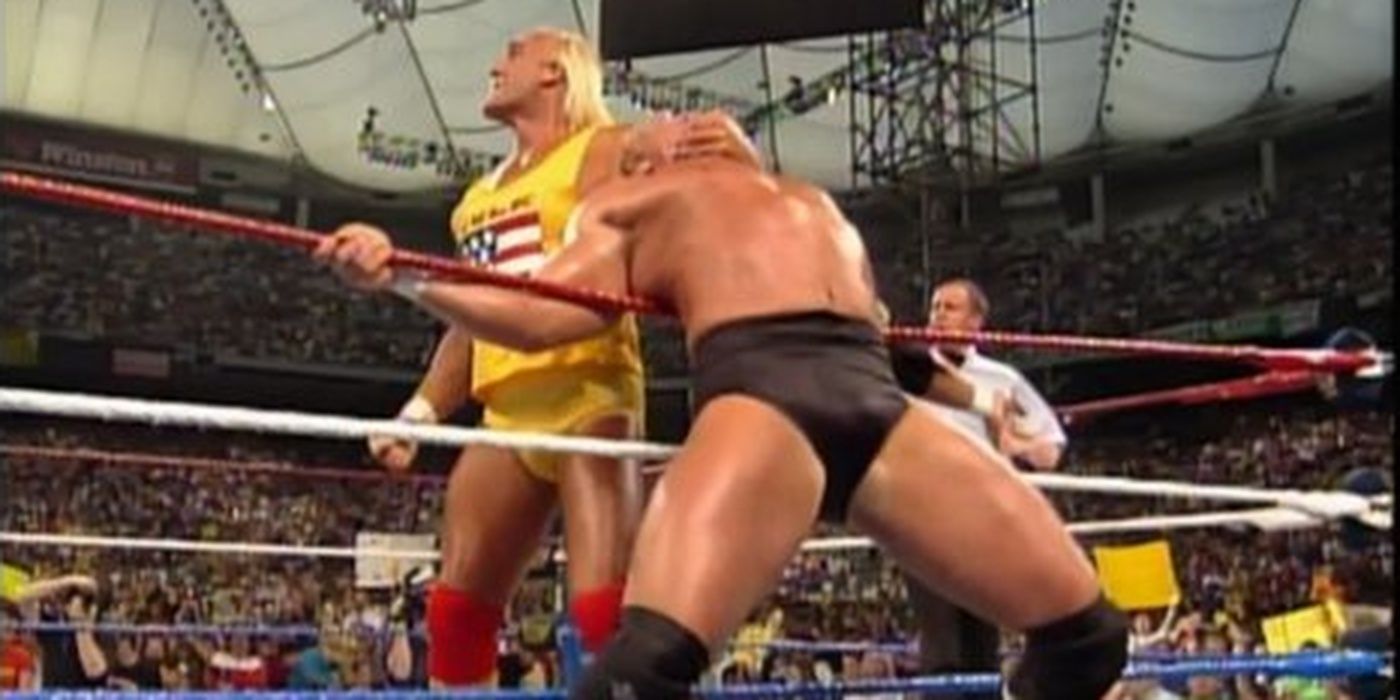 In 1992, instead of the dream match main event between Hulk Hogan and Ric Flair didn't happen at WrestleMania 8. The storyline reason was due to the intense rivalry Hogan and Sid Justice. That grudge match would get booked instead and was billed as Hulk Hogan's Last Match. Unfortunately, the real reason was the Steroid Trial was looming and Hogan needed to take some time off because of it. His retirement lasted one day short of a full calendar year.
6
WrestleMania 7 – The Macho King Vs. The Ultimate Warrior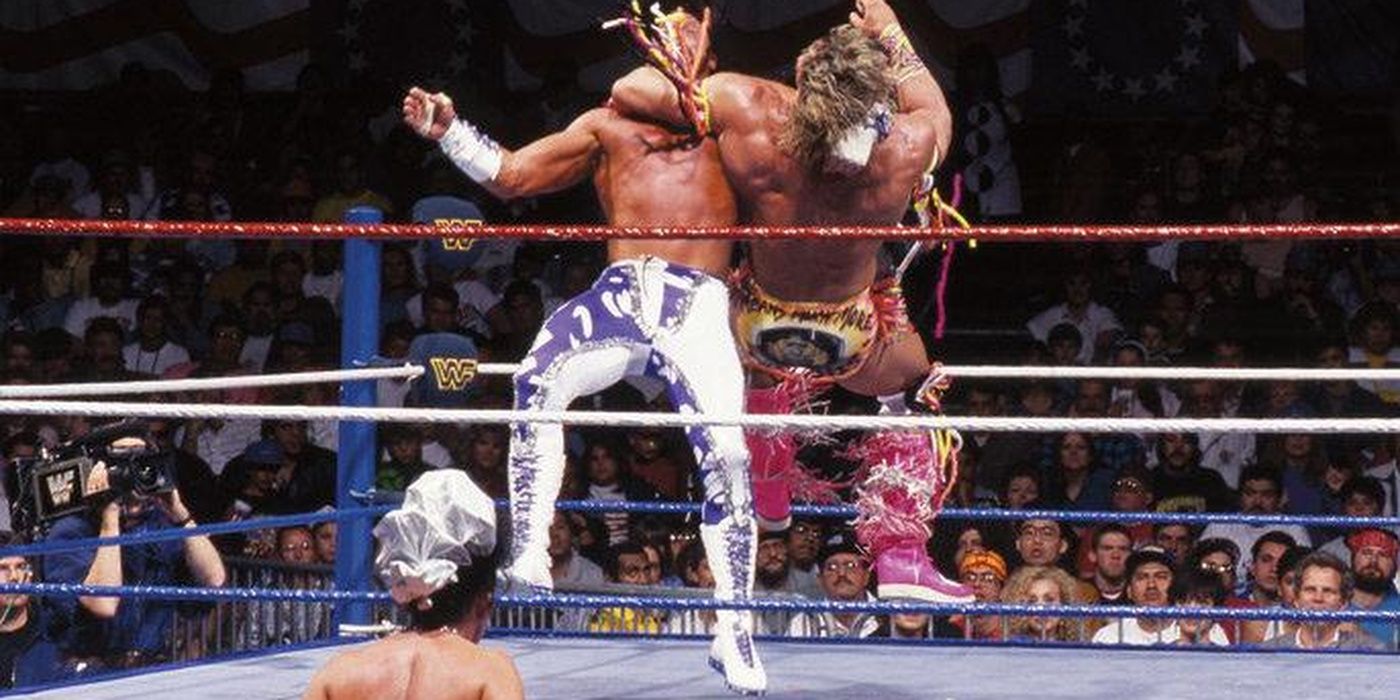 Despite overshadowed by the emotional and heartfelt reunion of Randy Savage and Miss Elizabeth, the Career Vs. Career match between The Macho King and The Ultimate Warrior is the best match on the WrestleMania 7 card. That's all thanks to the meticulous way Savage put his matches together. In the aftermath, the Macho Man headed to the commentary desk for several months before being lured back by Jake The Snake Roberts. His retirement lasted 255 days.
5
WrestleMania 19 – Stone Cold Steve Austin Vs. The Rock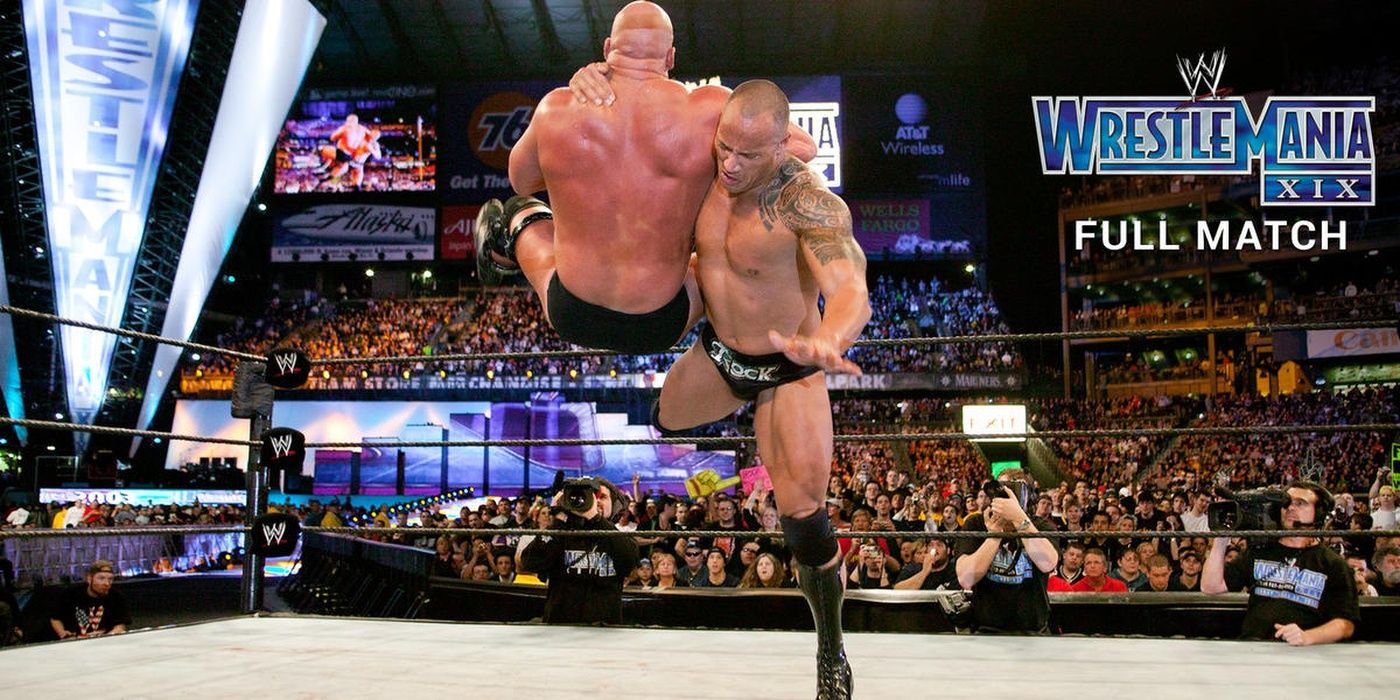 19 years and 3 days after he had "One More Round," The Texas Rattlesnake had as good a sendoff as a wrestler could have. He was back in peak physical form, taking out Kevin Owens in the main event of the biggest show of the year in his home state, not far from the arena he started training in decades ago. Austin returning for a final brawl was one of the highlights of 2022.
Related: Steve Austin: Top 10 Wrestlers He's Faced The Most
But his true final match against The Rock happened at WrestleMania 19. He knew it would be his last one and had OMR – One More Round sewn onto his vest that evening. But in typical Austin fashion, he didn't want too many people know or have a big deal made out of it. He did his job, did the job and did his BMF walk into the sunset.
4
WrestleMania 24 – Ric Flair Vs. Shawn Michaels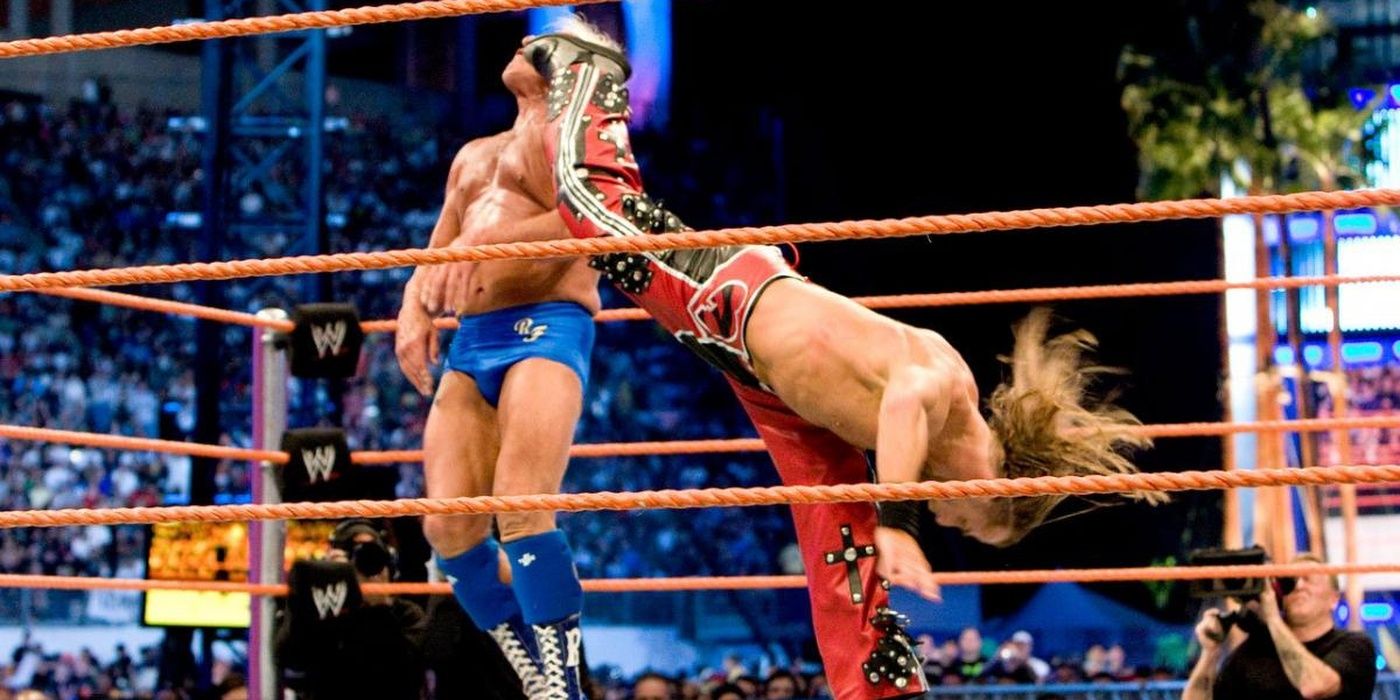 At this point in his career, every fan knows full well that so long as Ric Flair can move, his desire to wrestle will continuously push him back into the ring. But if Naitch actually stayed retired, it would have been the number one retirement ceremony in all of professional sports. A good chunk of WrestleMania 24 weekend was built around Slick Ric taking on Shawn Michaels, in what has one of the classic emotional endings of any wrestling match ever. But 601 days later, "The Battle Began" again for Flair when he wrestled Hulk Hogan on The Hulkamania Tour.
3
WrestleMania 26 – Shawn Michaels Vs. The Undertaker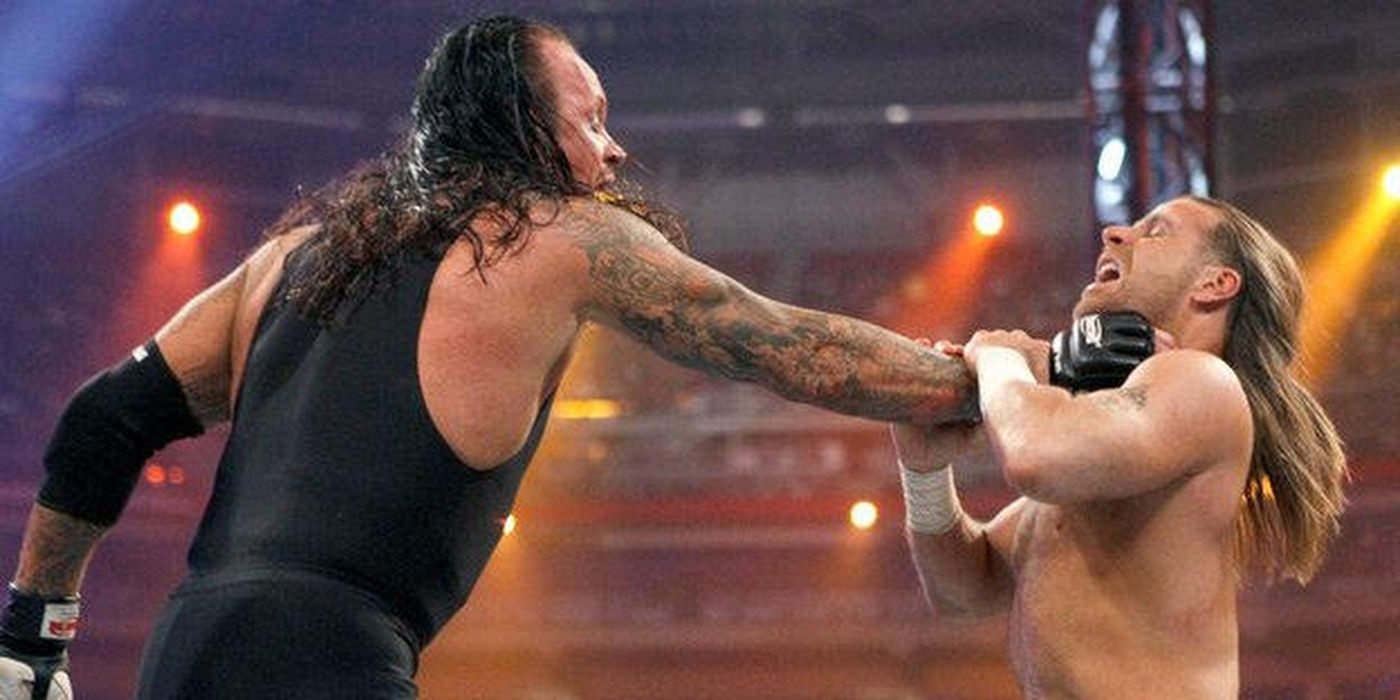 To be fair, and even Shawn Michaels recently said as much on NXT – the Brinks trucks filled with money know his address by heart. But only one time did he answer the call at Crown Jewel 2018 – 8 years and seven months after his farewell match at WrestleMania 26. Ol' HBK had promised that if he couldn't beat The Streak he'd call it a career and aside from the debacle of DX Vs. The Brothers Of Destruction, he has stayed true to his word.
2
WrestleMania 35 – Batista Vs. Triple H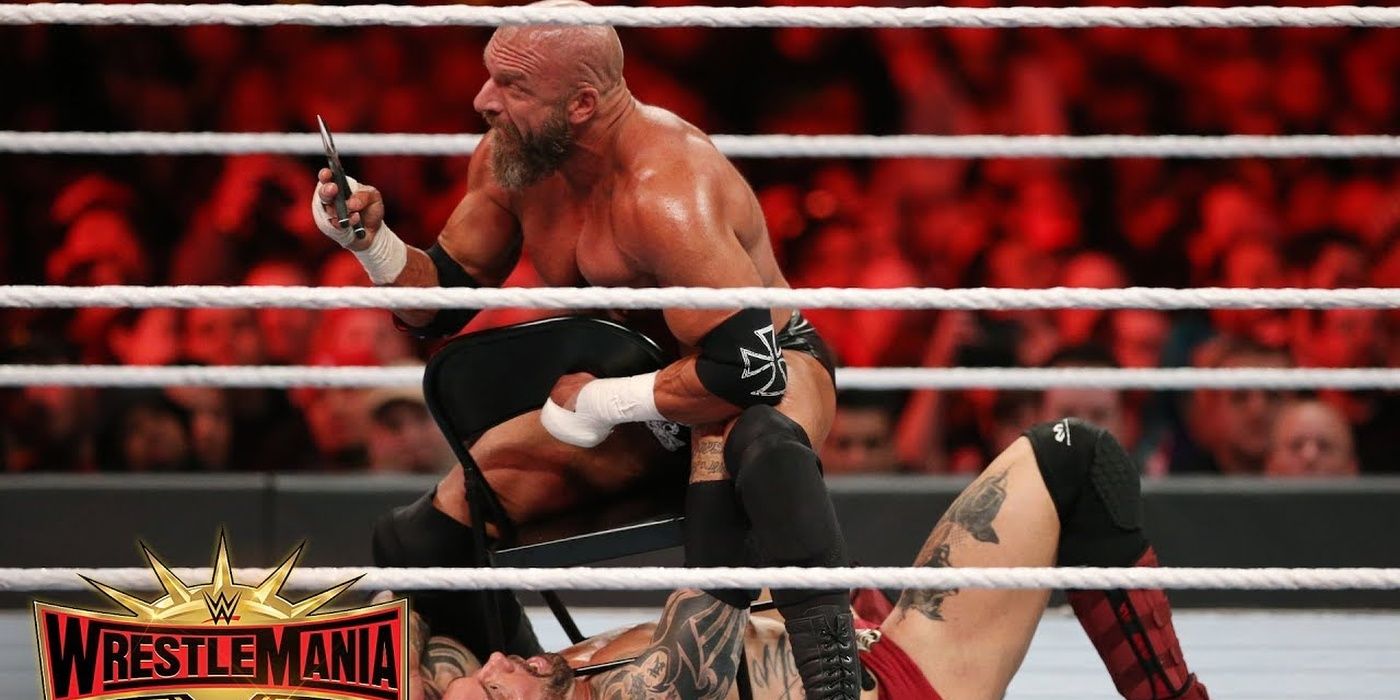 By the time WrestleMania 35 rolled around, The Animal, Dave Batista was firmly established as a Hollywood action star and a decent leading man, if not an unconventional one. But one thing in his wrestling career was left to do.
Related: 10 Weird Batista WWE Moments We Completely Forgot About
He wanted a final showdown with the guy who showed him the ropes, Triple H. After accosting their mutual friend and mentor, Ric Flair, The Game was more than happy to oblige. The two wrestled a brutal No Holds Barred match. HHH sent Batista packing, and he hasn't wrestled since.
1
WrestleMania 36 – The Undertaker Vs. AJ Styles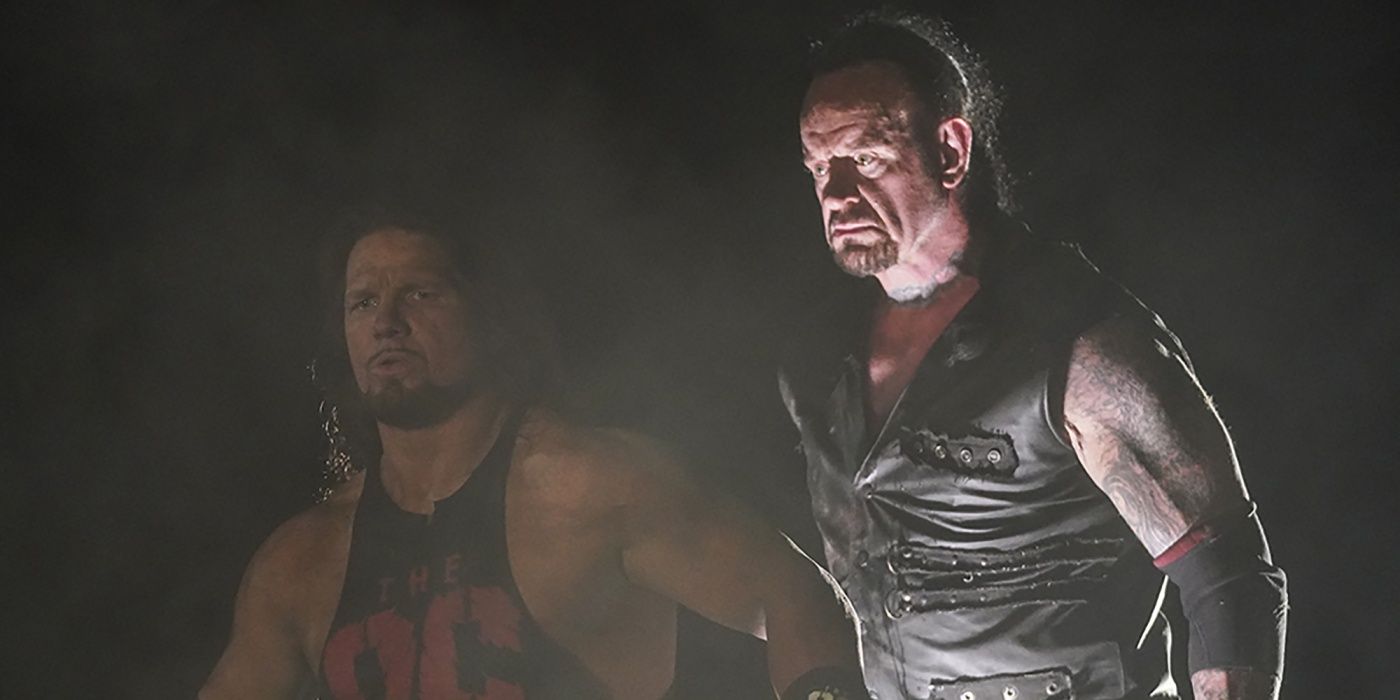 Whether or not The Pandemic changed The Undertaker's opinions on retiring or not is debatable. But the match with AJ Styles was changed from a traditional in ring battle to cinematic Boneyard Match because of it. Hasn't wrestled since, and as much as fans might want to see The Deadman once again lace up his boots, that match as perfect an ending that could have happened for Taker – the match featured all the accouterments of his storied career and in a lot of ways, The Phenomenal One was the perfect man to have The Phenom's final match.