Anime has captured the hearts of many, both young and old, one by one. The popularity has surged not just in Japan but also in countries worldwide, particularly in the United States. Thanks to its striking visuals that range from vivid colors and intricate details to expressive character designs, its unique aesthetic draws viewers in and immerses them in its world. Makoto Shinkai is considered one of the greatest anime directors of all time. Known for his attention to detail, exploration of universal themes, and ability to create stunning visual landscapes, Shinkai has given us incredible films such as Your Name, Weathering With You, and 5 Centimeters per Second.
After the much-deserved popularity of his earlier projects, fans eagerly awaited the return of the maestro. To the delight of many, 2022 saw the limited release of the much-anticipated Suzume [known as Suzume no Tojimari in Japan], Shinkai's latest creation. Makato Shinkai developed the concept for Suzume while touring Japan to give speeches about his previous works. On his tour, he noticed that more locations were becoming vacant or abandoned due to Japan's aging population and dropping birth rate. From there, Shinkai had the idea to write a story about "mourning deserted places." As a result, the film inevitably turned into a road movie about visiting places.
As Suzume no Tojimari makes its way to North America, fans across the globe will be able to check out the film for themselves. Here's everything you need to know about Makoto Shinkai's next film, Suzume no Tojimari.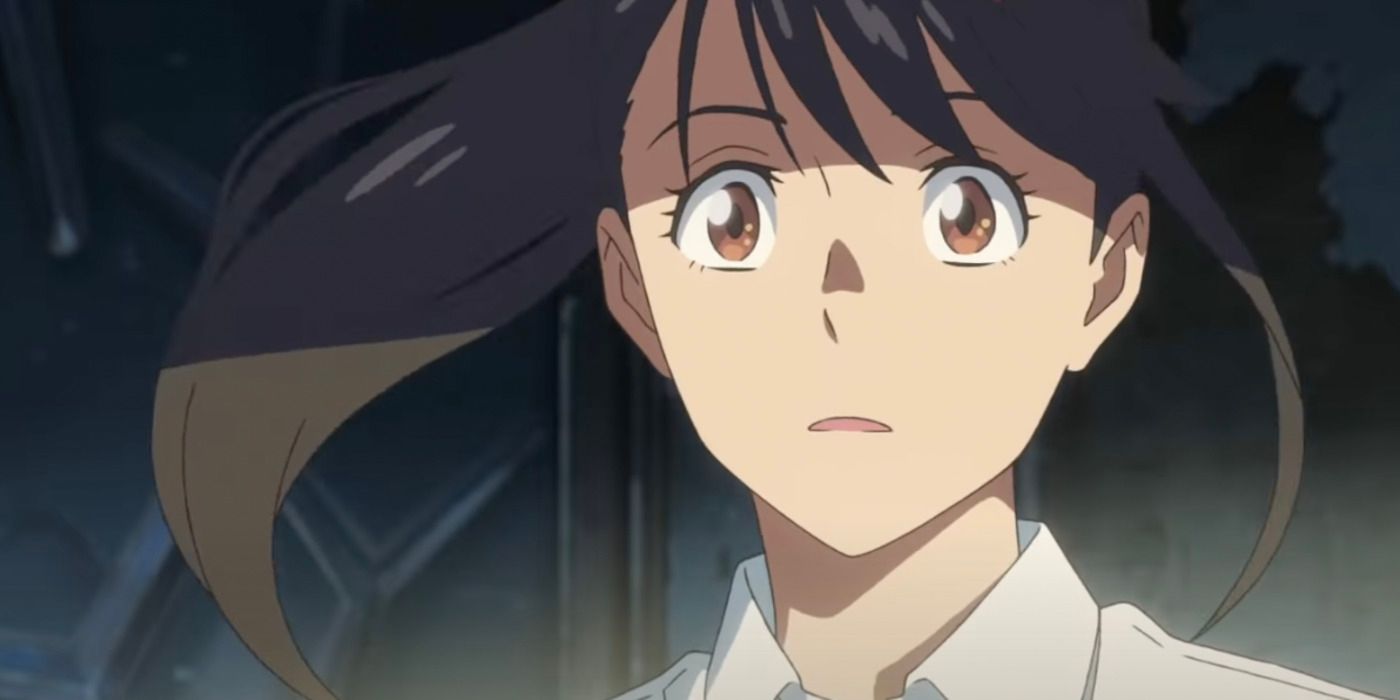 Related: 'Suzume' Review: Makoto Shinkai Has Crafted Your Next Anime Obsession | Berlinale 2023
Is Suzume Releasing in the United States?
On November 11, 2022, Suzume no Tojimari was screened nationwide in 420 theaters in Japan. On February 23, 2023, the movie had its world premiere in competition at the 73rd Berlin International Film Festival, the first time an anime movie had participated in the festival since Spirited Away in 2002.
The film premiered in North America at the New York International Children's Film Festival on March 5. The movie finally has a US release date, hitting theaters on April 14, 2023. In theaters across the US, an English dub will be screened along with the original Japanese version.
Does Suzume have a Trailer?
The trailer for Suzume no Tojimari highlights the artistry of Shinkai. As is typical with his work, the colors pop and glow in the same gorgeous, heightened way they do in Your Name and Weathering With You, in a way that feels simultaneously natural and marvelous.
In the film's second trailer, we get much more information about the plot. Suzume and Sota struggle to close a magical door, with Sota saying, "Gates only open in lonely places, where no human hearts are left…." Check out the trailer below.
Who Are the Cast of Suzume?
Suzume no Tojimari stars Nanoka Hara in the voice role of Suzume Iwato, who Shinkai picked from an audition involving more than 1,700 people. Hara has admired Shinkai's works, commenting that she could not imagine being the person to convey the "unforgettable, heart-shaking emotion" that is a staple of Sinkai's imagination.
Joining her as the voice of Sato is Hokuto Matsumura, who described the role as one that "he had never seen in any of the director's works." Suzume and Sota are Hara and Matsumura's first anime voice-acting roles. Other cast members include Eri Fukatsu, Shota Sometani, Sairi Ito, Kotone Hanase, Kana Hanazawa, and Matsumoto Hakuō II. For the part of Tomoya Serizawa, Rynosuke Kamiki, who provided the voice of Taki Tachibana in Your Name, is also a part of the cast.
As Suzume no Tojimari prepares for its worldwide theatrical debut, Crunchyroll has revealed the voice cast for the English dub of the film. Maggie's Nichole Sakura will be voicing Suzume Iwato, with The Spectacular Spider-Man's Josh Keaton starring in the voice role of Sota Munakata.
What is Suzume About?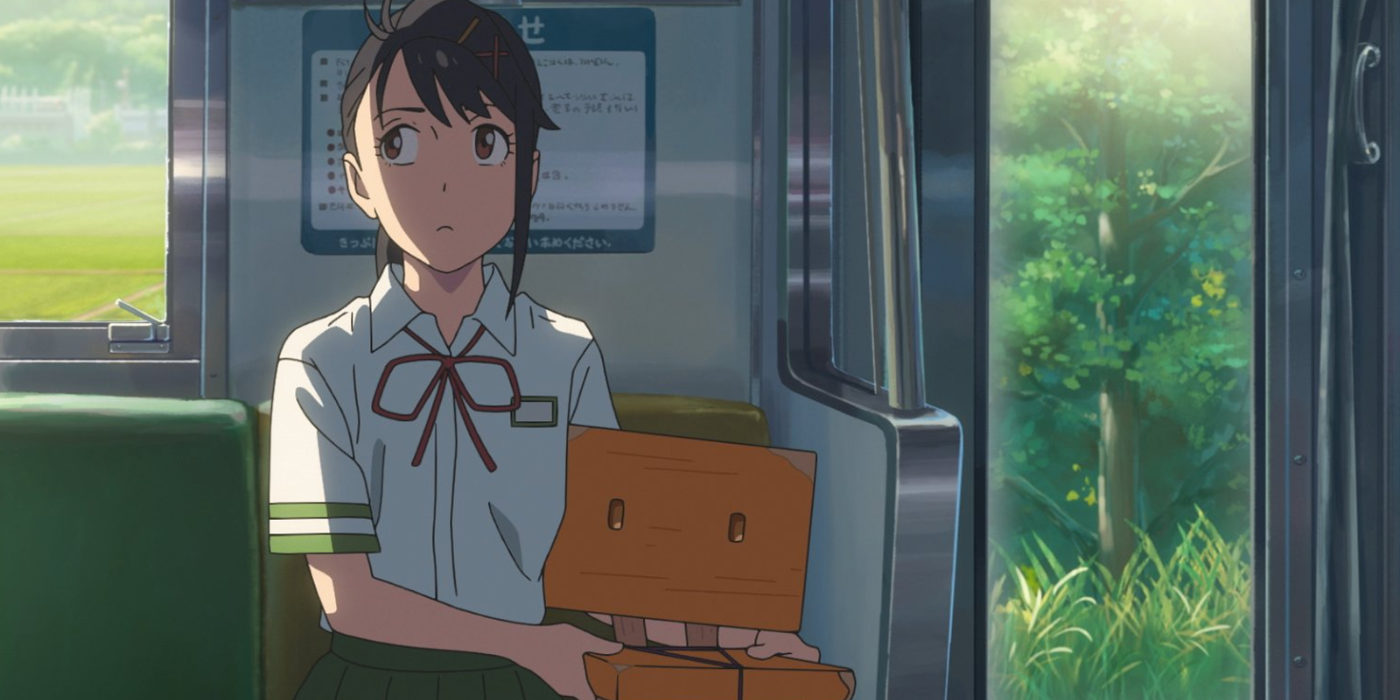 Shinkai's animated projects are intricately crafted narratives with impressive character development. Whether it's a sweeping epic or a simple slice-of-life story, Shinkai offers complex characters and intricate plot lines. Often serving as the writer and director, he takes time to create fully realized individuals with perspectives and histories, leading to a more engaging viewing experience.
Suzume follows the titular high school girl as she encounters Sota, a "Closer" who hunts for mystical doors in deserted locations across Japan. While doors open one after another all across Japan, unleashing destruction upon those near. After coming across one of the mystic doors herself, standing upright amid ruins, Suzume accidentally releases a magical keystone that turns into a cat and curses Sota, transforming him into a talking, three-legged chair. While doors open one after another all across Japan, unleashing destruction upon any who are near. This unusual pair chases the magical cat across Japan to break Sota's curse and shut the other doors to stop a supernatural being from causing a catastrophic earthquake that would destroy the nation.
Similar to Weathering With You, the conventional teen love narrative and an exciting fascination with natural calamities set against a fantasy backdrop are among the recurring motifs highlighted in the new movie, but that is where the similarities end because Suzume goes far beyond in delivering an impactful punch.
Here is the film's official synopsis:
On the other side of the door, was time in its entirety—

"Suzume no Tojimari" is a coming-of-age story for the 17-year-old protagonist, Suzume, set in various disaster-stricken locations across Japan, where she must close the doors causing devastation.

Suzume's journey begins in a quiet town in Kyushu (located in southwestern Japan) when she encounters a young man who tells her, "I'm looking for a door." What Suzume finds is a single weathered door standing upright in the midst of ruins as though it was shielded from whatever catastrophe struck. Seemingly drawn by its power, Suzume reaches for the knob… Doors begin to open one after another all across Japan, unleashing destruction upon any who are near. Suzume must close these portals to prevent further disaster.

—The stars, then sunset, and the morning sky.

Within that realm, it was as though all time had melted together in the sky…

Never-before-seen scenery, encounters and farewells… A myriad of challenges await her on her journey. Despite all the obstacles in her way, Suzume's adventure shines a ray of hope upon our own struggles against the toughest roads of anxiety and constraints that make up everyday life. This story of closing doors that connect our past to the present and future will leave a lasting impression upon all of our hearts.

Drawn in by these mysterious doors, Suzume's journey is about to begin.
Who Are the Creatives Behind Suzume?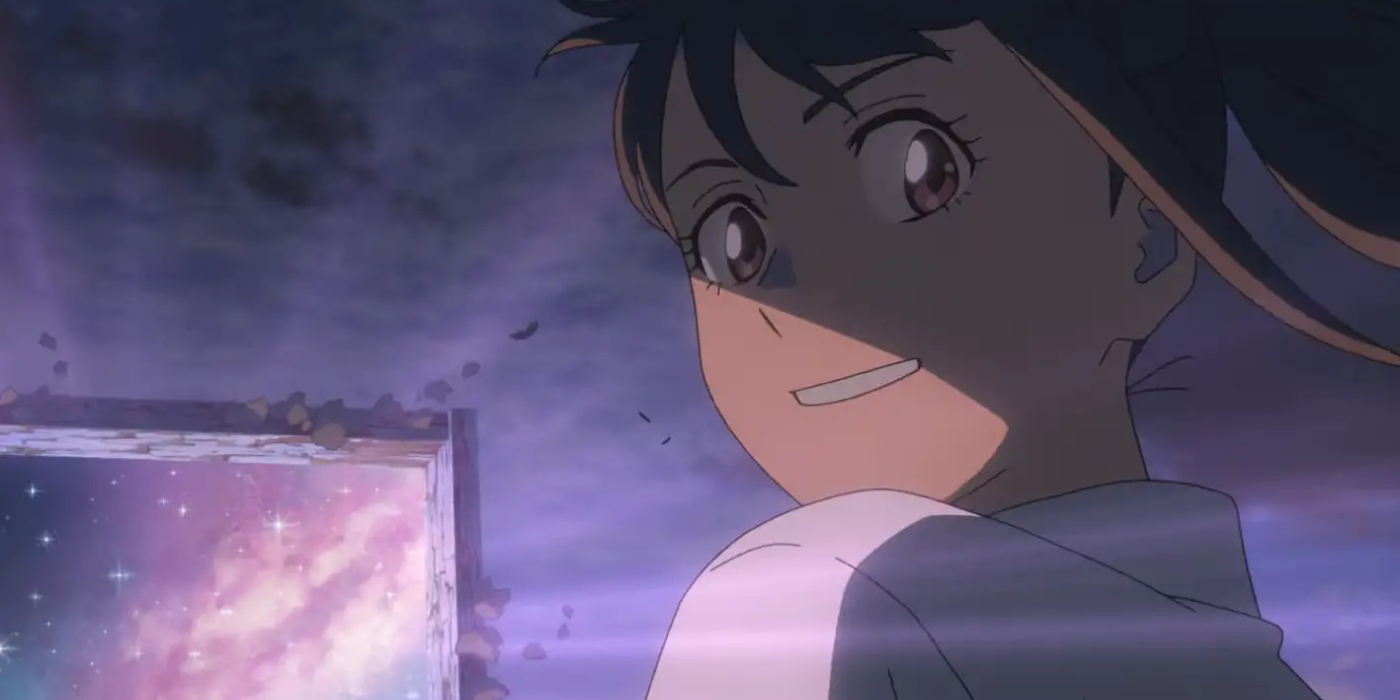 Makoto Shinkai serves as a writer and director of Suzume no Tojimari. The film's staff includes Masayoshi Tanaka as the character designer, Kenichi Tsuchiya as the animation director, and Takumi Tanji as the art director. CoMix Wave Films and Story Inc. are the production companies involved. Radwimps, who had previously worked with Shinkai on Your Name and Weathering with You, was revealed as composing the score for the movie with composer Kazuma Jinnouchi.
In May 2022, it was announced that Crunchyroll, Sony Pictures, and Wild Bunch International acquired the film's global distribution rights from TOHO, the official distribution company behind Suzume. Crunchyroll will handle distribution in North America and partner with Sony in territories outside of Asia, while Sony and Wild Bunch will co-distribute in Europe.
Related: Exclusive: 'Weathering With You' Director Makoto Shinkai Shares Essay About Film's Commentary on Climate Change
Where To Watch Makoto Shinkai's Other Films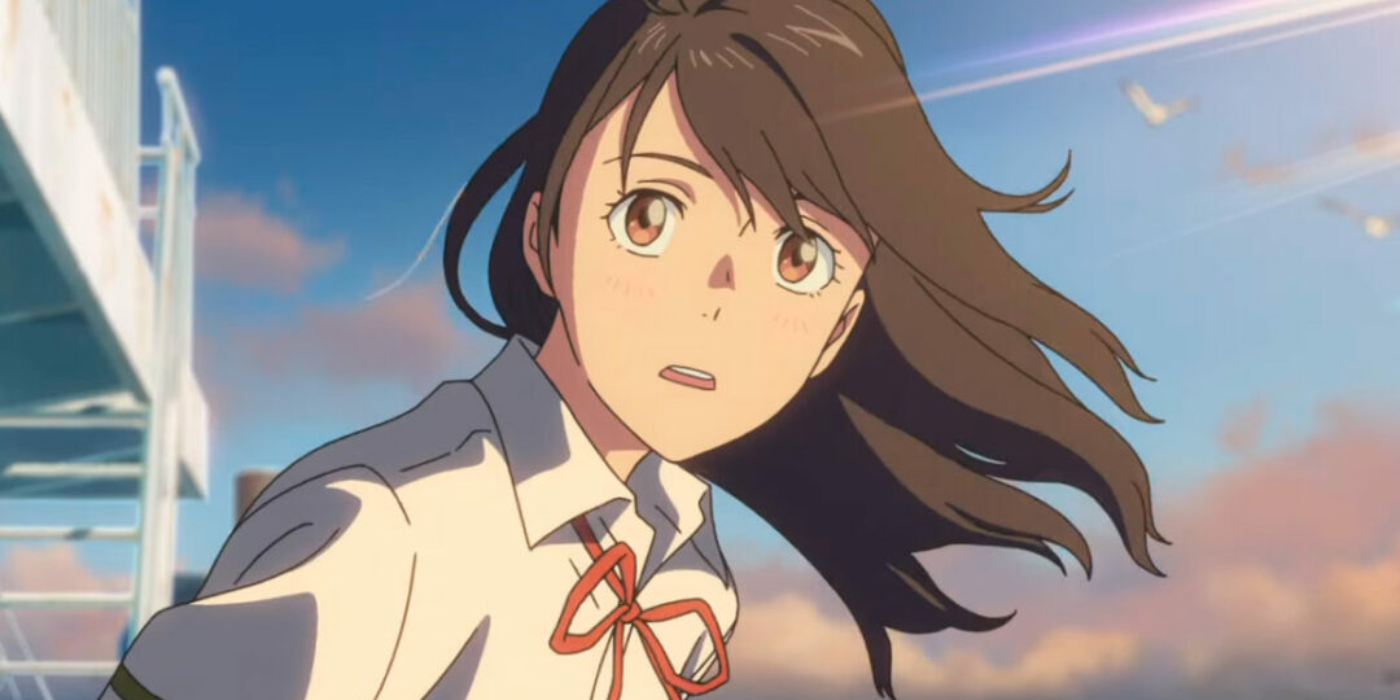 Suzume no Tojimari is expected to be one of the year's best animated films, and Makoto Shinkai created two masterpieces. If you've never watched his previous work or are simply looking for films that will hit your emotions, these are the movies for you.
Your Name
Makoto Shinkai's Your Name is well-loved for various reasons but quite prominently for its beautiful animation, compelling story, and melodic soundtrack. The film tells the story of two high school students who inexplicably switch bodies and the bond that forms between them as they try to navigate the strange situation they find themselves in.
Your Name is a story about love, loss, and identity. The film has massive appeal because of how relatable the character are, even in a fantastical setting. The animation is breathtaking, with detailed depictions of rural and urban Japan.
Weathering With You
Three years after the immense success of Your Name came the visually stunning animation that captures the beauty of Tokyo, especially during rainy days – Weathering With You. The film tells the story of a high school boy who runs to Tokyo from his troubled rural home and befriends an orphan girl who can manipulate the weather.
Like its predecessor, Weathering With You is emotionally engaging and deals with themes such as love, sacrifice, and the consequences of our actions. It's a film that will tug at your heartstrings in the best possible way.