Both Prince Daniel and Prince Harry trust the Finnish smart ring.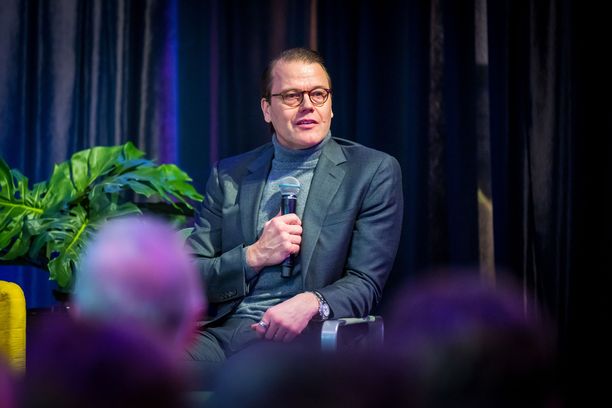 A Finnish invention was seen on Prince Daniel's finger. AOP/PELLE T NILSSON
The Swedish court trusts in Finnish fashion and technology. It was the prince who showed it this time Daniel while visiting the University of Borås.
The Finnish Oura smart ring sparkled on the finger of the prince, who trusts in classic style. The ring collects the wearer's biosignals, and tells, for example, when it is the best time to go to sleep and what the quality of sleep is like.
The brand's rings have been seen on the fingers of royalty in the past. Prince too Harry is immortalized Finnish invention on his finger.
Also a superstar Kim Kardashian trusts the ring from Oulu. A couple of years ago, Kardashian gave the Finnish ring great visibility on social media. Kardashian had around 250 million Instagram followers at the time.
The prince wore gray for the university visit. AOP/PELLE T NILSSON
This is Daniel's favorite smart ring. AOP/PELLE T NILSSON
The Swedish court also trusts Finnish fashion. Crown Princess Victoria recently donned her blue credit dress again, which is design by Finnish Andiata.
A princess too Sophia were seen at the same event in a dress of the same brand. Both princesses have relied on Finnish fashion numerous times.