Leeds United edged out a vital clash at the bottom of the Premier League table against Wolves, with a dramatic 4-2 win at Molineux on Saturday.
A year to the day since the incredibly chaotic 3-2 win for Leeds away to Wolves, the two sides played out another brilliant watch in the rain at Molineux.
It was a must-win for both sides in the midst of a huge relegation battle spanning nine times between 20th and 12th, and Leeds came out with all three points and four goals.
Wolves 2-4 Leeds United reaction
The aftermath of this high-pace encounter has been focused on the refereeing decisions mostly, with Michael Salisbury at the centre of attention due to a number of key moments.
Wolves thought they deserved a penalty when Nelson Semedo fell to the ground under slight contact from Junior Firpo, before a VAR check deemed it not worthy of a clear and obvious error.
The first half also saw centre-back Craig Dawson fortunate to only be yellow carded as his forceful challenge saw him plant his studs into Jack Harrison's shin.
After the interval, more controversy came as Jonny Otto was rightly sent off for a horrific tackle on Luke Ayling, with the score at 2-3 as Wolves looked to stage a comeback from 0-3 down.
Leeds put the game to bed deep in added time through Rodrigo's deft finish, but Wolves boss Julen Lopetegui was incensed as Marc Roca pulled Adama Traore's shirt in the build-up, with the winger motionless as he expected a free-kick – which Leeds capitalised on as they played to the whistle.
A trip to the monitor was met with Salisbury standing his ground and giving the goal, sparking more fury from the Wolves bench, with midfielder and unused sub Matheus Nunes red carded for an altercation with the linesman.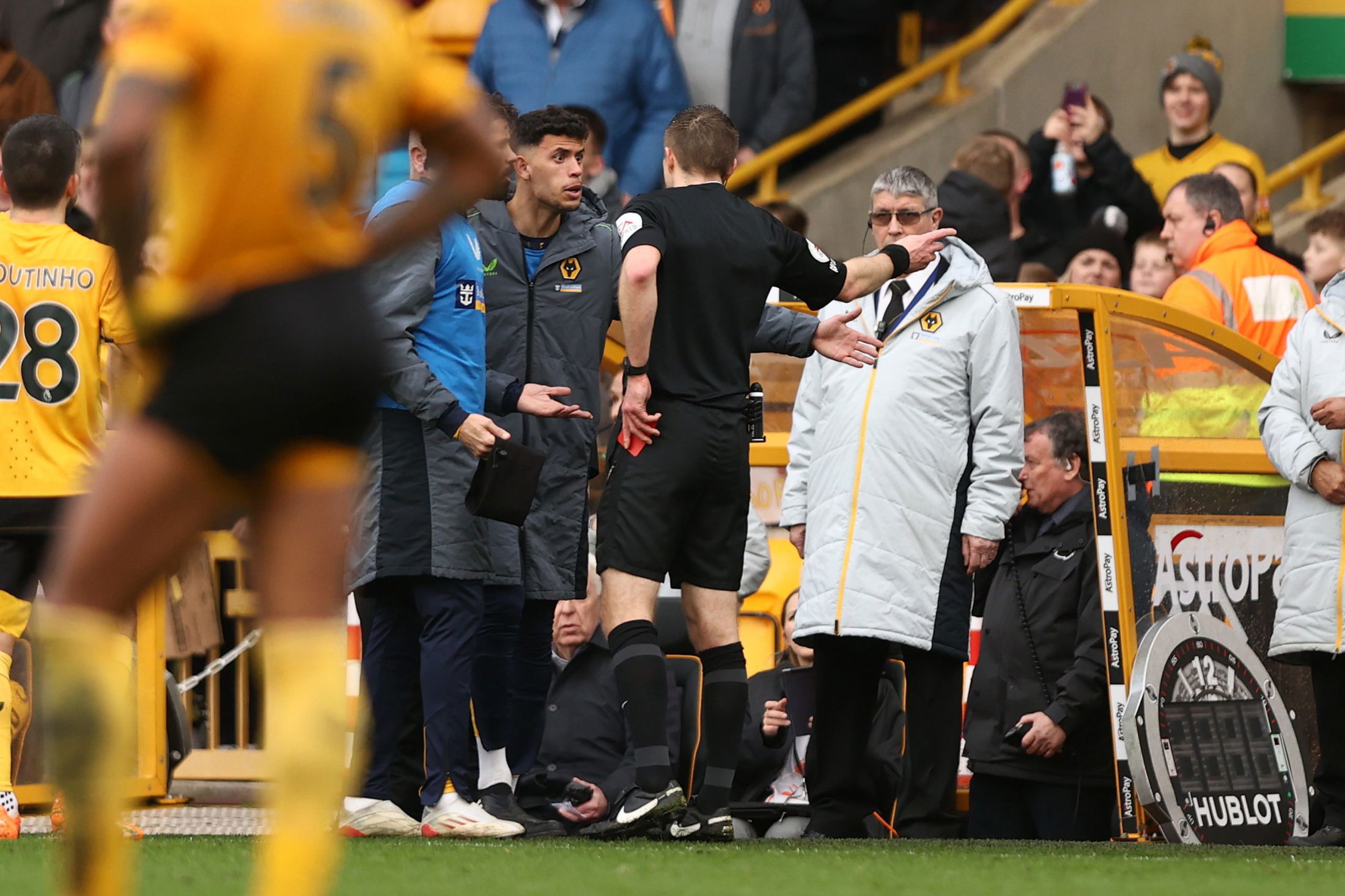 What has Lopetegui had to say?
After a string of poor decisions going against Wolves lately, Lopetegui was again fuming with the number of contentious moments that he felt went in Leeds' favour (via Wolves' official site):
"We should have had a penalty, it was very, very clear, but I don't know what's happening with us again. These fans deserve the same respect as all the other teams in the Premier League, so I don't know why it's us, because it's one other decision. I can tell you very clearly about five other penalties [Wolves should have had this season].

"It's about opinion. You have to have an opinion and I have to give you my opinion as a coach, and the penalty I have seen is clear. It's very, very clear, he didn't touch the ball, he touched [Semedo's] knee.

"I had to change him in the second-half for this injury, so it's very clear that he didn't touch the ball. In the last match it was a penalty, but we only received and apology, but we don't want apologies, we want fairness."
On the Jonny red card, he continued:
"We suffered the third goal after a very clear fault. I don't know why the referee went to see the VAR for the red card with Jonny, maybe he lost the ball, but there wasn't any intention to damage the opposition.

"Then he didn't give a very clear foul on Adama, but we have to change our luck. I don't know what we are doing here, but we are unlucky and the fans of Wolves deserve the same respect as the rest of the teams.

"There are always mistakes in football, but when you have the same mistakes always against the same team – then, I don't know."
In addition to this, there are reports emerging that the Wolves boss intends to appeal the Jonny dismissal (via Phil Hay):
Is Gracia the right manager for Leeds?
Yes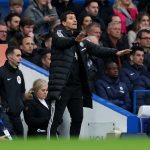 No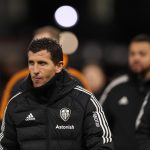 Perhaps our fourth goal shouldn't have counted, and that would have been a fair criticism of the refereeing performance, but the rest of the decisions that Lopetegui is moaning about were correct.
Firpo barely touched Semedo, to which he jumped to the ground looking for a penalty. The red card was a potential leg-breaker, and Dawson should have been off in the first half too.
Patrick Bamford should have had a penalty in the first half when his shirt was nearly ripped off of his back, but the Spaniard won't comment on things that don't fit his narrative for the referees being against his side.
Sour grapes who just gave up in the end thinking the world was against them. Play to the whistle.
Also, appealing this? Have a word with yourself.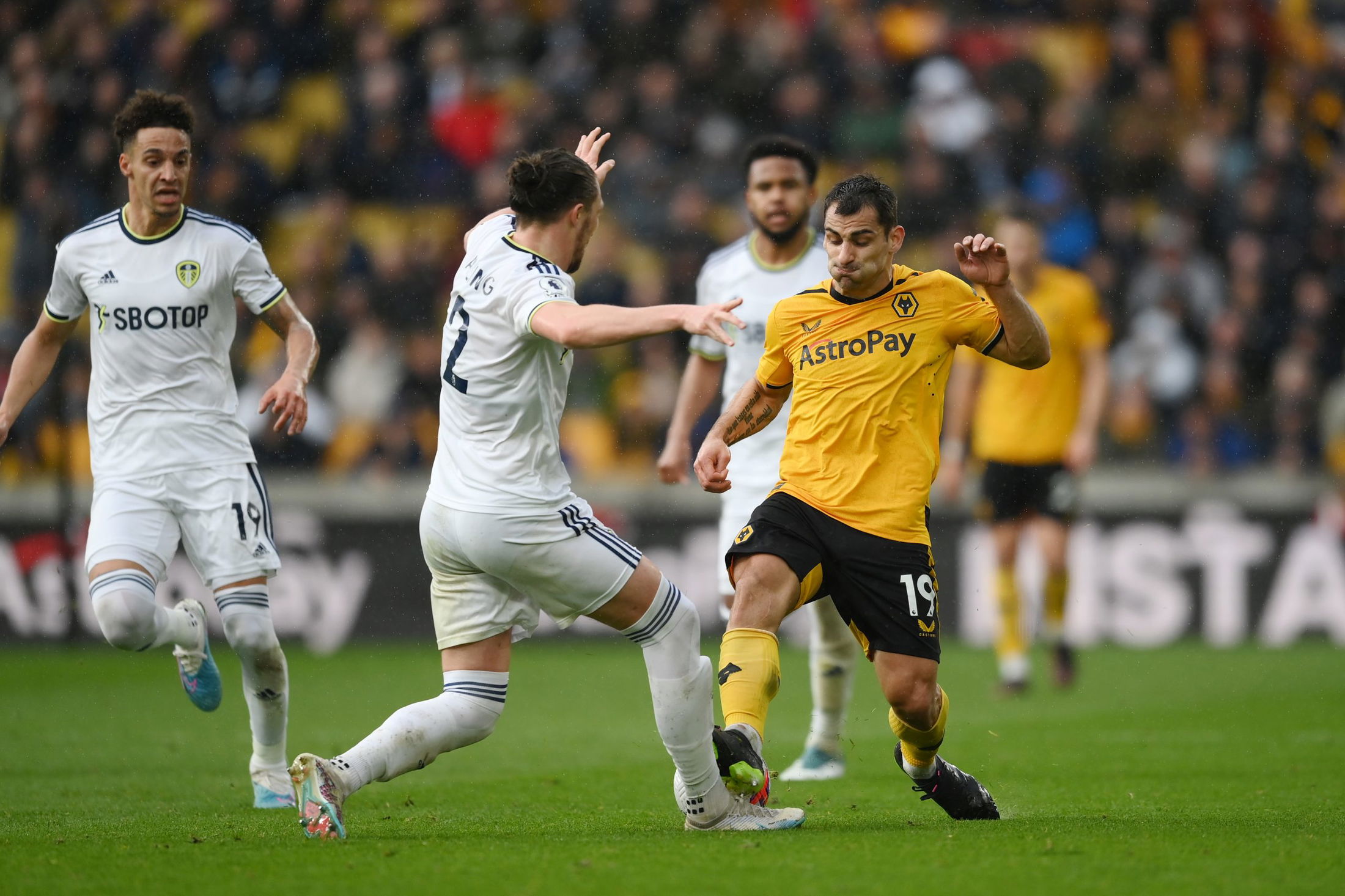 Quiz: Can you remember Leeds United's last 15 results v Wolves ahead of Molineux trip?