Longtime SUR manager Peter Madrigal, who has consistently appeared on Vanderpump Rules said he was shocked to learn that Tom Sandoval had a several month-long affair with Raquel Leviss.
Sandoval and (now) ex-girlfriend Ariana Madix were together for close to a decade. They bought a house and shared businesses together. One aspect of surprise was that Leviss was supposedly interested in Sandoval's close friend Tom Schwartz, who was newly divorced from Katie Maloney.
Madrigal also briefly dated Leviss shortly after she broke off her engagement to James Kennedy. He reflected on the current Vanderpump Rules season, adding how Leviss's comment about how he was her "starter pony" didn't sit well with him. But mainly his disappointment is with Sandoval who he used to consider to be a friend.
Peter thought he 'knew' Tom Sandoval so he's shocked
"I'm shocked with Sandoval. I thought I knew Sandoval, but I'm shocked by that. That's what I'm shocked about most," Madrigal said on the Behind the Velvet Rope with David Yontef podcast.
"As far as Raquel goes, I don't really know her," he added. "I know pretty much everybody from the show, but my experience with Raquel was more, she was James's girlfriend, and then she became his fiance. They got engaged and then she broke it off, and I didn't really know her apart from being James' girlfriend."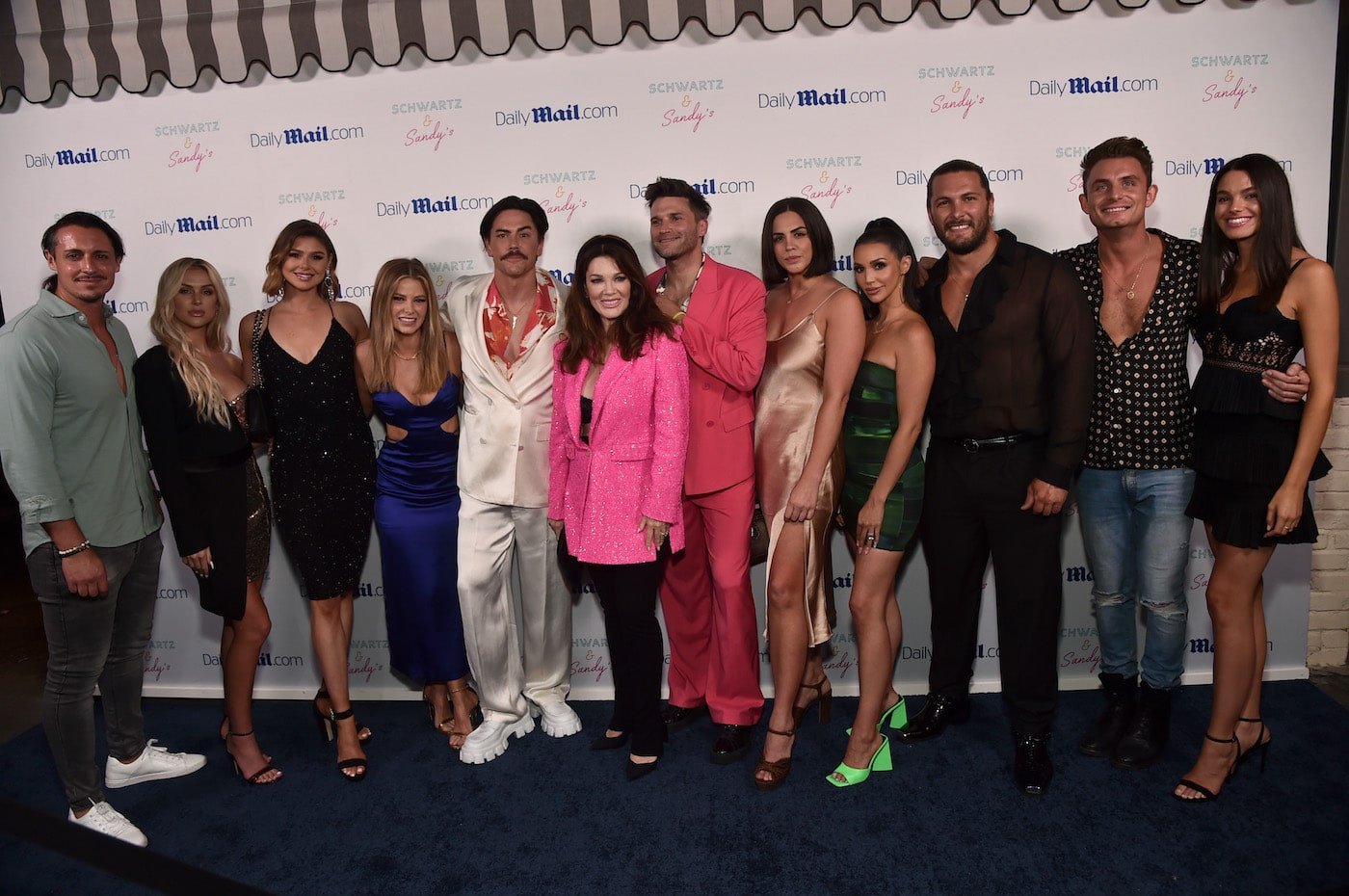 "So when we went on those dates, I still didn't really get to really know her you know what I mean? So that's why I'm shocked by Sandoval in this whole thing," Madrigal continued.
Madrigal reflected on the few dates he went on with Leviss and could tell something else was going on. "So I think in the back of my mind, there was something else going on, which is now confirmed pretty much."
"I mean, seven months, it's like … that it started seven, eight months ago. That's July," he concluded. "So yeah, she was already picking her next target, or Tom was already like, texting her or something. I don't know. But there was something going on already."
'Vanderpump Rules' Peter is 'most disappointed' with Tom Sandoval
Madrigal said he initially dismissed the rumored affair. But "I saw some things and I was all like, yeah, but Sandoval is loyal to Arianna. He would never do something like that. And it's just kind of a shocker," he said.
"Him and Ariana were living together, you know what I mean? How long does it take to be a common law marriage? That's why it was the most shocking to me. I've said previously, I've never cheated," he added.
Madrigal then reflected on the shade Leviss threw at him on Watch What Happens Live with Andy Cohen. She talked about her return to dating and referred to Madrigal as her starter pony.
"But I go back to that comment. The starter pony. I don't mind owning it now. That's mine at this point," he said. "I'm more upset with Sandoval than anything. But then again, of course, getting made fun of on tv, I don't tolerate that s***."
"It's like, who the hell are you to call me a starter pony? Like, OK all right, cool, awesome. Well, you're a home wrecker," he said about Leviss. "But, honestly, I'm very disappointed in Sandoval of all people. You know what I mean? That's the one I'm most disappointed with."
Will Peter film 'Vanderpump Rules' with Raquel Leviss?
While Madgrial isn't confident that Leviss will be fired. But he, along with other cast members won't film with her in the future. "No. I mean, if she's working [at SUR] it is a different story. I guess I'm gonna stay as professional as possible, but no interaction. I'm good. Thank you. No, that's where I'm at," he said.
If no one will film with Leviss, how can it work on the show? "Like all this stuff is just, it's too much. I could've taken it as a joke, you know what I mean?" he asked.
"I would've addressed it and taken it as a joke," he added. "But now because of everything else that's happened around that situation, you literally can't take it as a joke at this point. It's a little bit more than that."