Survivor is definitely a show with some serious staying power — it's currently in its 44th season. And while the $1 million prize money is a great incentive, being a participant can sometimes come with some odd side effects. In the case of former contestant Ozzy Lusth, that happened to be painful sex. 
Ozzy Lusth's little-known side effects to adjusting to real life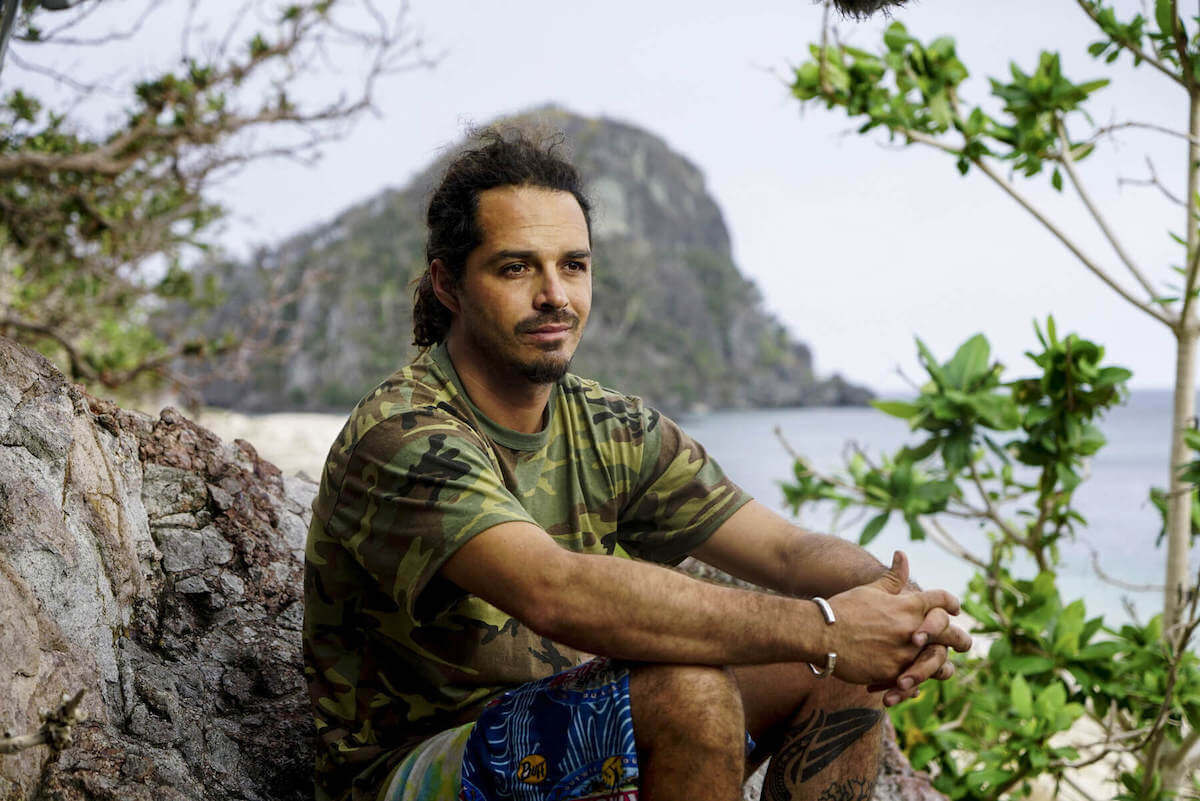 Lusth was on the island for 39 days, which is a long time to go without most basic necessities and traditional shelter. When he was interviewed by Entertainment Weekly in 2021 about his time on the show, he was asked what it was like coming back to "regular society" after his time in the wilderness.
Lusth admitted it was "super rough," saying "I had just spent 39 days living the ultimate adventure. I really felt like I had a chance to win, and I was so beat up from the day to day I was startled by my entrance back into 'civilization.' I had all these gnarly coral cuts that were on the edge of infection because they just couldn't heal since I was fishing every day."
Lusth noted that his bed seemed way too "comfortable and soft," and admitted that the softness was so alarming that he had to sleep on the floor the first week he was home. He also indulged in the "abundance of food" that lay before him.
That wasn't the only thing he indulged in. Lusth said he went into "bacchanalian beast mode… eating, drinking, fornicating." He added that his time on Survivor was the longest he'd ever gone without some sort of sexual activity. The first time he had sex with his girlfriend upon his return, he said, it was "painful and sensitive since things weren't used to all the friction." Ouch!  
What Lusth has done since his time on "Survivor"
Clearly, Lusth had no problem discussing sexuality during his 2021 interview, which ended up benefitting him later. In April 2022, he came out as bisexual, first in a tweet and then in numerous interviews, according to Out. Lusth's sexuality never came up on the show, although he was known for dating his Survivor: South Pacific co-star Amanda Kimmell, as well as having a two-year romance with Lindsay Lohan. 
His fans, many of which found him attractive, were overwhelmingly supportive when he came out as bisexual. And it seems as if Lusth has found a way to capitalize on that, too. Lusth is currently a content creator on OnlyFans, sharing adult photos with his subscribers.
Lusth was first introduced to reality TV when he was on Survivor: Cook Islands in 2006. He later came back for three more seasons: Survivor: Micronesia, Survivor: South Pacific, and Survivor: Game Changers. When asked during his Entertainment Weekly interview if he'd ever go on the show again, he answered: "Oh, you all know the answer to that… right… right?!"