"Don't start what you can't finish." In One Life, protagonist Nicky Winton (the younger version played by Johnny Flynn and an older version played by Anthony Hopkins) hears this advice before embarking on his most altruistic mission: saving Jewish children under precarious living conditions before the Nazis take over Prague near World War II. Although this task seemed impossible at the time, Winton didn't take "no" for an answer, and his decision resulted in over 669 children being redirected to foster care homes and protected by the British people before the war broke out. Based on a true story written by real-life Winton's daughter, Barbara Winton, it is a sensitive portrayal of a humanitarian hero who never saw himself that way.
Anthony Hopkins and Johnny Flynn Are Each Excellent as Nicholas Winton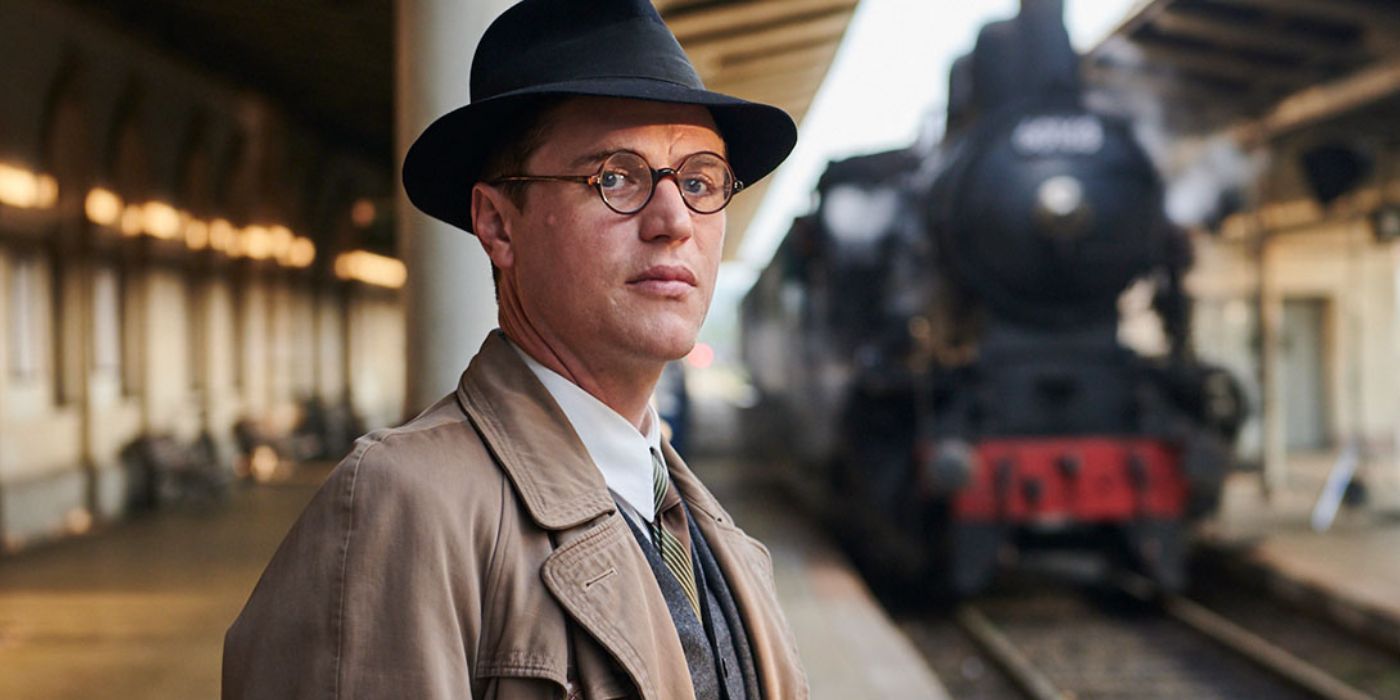 Nicholas Winton is the heart of this project directed by James Hawes, and the actors who portray the character on the big screen are likewise. One Life introduces Hopkins as the present-day version of Winton, a man who clings to the past and is constantly haunted by the children he didn't get to save instead of focusing on the lives he did. The two-time Academy Award winner embraces the quietness, vulnerability, and even cheeky aspects of Winton's personality as he tries to let go of all the boxes containing files from his time as a member of the British Committee for Refugees in Czechoslovakia. Winton manages to clear up his office space, but he still holds onto a scrapbook containing vital information about the children who were successfully able to flee Prague before it was too late. As he tries to find a new home for the scrapbook, ideally a place where it will serve an educational purpose instead of just accumulating dust in a library, Winton eventually uncovers what happened to a lot of the children who were impacted by his and his team's mission.
RELATED: TIFF 2023: The Movies We're Looking Forward to Most
As previously mentioned, Hopkins is excellent in his depiction of the humanitarian in his later years, but it is important to take note of Johnny Flynn's just as impeccable portrayal of the protagonist at a younger age. Although there is a clear physical resemblance between the two actors, their similar mannerisms and presence on-screen help viewers to grow accustomed to the time jumps from 1938 to 1988 throughout the film. In addition to their portrayal of the main character, the inclusion of props such as visas, family pictures, and set design that were authentic to the time frames depicted in the film helped to tell this story movingly. It is clear how the attention to detail from Hawes and the production team elevate this project, especially when it came to recreating the BBC "That's Life" segment with real-life people who were impacted by Winton's mission.
The camera moves also allow the film to help audiences distinguish the events from 1938 to 1988. During flashbacks to Winton's younger years, the scenes seemed to have been shot with handheld cameras, giving an inside glimpse into the chaos of getting children outside of Prague with the right documentation and making sure that they would have a home once landing in England. These scenes clash with those set in 1988 because the shots are often still, showing that Winton's life has settled down, and he is no longer in a rush to save people.
The Film's Ensemble Show That Winton Is Not the Only Savior in 'One Life'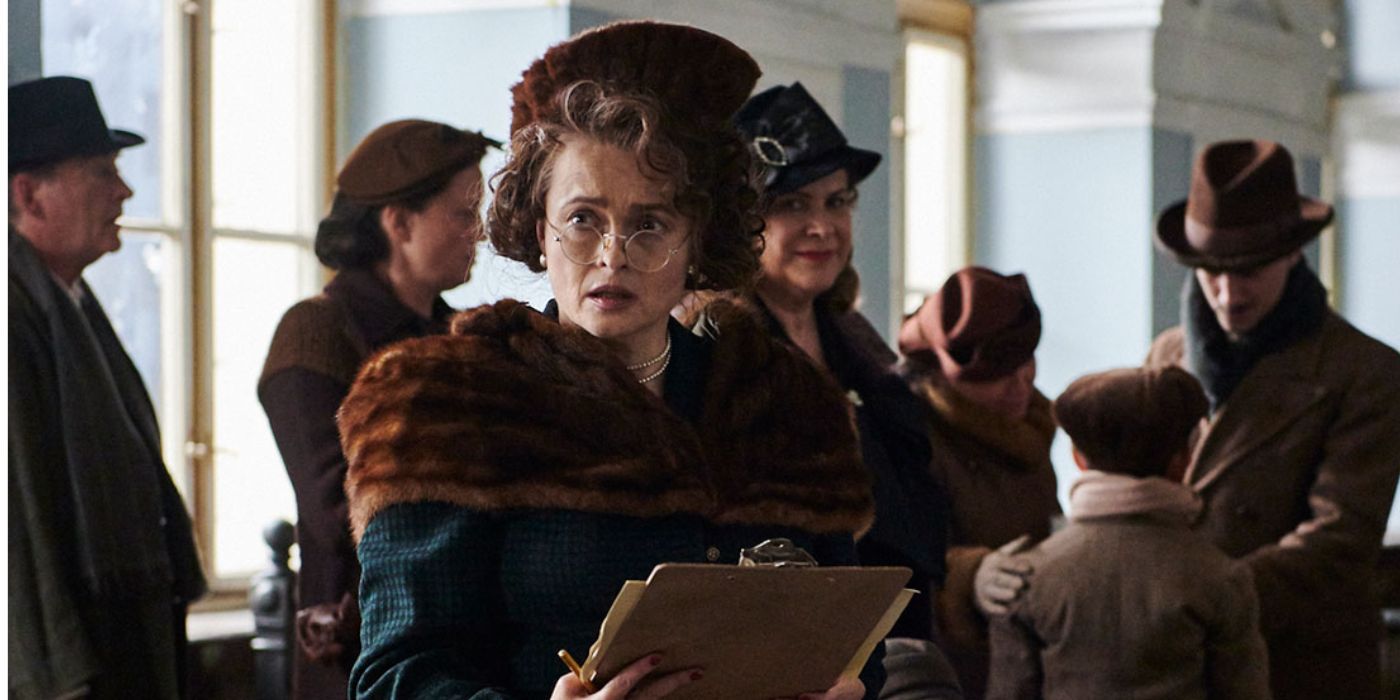 Although the film is centered on Winton's life story, honoring his accomplishments that were left unnoticed for many years, he isn't the only hero here. If it weren't for Winton's colleagues Trevor (Alex Sharp), Doreen Warriner (Romola Garai), and Betty Maxwell (Marthe Keller), the plan wouldn't have left the page. In addition to these pivotal members of the British Committee for Refugees in Czechoslovakia, Winton wouldn't have known how to begin to make his mission a reality without his mother's hands on deck. Babette Winton, phenomenally played by Helena Bonham Carter, is the one who contacts the authorities to find out what were the required documents to help the children flee Prague. She also supports him throughout the entire process of getting all the visas and foster families sorted out.
Winton later on gets help from his friend Martin Blake (Jonathan Pryce) when he tries to find a new home for his scrapbook. Although Hopkins and Pryce only have one scene to reunite after their work onscreen in The Two Popes, their interaction in the film is fundamental to Winton's journey to reconnect with some of the kids who were saved before the war. Given that One Life is based on a true story, it can be really easy for the script to be drama-infused and Oscar-bait, but this film coasts on its simplicity. Like Winton himself, the film doesn't brag about its qualities but displays them as they are. Director James Hawes doesn't have to do a lot to translate the story from page to screen. Having the right cast selection for each role (especially that of Winton) and being attentive to keeping props, set design and people involved in the project that have been directly affected by Winton is enough to make everything work here in a seeming way.
As a whole, One Life is a successful example of how to do a film that works best in keeping things simple and letting the details speak for themselves. Winton was an ordinary man, who chose to do something extraordinary for the good of humankind at a historically divisive moment. He and his team made sure to help children not to get something out of it, but to protect the vulnerable and have compassion for the less fortunate. The film has the power to bring its audience to tears because the story is powerful, and the thoughtful creative decisions do justice to it.
Grade: A-
The Big Picture
Anthony Hopkins and Johnny Flynn deliver excellent portrayals of Nicholas Winton at different stages of his life.
The film pays homage to Winton's colleagues and mother, highlighting their pivotal roles in the mission's success, while keeping the story grounded and simple, allowing the powerful details to speak for themselves.
The thoughtful creative decisions do justice to a story about the importance of protecting the vulnerable.
One Life had its World Premiere at the 2023 Toronto International Film Festival.