Loki Laufeyson, the Asgardian "God of Mischief" based on the Norse deity, is perhaps the most beloved anti-hero character in the Marvel Cinematic Universe. Loki initially made an appearance as a villain in the 2011 film Thor as the adoptive son of Odin and adopted brother of the superheroic God of Thunder. Despite being introduced as an enemy, Loki evolved into a beloved character whom fans couldn't help but adore. In 2021, Loki finally got a series focused entirely on his mischief, set right after the Battle of New York in the MCU, almost ten years after his initial debut. The first season of the Loki series amassed a huge following and the popularity of the series, which stars Tom Hiddleston as the title character, was more than reason enough to keep it going. The six-episode series ended on a cliffhanger that foreshadowed the upcoming season and formally introduced the idea of the Multiverse to Marvel fans, mixing fantasy, mythology, space, and time. The second season of Loki will be part of Phase Five of the MCU and is expected to be more creepy and terrifying than the last one. So here's everything you need to know about Loki Season 2.
Editor's Note: This article was last updated on September 19, 2023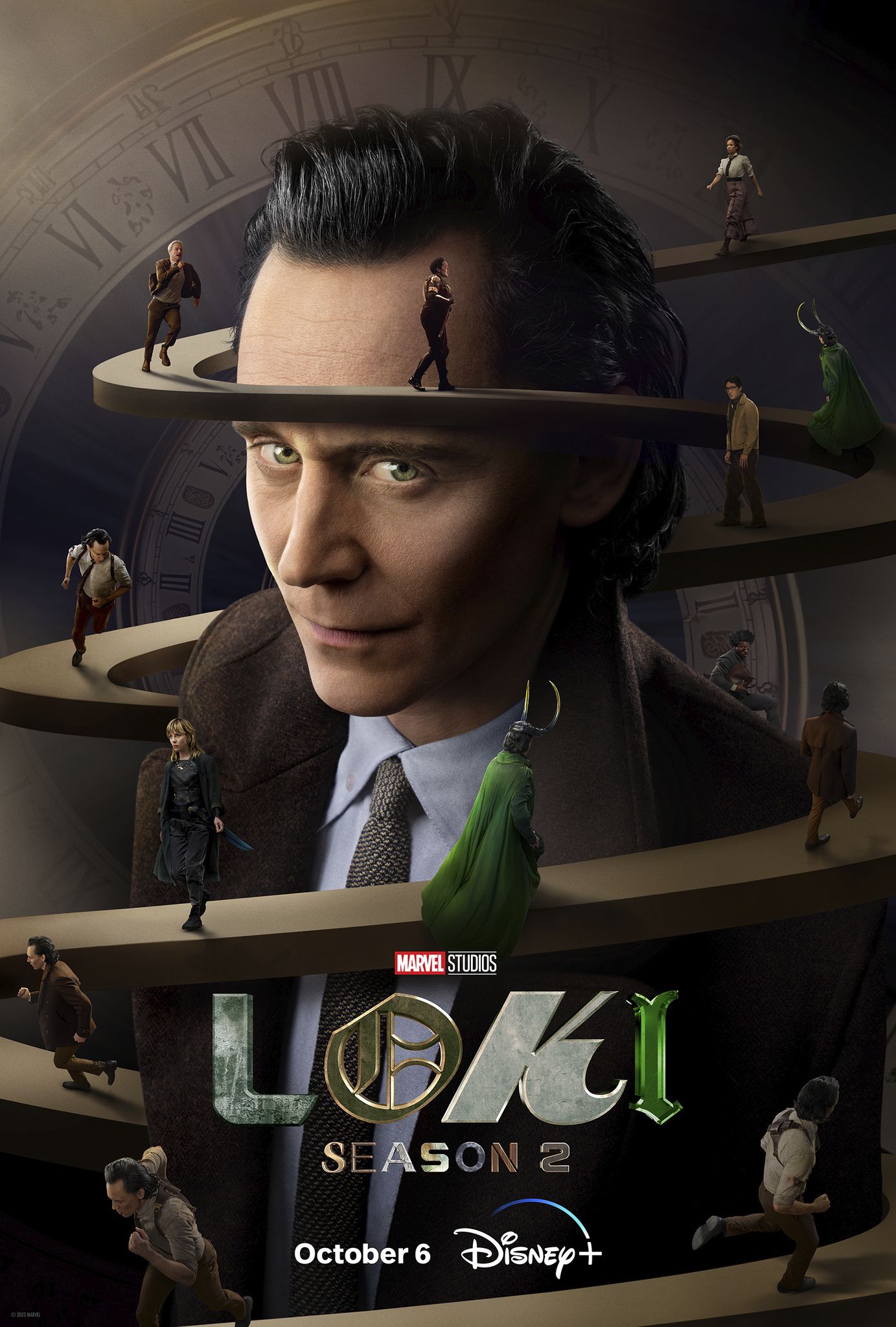 Loki
Release Date

June 9, 2021

Cast

Tom Hiddleston, Owen Wilson, Gugu Mbatha-Raw, Richard E. Grant

Main Genre

Superhero

Genres

Superhero

Rating

TV-14

Seasons

2

Studio

Disney+

Franchise

Marvel
When and Where Is Loki Season 2 Coming Out?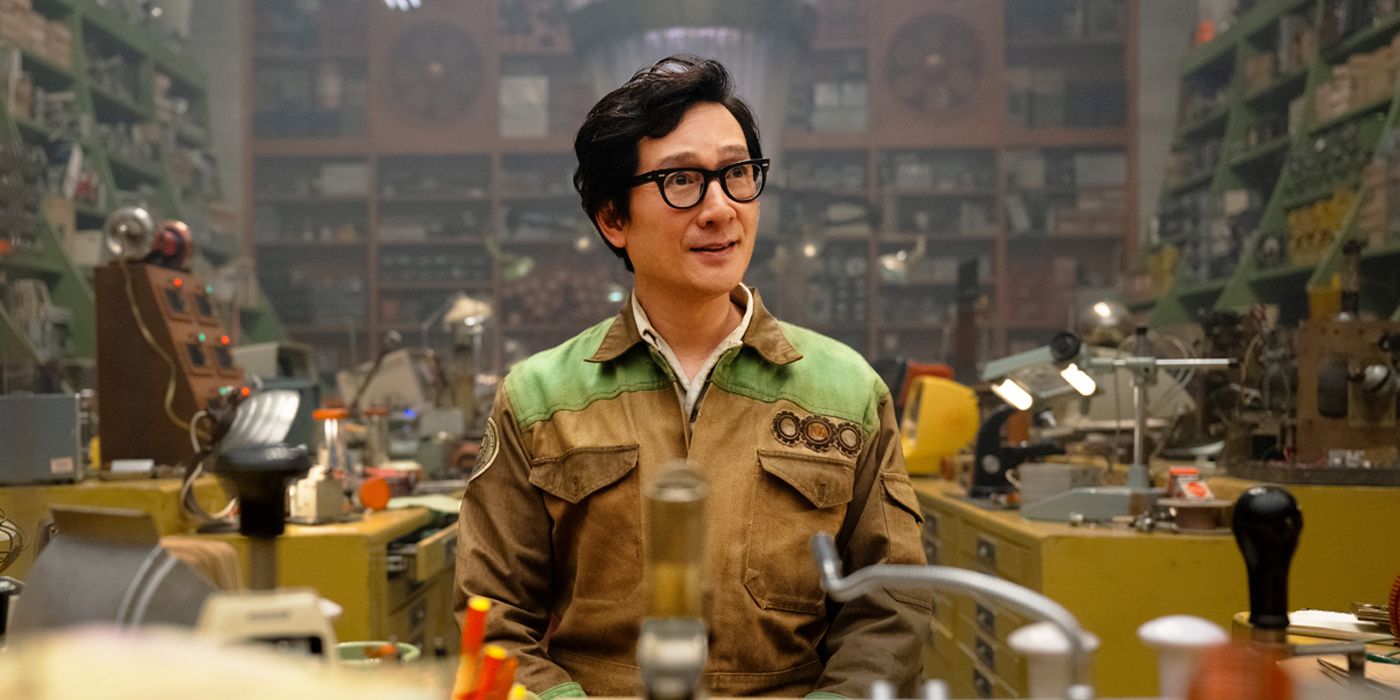 It has now been announced that Loki Season 2 will premiere on Disney+ on October 5 at 6 PM Pacific Time. Head writer of the first season, Michael Waldron, signed an overall contract with Disney in January 2021 that included his involvement in Loki's second season. A mid-credits sequence in the first season's finale, which was released in July 2021, announced the second season right after the first one ended. Loki Season 2 was expected to debut in the Summer of 2023, according to Kevin Feige, President of Marvel Studios, who made the announcement during San Diego Comic-Con 2022, though that plan has obviously changed.
The new season will be a part of the MCU's Phase Five, which began on February 17, 2023, with the release of Ant-Man and the Wasp: Quantumania. While you wait for Season 2 to arrive, you can watch the first season of Loki on Disney+.
Related:Miss Minutes Takes Over Iron Man's Donut Store in Viral 'Loki' Marketing Stunt
Watch the Trailers for Loki Season 2
Loki Season 2 was among the various shows discussed during Disney's D23 Expo from September 9 to September 11, 2022. Marvel shared a bit of information on the show with Kevin Feige, revealing that Loki is still trying to make sense of everything following the shocking Season 1 ending. Recently, Disney+ revealed a few seconds of footage from the season in their trailer for 2023, which you can see above.
We got our first trailer for Loki Season 2 on July 31. The series is set to deal with the ramifications of Season 1 and the post-credit scene from Ant-Man and the Wasp: Quantumania.
On August 14, we also got some new footage from Loki Season 2 from an unlikely source: McDonald's. The footage is included in an ad introducing McDonald's "As Featured In Meal". See the whole video in the player below or skip to the 43-second mark if you just want to see the Loki footage.
A 30-second spot was released on September 4, highlighting Loki time slipping throughout multiple different timelines and realities, both in the past and present, as well as teasing some of the new season's trippy visuals.
More recently, during the Walt Disney Studios Showcase at Destination D23, some footage from Season 2 Episode 1 was screened, which unfortunately hasn't been released to the public. The video reportedly picks up immediately after the cliffhanger ending of Season 1, with Loki arriving in a vastly different TVA from the one he remembers. Worse still, no one remembers him, which leads to the God of Mischief getting chased around the complex. Further mishaps ensue and Loki eventually runs into Casey, the nervous office worker from Season 1 with the drawer full of Infinity Stones. In a surprise twist, Loki glitches and finds himself in the same location, but with Casey now able to remember him. Suspecting some sort of time manipulation, Loki tells Casey to find Mobius before glitching out once again.
Who's In the Confirmed Cast of Loki Season 2?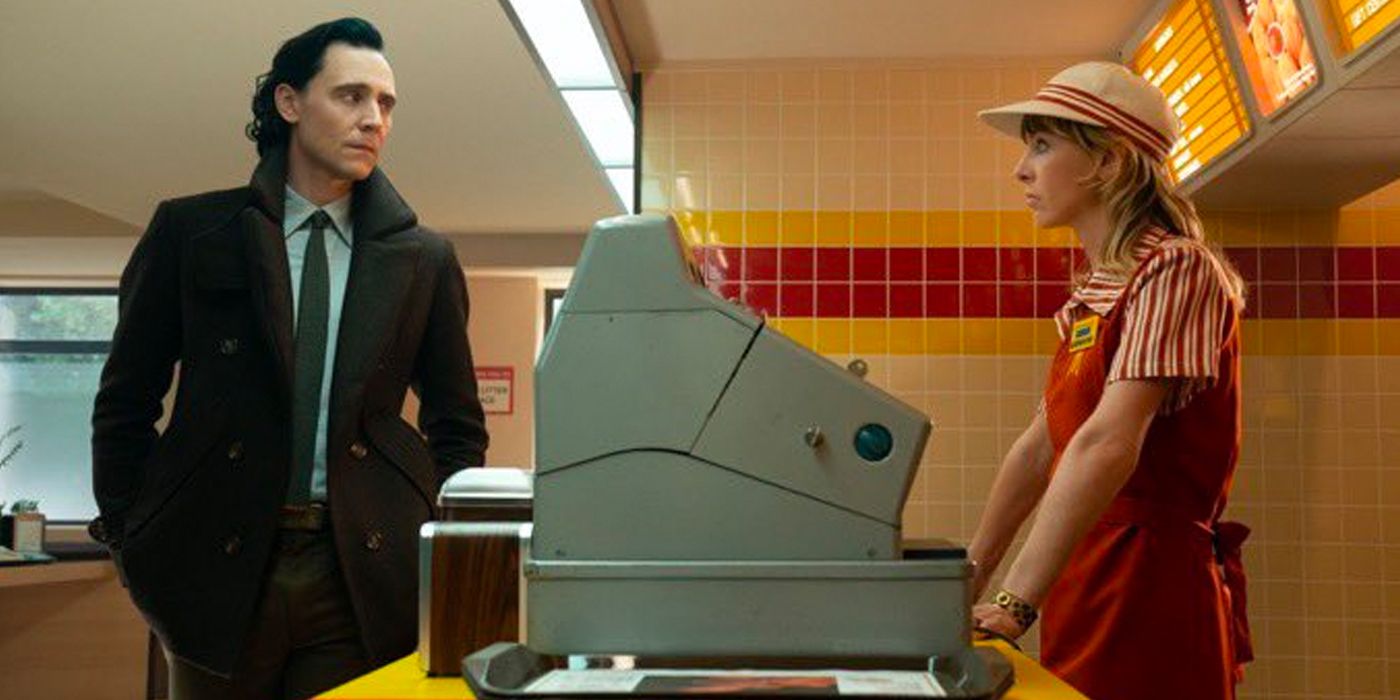 Eight MCU characters were confirmed to return for Loki season 2 in Marvel Studios' D23 footage and Feige announced in May 2022 that the "whole cast" of the first season would return. It follows that viewers will get to see more of Tom Hiddleston as Loki, Gugu Mbatha-Raw as Ravonna Renslayer, Tara Strong as Miss Minutes, Owen Wilson as Mobius M. Mobius, Sophia Di Martino as Sylvie, and Eugene Cordero as Casey/Hunter K-5E. Jonathan Majors could also appear as Kang the Conqueror, a variant of He Who Remains.
There are some new faces joining the MCU through Loki Season 2 as announced by the studio. Rafael Casal's unnamed "important role" in the season was officially announced in July. Ke Huy Quan's (Everything Everywhere All at Once) casting as a Time Variance Authority archivist, who is also seen in the teaser trailer, was confirmed in September. Kate Dickie (Game of Thrones) will also appear in an unspecified role in Season 2, speculated to be a villain. It is possible that other Marvel characters could feature in the series, or alternatively, their Variants could arrive to reinforce the Multiverse, given the crucial role Loki Season 2 plays in the establishment of the Marvel Multiverse.
Related:Ke Huy Quan Is a Genius Technician in New 'Loki' Season 2 Image
What Do We Know About the Plot of Loki Season 2?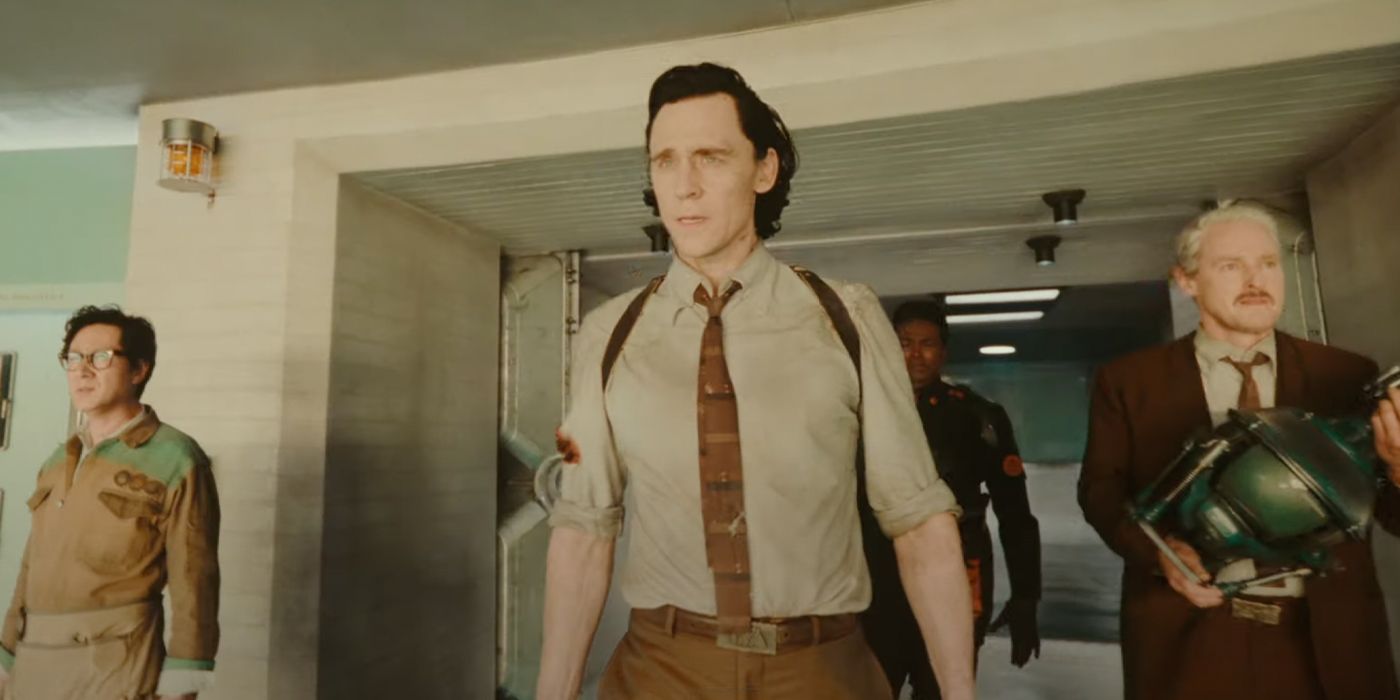 The Season 1 finale left a lot of room for interpretation in Season 2. When fans last saw He Who Remains, he offered two options to Loki and Sylvie: kill him and watch as his variants destroy the Sacred Timeline, or let the timeline continue under the control of the Time Variance Authority. He was slain by Sophia Di Martino's Sylvie in retaliation for all the suffering she faced in her life, and it appears that this caused the MCU timeline to splinter into the multiverse, with Mobius stating that "63 new branches" appeared almost immediately. Tom Hiddleston has previously teased that Season 2 would be centered on "the war for the soul of the TVA."
It was somewhat anticipated that the collapse of the Sacred Timeline would have significant effects. When Sylvie pushes Loki through the time door after killing He Who Remains, Loki arrives at a Time Variance Authority where no one recognizes him. The God of Mischief will have a difficult time assisting this alternate reality TVA in finding a solution. The fate of the TVA personnel, who were all pulled from their timelines and forced to forget their previous lives, was similarly left for Season 2 to uncover. Additionally, Owen Wilson has confirmed that Loki Season 2 will go deeper into Mobius' story, potentially revealing his pre-TVA life, saying:
I thought I would have a good time but I really enjoyed it. I've been lucky working on a million movies and always having a good time but on that one, I had a really great time and that continued on Season Two. Maybe even moreso because we were filming in London and being there at Pinewood but yeah, [his story] just goes deeper.
One of the big scenes that has stood out in the trailers, is seeing Sylvie working at a McDonald's restaurant. A recent article revealed that the fast food restaurant's role in the series is just another excuse for production placement, but instead wanted to give Sylvie a "happy place."
Executive producer on the series Kevin Wright also teased what else fans can expect from Sylvie's arc this season.
"This character had been on a decades-long, maybe centuries-long revenge mission, and the classic trope of those stories is that it's all-consuming and she's not thinking about what comes next. Now she has this moment of opportunity, where is she going to go?"
Who's Making Loki Season 2?
Loki Season 2 is produced by Marvel Studios, with Eric Martin serving as head writer. Justin Benson and Aaron Moorhead lead the directing team, having previously directed two episodes of another Marvel Studios series, Moon Knight (2022). Michael Waldron, the head writer for the first season, and Tom Hiddleston return as the executive producers. Isaac Bauman is the cinematographer for the series and Natalie Holt has returned from the first season as the composer. The list of executive producers for Loki Season 2 includes Victoria Alonso, Louis D'Esposito, Kevin Feige, Tom Hiddleston, and Michael Waldron.