Lizzo is garnering negative attention in 2023 due to a lawsuit filed by three of her former dancers. And all the press has fans wondering what's happening with Lizzo and her boyfriend, Myke Wright. The singer and the comedian seemed the perfect fit, but evidence suggests they broke up. Here's what Lizzo said about the alleged breakup, according to her spokesperson.
Are Lizzo and Myke Wright still together? Lizzo denies a breakup
Lizzo and her boyfriend, Myke Wright, knew each other long before they were officially spotted as a couple. They met when they co-hosted MTV's Wonderland in 2016. "In the past, we were friends," she said while speaking on The Howard Stern Show in 2022, according to Hello!. "[But] I was still very much in my 'I feel unlovable' place, and I still was very much not where I wanted to be career-wise."
They went public with their relationship in April 2022. "I've known him for over six years," Lizzo told Vanity Fair in October 2022. "He's everything. We're just in love. And that's it."
Lizzo continued to describe her ideal life with Wright. "He's the love of my life. We are life mates," she stated. " … We're like the mirror image of each other. We're connected. But that doesn't mean I was incomplete when I met him."
So, where do Lizzo and her boyfriend stand now? While the couple was seen together at the BRIT Awards in February 2023, as of August 2023, Lizzo deleted all her photos with Wright on social media, and the pair unfollowed each other. She hasn't added any additional photos of herself with Wright in September 2023 to Instagram. This caused fans to speculate on a breakup, especially after the allegations against Lizzo.
But Lizzo's spokesperson told the Daily Mail that she and Wright are still together and that there's "no truth" to the claims.
A source said the singer's 'relationship has suffered'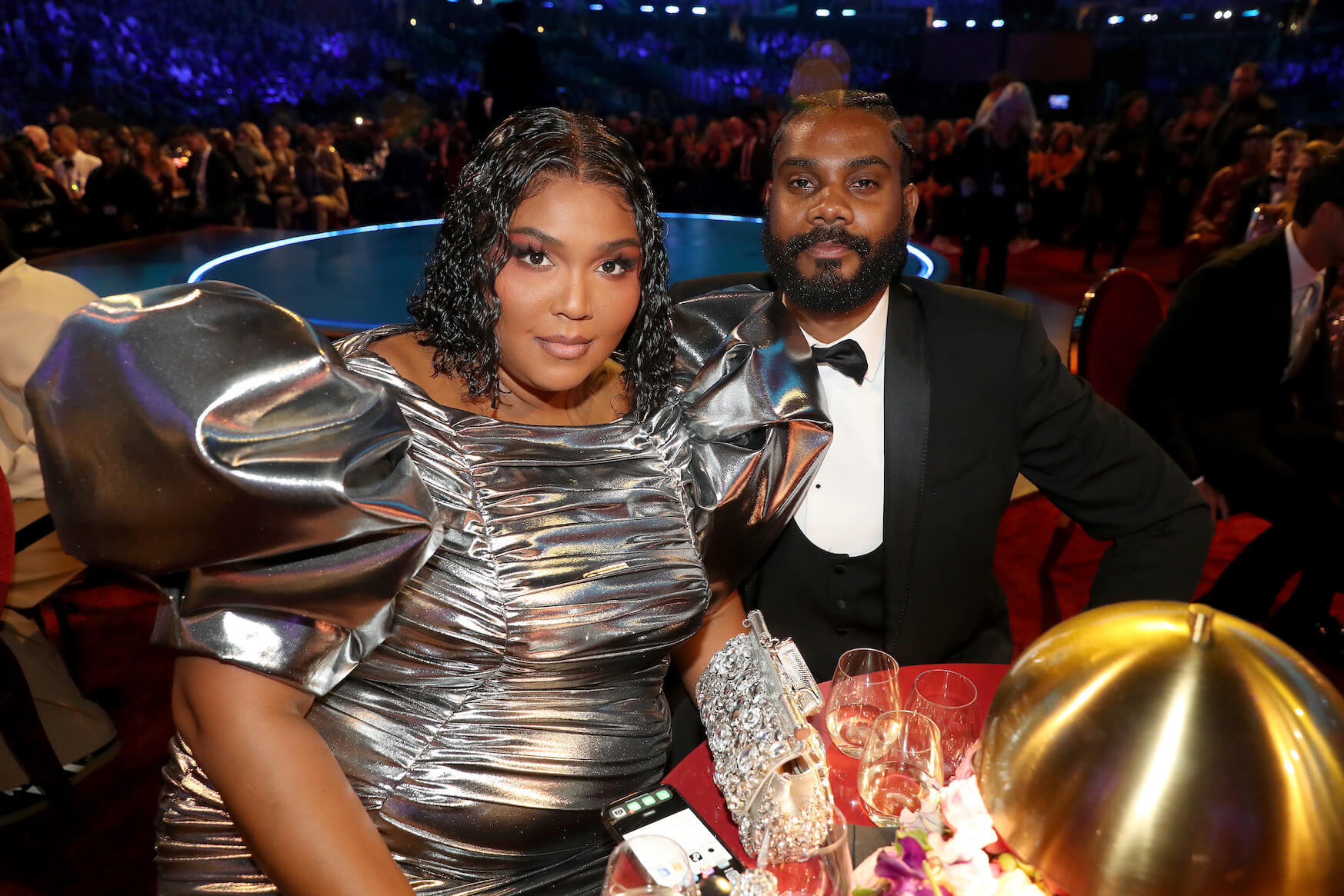 While Lizzo's spokesperson claims things are just fine with her boyfriend, Myke Wright, an additional source told The Sun that that's not the case.
"Lizzo has taken the past few weeks very hard, and her relationship has suffered," the source shared, referencing the 2023 lawsuit against Lizzo. "They had a big falling out earlier in the week, and she is really upset. Both of them have thought of themselves as soulmates, so it has been really hard on them. Those close to them are hoping they will make up."
Wright's ex-girlfriend, Brooklyn Elizabeth Brown, likely put additional strain on the relationship. Brown took to TikTok to slam Wright and Lizzo. "I was with him for 10 years," Brown shared on the social media platform. "I supported him through everything, and when he finally got a big break, he left me for Lizzo."
Lizzo told Howard Stern in 2022 that she's 'locked in' with her boyfriend
If Lizzo and her boyfriend, Myke Wright, broke up, fans hope they'll get back together. In 2022, Lizzo told Howard Stern that she and Wright were "locked in" to their romance.
"Just recently [Myke and I] were like: 'Oh, we're together, this is official,'" she said at the time, according to Hello!. "I'm very, like, traditional about certain things, like we need to have the talk. It needs to be like, discussed … but we're not playing any games with each other anymore. We're very much locked in."
For more on the entertainment world and exclusive interviews, subscribe to Showbiz Cheat Sheet's YouTube channel.