It may technically be winter, but, in Los Angeles, the season of the celebrity smoothie is still going strong. Erewhon, an upscale health food store that is good for celeb spottings, has quickly become known for partnering with famous faces to produce delicious yet pricey blended beverages. Hailey Bieber, Kourtney Kardashian, and, most recently, Bella Hadid, have all collaborated with the buzzy brand. But it's not so easy to secure a partnership with Erewhon, even to create a smoothie. In fact, Kris Jenner was rejected from creating her own smoothie before her daughter scored a partnership.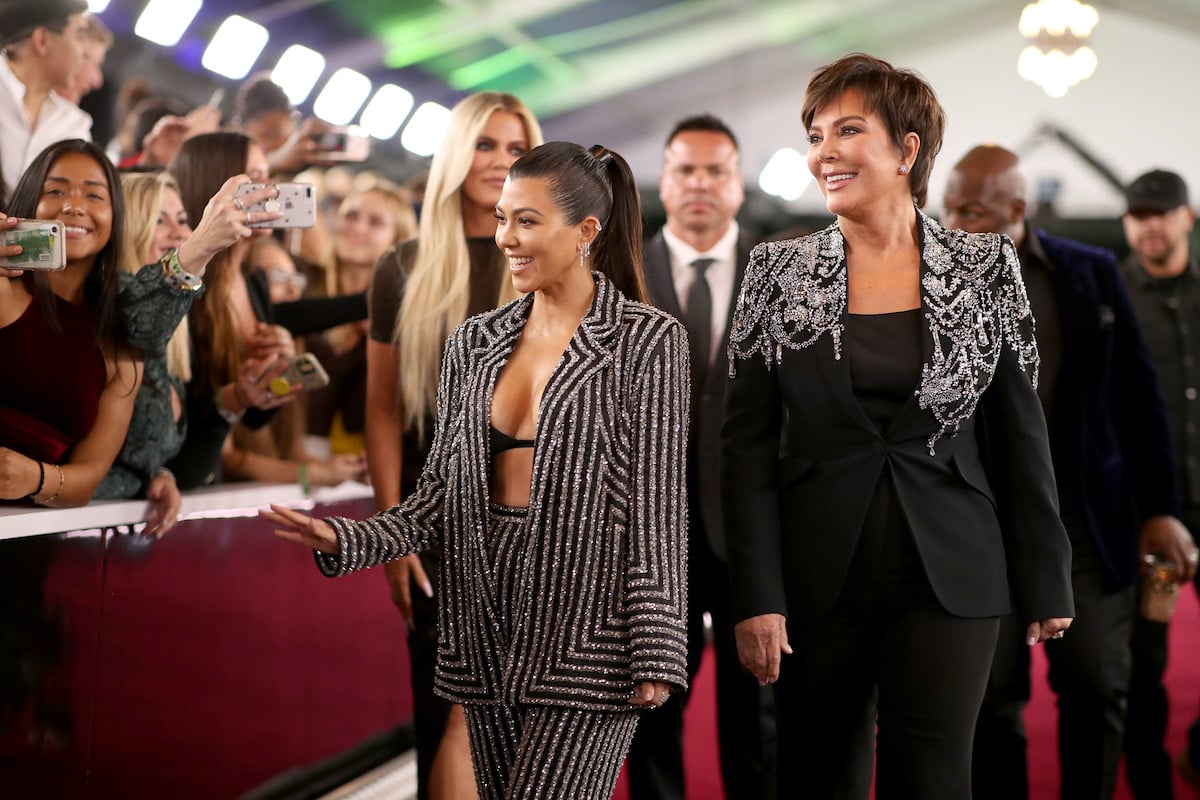 Erewhon reveals how they decide which celebrities to collaborate with
But if being famous isn't the main criterion for an Erewhon collaboration, what is needed in order for a celebrity to get their own smoothie? While speaking with Fashionista, Vito Antoci, Erewhon's executive vice president, laid out the company's standards. "Erewhon's intentions have always been to provide something that's good and healthy," Antoci shared. "And that's really it. You could be any race; you can be any gender; you could be a vegan; you could be a full-on meat-eating person, [but] you have to believe that health is good, and health and wellness is better. Then we try to do some background into that person — have they ever shopped at Erewhon?"
Erewhon rejected a Kris Jenner collaboration, but the momager finessed a smoothie for one of her daughters
If a celebrity isn't very familiar with Erewhon, then a collaboration won't manifest. Not even if they're Jenner, who boasts millions of followers. But, while Jenner may have been rejected, she used her momager skills to make her 10%. Following her conversation, Erewhon agreed to partner with her eldest daughter, Kourtney, to create a smoothie.
"Kris Jenner contacted me many months ago and said, 'I want to create a smoothie,' and I said to her team, 'We don't really see an alignment between Erewhon and Kris — find one of [her] daughters,'" Antoci revealed. "Kourtney and Travis [Barker] were shopping at Erewhon forever in Calabasas." The Poosh Potion was then born from that conversation."
What is in Kourtney Kardashian's Poosh Potion detox smoothie?
Considering Kourtney is known for being a vegan and has her own lifestyle brand, Poosh, that puts an emphasis on health and wellness, her partnership with Erewhon made a lot more sense. But just what is in the Poosh Potion Detox smoothie? The beverage boasts Harmless Harvest coconut water and coconut yogurt, Malk almond milk, Four Sigmatic sweet vanilla protein powder, blk. fulvic drops, NeoCell Hyaluronic Acid, Zuma Valley coconut cream, Schizandu Organics activated hardwood charcoal powder, organic maple syrup, organic cocoa powder, organic avocado, organic blueberries, and organic bananas.
How much does Kourtney's Erewhon smoothie cost, and is it still available?
Since Erewhon is known as a luxury market, it's no surprise that Kourtney's smoothie has a staggering price tag of $18. Still, that didn't stop people from rushing to buy the drink when it launched back in October of 2022. But is the limited drink still available? It seems to have been removed from the grocer's menu. But if fans are looking to sip like a celeb, there's still time to try Hadid's concoction.