Highlights
Jade Cargill has the potential to be a megastar in WWE due to her star presence and charisma. She was not fully utilized in AEW and had a limited ceiling there.
Cargill should make a big entrance in WWE and not start from the bottom. Triple H recognizes her potential and she should go straight to the main roster, as reports suggest.
Cargill should answer Becky Lynch's NXT Championship open challenge on Raw and defeat her in her first match. This would create a big moment and showcase Cargill's dominance from the start.
It was exciting, while not altogether surprising, news when it was reported that AEW's former dominant TBS Champion, Jade Cargill, was leaving Tony Khan's promotion for WWE. While she had spoken highly of Khan recently and negatively of WWE in the past, her run in AEW was disappointing. She may have been booked as an invincible force, but it was as an unchallenged midcard one. Jade Cargill has the look of a star. In WWE, she should be treated as one, and there's no better way to do that than to have her answer Becky Lynch's NXT Championship open challenge on Raw.
Jade Cargill Can Be A Megastar In WWE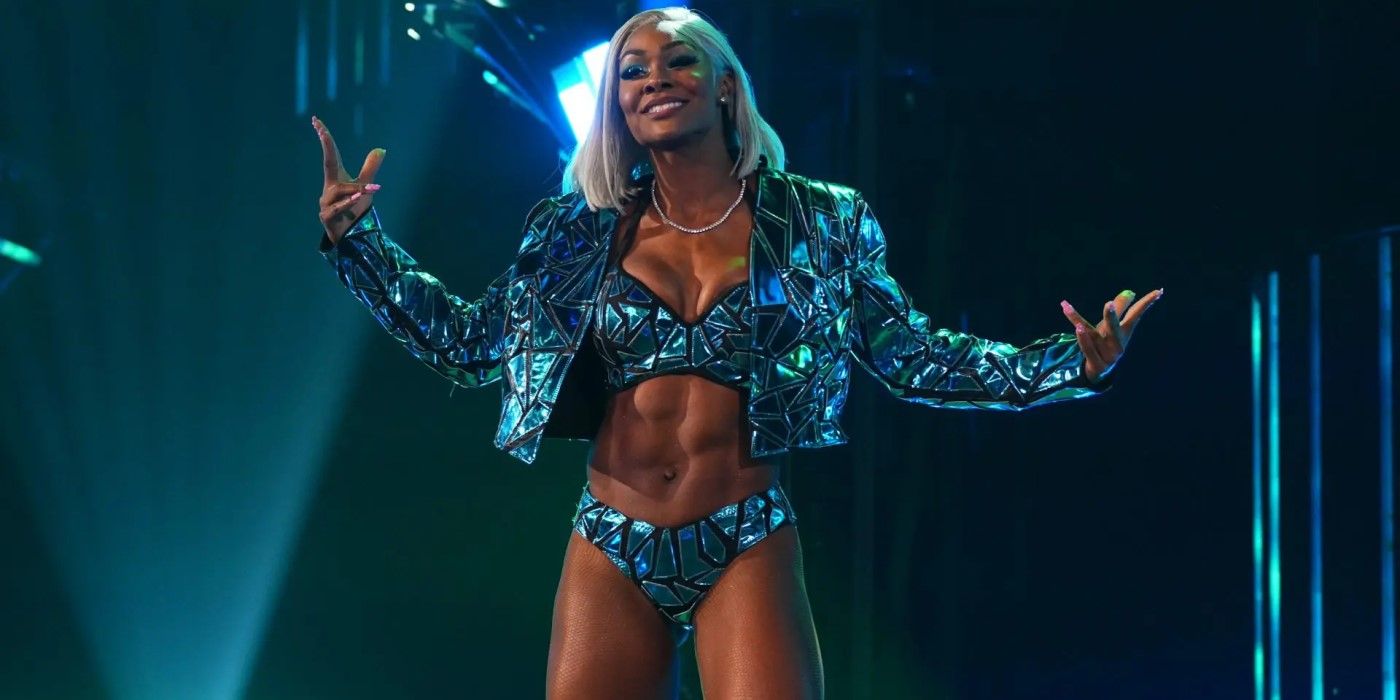 Jade Cargill looks like a star. She has a presence like few in wrestling possess. You can't teach that. You either have it or you don't. AEW didn't capitalize on that to the fullest extent. While Cargill was a star there, she was never the Women's Champion. She had a ceiling in AEW, but in WWE she won't. Reports have said that Cargill won't be going to NXT but straight to the main roster. Triple H knows what he has in Jade Cargill. She is a female wrestler that can be the epitome of a sports entertainer, a star that goes beyond wrestling to pull in viewers with their charisma.
If Jade Cargill is going to be a megastar in WWE, she needs a megastar entrance. She can't be put in some random tag team or work her way up from the bottom. There's no need to slowly introduce her to the WWE audience. Almost everyone will know who she is already. If Jade Cargill is going to be big, Triple H needs to go big straight out of the gate. There's no one bigger than Becky Lynch.
RELATED: Why Jade Cargill Is A Perfect Fit For WWE (& Why She Should Have Stayed With AEW)
Becky Lynch's NXT Championship Open Challenge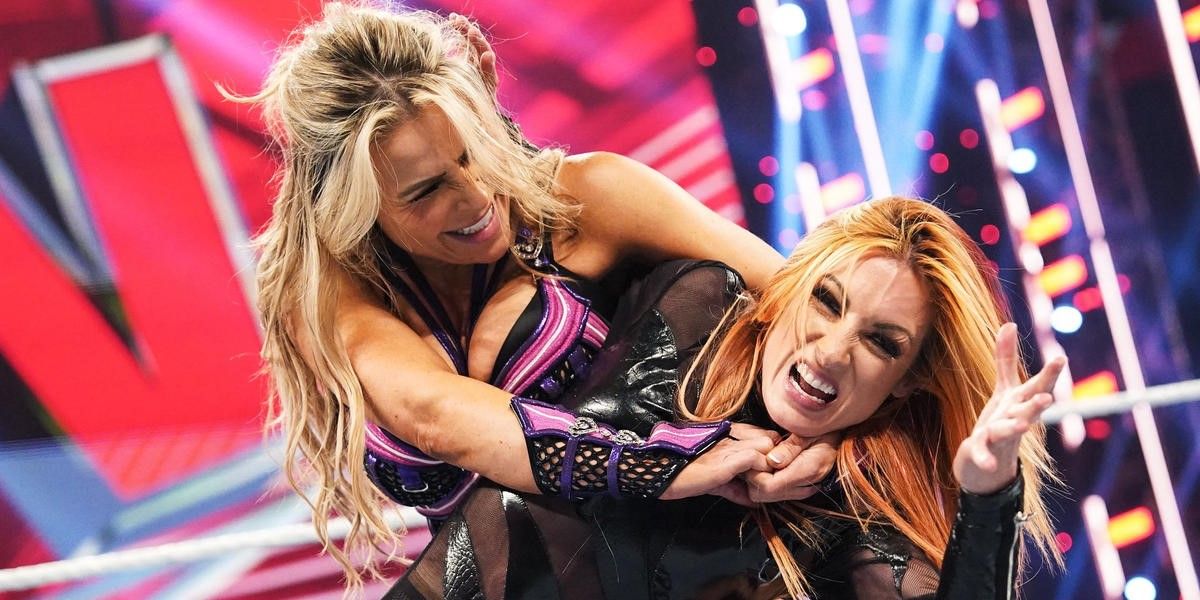 Recently, Becky Lynch went to NXT and challenged Tiffany Stratton for the NXT Women's Champion. Lynch won, making her a grand slam champion, in a stellar match. Most people haven't criticized the decision. Lynch's win over Stratton only made the latter an even bigger star, and Lynch will surely soon pay it forward by having an up-and-comer like Tiffany Stratton or someone else beat her.
On the September 18 Raw, Lynch came out with her NXT Championship and explained her goals with the title. "NXT quite literally represents the future of this business. It represents hope. It represents hunger. It represents passion. It represents progress. And I wanna test myself against the very best the future has to offer."
Becky Lynch then issued an open challenge, which was answered by Natalya. Lynch won their match and promised to be at NXT as well. These open challenges will continue, but there will come a day, after enough build, when it needs to be answered by a debuting Jade Cargill.
RELATED: Why This Was The Perfect Time For Becky Lynch To Win The NXT Championship
Jade Cargill Needs To Beat Becky Lynch In Her First Match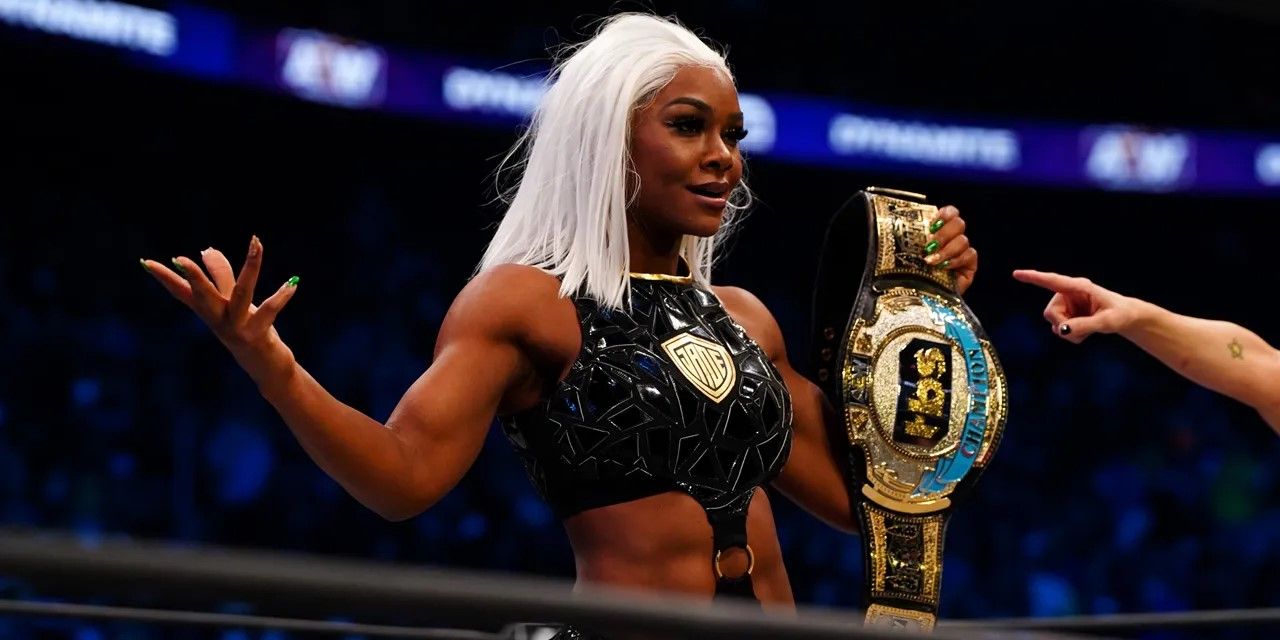 Becky Lynch's NXT Championship open challenge should be similar to John Cena's United States Championship open challenge from 2015. Then, Cena won week after week, sometimes against debuting NXT talent like Sami Zayn. Then the NXT Champion, Kevin Owens, debuted. He didn't want Cena's championship, he just wanted to beat him, and he shockingly did. It was the perfect way to introduce Kevin Owens to the main roster. The same thing should be done with Jade Cargill.
Becky Lynch's open challenge needs to continue for the next month or more, with Lynch beating both Raw and NXT stars. As the build grows week after week, with the audience wondering who will be the one to defeat her, the questions about Jade Cargill can build too. She doesn't even have to be there for the tension to grow. Then one night on Raw, the lights go out and unfamiliar new music hits. Suddenly the name "JADE" appears on the titantron and there stands Jade Cargill. The crowd would go nuts.
WWE can create a few great moments here. First, just let Jade come down and talk. She has a great heel persona and can get herself over with her words alone. Then have her challenge Lynch right then and there. Jade shouldn't just face Lynch though, but beat her. Becky is the ideal wrestler for this, not only because she is the best in the world, but because she can carry a still somewhat green Cargill and make her look like a million bucks. Sometimes it's best to introduce a wrestler and let them work their way up. For Jade Cargill, the best way to showcase her is to have her dominate from the start. She's been sitting on the runway for years. It's time to let her take off.