Among the celebrity mourners who attended Lisa Marie Presley's celebration of life memorial was royal family member Sarah Ferguson, the Duchess of York. The ex-wife of Prince Andrew spoke about her surprising friendship with the late entertainer in a short speech. Sarah called Lisa Marie "sissy" and quoted Queen Elizabeth during the Graceland ceremony as she remembered her good friend's life and influence.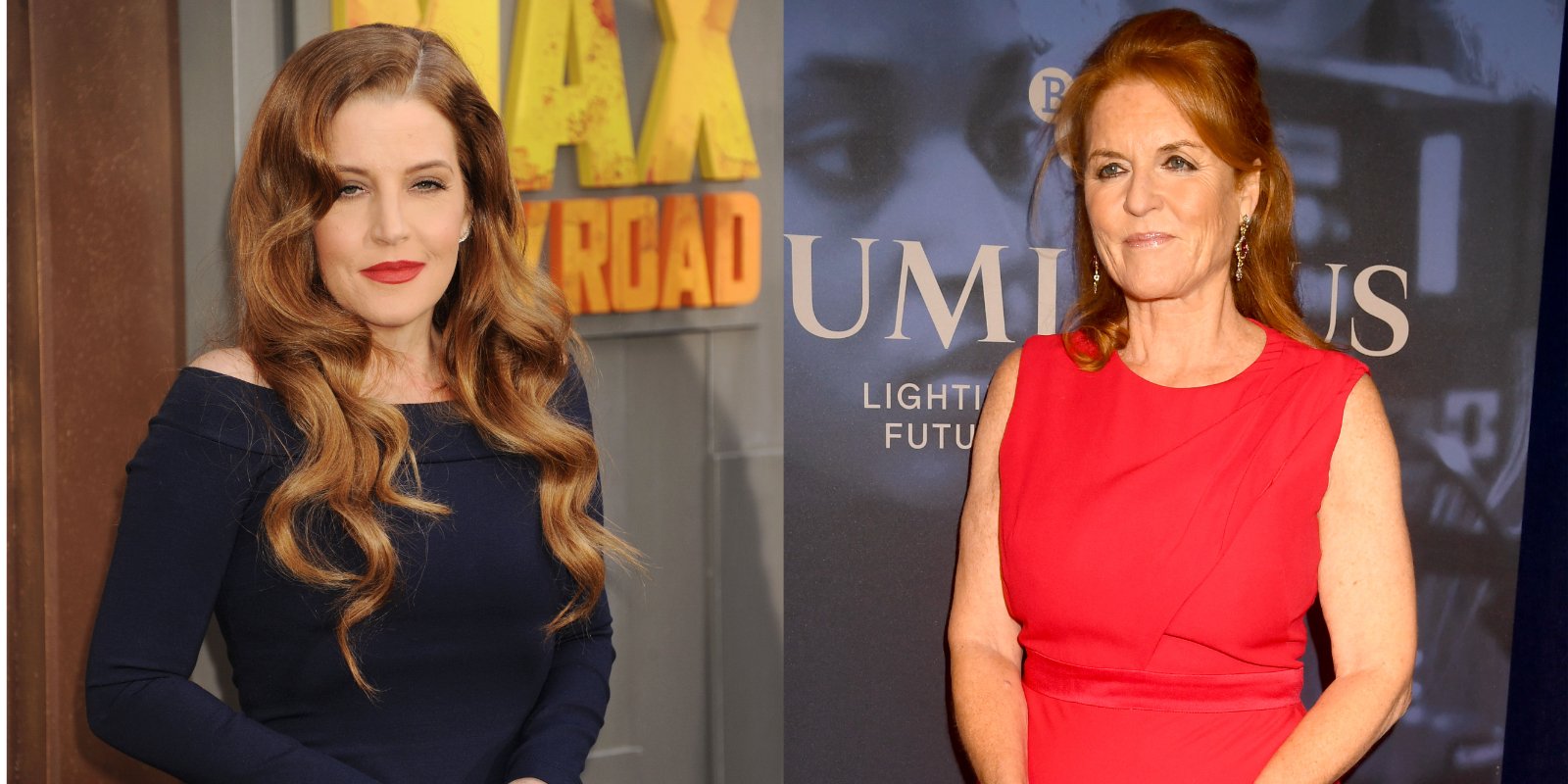 Sarah Ferguson and Lisa Marie Presley's friendship began in the United Kingdom
Page Six reported the women first met when Lisa Marie lived in Sussex, England, with her fourth husband, Michael Lockwood, in 2010. The women socialized with Sir Bob Geldof, his wife, Jeanne Marine, and legendary guitarist Jeff Beck and his wife, Sandra.
The outlet reported their friendship continued when Lisa Marie moved back to the United States. Elvis Presley's daughter supported Sarah when she offered access to her ex-husband, Prince Andrew, to an undercover journalist posing as a businessman for $500,000 pounds in 2010, reported ABC News.
They remained close, texting and calling as close friends do, lending support when they could, and cheering one another on during happy life events. Sarah told Page Six, "She was so proud of them. She used to write to me saying, 'Yeah, I'm really gushing at how wonderful my children are right now.'"
Sarah Ferguson quotes her late mother-in-law Queen Elizabeth during a memorial speech for Lisa Marie Presley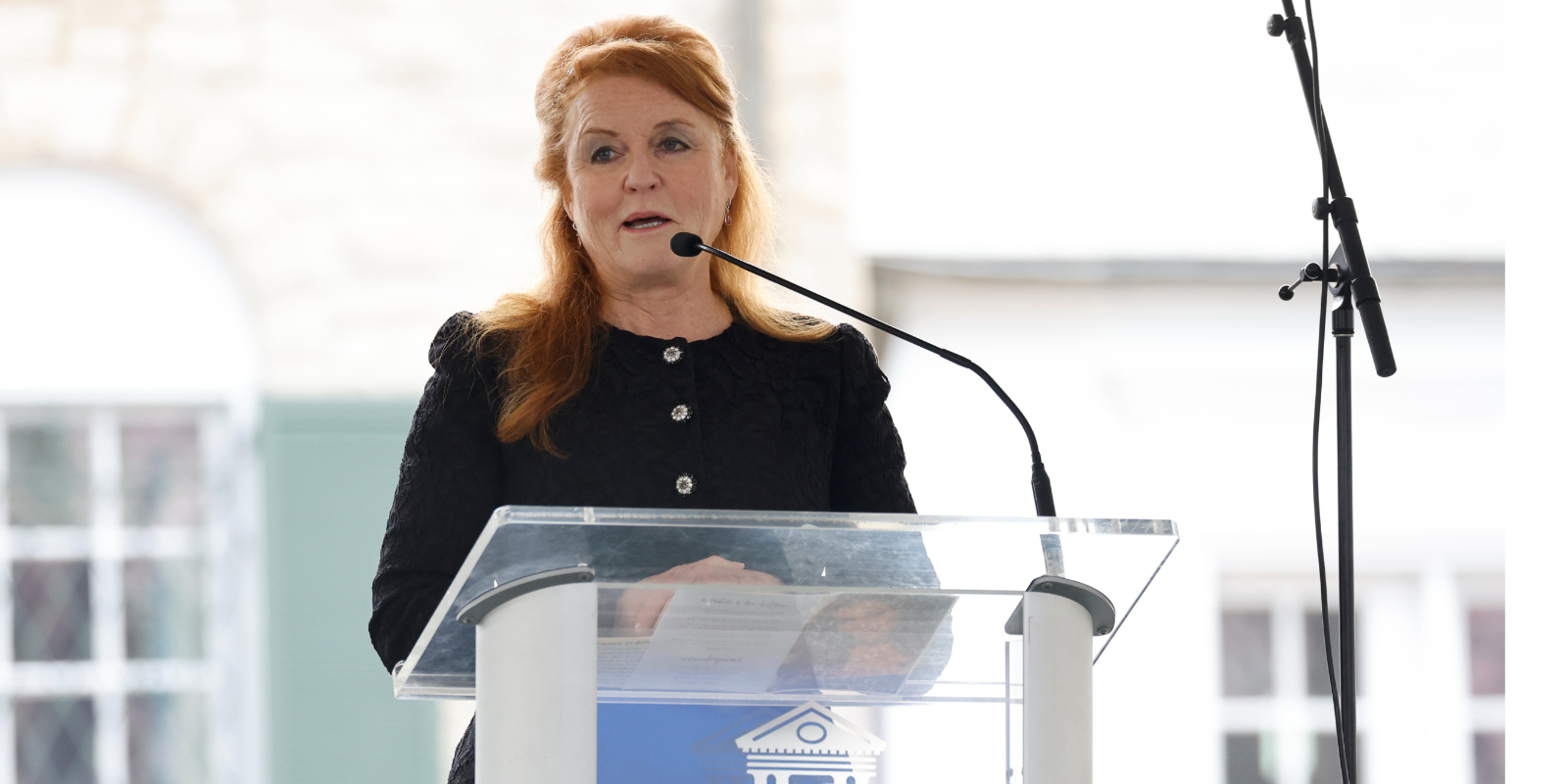 The Duchess of York spoke at the memorial, held at Lisa Marie's final resting place at Graceland in Memphis, TN. Alanis Morisette, Axl Rose, and Billy Corgan were among the tribute's celebrity performers.
"I stand here with great honor because we called each other 'sissy,'" Sarah said, as reported by Fox News. "Sissy, this is for you with affection," she said. "My late mother-in-law [Queen Elizabeth II] used to say that nothing [that] can be said can begin to take away the anguish and the pain of these moments because grief is the price we pay for love. And how right she was."
"We look at Priscilla [Presley] as a mother to Lisa Marie. We look at Lisa Marie and say, 'You lost a son,'" Ferguson continued. "Mothers losing children; there are no words for it. So, today we talk about action."
"Action is the way we can go forward. We can light the flame. So for Riley, Harper and Finley, and the entire family, we march forward in support of you. All of us are with you. If you just put out your hand, we will be there. I will be there."
Ferguson concluded her speech by reading a poem by George Frost, the son of British TV journalist David Frost.
The Duchess of York posted a tribute to Elvis Presley's only daughter on Instagram
Sarah took to her Instagram account to share a post regarding the death of her longtime friend on Jan. 13. The author of close to 30 books expressed her loss at Lisa's passing.
"I say hello to you every day, and I love you, my sissy. And I will continue to say hello to you every day. You were my sissy, an amazing mother to Ben, Riley, Harper, and Finley, and a superbly loving daughter to Priscilla," Sarah wrote in her social media caption.
"You have been my devoted friend for many years, and I am here for your family to support and love them. I am deeply saddened, my sissy. You are in my heart."