Actor Bruce Willis is best known for starring in the Die Hard movie franchise. He played the character John McClane from 1988 until 2013. How much was Willis paid for Die Hard? Here's what we know.
Bruce Willis' movie and TV career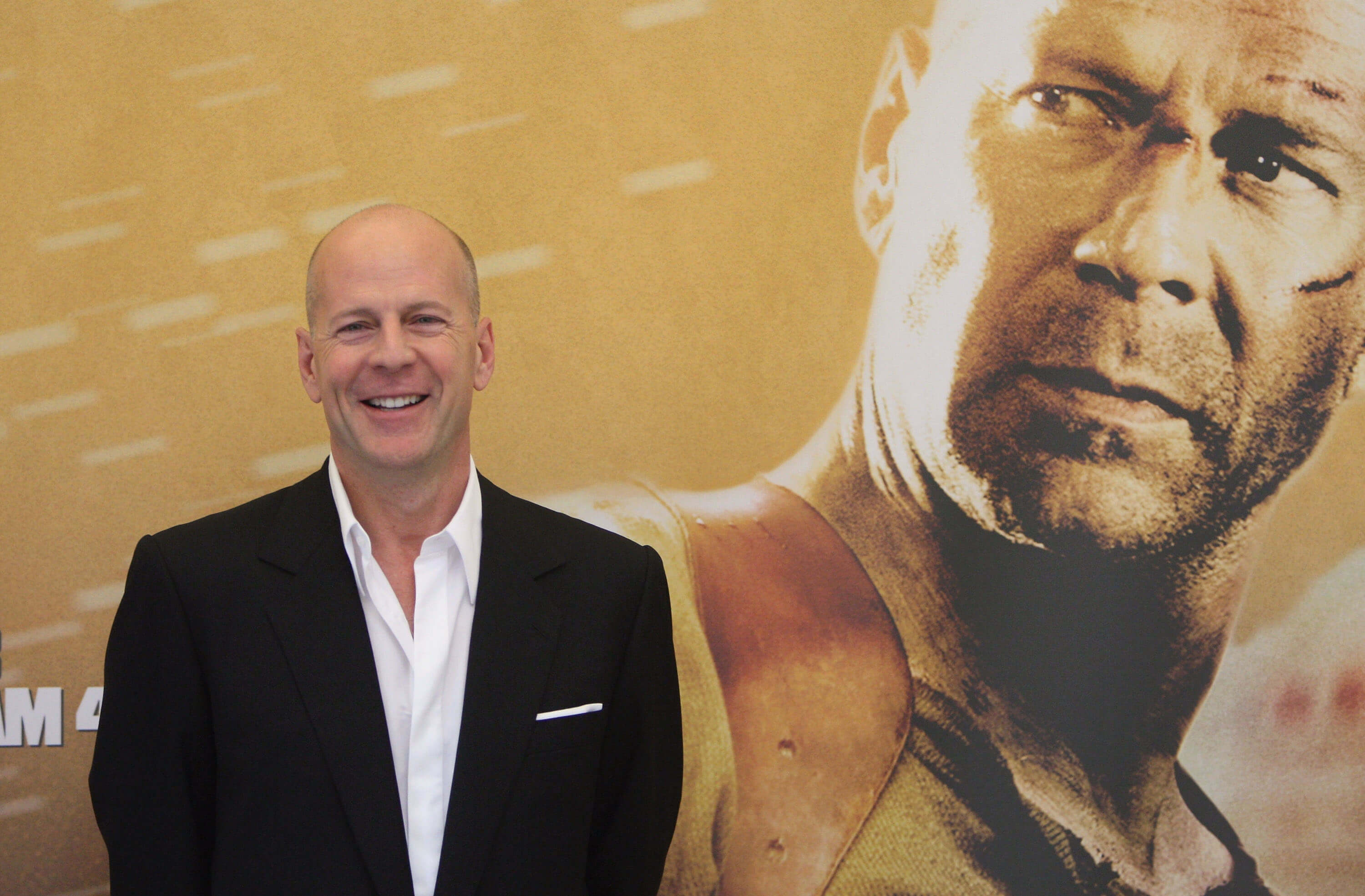 One of Willis' early acting roles was in a 1984 episode of Miami Vice titled "No Exit." He played the character Tony Amato. The following year, Willis starred in Moonlighting alongside Cybill Shepherd. Willis remained on the series for 66 episodes until it ended in 1989.
In 1987, Willis secured his first major film role. He played the character Walter Davis in Blind Date alongside Kim Basinger. Willis established himself as an action movie star the following year when he played John McClane in Die Hard.
In 1989, Willis voiced Mikey in Look Who's Talking and the 1990 sequel Look Who's Talking Too. Some of Willis' other acting appearances include roles in Armageddon, The Bonfire of the Vanities, The Expendables, Glass, and Red.
During a 1988 interview with Oprah Winfrey, Willis said sudden fame was "frightening" for him. He didn't know how to handle his new life.
"It's very frightening," says Willis. "And being the kind of tough guy that I am, or like to think that I am, you never want to let anyone know you're afraid. You never want to tell anyone that you're afraid of what is happening in your life. It was scary for me."
How much was Bruce Willis paid for 'Die Hard'?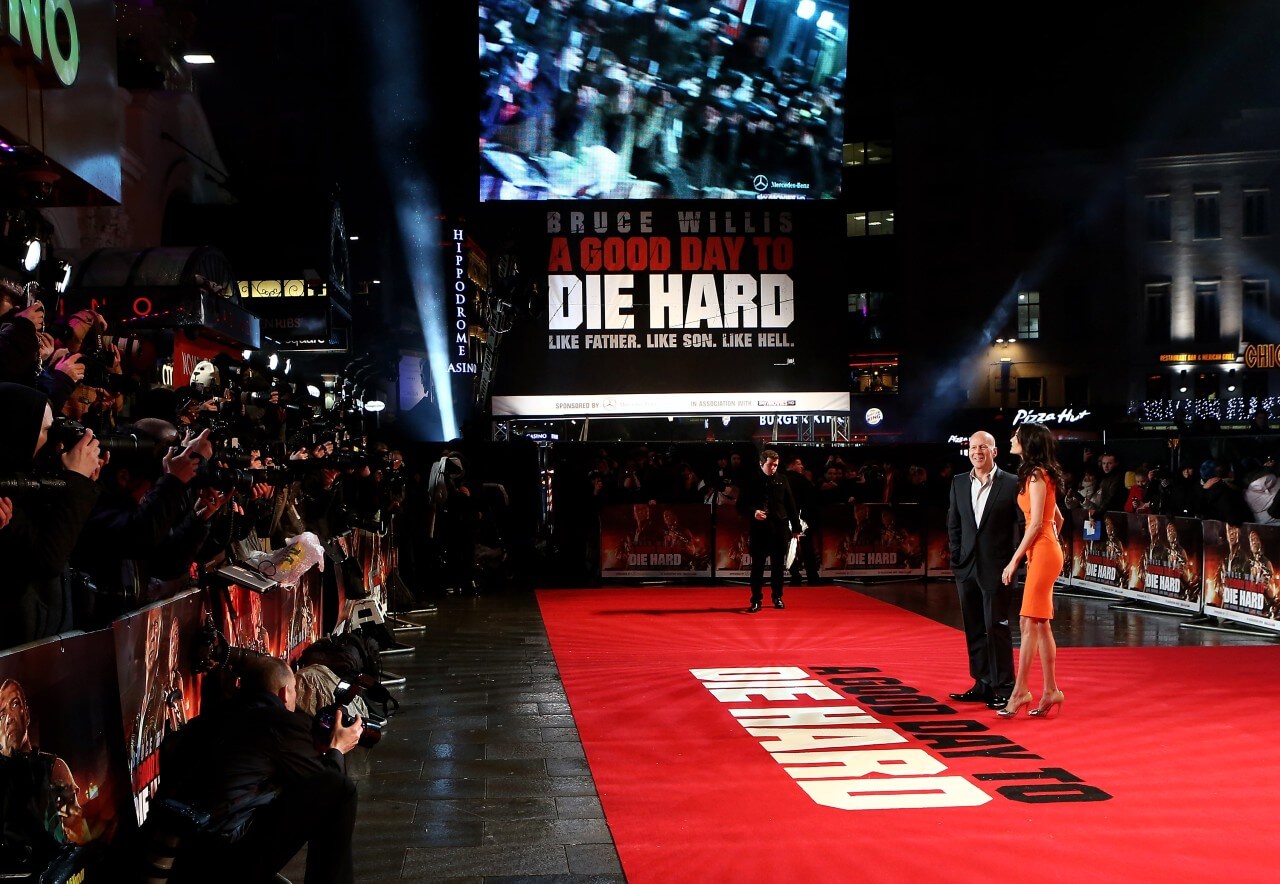 Willis was reportedly paid $5 million for Die Hard. At the time, a salary like this was unheard of. The late Alan Ladd Jr., former chairman of Metro-Goldwyn-Mayer Pictures, told the Chicago Tribune that Willis' high salary would throw the entertainment business "out of whack."
Ladd told the publication he was "stunned" when he heard how much Willis would be paid. According to him, other actors would start requesting higher salaries.
"We haven't gone after a big star in the last month," Ladd said. "But if we try to make a deal with Tom Selleck, for example, after Three Men and a Baby, is he going to say, 'I've just been in a big, successful picture, so I want $6 million'?"
Bruce Willis' highest-grossing films
As of this writing, Willis' highest-grossing film is The Sixth Sense. The 1999 film had worldwide box office earnings of $673 million. This includes $294 million at the domestic box office and $379 million internationally.
His other high-grossing films include Armageddon, with $555 million in worldwide box office earnings; Live Free or Die Hard, with $382 million in worldwide box office earnings; and G.I. Joe Retaliation, with $376 million in worldwide box office earnings.
Bruce Willis' net worth
As of this writing, Willis has an estimated net worth of $250 million, according to Celebrity Net Worth. He has built his impressive wealth with paydays from movies such as Last Man Standing ($16.5 million), Live Free or Die Hard ($25 million), and Unbreakable ($20 million).
Follow Sheiresa Ngo on Twitter.