For millions of music aficionados, Marvin Gaye represents the best of soul. The iconic artist contributed to the development of the sound of Motown, releasing hits such as "I Heard It Through the Grapevine" and "Ain't That Peculiar." While Gaye is best known to his fans for his songs, behind the scenes, he was a savvy businessman. Perhaps most notably, Gaye once worked with his agent to help launch one of the world's most beloved cookie brands.
Marvin Gaye is best known as a singer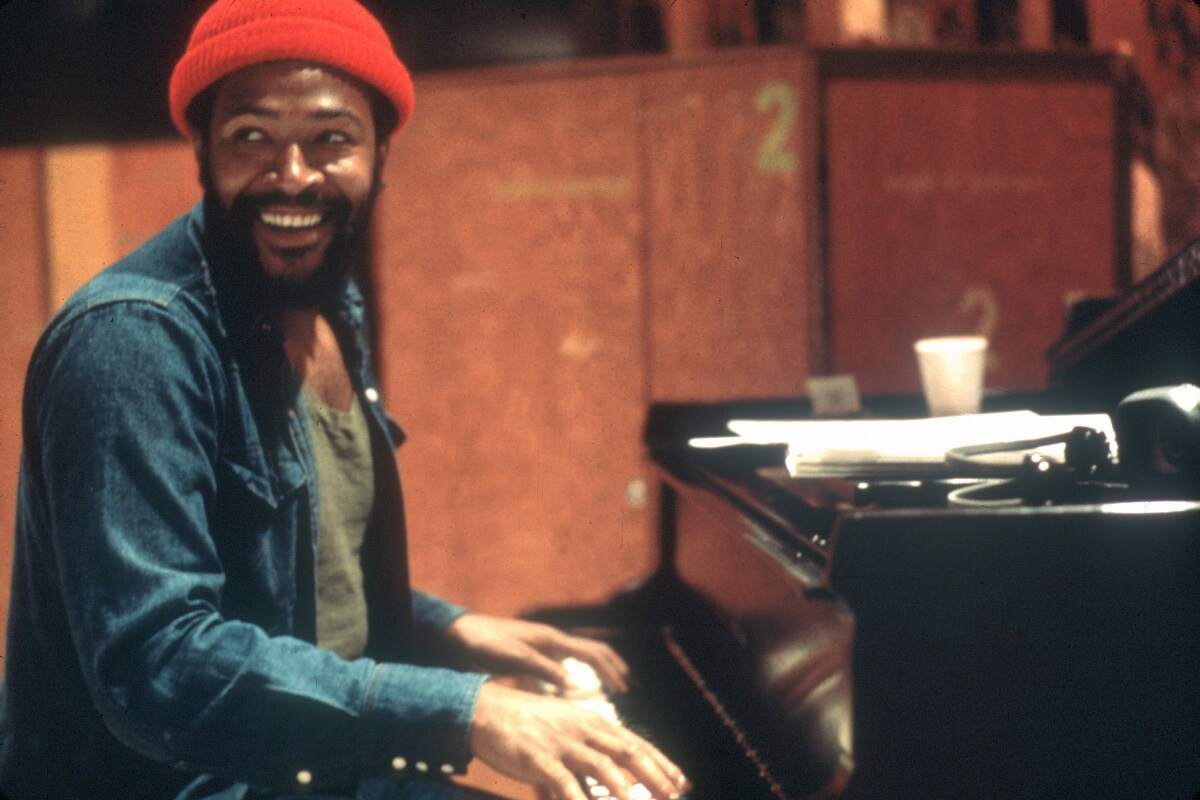 Born in 1939, Gaye had a true rags-to-riches story. He was raised in poor surroundings, but his love for singing helped carry him through some dark days. According to Biography, he mastered playing the piano and the drums at a young age. And his singing in the church choir helped him to make a name for himself in his local community.
After catching the attention of Motown icon Berry Gordy, Gaye started recording songs as a jazz musician. While he initially had no great interest in becoming an R&B artist, he did eventually transition to that genre. Throughout the '60s and '70s, Gaye's star gradually rose. He soon became one of the bestselling R&B and soul artists in the music business.
While Gaye's professional life was a smashing success, his personal life was notoriously troubled. In fact, Gaye's troubled relationship with his father contributed to his untimely death at the age of 45.
How did Marvin Gaye contribute to the development of Famous Amos cookies?
Gaye was a brilliant performer. But he was interested in many different business ventures, not just ones relating to the music industry. In fact, fans of the chocolate chip cookie brand Famous Amos have Gaye to thank for their favorite snack. According to the New York Times, Gaye was good friends with founder Wally Amos, who also had a career stint as a talent agent. During that time, Amos and Gaye became quite close. So when Amos approached Gaye with his idea for a cookie company, Gaye backed him.
He didn't just provide emotional support to the former agent, however. He also supported Amos financially. The New York Times noted that Gaye, along with fellow '70s icon Helen Reddy, gave Amos $25,000 to launch Famous Amos cookies. The business became a success early on, with the company making $300,000 in the first year alone. By 1982, Gaye had made $12 million in earnings from the cookie company.
Marvin Gaye was in extreme debt when he died
Gaye might have been a smart businessman, but ultimately, financial issues would plague him until his death in 1984. While he was one of the top-selling recording artists of his day, Gaye's net worth at the time of his death didn't reflect this, according to Celebrity Net Worth. The publication notes that this is because when he died at the hands of his father, his estate was in debt to the tune of $9 million.
Additionally, Gaye left no will behind, and most of his debt was owed to the IRS for unpaid taxes. For several years after his death, the IRS received all royalties from the late artist's estate. While Gaye's tragic death at the age of 44 was sad, his legacy would live on long past the financial troubles and messy family issues. These days, Gaye is still remembered fondly as a groundbreaking performer, able to translate simple words into meaningful, heartfelt songs.