The Summer I Turned Pretty Season 2 finale has come and gone. So, how did the latest installment of TSITP set up what's ahead in season 3? Thankfully for fans, author Jenny Han, whose novels the Amazon Prime Video series is based on, provides a road map. Ahead, details on the TSITP Season 2 ending and what's next on the TV show. 
'The Summer I Turned Pretty' Season 2 ending: Belly picked Jeremiah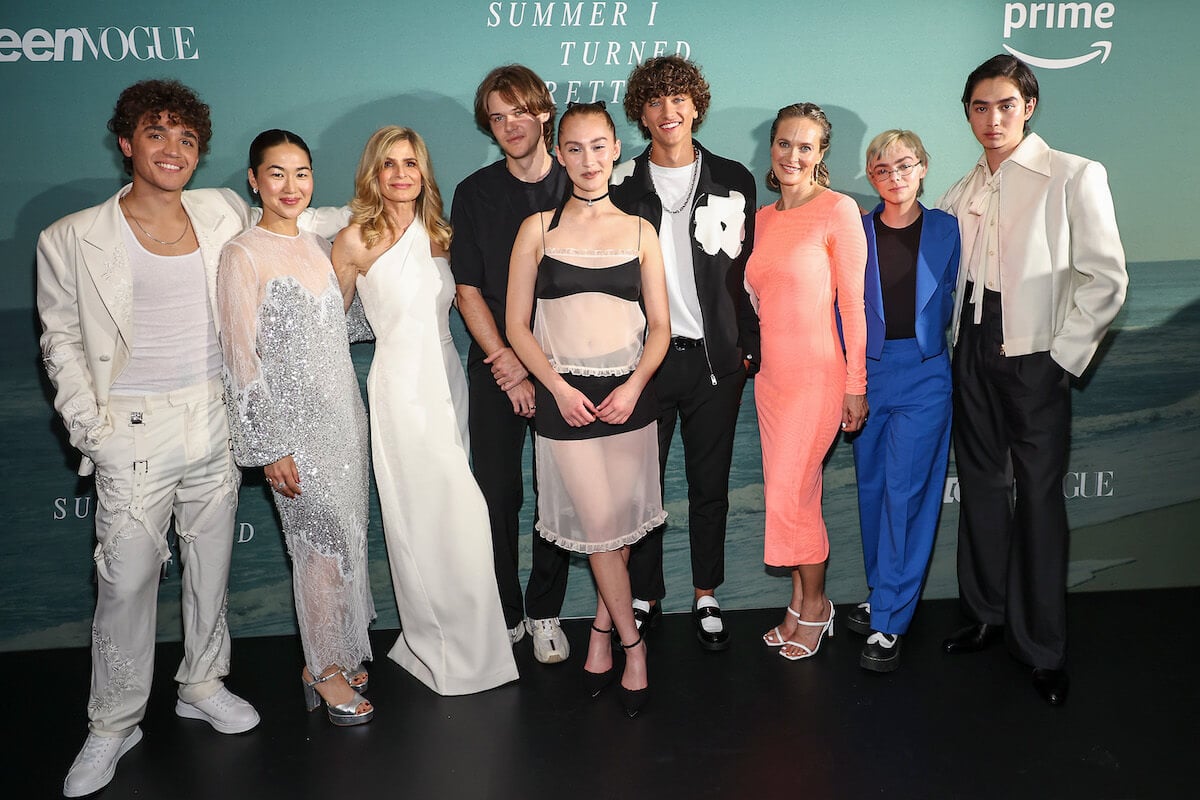 Team Jellyfish, rejoice because The Summer I Turned Pretty Season 2 ending had Isabel "Belly" Conklin (Lola Tung) picking Jeremiah (Gavin Casalegno), the outgoing younger Fisher brother. After crushing on Jeremiah's older brother, Conrad (Christopher Briney), for years, and dating him until everything fell apart at prom, Belly decided to go from friends to more with Jeremiah. 
The romance between Belly and Jeremiah simmered all throughout season 2 until, ultimately, a kiss changed everything. An awkward drive and motel stay later, the two ended the summer and the second season as a couple. 
Meanwhile, Belly's best friend, Taylor (Rain Spencer), and older brother, Steven (Sean Kaufman), had differing reactions. 
Conrad wanted to get back together with Belly in 'TSITP' Season 2, raising questions about season 3
Belly ended up with Jeremiah as TSITP Season 2 closed, but that wasn't the end of the Belly-Fisher boys' love triangle. Far from it. And Han's TSITP books are a trilogy, remember? 
On the show, Conrad, Belly's childhood crush and ex, admitted he still had feelings for her, first to Steven, then to his own brother, and, finally, to Belly. 
Needless to say, season 2's ending, with Jeremiah cheering Belly on at a volleyball tournament and Conrad slinking away solo, marked the start of what's to come. For those who are familiar with Han's third and final TSITP novel, We'll Always Have Summer, Belly eventually heads off to college. And while her relationship with Jeremiah continued, there's still something there between her and Conrad. 
Without giving the ending away — no spoilers, promise — if TSITP Season 3 follows the book, Belly has college and, no surprise, more picking between Conrad and Jeremiah before the story ends. OK, a slight spoiler, about where the Belly's headed, per the novels. There's travel involved, reconnecting with one of the Fisher boys, and, finally, who she ends up with. 
Is it Conrad? Jeremiah? How the series ends is, for now, something of a mystery, especially considering Tung's own comments about being fine with straying from the books in season 3. 
'The Summer I Turned Pretty' Season 3 doesn't have a premiere date
At the time of writing, Amazon Prime Video hasn't released details on when fans can expect the TSITP Season 3 premiere, aside from confirming the cast is indeed returning for one final chapter. 
"We've been delighted to see the passion with which fans have embraced The Summer I Turned Pretty," Vernon Sanders, the head of television at Amazon and MGM Studios, said in a press release (via Town & Country). "Jenny Han is a gifted storyteller whose fans have been clamoring for the third chapter of this story. We're excited today to share the news that they have a lot more Summer to look forward to."
As for when season 3 might premiere, seasons 1 and 2 dropped in June 2022 and July 2023, respectively, meaning a summer 2024 release date would be the most likely for the final installment. 
However, also in the season 3 announcement, Amazon shared the show had been renewed prior to the WGA and SAF-AFTRA strikes. Furthermore, that production won't start until "after labor negotiations with those unions have been resolved," meaning the projected summer 2024 release may be pushed back. 
Until then, seasons 1 and 2 of TSITP are streaming on Amazon Prime Video.