Actor Emma Roberts made a name for herself by starring in projects like Ryan Murphy's American Horror Story. She also shares her last name, and her blood, with another superstar in Julia Roberts. But how are the two connected?
What is Emma Roberts' relation to Julia Roberts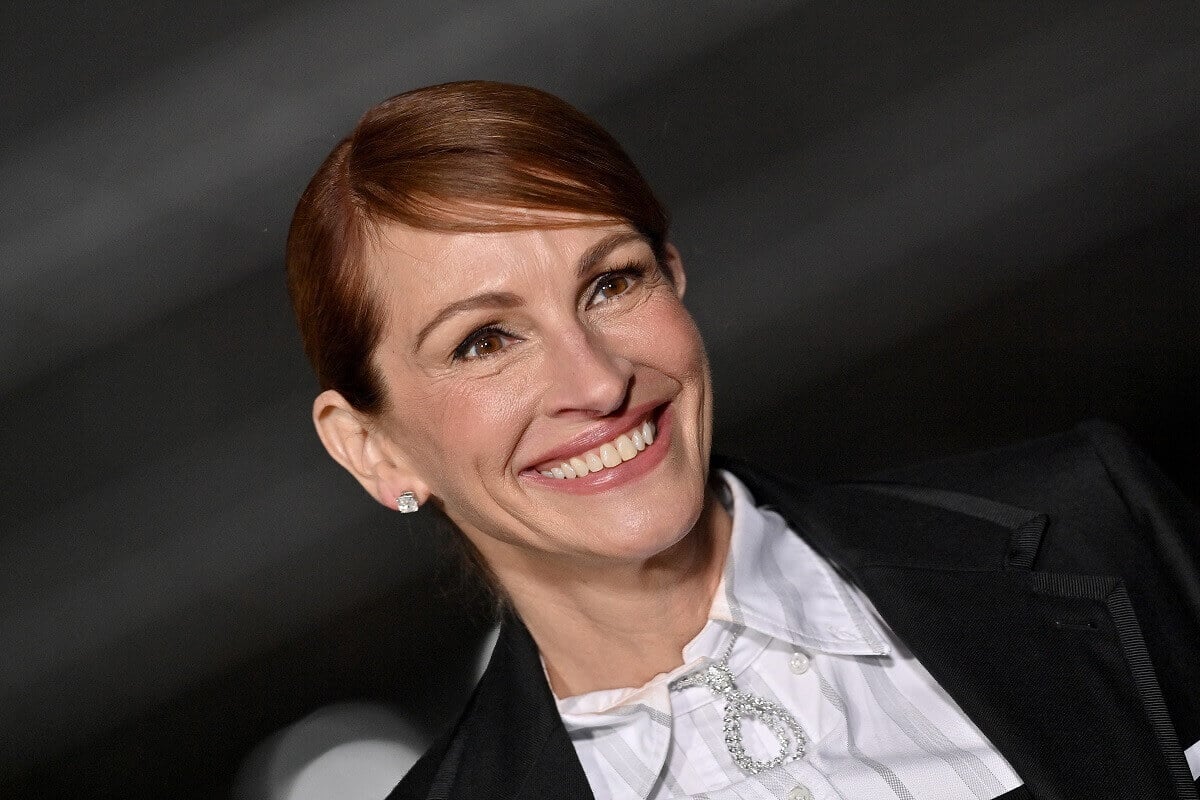 Emma Roberts actually shares a very close connection to the Oscar-winner. Her father is Julia's brother Eric Roberts, who's also a prolific actor himself. Both Roberts' father and aunt inspired her to pursue an acting career. Roberts once recalled being on the set of her aunt's Erin Brockovich film, and how that grew her passions even further.
"I'd run and hide in her makeup trailer and hear, 'Where's Emma? It's time for bed! She has to go home,'" Roberts once recalled to Allure. "I remember it feeling like summer camp, just the feeling of creativity."
Roberts would go on to become an actor, finding roles at an early age. But her road to superstardom wasn't without a few setbacks.
"I still remember when I didn't get the part of Wendy in the movie Peter Pan—that was my only devastation," she said. "And my mom said to me, 'OK, maybe you should stop, be in school, and focus on being a kid.' And I said, 'No! I want a shot at glory!'"
Are Julia and Emma Roberts in any movies together?
Audiences can see the two Roberts actors in a few movies. They both made an appearance in the film Valentine's Day, although they didn't share screen time in the romance anthology. The two can also be found in the 2010 movie Grand Champion, and Emma Roberts makes a small cameo appearance in 2001's America's Sweethearts.
Emma Roberts recently felt she had a full circle moment in her career by working with her aunt's frequent movie collaborator Richard Gere. She was also a fan of Gere's films with Julia Roberts.
"I loved him in Runaway Bride and Pretty Woman," she once told People. "Obviously, he's worked with my aunt, so to get to work with him felt like full circle."
She was also asked if her aunt was directly passing the torch to her after her collaboration with Gere.
"It's not something we talked about, but I was so excited to work with him because Runaway Bride is one of my favorite movies that they did," she said.
How old are Julia Roberts' children?
Julia Roberts expanded the Roberts family by having three children of her own. She shares them with her current husband Danny Moder, a cinematographer who she met on the set of The Mexican. They married in 2002, giving birth to Hazel, 18, Phinnaeus, 18, and Henry, 16. Roberts' children were partially the reason why she took such a long hiatus from Hollywood.
Wanting to spend more time with her family, the actor exercised high standards when choosing a project that might pull her away from her children.
"I also had three kids in the last 18 years. That raises the bar even more because then it's not only 'Is this material good?' It's also the math equation of my husband's work schedule and the kids' school schedule and summer vacation," Roberts once told The Times (via Yahoo). "It's not just, 'Oh, I think I want to do this'. I have a sense of great pride in being home with my family and considering myself a homemaker."
But Roberts asserted she had a difficult time finding those quality scripts until Ticket to Paradise.
"Here's the thing: If I'd thought something was good enough, I would have done it," Roberts said. "If I had read something that I thought was that Notting Hill level of writing or My Best Friend's Wedding level of madcap fun, I would do it. They didn't exist until this movie that I just did that Ol Parker wrote and directed."