Ganesh Chaturthi marks the most auspicious day of the year. It's a festival that celebrates wisdom, goodness while cultivating a feeling of oneness. While the entire country is immersed in the enthusiastic celebrations and devotions of the auspicious day, our Bollywood celebs including Ajay Devgn, Sidharth Malhotra, Kajol, Akshay Kumar, Abhishek Bachchan, Suniel Shetty and others have extended their heartfelt wishes for their fans and followers.
Bollywood Celebrities extend their wishes on the holy occasion of Ganesh Chaturthi
On Tuesday, September 19, on the holy occasion of Ganesh Chaturthi, Ajay Devgn shared a video seemingly from the movie sets as he seeked Bappa's blessings. In the video, he can be seen donning a blue white check shirt. The caption alongside the post read, "Dukh Harta, Sukh Karta, Buddhi Vidhata. Not only this day, may every day begins with Bappa's blessings. Happy Ganesh Chaturthi to all accompanied with a folded hand emoji. Ganpati Bappa Moreya!! Have a look:
Akshay Kumar extending his wishes to the fans wrote, "As we welcome Lord Ganesha in our homes and hearts today, may He remove all obstacles and fill our lives with joy and prosperity. Ganpati Bappa Morya! Wish you all a very Happy Ganesh Chaturthi with a folded hand emoji"
Sidharth Malhotra also posted a video of Lord Ganesha as he extended his heartfelt wishes to the fans and followers.
Shilpa Shetty Kundra also poted a photograph of her from the celebrations of Ganesh Chaturthi.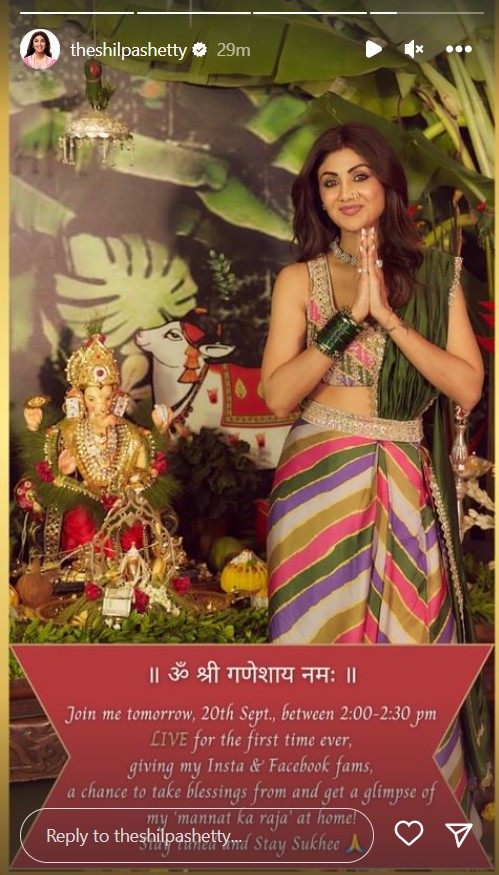 Suniel Shetty posted a photo of Lord Ganesha and captioned the post, "May the arrival of Ganpati Bappa bring happiness, prosperity, and wisdom into our lives. Wishing everyone a joyous and blessed Ganesh Chaturthi!"
Anushka Sharma also posted a sweet post on her Instagram story to extend her wishes.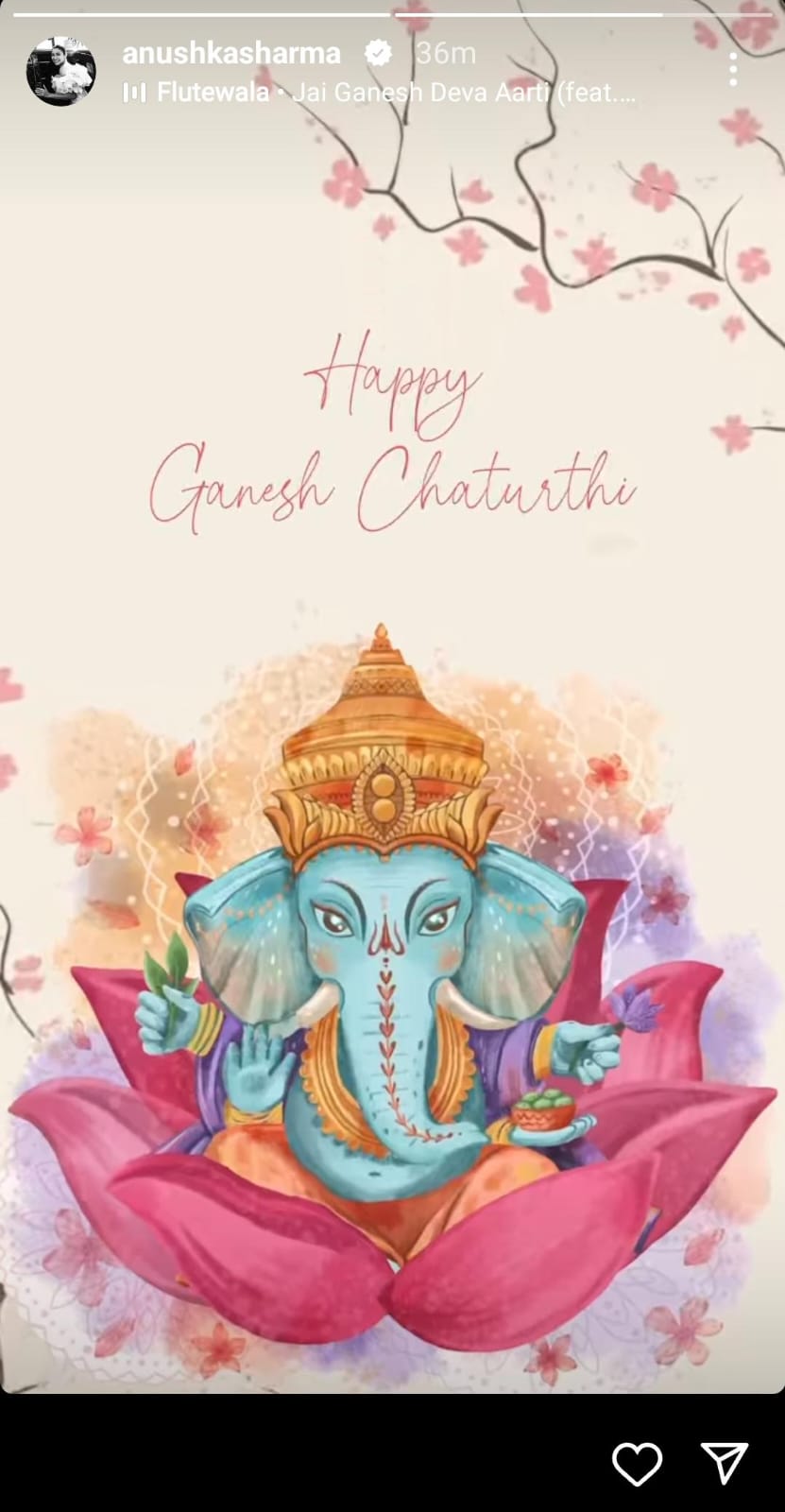 Neil Nitin Mukesh took to Instagram as he shared warm wishes with the fans. In the video, he shared the glimpses of beautiful decorations at his home. Lord Ganesha has been adorned with beautiful ornaments. He captioned the video, "GANPATI BAPPA MOREYA"
Sanjay Dutt shared an Instagram story extending his wishes to the fans.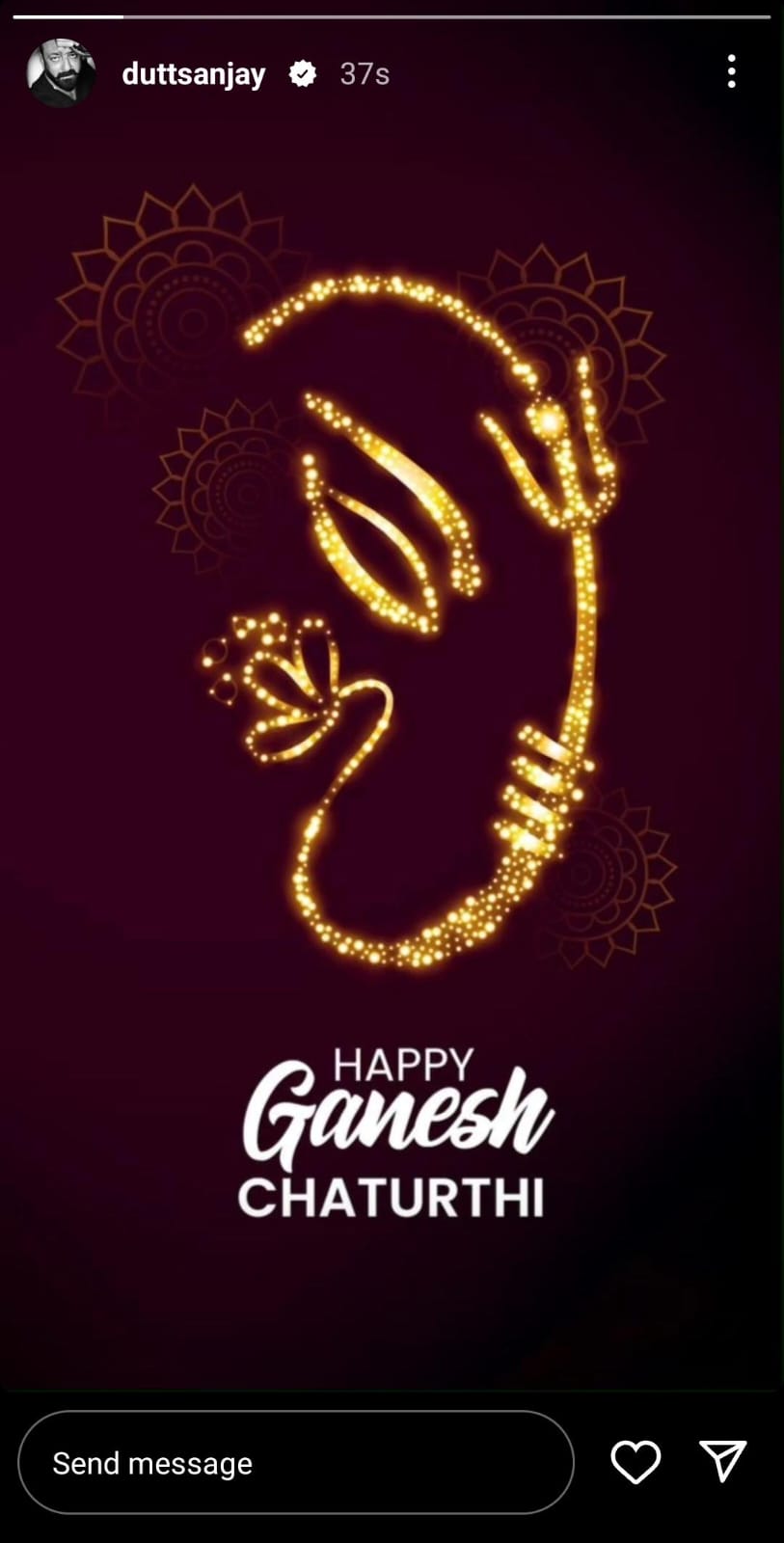 Veteran actress Saira Banu who is quite active on social media never misses a chance to make her fans the part of her celebrations. On the auspicious day, the veteran actress also shared an Instagram story to share her heartfelt wishes with the fans and followers.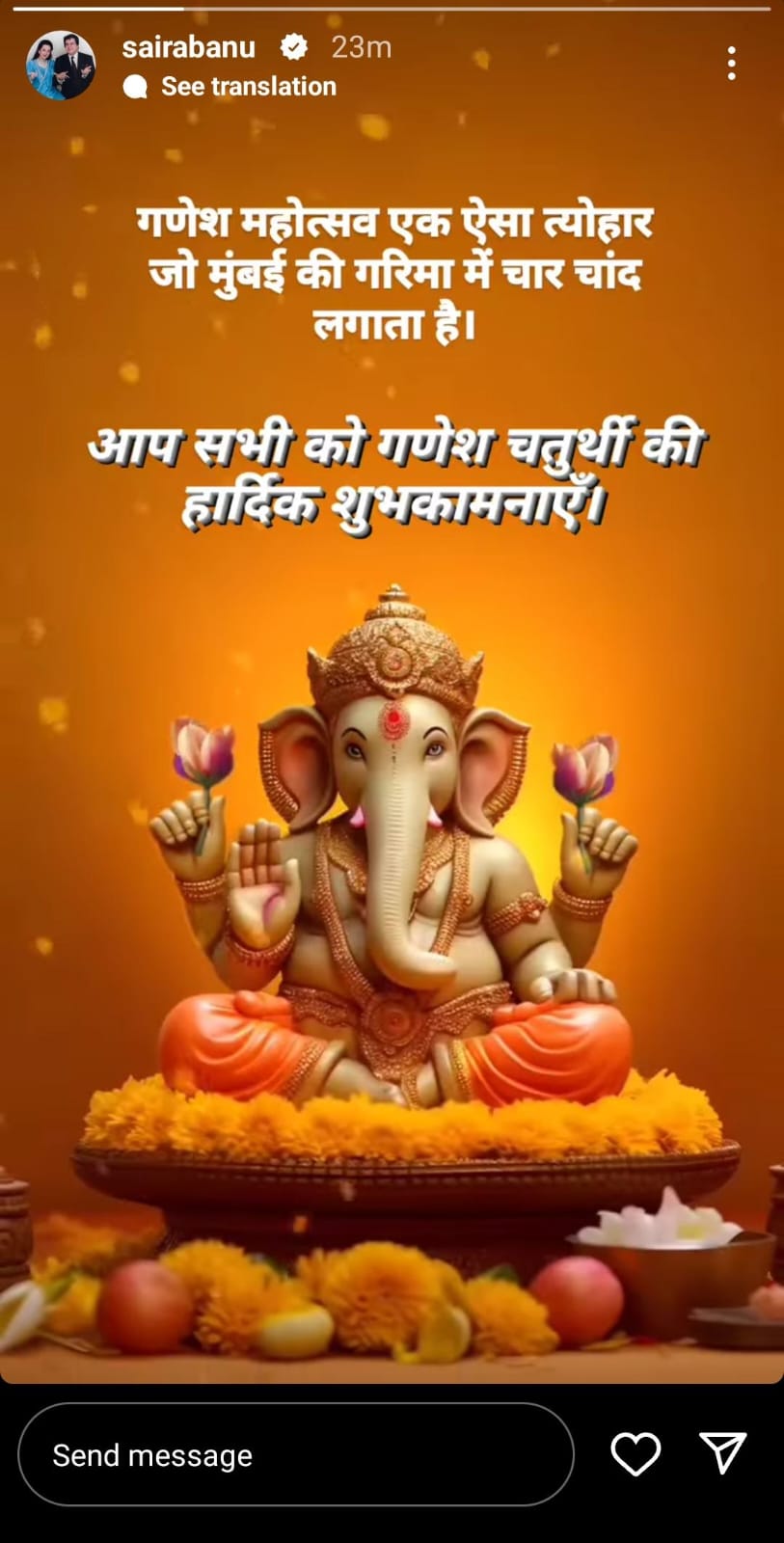 In addition to this, several other celebrities too extended their wishes on the special day through social media. Take a quick look:
Hope you all are having a great day too. Team Pinkvilla also wish our readers a very Happy Ganesh Chaturthi.
ALSO READ: Ganesh Chaturthi 2023: Shah Rukh Khan's Mourya Re to Hrithik's Deva Shree Ganesha, 6 PERFECT songs for this festive vibe