Almost all Finns consider reliable information from domestic free media to be a very important condition for the functioning of democracy.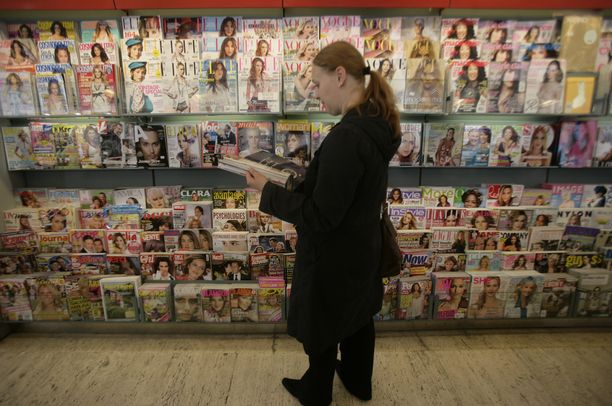 Many Finns would like a reduction in the taxation of magazines and books. PEKKA KARHUNEN/KL
Up to 93 percent of Finns consider the importance of free media in democracy to be important, according to an opinion survey conducted by the Medialiitto. 74 percent of the respondents, on the other hand, felt the meaning was very important.
The importance of free media was also emphasized in questions about crisis situations. 92 percent of the respondents felt that the reliable information produced by the free media plays a significant role, especially in crisis and emergency situations, in terms of the mental security of Finns.
– There is a great need for reliable information in the current world situation and in the new media environment, CEO of Medialiito Jukka Holmberg commented in the announcement.
The strength and versatility of the Finnish content of the media offer was listed as important by 94 percent of the respondents. On the other hand, 92 percent felt that media aimed at children and young people published in Finland is important for their reading skills. The research also shows that Finns value the fact that domestic specialized media offers information about their own hobby or field.
– The results show that Finns clearly understand the importance of free media and freedom of speech for an open democratic society, Holmberg says.
Tax relief is hoped for
Well over half of the respondents hoped that the value added tax on newspapers, magazines and books would be reduced to zero. Currently, VAT on books and magazines is ten percent. Last spring, the European Union gave all its member states the opportunity to apply the 0-5% VAT rate to magazines and books, among other things.
The research was conducted by IROResearch Oy for Medialiito. The survey asked the opinions of 1,000 Finns from the 7th to the 14th. between December The statistical margin of error of the study is at its highest around 3.2 percentage points in each direction.
Finland's media trust is among the highest in the world. Unlike most countries, Finns' trust in the media has been growing, according to the Reuters Institute's annual report From the Digital News Report. In a survey published in June 2022, 75 percent of Finns say they trust the news they follow themselves. Published by the News Media Association in September 2022
The Digital News Report compares the use of news in 46 countries. The information is based on a survey in which approximately 2,000 participants from each country are interviewed. The survey is conducted annually, and Finland has been participating since 2014. The Media Industry Research Foundation finances the report.