Comedies that are both crazily impossible and completely plausible are rare gems, but Amazon Prime Video struck gold when it chose to carry The Marvelous Mrs. Maisel in 2017 after the pilot episode generated great critical acclaim. Nobody would've thought that a tale about a New York housewife discovering her talent for stand-up comedy would one day develop into an extraordinary show winning 20 Primetime Emmy Awards. The show's star Rachel Brosnahan left fans in awe of her witty banter and her endearing appeal as Miriam "Midge" Maisel, as the audience follows her path to becoming a successful stand-up comedian.
The period comedy-drama series The Marvelous Mrs. Maisel has been a buoyant addition to the Prime Video library. The series won the creator Amy Sherman-Palladino two Primetime Emmy Awards for Outstanding Directing and Outstanding Writing in 2018. The Marvelous Mrs. Maisel's comic ferocity, which is set in the vibrant, rich world of 1950s New York, has left the audience on the verge of anticipation as they wait impatiently for each new season of their favorite show. A year after the Season 4 finale, the fifth and final season of The Marvelous Mrs. Maisel is finally making its way to television screens all around the world. Here is everything we know so far about the much-awaited concluding season.
Editor's Note: This piece was updated on March 22, 2023.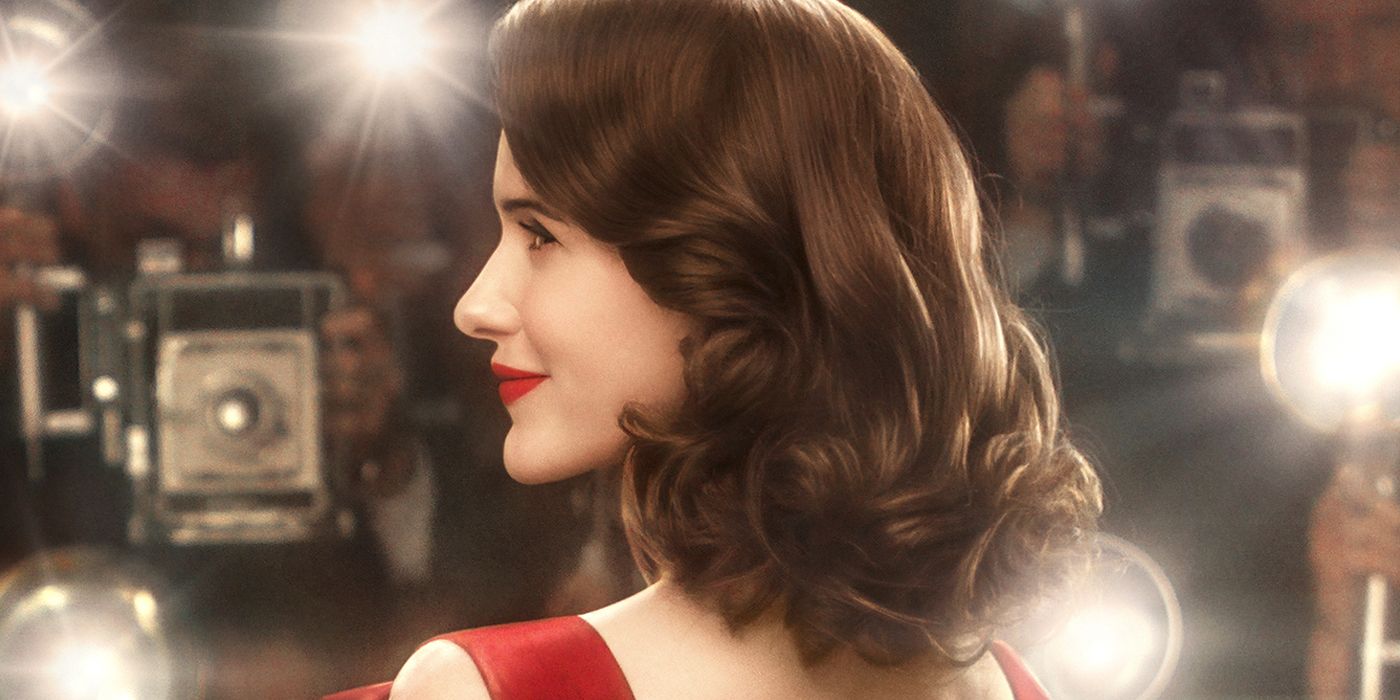 Related:Rachel Brosnahan Says Goodbye To 'The Marvelous Mrs. Maisel' In New Image
When and Where Will The Marvelous Mrs. Maisel Season 5 Premiere?
On February 17, 2022, a day before the show's fourth season premiered, Amazon decided to renew The Marvelous Mrs. Maisel for a fifth and final season. After around a year, on March 2, Prime Video revealed that the fifth and final season of The Marvelous Mrs. Maisel will hit screens on Friday, April 14, 2023. The last season will begin with a three-episode premiere, and the following six episodes will air weekly following the premiere.
And it goes without saying, fans can stream the last season of The Marvelous Mrs. Maisel on Amazon Prime Video with a subscription. Given that the series is an Amazon Original, all previous seasons of The Marvelous Mrs. Maisel are also available to stream on the platform for those who want to catch up before the last season kicks in!
Watch the Trailers for The Marvelous Mrs. Maisel Season 5
Prime Video released a teaser for The Marvelous Mrs. Maisel Season 5 on Thursday, March 2 on its official YouTube channel. You can watch the teaser below:
Giving fans a quick glimpse into the future of the show (and Midge), the teaser opens with Midge (Brosnahan) all glammed up, surrounded by the paparazzi, and getting clicked like a celebrity.
The full trailer for Season 5 was unveiled by Prime Video on March 20 and can be watched below:
The full trailer gives fans a much better look at the season including a tease of Midge Maisel going on The Gordon Ford Show, as well as performing in various locations and finding herself closer to her dreams than ever before.
Related:'The Marvelous Mrs. Maisel' Cast Bids Farewell to the Comedy in New BTS Images
Where Does the Plot of The Marvelous Mrs. Maisel Season 5 Pick Up?
As the third season left our star of the show Midge furious and humiliated after being dropped from Shy Baldwin's tour, the fourth season was all about Midge getting back on her feet and restarting her comedy career. Even though she experienced some terrible luck this season, including being falsely accused of prostitution, she overcame it to become Wolford's comedy emcee. Midge's friends and family, including Susie Myerson, Lenny Bruce, Abe Weissman, Rose Weissman, Joel Maisel, and Moishe Maisel all go through their own share of hardships in the fourth season, and learn to come out of it better.
Towards the end of the fourth season, we find that Lenny Bruce has advised Midge to take his place as Tony Bennett's opening act at the Copacabana, followed by a hookup between the two. Lenny, however, rebukes Midge for passing on Tony Bennett and other opportunities, encouraging her to stop worrying about failing and start performing. Motivated and set on being successful again, Midge sets The Gordon Ford Show as her next target. Midge finds herself closer than ever to succeed in the fifth and final season, only to learn that closer than ever is still so far away. The fifth and final season will be Midge's curtain call as she achieves everything she's ever dreamed of (or does she?)
The official plot synopsis for Season 5 via Amazon reads:
In the fifth and final season, Midge finds herself closer than ever to the success she's dreamed of, only to discover that closer than ever is still so far away.
Who Is in The Marvelous Mrs. Maisel Season 5?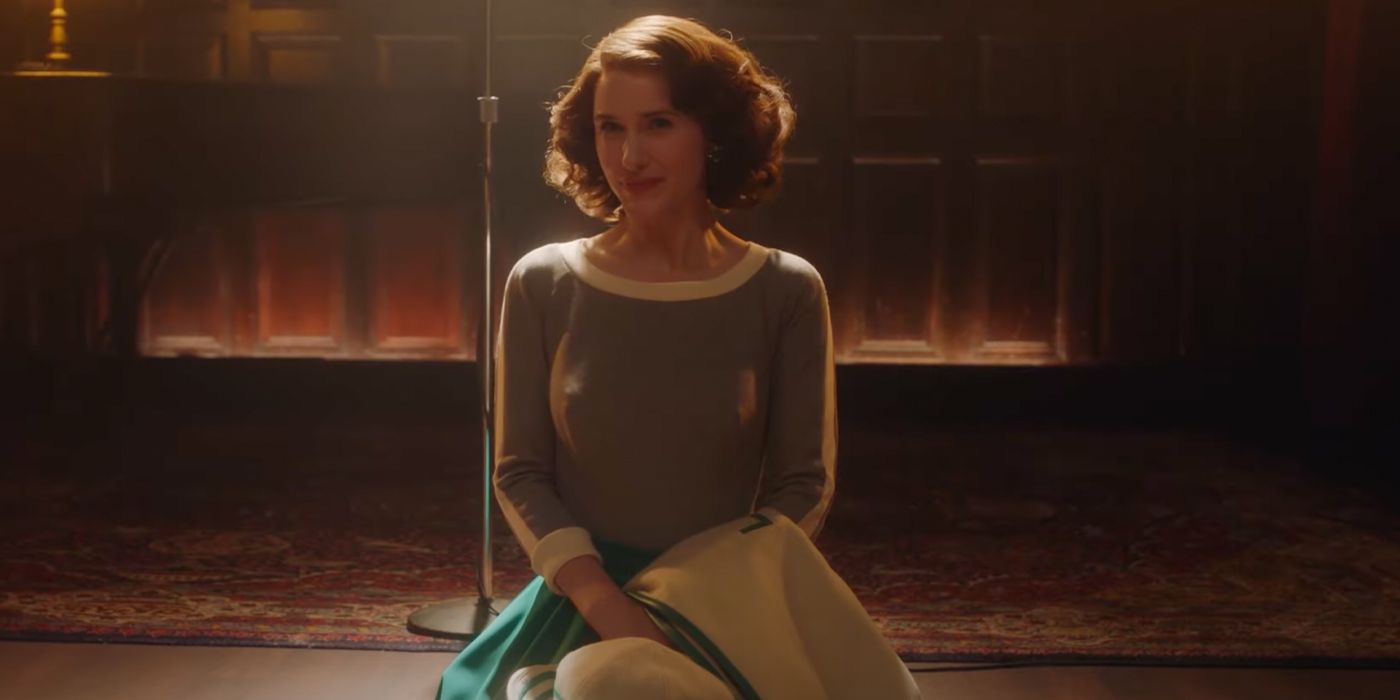 Rachel Brosnahan, who has also appeared in House of Cards and Patriots Day, will return to The Marvelous Mrs. Maisel for the last time leading the show as Miriam "Midge" Maisel. Midge is a Jewish American housewife who realizes she has a gift for stand-up comedy. She works at B. Altman as a make-up counter assistant before beginning to perform stand-up comedy in bars all over New York, slowly making her way to the spotlight. Marin Hinkle (Once and Again) will return as Rose Weissman, Midge's mother who later becomes a matchmaker, and Tony Shalhoub (Monk) will return as Midge's father, Abraham "Abe" Weissman, to complete the family.
The snarky and hard-headed manager of Midge, Susie Myerson will again be a regular in season 5. She is portrayed by Alex Borstein, popular for voicing Lois Griffin on the animated comedy television series Family Guy. Borstein has established her character as an essential component of the show's alchemy as a prickly counterweight to the show's vibrant exterior.
Season 5 will also feature Midge's estranged husband Joel Maisel, played by Michael Zegen, who deserts Midge for his secretary. He is a wannabe stand-up comic who imitates Bob Newhart's routines despite his lack of aptitude. Joel leaves his uncle's plastics business and eventually finds work at his father's clothing factory. Apart from Mrs. Maisel, Zegen has contributed to shows like Boardwalk Empire and Rescue Me. Kevin Pollak will return as Joel's father, Moishe Maisel, who is the owner of Maisel and Roth Garment Company and Caroline Aaron will portray Joel's mother, Shirley Maisel.
After having recurring roles in the fourth season, Reid Scott, Jason Ralph, and Alfie Fuller were promoted to series regulars for the fifth season. Scott portrays Gordon Ford, a talk show host; Ralph portrays Mike Carr, a booker on the Gordon Ford Show; and Fuller portrays Dinah Rutledge, Susie's receptionist. Milo Ventimiglia is also set to return to the show after making a very brief appearance in Season 4 as Midge's chance park suitor who turned out to be a married guy. Gilmore Girls alum Kelly Bishop will return to the show in a guest appearance as Benedetta, Rose's rival matchmaker.
Additionally, Peter Friedman (Love & Other Drugs), Austin Basis (Beauty & the Beast), Chloë Kerwin (Asleep in My Palm), Lucas Kavner (The Jim Jefferies Show), Eddie Kaye Thomas (American Pie), Josh Grisetti (Nurse Jackie), and Michael Cyril Creighton (Only Murders in the Building), will be seen in Season 5 in new roles.
Who Is Making The Marvelous Mrs. Maisel Season 5?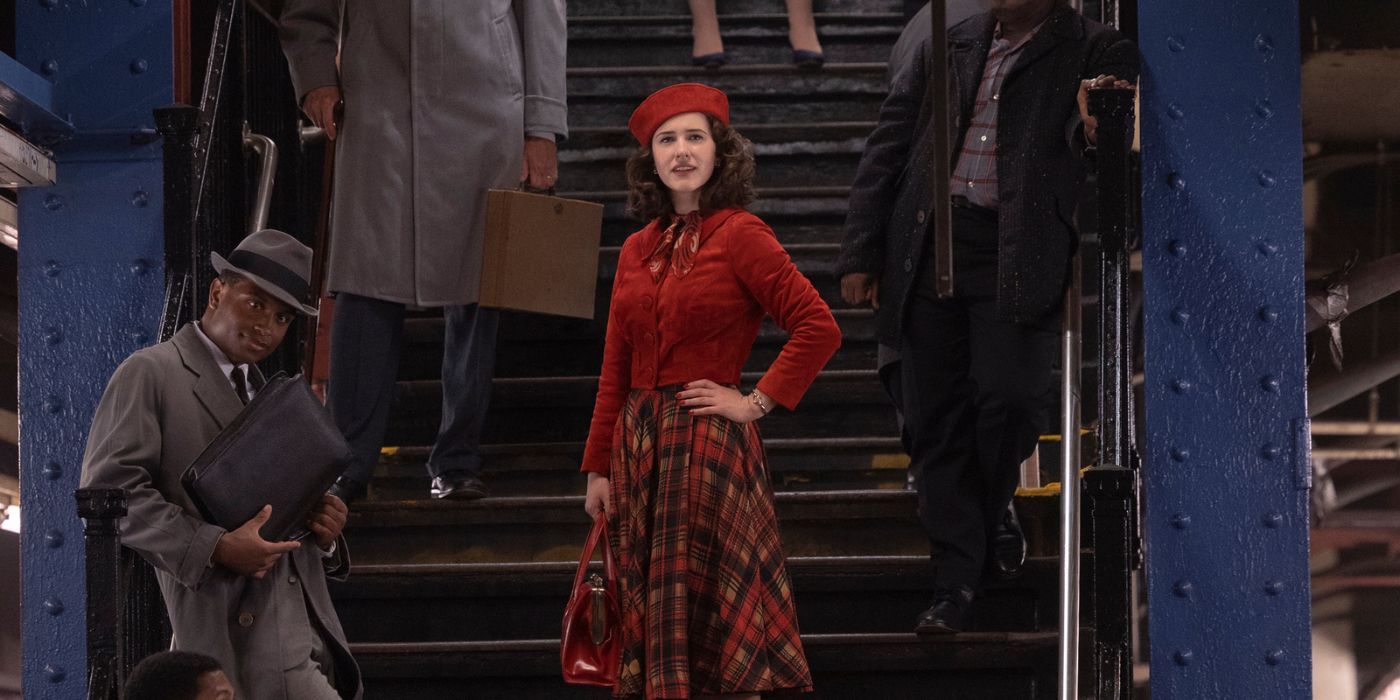 The show is created and written by Amy Sherman-Palladino, who also serves as the executive producer of the show. She is also known for Gilmore Girls, Roseanne, and Bunheads. The series producers are Sal Carino, Dhana Rivera Gilbert, Daniel Palladino, and Matthew Shapiro. Filming for the fifth season began in late February 2022 in New York City. Cinematography is led by M. David Mullen. Sam Phillips and Eric Gorfain serve as composers. The production company involved with the series are Dorothy Parker Drank Here Productions, Picrow, and Amazon Studios.