Created by Matthew Weiner, Mad Men is a critically acclaimed TV show that is set in the 1960s in New York City and looks into the lives and careers of the employees of Sterling Cooper & Partners, a Madison Avenue advertising agency. Moreover, the series primarily centers around Don Draper, portrayed by Jon Hamm, who is the enigmatic and talented creative director of the agency.
Throughout its run, Mad Men delves into the era's evolving cultural norms, from the sleek mid-century aesthetic to the profound social changes of the 1960s. With its sharp writing, impeccable period detail, and a stellar ensemble cast with impressive character arcs, the show gives fans an extraordinary 7-season run that keeps people talking even since its series finale in 2015.
7
Season 6 (2013)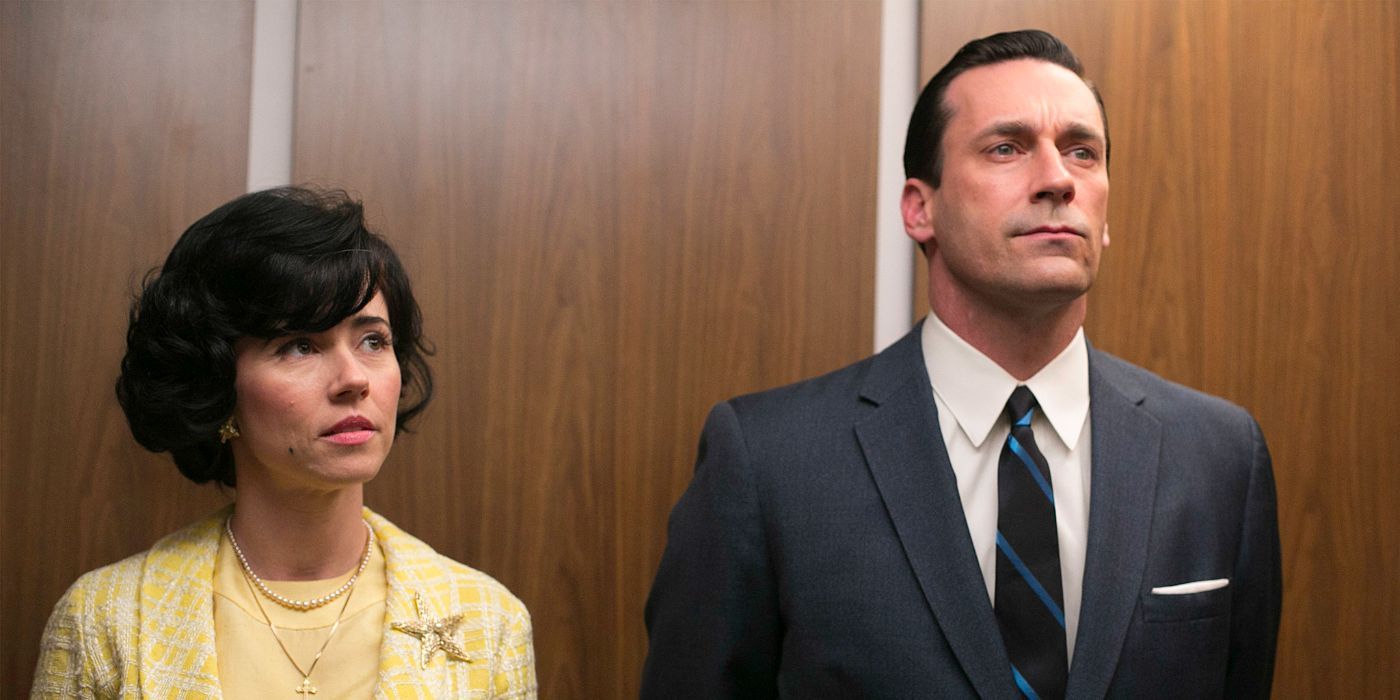 Mad Men is at its oddest and most surreal in Season 6, which parallels how far gone Don has become as a result of giving up on his marriage to Megan (Jessica Paré) and dealing with his complicity in Lane Pryce's (Jared Harris) suicide in the previous season. This season, more than any before it, provides viewers with a deep dive into the tumultuous lives of the characters, using their journeys to offer insightful commentary on the era's societal norms, personal morality, and the American dream.
RELATED: 8 Iconic Drinks Made Famous By Movies and Television
Moreover, this season also sees Peggy (Elisabeth Moss) eventually leaving Sterling Cooper & Partners to join a rival agency, Cutler, Gleason, and Chaough which marks a turning point in the series. The writing continues to shine with its clever dialogue and timeless commentary on human behavior.
6
Season 7 (2014 – 2015)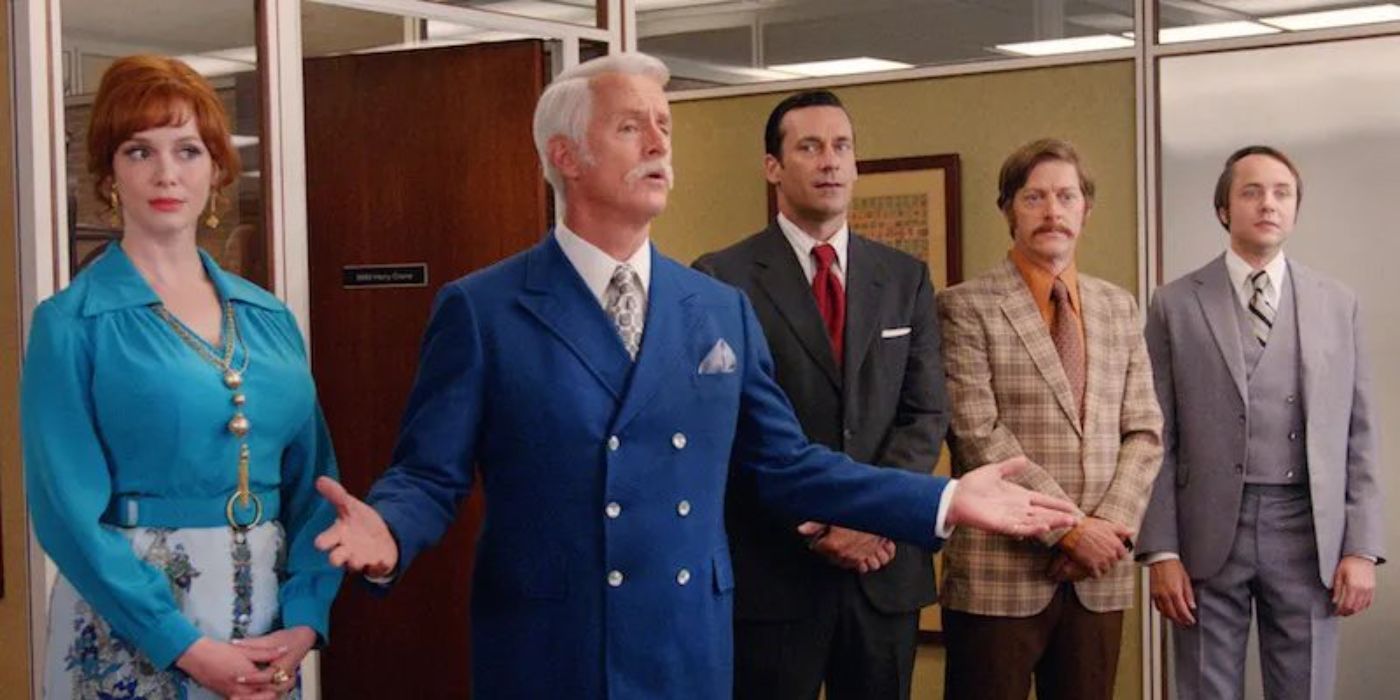 Season 7 of Mad Men had to balance two very different halves because the final season was divided in half for syndication. Don's journey reaches a crescendo as he grapples with the consequences of his actions and strives to find redemption and personal growth in 7A. While 7B takes this a step further by forcing Don out of his comfort zone, making him the target of his treatment of women, and ultimately getting him to accept that he is no longer Dick Whitman and that he has been Don Draper long enough to accept this identity.
The season also delves deeper into the supporting characters, offering profound insights into their personal and professional lives. The show brings several character arcs and storylines to a satisfying conclusion, letting viewers see what happens to fans' beloved characters both personally and professionally, wrapping the show's triumphant run.
5
Season 1 (2007)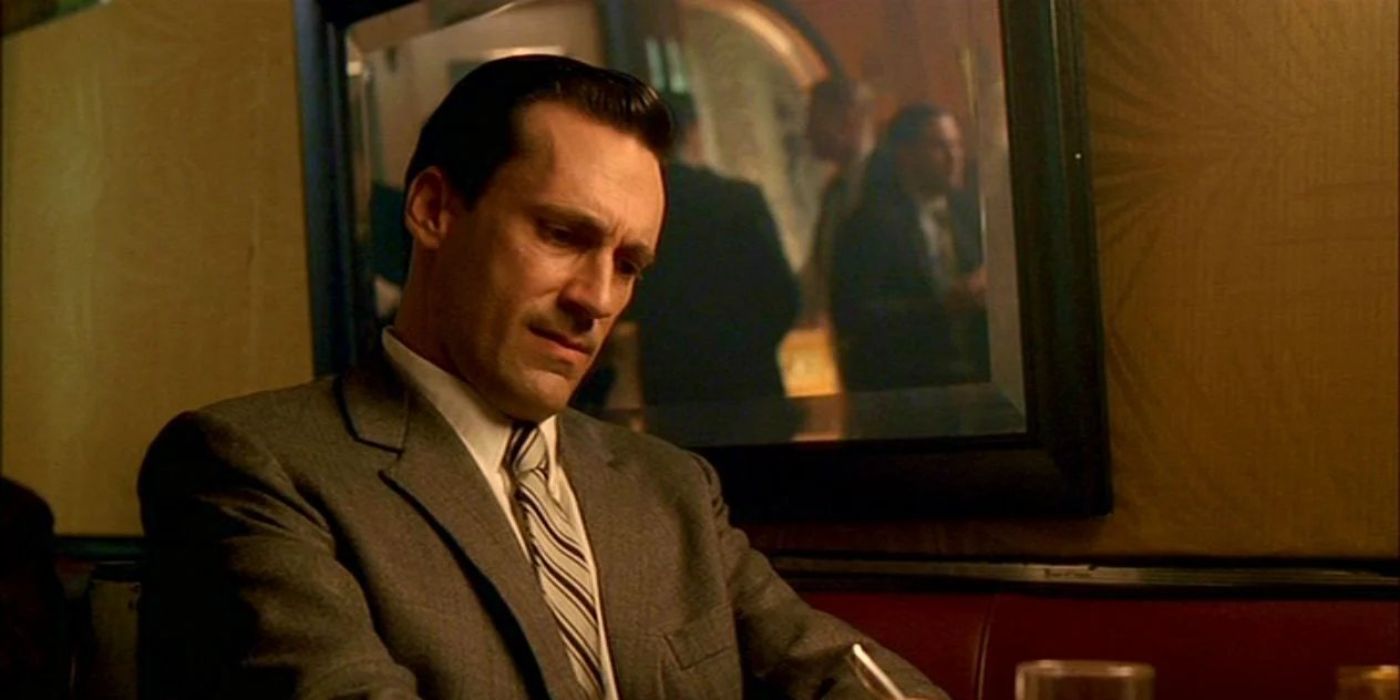 With its retro charm and timeless characters, it's no wonder that Mad Men quickly became a cultural phenomenon. One of the show's most noticeable strengths is its impeccable attention to detail, effortlessly transporting viewers back to the early 1960s. From the fashion and décor to the social norms and cigarette-smoke-filled office spaces, the show's commitment to historical accuracy is commendable. Another standout quality of Season 1 is its character development. The entire cast gives outstanding performances that compel viewers to care about every twist and turn in the characters' lives. Moreover, the writing is incisive, humorous, and full of witty dialogue that not only captures the ideas of the time but also serves as a timeless allegory of human nature and society.
Nonetheless, Season 1 can sometimes feel slow-paced, requiring patience as it meticulously builds its character-driven narrative. Some viewers may find the lack of action or immediate gratification a bit challenging, especially in today's fast-paced TV landscape. Furthermore, despite the fact that the show succeeds at highlighting the challenges and victories of its male characters, it occasionally falls short of ultimately developing its female characters, especially in the earlier episodes.
4
Season 5 (2012)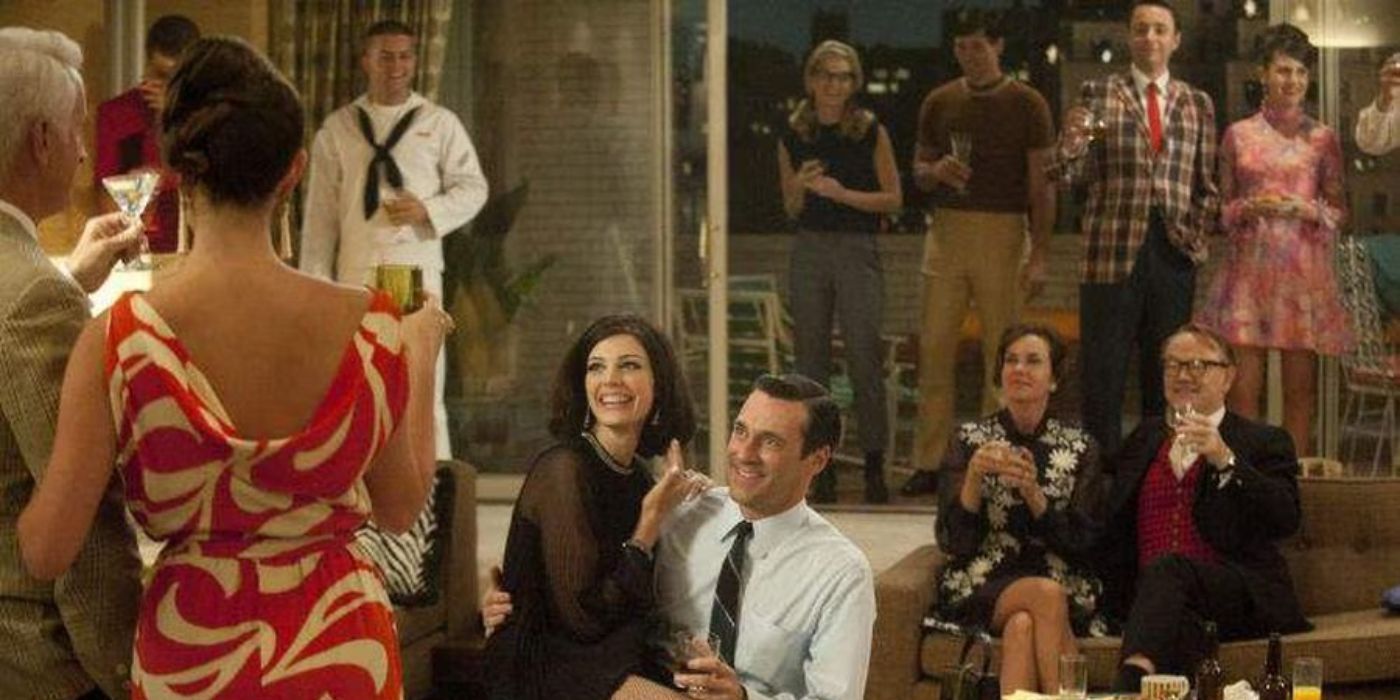 Season 5 of Mad Men is a transitional season, much like Season 3 was, although on a much smaller scale. This season finds Don at the pinnacle of his career, yet still grappling with personal demons and complicated relationships. Peggy continues to be standout in not only the show but the office, as she navigates the challenges of being a pioneering woman in the male-dominated world of advertising. Additionally, the narrative of Season 5 continues to be complex and thought-provoking, exploring issues of identity, aspiration, and the 1960s' altering social scene.
RELATED: 7 Most Iconic Corporate Takeovers In Movie & TV
This season, the show boldly ventures into new territory, tackling issues like race relations and feminism, adding layers of depth to its already rich narrative. Moreover, a surprising amount of attention is paid to Lane Pryce in Season 5, who is regarded as the season's highlight character. When it comes to criticizing the workplace atmosphere at Sterling Cooper Draper Pryce, Lane's arc is undoubtedly one of Mad Men's darkest.
3
Season 2 (2008)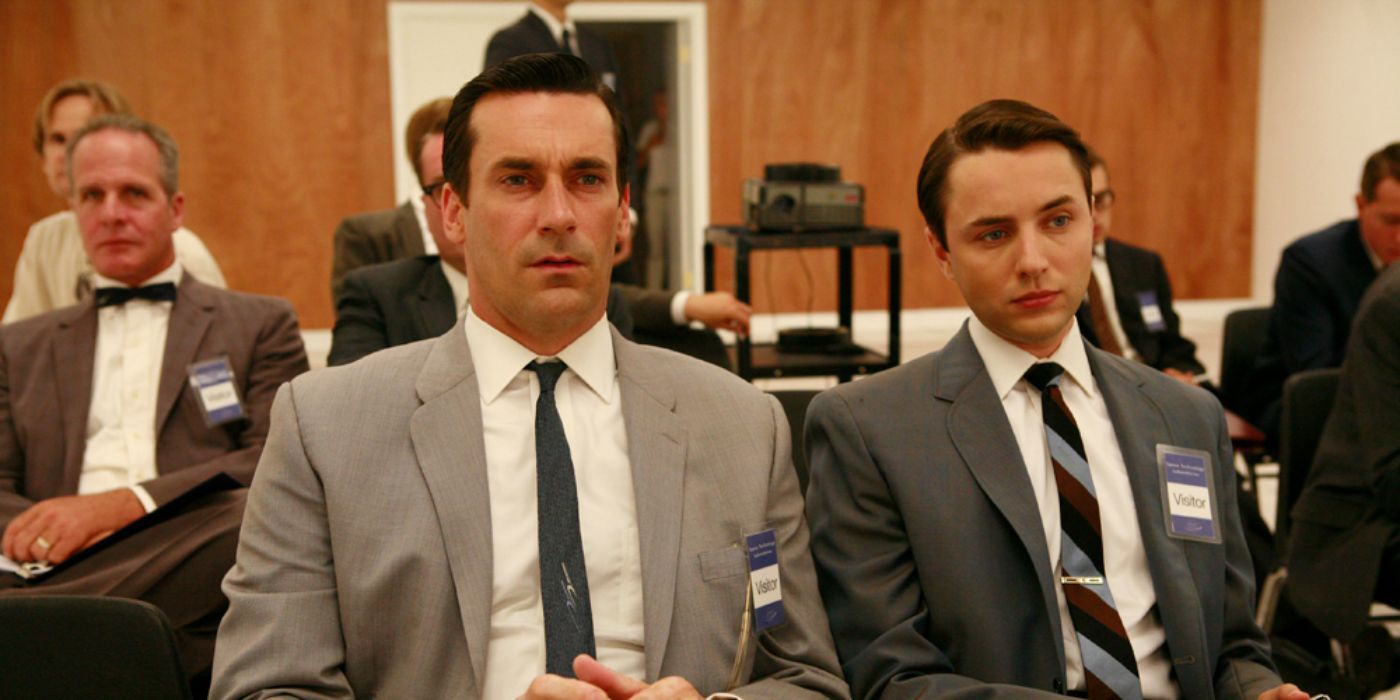 Season 2 continues to offer fans more of the sleek style and complex characters that made the show an instant classic. Its propensity to go further into the personal lives of its characters, revealing layers of depth that keep viewers interested, is one of its notable strengths. This season also takes the viewer on a rollercoaster of emotions as it delves into the consequences of ambition, infidelity, and societal norms. Additionally, the writing in Season 2 continues to shine with its clever dialogue and incisive social commentary. The show skillfully navigates the tumultuous waters of the 1960s, exploring topics like the Cuban Missile Crisis and the changing role of women in society.
However, Season 2, like its predecessor, can sometimes feel slow-paced, demanding patience from viewers. Additionally, while character development is a strength, some might argue that the show's male characters receive more attention and development than their female counterparts. Despite these minor drawbacks, Season 2 is still an enjoyable success of the show.
2
Season 3 (2009)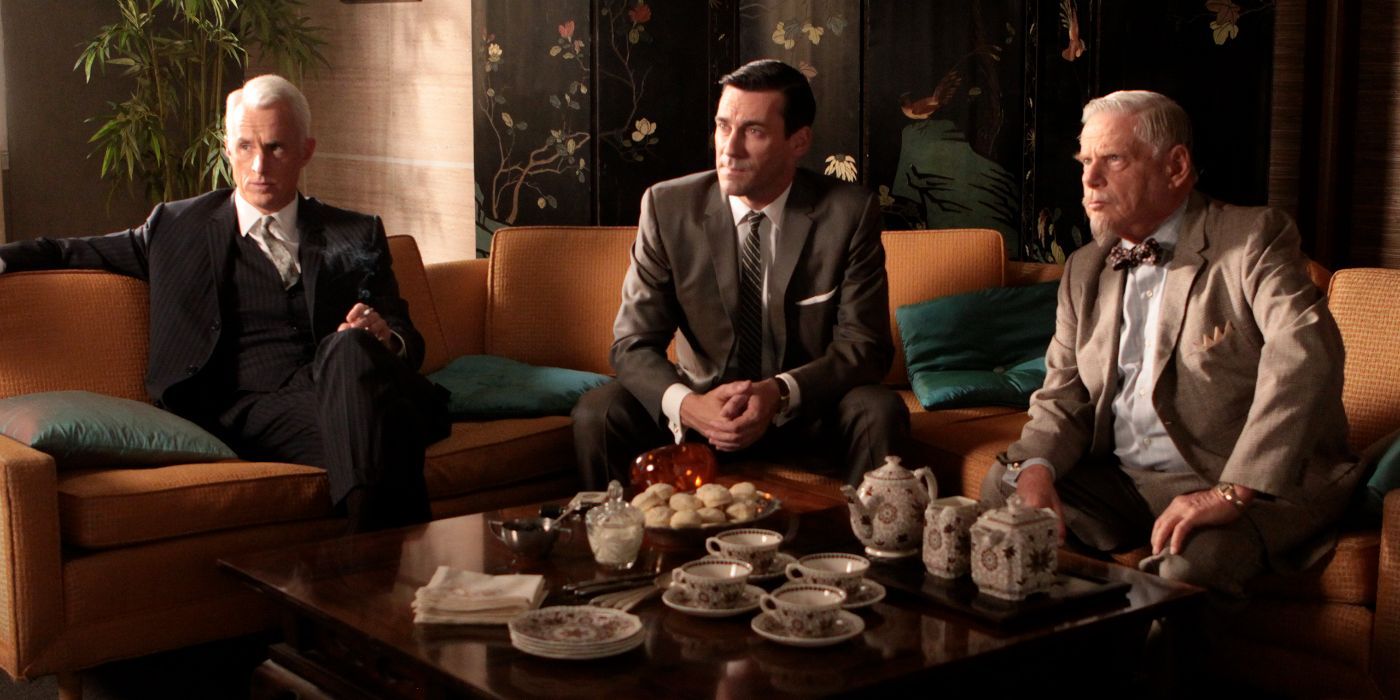 Some of the series' best qualities are on display in this season, which is set in the chaotic 1960s. Firstly, the character arcs reach new depths of complexity and nuance. While Don's career has several fascinating turns, Hamm's portrayal of him is still a marvel in acting. The supporting cast also shines, with standout performances from Elisabeth Moss, Christina Hendricks, and John Slattery. The show also doesn't shy away from tackling controversial topics, making it both a captivating drama and a lens through which to reflect on the past and present.
However, Season 3's slower pacing, like that of its predecessors, can still be critiqued and may put certain viewers to the test. Even though it wasn't the best season, Mad Men's Season 3 was perhaps the most significant season of the program since it actively provides viewers with information about a shift happening, setting the tone for Season 4 to come.
1
Season 4 (2010)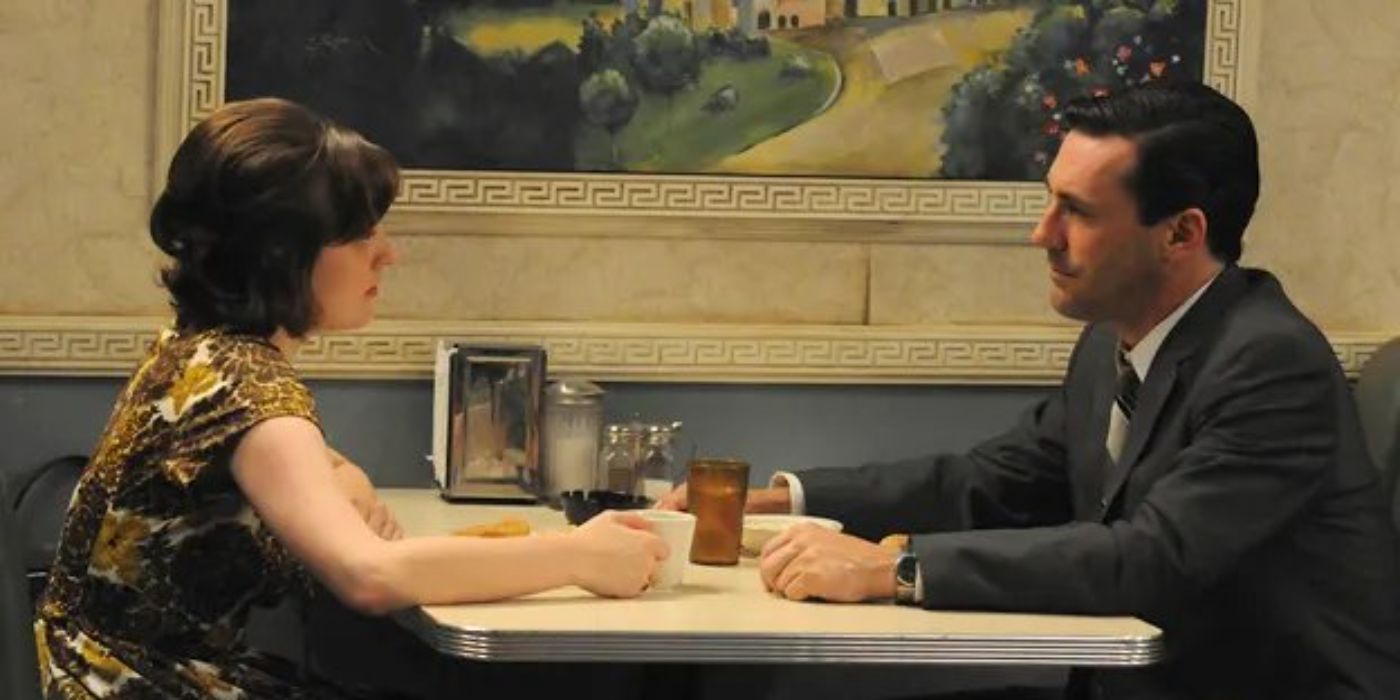 Season 4 emerges as a crowning jewel in the series, offering viewers a captivating blend of storytelling, character development, and historical immersion. One of its most significant strengths is the evolution of its characters, particularly Don. This season finds Don navigating both personal and professional challenges, resulting in one of the most compelling character arcs in the show's history. Moreover, it's tough to turn away from Season 4's rich and compelling storytelling as the characters struggle with questions of identity, ambition, and the 1960s' shifting social scene.
Nonetheless, Season 4 is highly Don-heavy, similar to Season 1, which doesn't provide other female characters that fans are familiar with and enjoy more screen time and plot. While this does to some extent reflect 1960s society conventions, viewers who prefer more fair depiction and storytelling may nevertheless perceive it as a flaw. However, it doesn't diminish the show's fourth season, which is unquestionably its best.
NEXT: 10 Best Female Supporting Characters In Male-Led Movies