President of Turkey Recep Tayyip Erdoğan has spoiled Sweden for the protest organized in front of its Stockholm embassy.
Erdoğan refers to a far-right politician Rasmus Paludanin to the rapture. Over the weekend, he burned the Koran in a public performance he organized himself.
Because of what happened, according to Erdoğan, Sweden should no longer expect Turkey to support its NATO membership. He commented on the matter in his speech after the meeting of his government.
– Sweden should not expect our support regarding NATO, he says.
According to Erdoğan, the burning of the Koran was an insult to everyone, but especially to Muslims. He criticizes the Swedish government for allowing the demonstration and for the protesters waving Kurdish Workers' Party (PKK) flags.
According to Turkey, the PKK is a terrorist organization.
– So you let the terrorist organization run wild and then wait for our support to join NATO? Erdoğan asked Sweden in his speech.
Rape convicted
The Swedish authorities had accepted the demonstration, which Paludan carried out in front of the Turkish embassy. However, the abduction has been widely condemned.
Among other things, the Prime Minister of Sweden Ulf Kristersson considered the burning of the Koran inappropriate.
– Freedom of expression is a key part of democracy. However, what is legal is not necessarily appropriate, the Prime Minister wrote on Twitter.
Kristersson added that he found Paludan's act "deeply disrespectful".
– I want to express my sympathy to all Muslims who have been upset by what happened in Stockholm.
The USA takes a stand
After Erdoğan's statement, the United States has also taken a stand on the matter. A spokesman for the country's Ministry of Foreign Affairs Ned Price further emphasizes that Finland and Sweden are ready in every way to join NATO.
However, following Kristersson, Price states that it is very disrespectful to burn such books that so many people consider sacred.
– Something can be legal, but still terrible, he says.
Paludan's abduction has caused large protests in Turkey, where Swedish flags have been burned in front of Swedish consulates and embassies.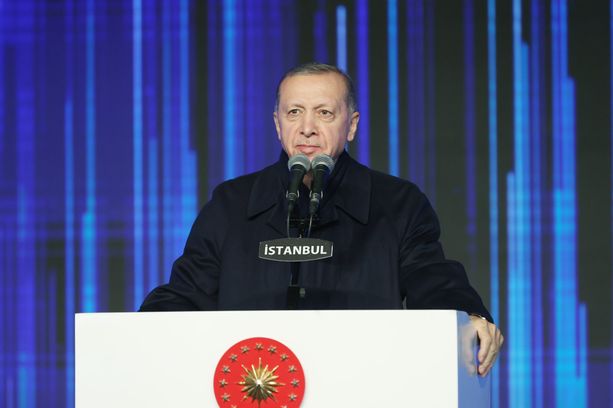 Turkish President Recep Tayyip Erdoğan is not accepting Sweden's NATO membership due to the events of the weekend. ZUMAWIRE/MVPHOTOS