Drew Barrymore pushed herself as an actor perhaps more than she's ever had in this praised 2009 drama. But she admitted that the role in question took both a physical and mental toll on her while filming.
Drew Barrymore's face didn't look the same after she starred in this TV movie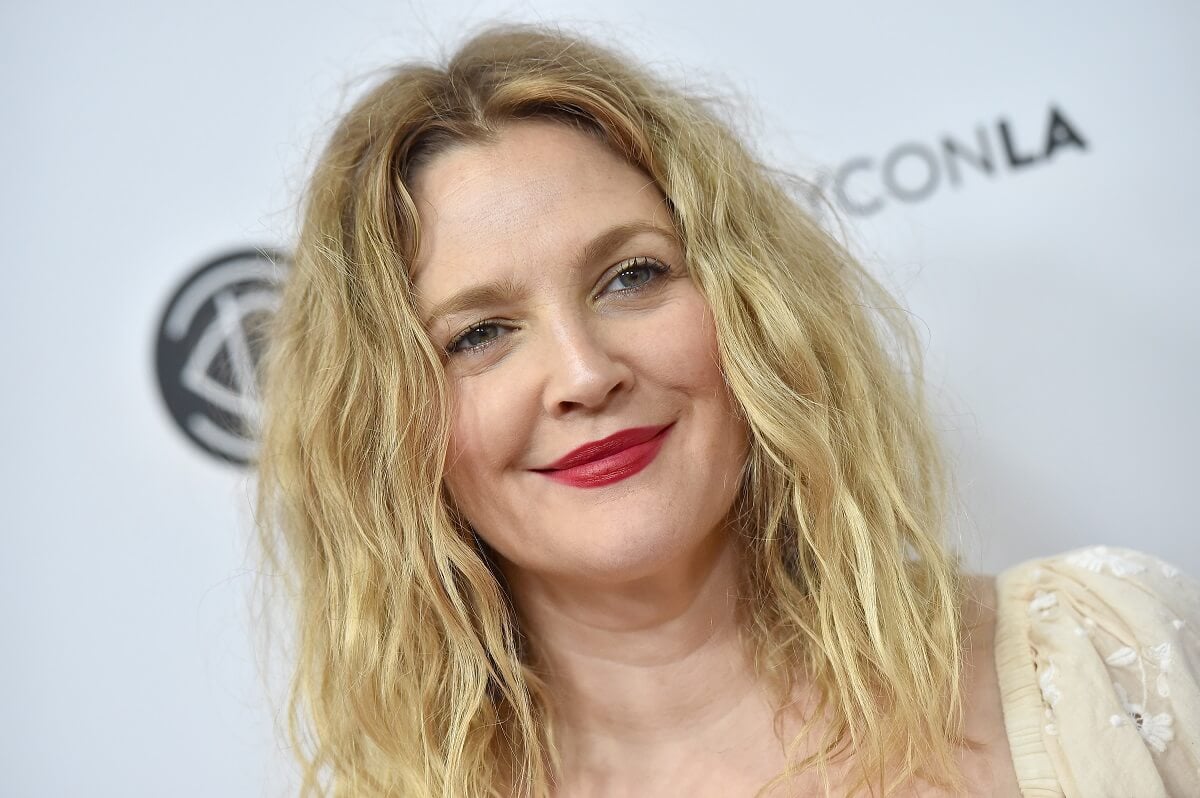 In 2009, Barrymore took a break from the romantic comedies to star in the television movie Grey Gardens. The film was based on a 1975 documentary of the same name that focused on a mother and daughter's reclusive lifestyle.
Before Barrymore was cast in the picture, however, she was far from director Michael Sucsy's first choice.
"I called to meet the director and I was told he didn't want to meet with me; he had other actresses in mind," Barrymore once told Newsweek. "So I thought, 'Well, I like a challenge, nothing has come easy to me,' so I begged and pleaded for a meeting. When I finally got one, I came with an annotated script full of research and I told him I'd do whatever I could to get the part. I've never studied so hard to be a character in my life. I took dialect lessons, wore different teeth and contact lenses. I cut myself off from my life."
After clinching the part, the talk show host went through an even more intense preparation process for her role of Edith Beale. This included only getting three hours of sleep a night while filming, and enduring makeup sessions that didn't agree with her face.
"Depending on the scenes we were shooting, I'd have to sit in that makeup chair for four to six hours every single day. Just ageing the face and hands took hours. Then, taking it off was another hour and a half," she once said according to Irish Examiner. "My face suffered as a result. We ended up with skin issues I'd never had before because I developed an allergy to chemicals in isopropyl, the alcohol used in removing cosmetics."
Drew Barrymore lost her mind while filming 'Grey Gardens'
Slipping into her Grey Gardens role also nearly cost Barrymore some of her mental health as well. Edith Beale and her mother lived an unorthodox and very isolated lifestyle, which Barrymore admitted she'd gotten a bit too close to.
"When I did a film called Grey Gardens, I think I officially f***ing lost my mind. I went right down into this woman's insanity," she once said on Armchair Expert. "I wouldn't talk to anyone, I wouldn't watch TV, I wouldn't drive a car, I wouldn't listen to radio. I only read what she read. I had that same avocado green IBM Selectric [typewriter] and that thing is not light … and I would just write manifestos. I was like Ted Kaczynski as Edie Beale in Grey Gardens."
But despite how difficult it was getting into the head-space of the recluse, Barrymore still relished playing the character.
"This had a challenge in every freakin' corner, it was terrifying," Barrymore once said to Reuters. "But I just fell in love with her, who she was and who she became."
Drew Barrymore on if she drew from real life inspiration for 'Grey Gardens'
Barrymore was known for having a contentious relationship with her mother. She felt like her mom, Jaid Barrymore, contributed to the destructive lifestyle she experienced as a child star. It was recommended that Barrymore emancipate herself from her mother, which she eventually did.
Still, Barrymore shared she didn't pull any inspiration from her real life relationship with her mother. Grey Gardens was also about the sometimes problematic relationship between mother and daughter. But the story had little similarities with the issues in the Barrymore family.
"I didn't draw on my relations with my mother. The Edies were living together and couldn't live apart. I parted from my mother at a very early age. So there's nothing at all I could draw on," she said.