Beyoncé and Jay-Z, Tom Hanks and Rita Wilson, Neil Patrick Harris and David Burtka, and Blake Lively and Ryan Reynolds are some of Hollywood's nearest and dearest celebrity couples. However, over the years, not all of the romantic relationships in the spotlight have been able to prevail. 
Jennifer Garner and Ben Affleck's split was definitely one of the more memorable breakups that seemed to have everyone talking. Demi Moore and Ashton Kutcher were another couple that went from being in love to being separated. 
Since the couple's shocking split, Moore has opened up about their relationship and what Kutcher allegedly used to say to "justify" cheating on her.
A look back at Demi Moore and Ashton Kutcher's relationship
After being introduced to one another through mutual friends, Moore and Kutcher first began dating in 2003. Many people probably remember the headlines and controversy the 15-year-age gap relationship stirred up. 
Trying to bring some levity to the highly-talked-about issue, when Kutcher hosted Saturday Night Live in 2005, Moore made a guest appearance but decided to dress up like an elderly woman. The age difference didn't seem to bother Kutcher and Moore, and by September 2005, the couple made their love official and wed. 
From Kutcher having to navigate life with Moore's daughters to Moore's tragic and unexpected miscarriage, there relationship wasn't always easy or perfect. With that being said, in November of 2011 the celebrity couple publicly called it quits, and the divorce was finalized in 2013.
The split between Demi Moore and Ashton Kutcher
Before Kutcher and Moore announced that they were splitting up there had been rumors going around for quite some time that the relationship was in trouble. When the pair didn't celebrate their sixth wedding anniversary together, more alarm bells and rumors went off. 
When the couple revealed that they were breaking up, Moore shared in a statement, "It is with great sadness and a heavy heart that I have decided to end my six-year marriage to Ashton". The Ghost star added, "As a woman, a mother and a wife there are certain values and vows that I hold sacred, and it is in this spirit that I have chosen to move forward with my life."
As for Kutcher, he stated, "I will forever cherish the time I spent with Demi. Marriage is one of the most difficult things in the world and unfortunately sometimes they fail." Both of the stars' explanations seemed vague, but it was obvious that something had happened. 
As time went on, slowly but surely things started to come to light. In 2019, as Esquire reported, in her memoir, Moore opened up about her marriage with Kutcher. 
Moore's relationship with alcohol and the struggles that came with IVF contributed to the couple's tensions. In her 2019 memoir Moore also touched on the rumors that Kutcher had been unfaithful, and the truth behind the troubling matter.
What Demi Moore said about her relationship and breakup with Ashton Kutcher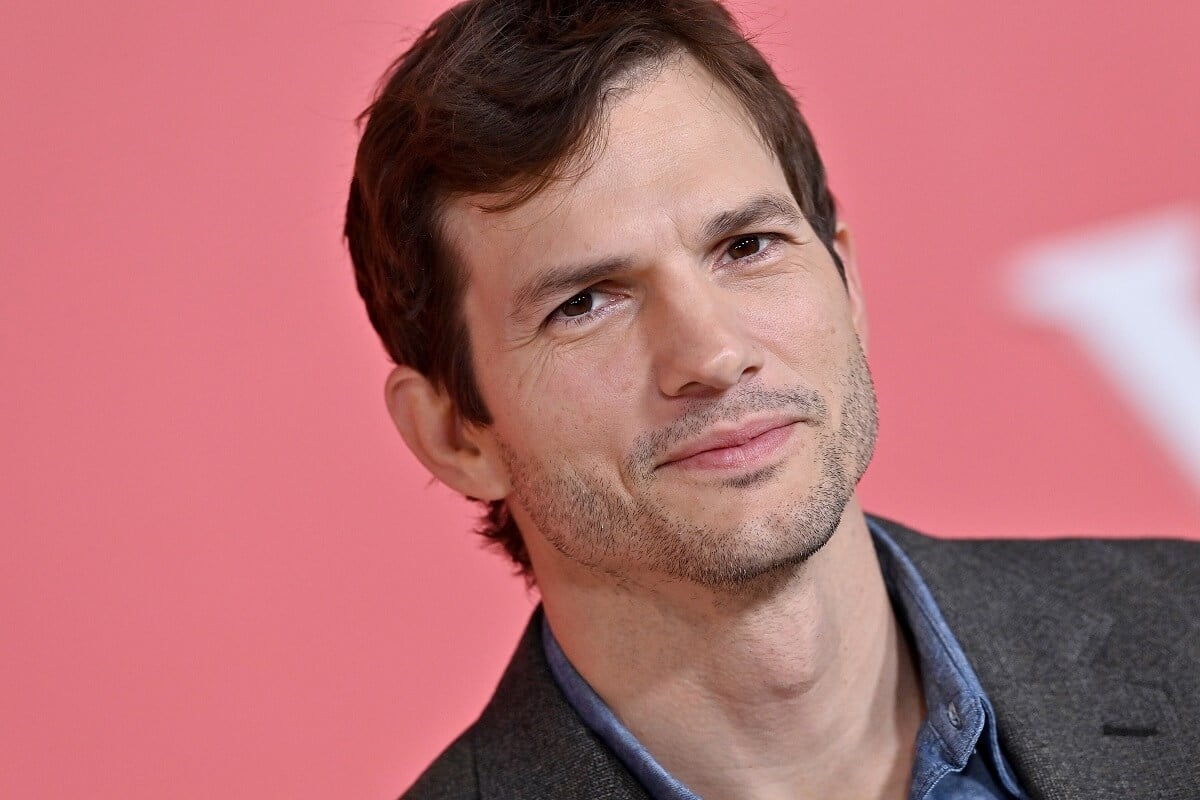 According to Moore, the couple's troubles with fidelity stemmed from having threesomes. Kutcher was the one who wanted to bring a third person into the bedroom. Moore admitted that she agreed but explained in Inside Out, "​​I wanted to show him how great and fun I could be."
Unfortunately, for Moore, the sexual encounters led to feelings of shame, and for Kutcher, it seemed to blur the lines of their marriage. Apparently, Kutcher would use these threesomes to "justify" cheating that may have taken place.
In 2011 Moore claimed that Kutcher had cheated on him for a second time, and shortly after, the That '70s Show star moved out. People is one of the many platforms that have covered the dramatic celebrity couple split.