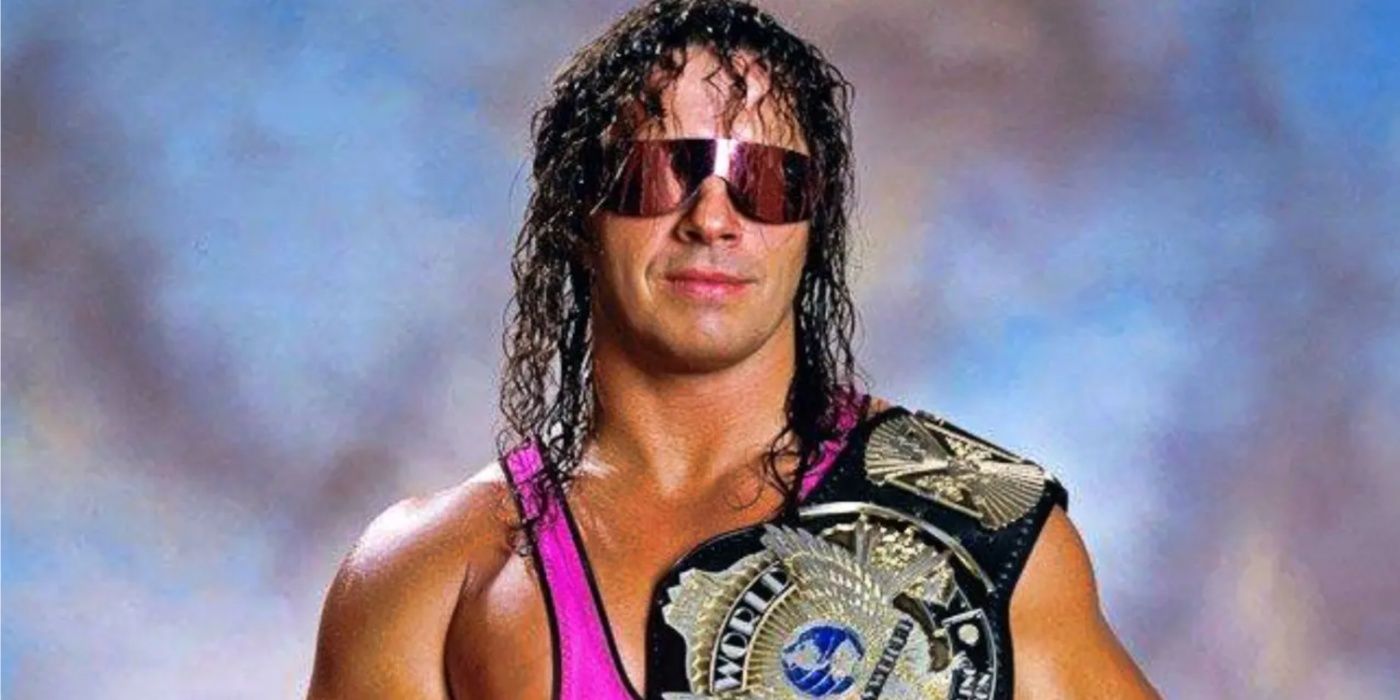 Roman Reigns has been a World Champion in WWE for more than three years, holding onto the title for longer than anyone else has for the past 35 years. It's the kind of reign that used to be commonplace in WWE until the early 1990s. Vince McMahon pivoted to shorter title runs after that with only a small handful of Superstars holding the title for longer than a year. However, Bret Hart has revealed extended title reigns were supposed to continue with him through the 1990s.
A Seven Year Reign
Speaking with Inside The Ropes (via Sportskeeda), Hart revealed McMahon told him he would be WWE Champion for seven, eight, maybe even nine years when he first won the title. "Vince McMahon said this is not a short-term thing. This is a long-term thing. We're gonna make you a champion like we did with Bob Backlund," Hart revealed. Backlund's first WWE Title reign was a historic one that ran for almost six years.
RELATED: Teddy Long Says Goldberg's Last Match Should Be Against Bret Hart
Had McMahon stuck to his word, The Hitman would have been WWE Champion throughout the 1990s and into the early 2000s, holding it for pretty much the entirety of the Attitude Era. In fact, there's no telling whether the Attitude Era would have even happened had Hart been WWE's only World Champion that decade. McMahon went back on his word long before Stone Cold and The Rock showed up, though.
Hulk Hogan Changed Everything
Less than six months later, Hart lost the WWE Title to Yokozuna in the main event of WrestleMania 9. Moments later, Yokozuna then lost the title to Hulk Hogan. The big shift in WWE that likely resulted in McMahon's change of heart was the return of Hogan. The Hulkster had left the company and Hart was effectively going to be the man to take his place, hence McMahon promising him a seven-year reign. However, since Hogan was back, he didn't need to be replaced, and Hart dropped back down the pecking order.
Title reigns of that length haven't returned since, although Reigns' run is the closest one by quite some way, and there's currently no end in sight. It's a shame Hogan returned to WWE when he did as it would have been fascinating to see how that alternate wrestling timeline would have unfolded. I can't imagine McMahon would have stuck to his word even without Hogan. As soon as The Hulkster showed up in WCW, followed by The Outsiders, there would have been a similar shake-up in WWE to the one that birthed the Attitude Era.