Barcelona turned El Clásico in favor of extra time given by the referee.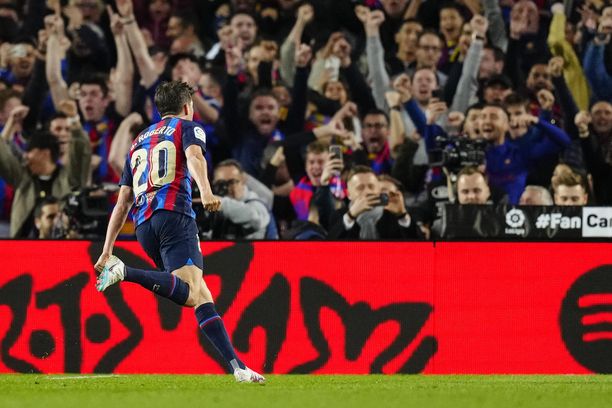 Sergi Roberto aired a 1-1 equalizer right at the end of the opening period. PDO
FC Barcelona marches inexorably towards the Spanish league championship.
The matter was confirmed in practice on Sunday, when it was able to respond to Real Madrid's attacking waves in its home Camp Noula in the last El Clásico match of the league season.
The match seemed to end in a 1-1 draw as the VAR booth rejected Madrid Marco Asensio goal in the 81st minute. The video showed how the Mallorcan was slightly offside when Dani Carvajal passed the ball.
Real Madrid would definitely have needed an away win so that the hosts' nine-point league lead would have shrunk. It didn't come because the substitute player Franck Kessie sank Valkoinet by completing the 2–1 winning goal in extra time given by the referee.
The Frenchman got the ball From Alejandro Baldeand completed the first goal of his Barça career in memorable fashion.
A 12-point league lead means Barcelona can no longer be caught. At the same time, it may also mean that the Madrid coach will not Carlo Ancelotti no more renewing the contract.
It is the 100th El Clásico victory in Barcelona's club history (Real Madrid has 101), and the first at home in the league since October 2018.