There are few competitors in the history of pro wrestling that were as iconic as Andre The Giant. The towering performer left an indelible mark on the world of sports and entertainment, becoming Vince McMahon's go-to megastar since purchasing WWE from his father.
RELATED: Every Major Andre The Giant Feud During WWE's Golden Era, Ranked Worst To Best
Throughout his career, Andre went through plenty of physical transformations, mostly due to acromegaly, his rare condition that made him a literal giant. We'll trace the evolution of the man who stood as a colossal legend, both in stature and in the hearts of millions of wrestling fans, chronicling his physical metamorphosis.
10
Pre Wrestling Days In France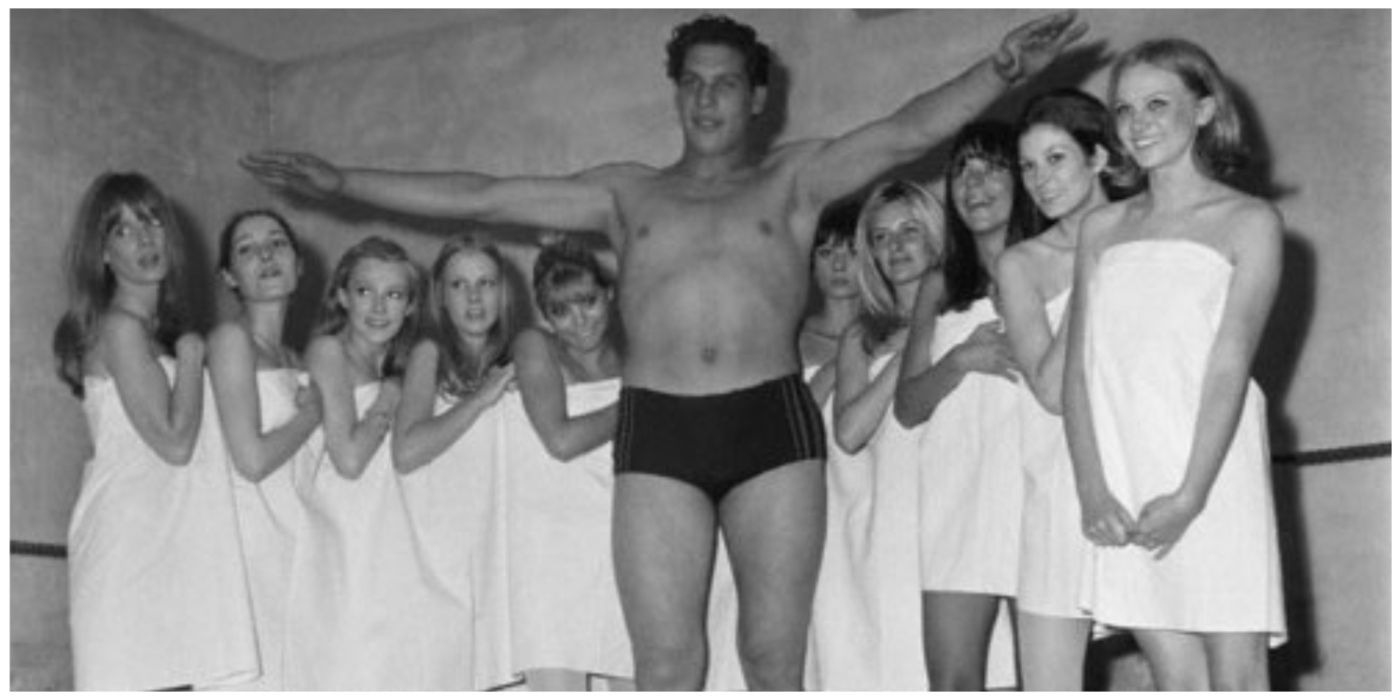 Andre The Giant, real name André René Roussimoff, was born in France in 1946. His rare disorder caused him to physically grow to epic proportions from a young age.
Andre's immense stature and strength made him stand out in his rural town. Despite the challenges posed by his condition, Andre embraced his unique features that would later propel him into the world of professional wrestling.
9
Entering The Wild World Of Pro Wrestling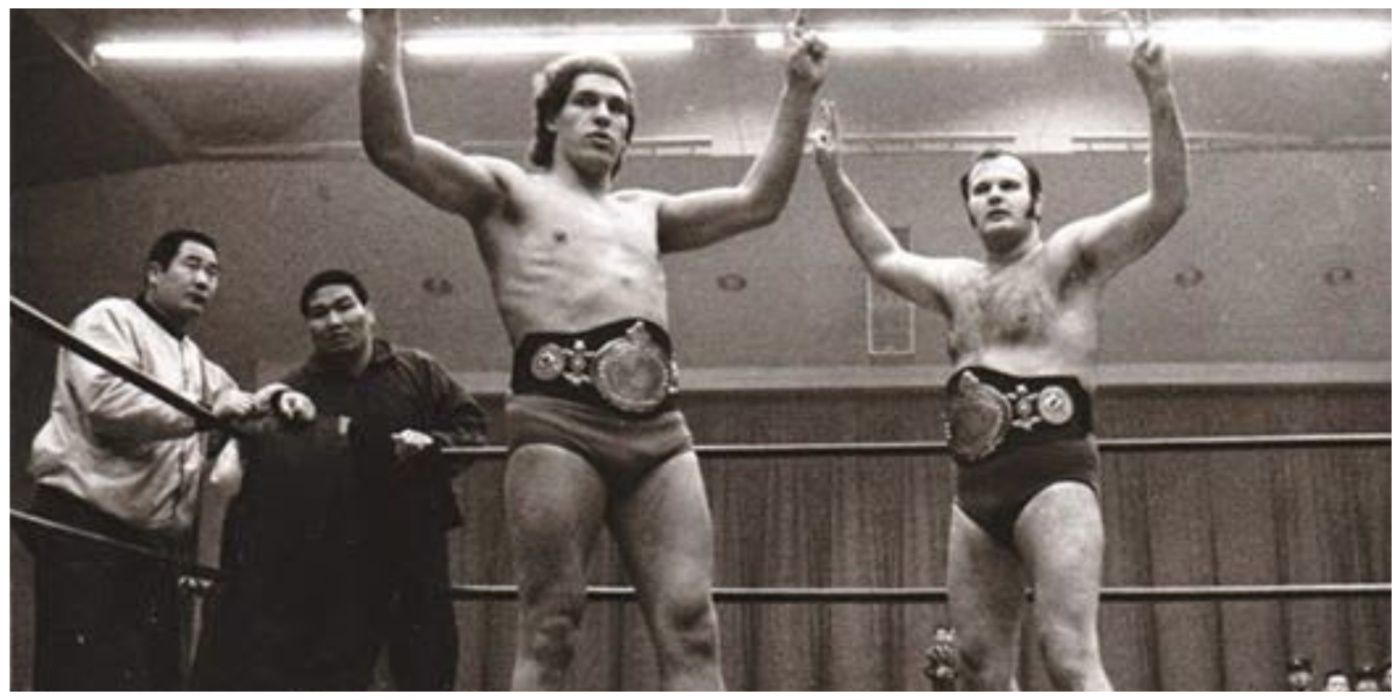 Andre the Giant began his illustrious wrestling career in the 1960s. To no one's surprise, his size and strength quickly made him a phenomenon in the world of professional wrestling.
Throughout the 1960s and '70s, Andre became a dominant force. His international fame paved the way for his eventual iconic tenure with WWE, where he became an unforgettable legend.
8
WWE Comes Calling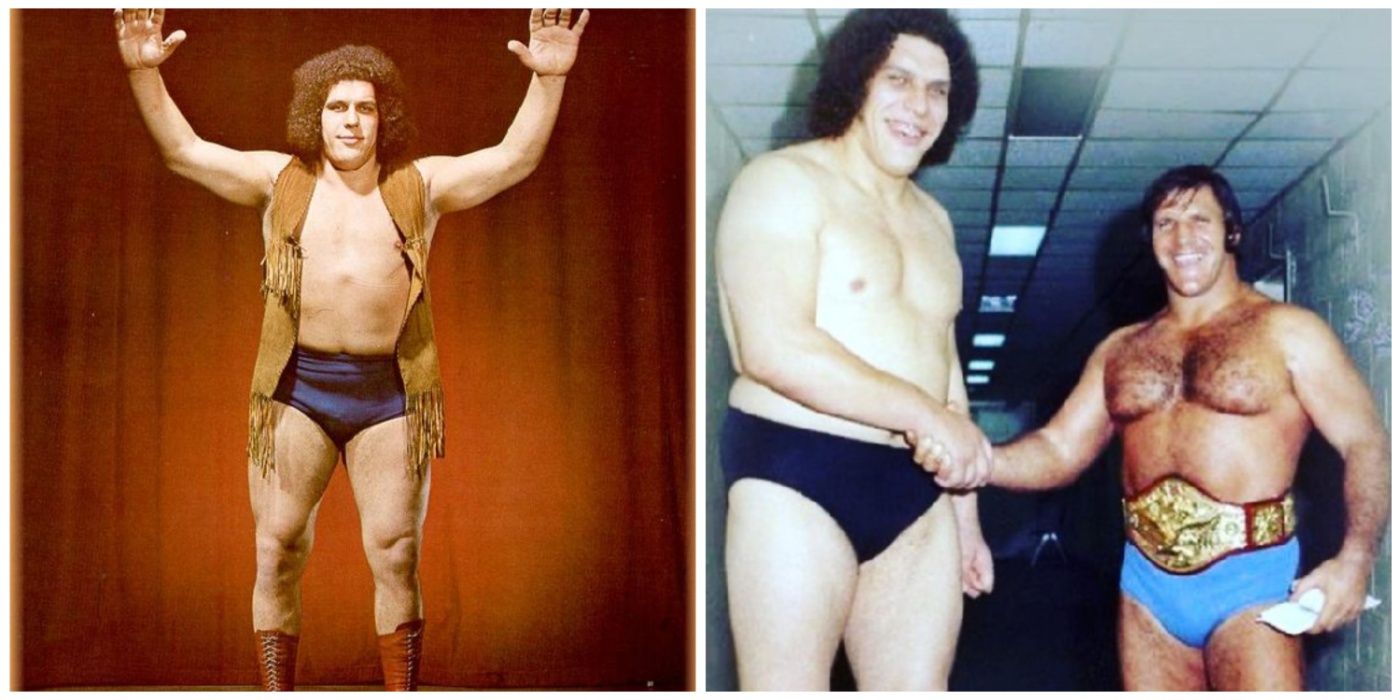 Andre signed with WWE in 1973, then operating under Vince McMahon Sr. He rebranded Roussimoff as "Andre The Giant" and orchestrated an intensive travel schedule, enabling him to compete in wrestling events worldwide while preventing overexposure – with both Andre and WWE getting paid for other promoters to use his services.
Andre was charismatic and mesmerizing, quickly becoming a fan-favorite babyface. He was incredibly athletic for a man his size, who made then-WWE Champion Bruno Sammartino look tiny in comparison.
7
A Star Is Born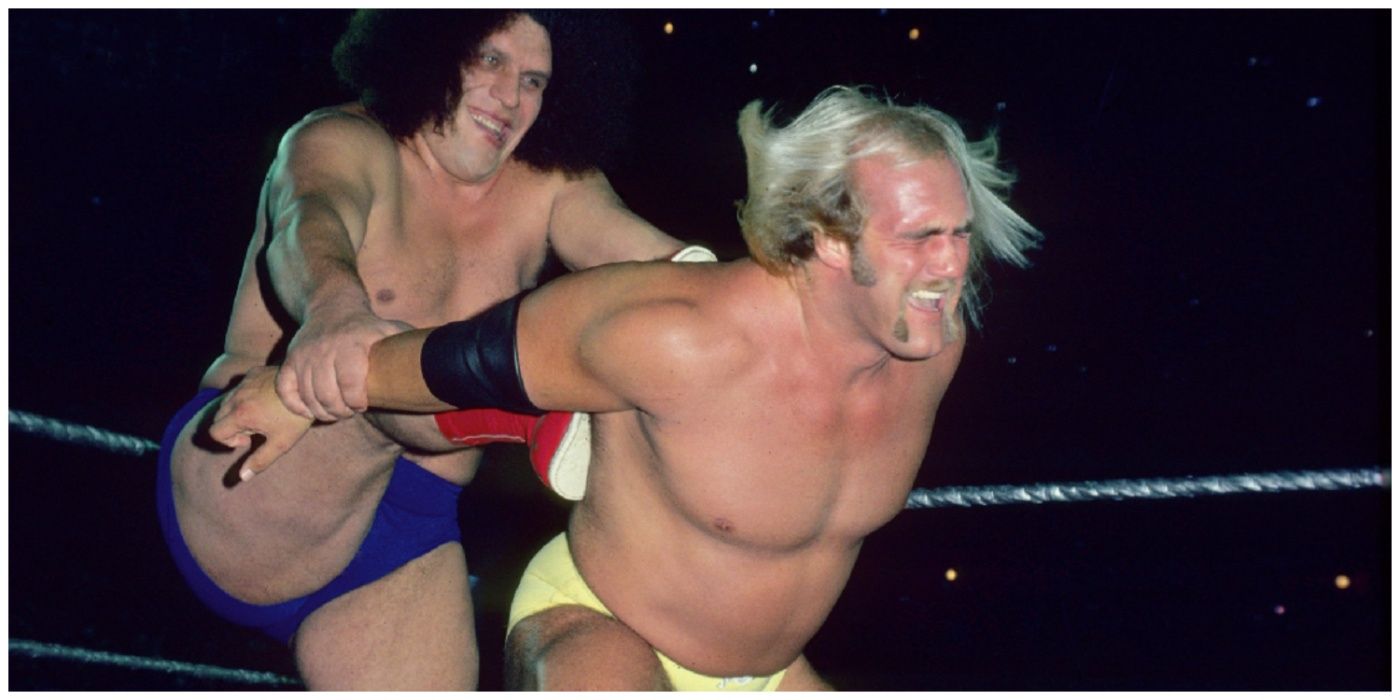 Every wrestling fan knows about Andre The Giant and Hulk Hogan's epic rivalry in the mid-80s, but a little earlier in both their runs in WWE, the two would feud, but with their roles reversed.
RELATED: 10 Things You Should Know About Andre The Giant's Wrestling Career In The 1980s
The Hulkster was the villain, while Andre served as the conquering hero. Their biggest match at the time happened at Shea Stadium, during the third Showdown At Shea event. Pictured here is the match in question, with Andre and Hogan showing their impressive flexibility.
6
First WrestleManias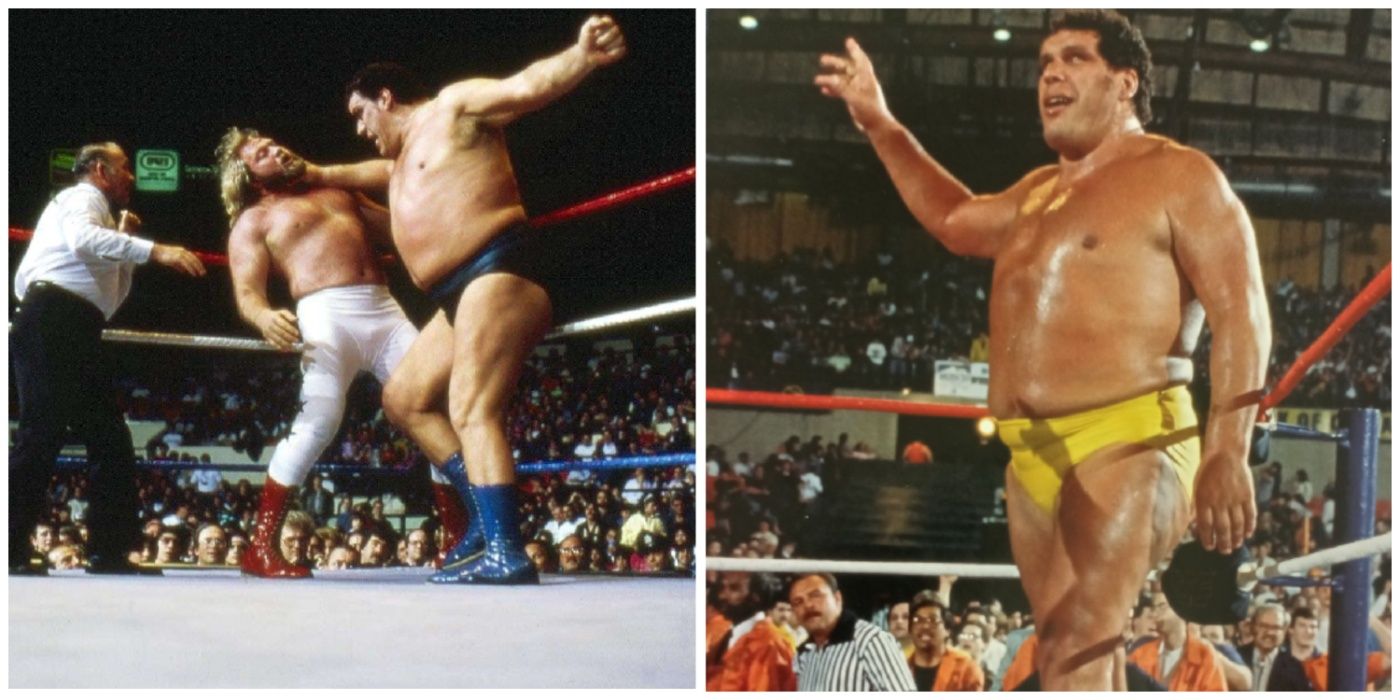 In the early to mid-1980s, Andre The Giant would enter a feud with Big John Studd over who was wrestling's true giant. Andre would face Studd in a "body slam challenge" at the inaugural WrestleMania, held at Madison Square Garden, which Andre would win.
He would continue his WrestleMania success the following year, where he would win a 20-man battle royal that also featured NFL players. Andre was visibly larger during these years, but still remained a force to be reckoned with.
5
Mainstream Success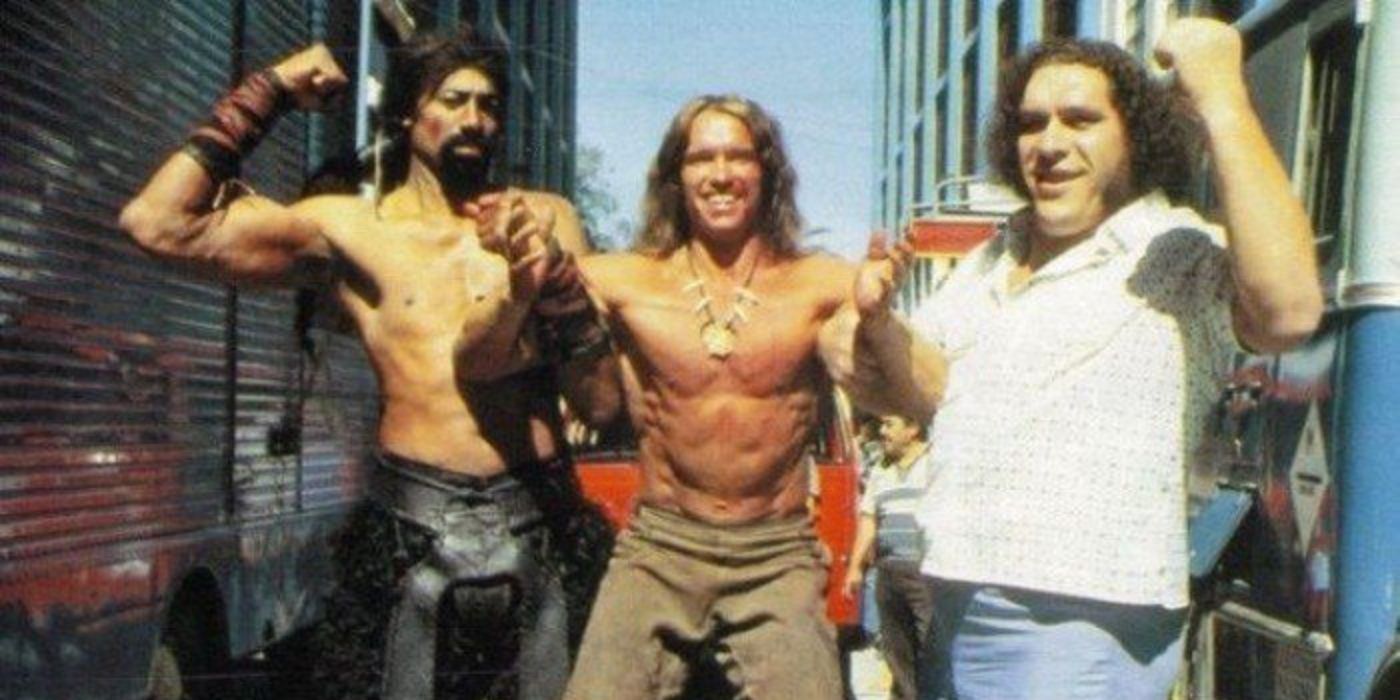 It was inevitable for a man as talented and physically unique as Andre The Giant to reach the mainstream. He would act in various TV and movie roles, including 1984's Conan The Destroyer, starring Arnold Schwarzenegger.
Pictured here on the set of the movie, Andre (alongside NBA legend Wilt Chamberlain) dwarfed Arnold, who wasn't a small man by any means.
4
The Biggest Showdown In Wrestling History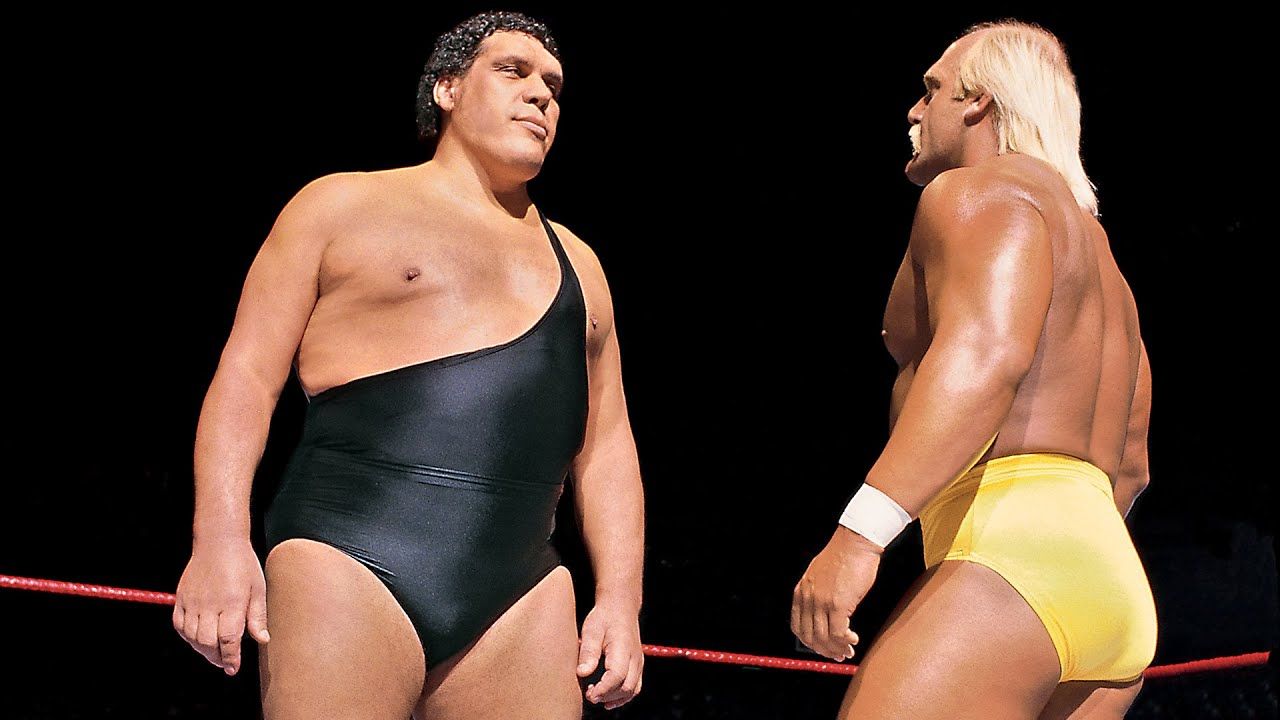 Andre The Giant would eventually turn heel by aligning himself with Bobby "The Brain" Heenan and challenging Hulk Hogan for the WWE Championship. This would be his most iconic look, wearing the black singlet and emphasizing his colossal size.
The monumental clash of titans took place at WrestleMania 3, and remains to this day one of the biggest matches of all time. The Hulkster would come out victorious by doing the unthinkable and bodyslamming Andre. He would follow up with a leg drop and the 1-2-3 that would send the Pontiac Silverdome in a frenzy.
3
Fezzik The Movie Star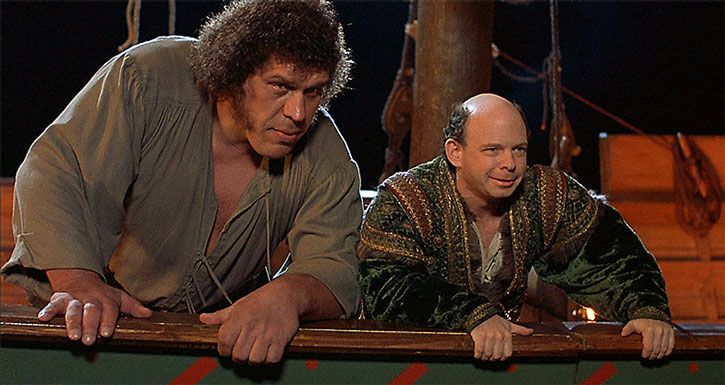 With years of physical abuse from wrestling, in addition to his difficult condition, Andre would compete less in the ring and focus on projects outside WWE.
RELATED: 9 Things WWE Fans Should Know About Andre The Giant's Life Outside Wrestling
His most famous movie role came as Fezzik in The Princess Bride. He played a loyal and kind-hearted character that would end up being Andre's favorite on-screen role.
2
Final WrestleManias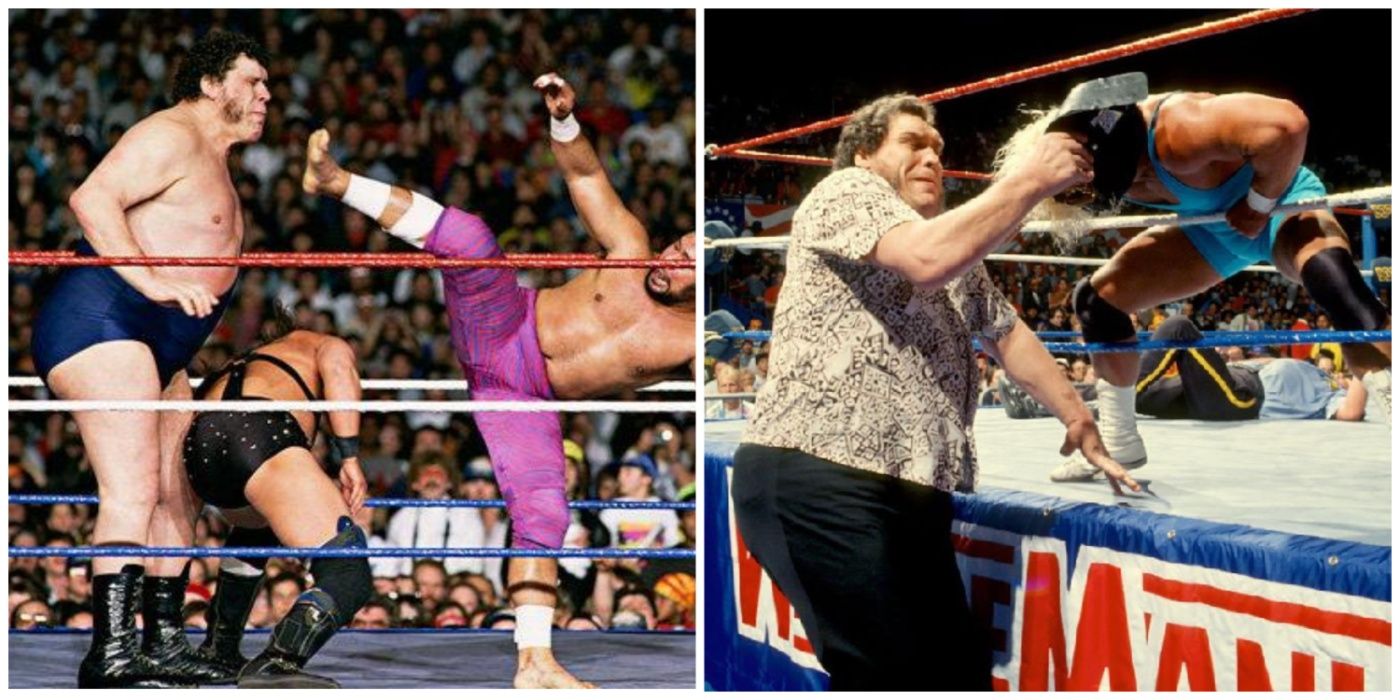 As the years passed, Andre The Giant would slow down considerably in the ring and lose much of his mobility. To counter this, he was placed in a tag team alongside Haku, where he wouldn't have to do as much in the ring. The Colossal Connection was formed, and the two would win the WWE Tag team titles from Demolition. Their reign wouldn't last long, though, as Demolition would regain their titles at WrestleMania 6.
By the time WrestleMania 7 came around, Andre was even less mobile, only interfering in a match between Mr. Perfect and The Big Boss Man.
1
The Giant's Last Chapter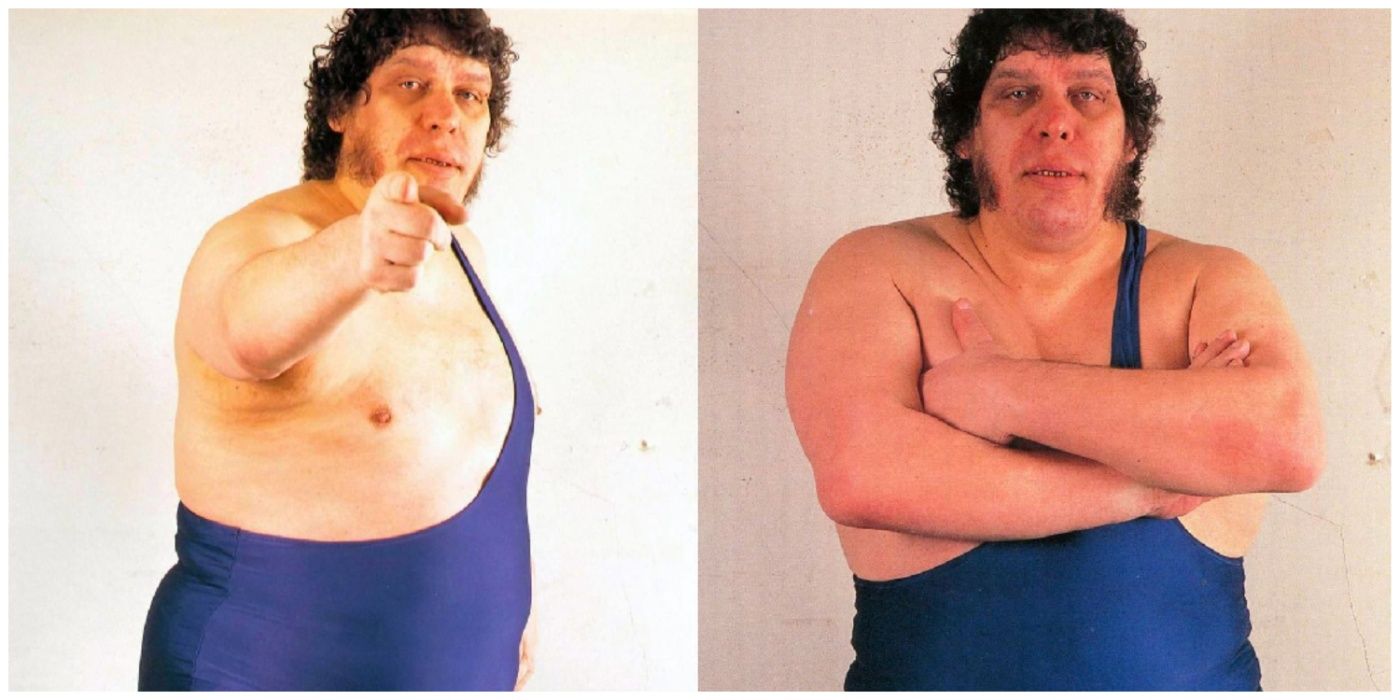 Andre The Giant would spend his final active years wrestling around the world, most notably with All Japan Pro Wrestling. He was a shadow of his former self, with his rare condition contributing to his deteriorating health. Pictured here are the legend's final days as a competitor, wearing his famous singlet.