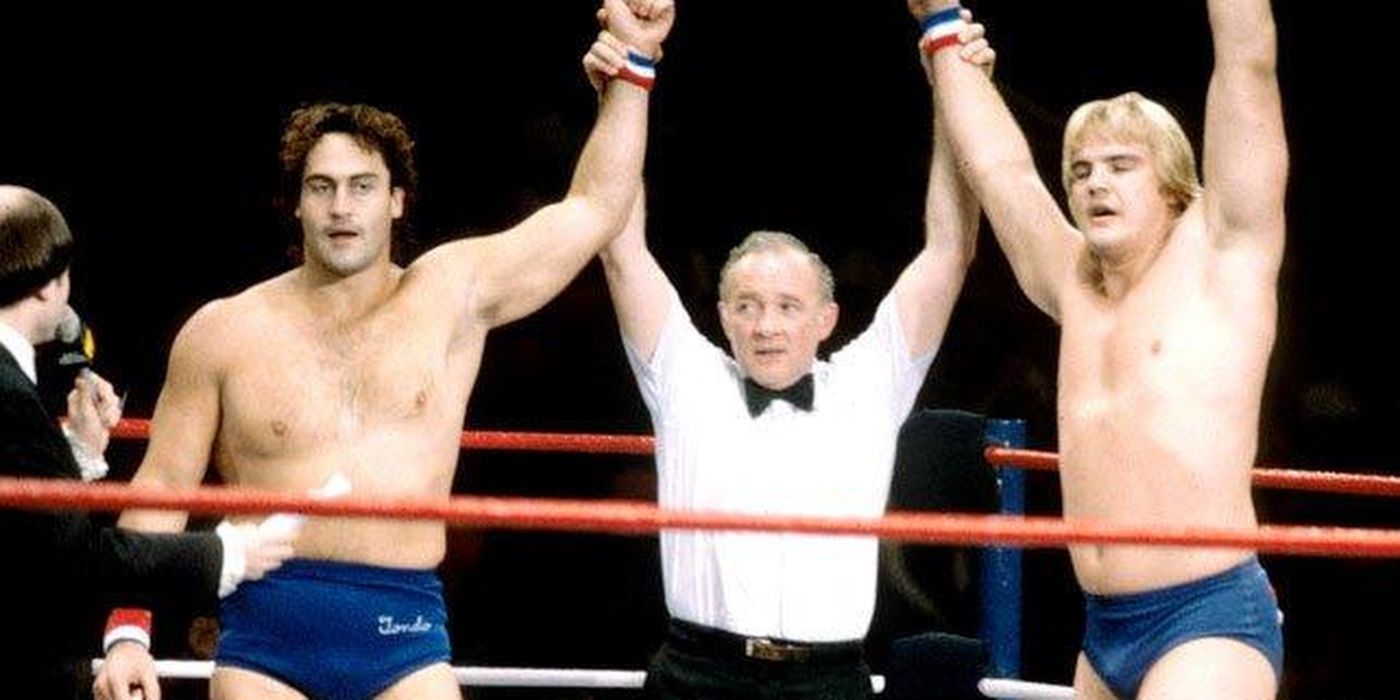 How many different ways can professional wrestling fans dissect any given topic about professional wrestling? On the subject of entrance themes, they have fascinated and gotten fans pumped up for action since the days of Gorgeous George preening out to the ring to the tune of Pomp And Circumstance (yes, Macho co-opted it for himself, and even purchased the rights to the gimmick from Gorgeous George's widow).
Related: 10 Best Impact Wrestling Theme Songs Ever, Ranked
Michael PS Hayes will certainly tell you if you ask him that The Fabulous Freebirds made pop music for wrestling entrances famous. Whether he did or not can be debated, but between pop music, rock, pop, metal, and Jim Johnson, WWE theme songs have permeated the pop culture landscape. However, not all the ones recorded get used.
7
Rick Derringer – "Real American" (The US Express)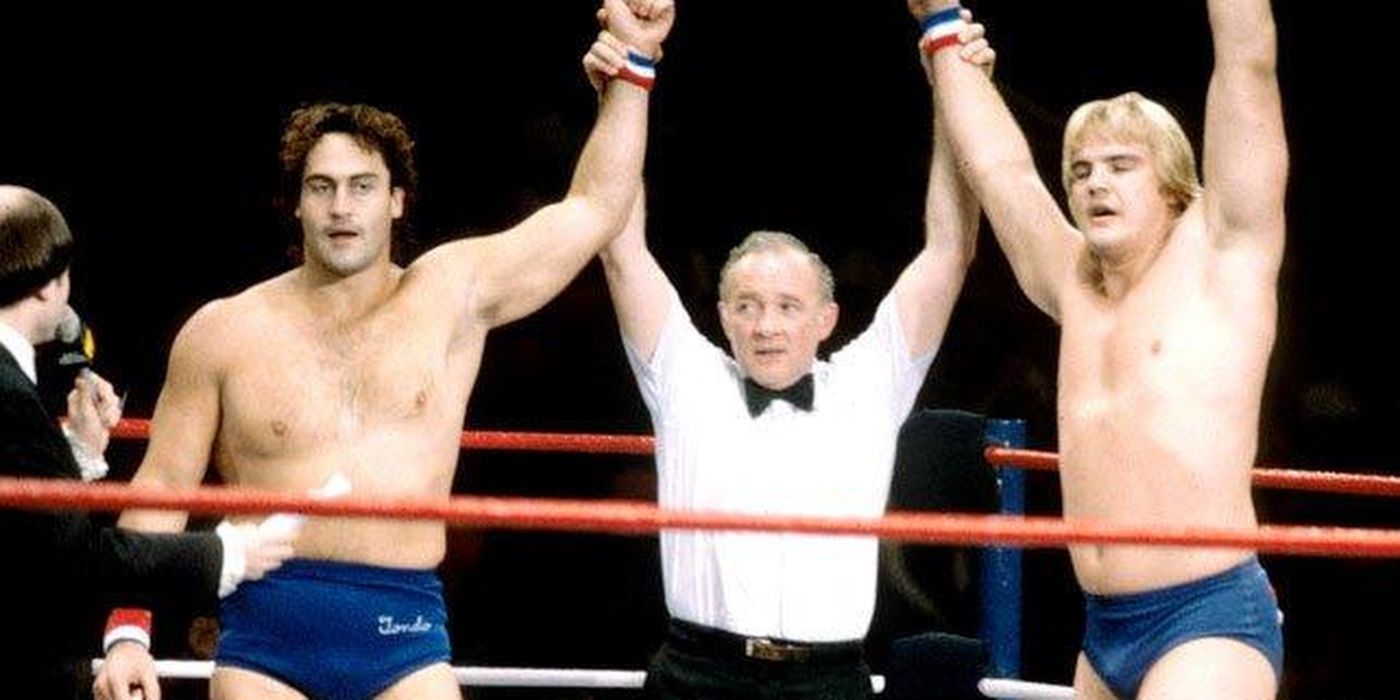 Yes, it's true – Rick Derringer's "Real American" might be the most iconic wrestling theme song of all time, but it wasn't originally intended for Hulk Hogan. It was actually intended for Barry Windham and Mike Rotunda, aka The U.S. Express. Thankfully for history, after being used a handful of times, creative minds realized that the song would have been better suited for Hulkamania and Hulk Hogan.
6
Jim Johnston – "Oh Hell Yea" (Stone Cold)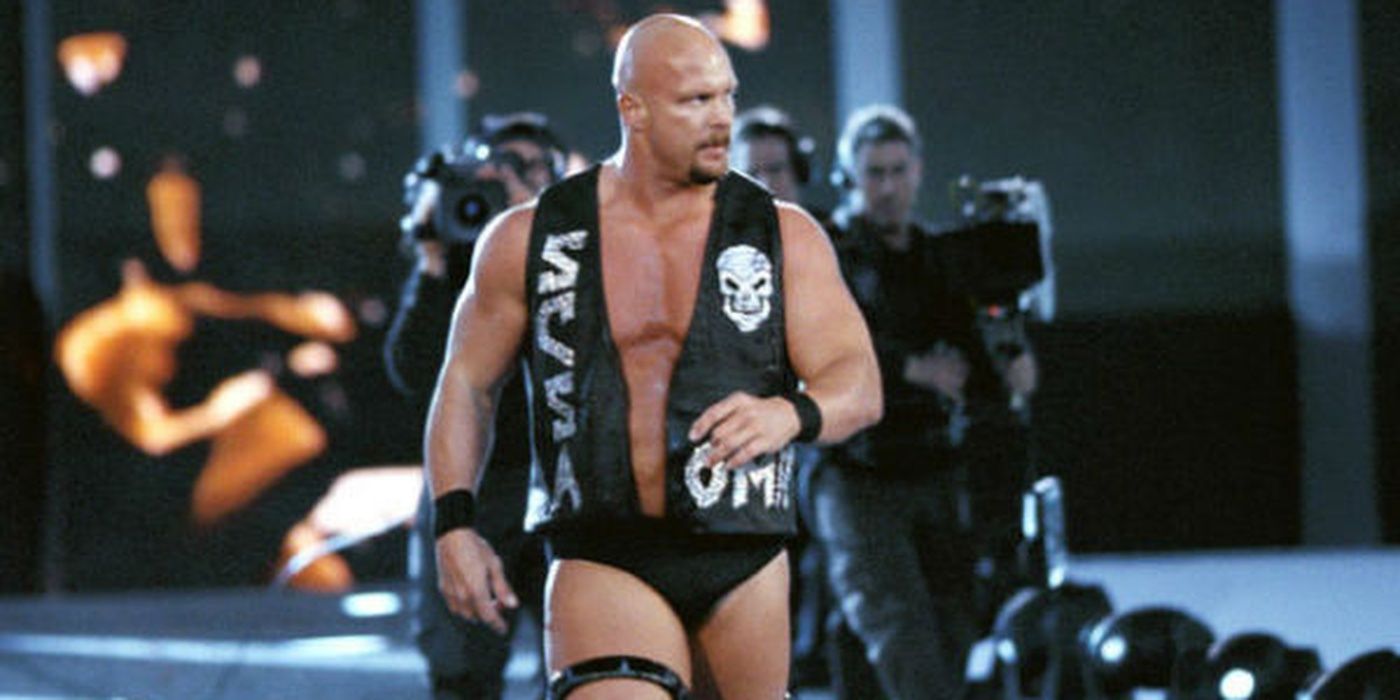 When the glass shatters, fans know that Stone Cold's coming to stomp a mudhole in opponents and walk it dry. But that didn't mean that a few times WWE didn't try to tweak Austin's most recognizable and most iconic theme ever.
Related: 10 Worst WWE Theme Songs Today
One of the first attempts was on WWE The Music Album Volume 4. Remixed by Jim Johnson and featuring the band H-Block X, "Oh Hell Yea" is a little heavier but doesn't have the same intensity as Austin's original theme. It's a nice song to have during a Stone Cold video montage, which WWE did use a few times during this era.
5
Run DMC – "We The Kings" (DX)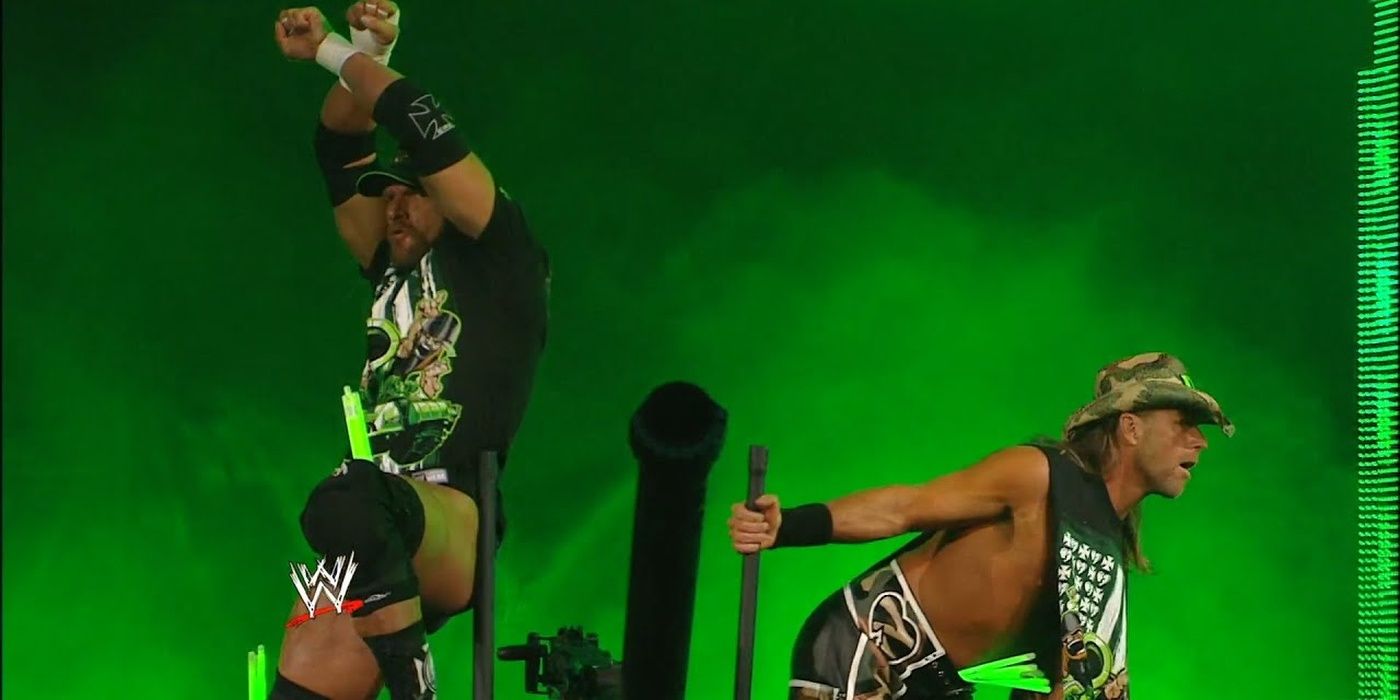 While it might not have been intended to be an actual theme for DX; when you get hip hop legends Run DMC to record a song for you, you really ought to use it. Recorded as part of the WWE Hip Hop album, Aggression, the group's "We The Kings," is a visceral remix of the traditional DX theme. It would've been awesome to see the group head to the ring with Run DMC in tow at a PPV. Perhaps they could dust it off the next time they do a DX reunion.
4
Jim Johnston & Adam Morenoff – "The Game" (Rap Version)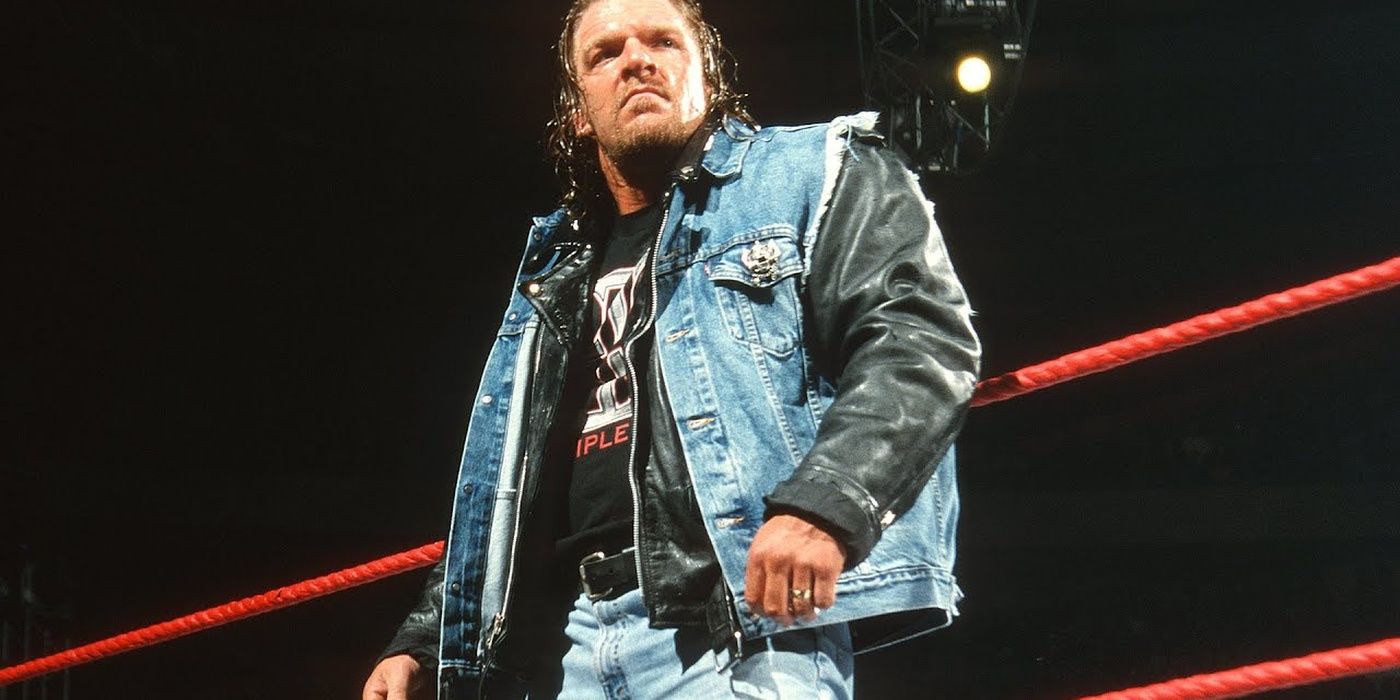 Up until Motörhead forever etched "The Game" into wrestling's soul, Triple H's "My Time" theme was a great kickass theme to get pumped for The Game's arrival to the ring. It fit The Cerebral Assassin perfectly. Evidently, Johnston kept that beat and took another stab at the lyrics. Instead of Chris Warren (who does the My Time and DX themes), he turned to Adam Morenoff to put down rap vocals to that beat. It was released as part of the 2002 Anthology record. But Triple H isn't a rap guy, making this theme not fit his character had WWE chose to go with it.
3
Disturbed – "Glass Shatters" (Stone Cold)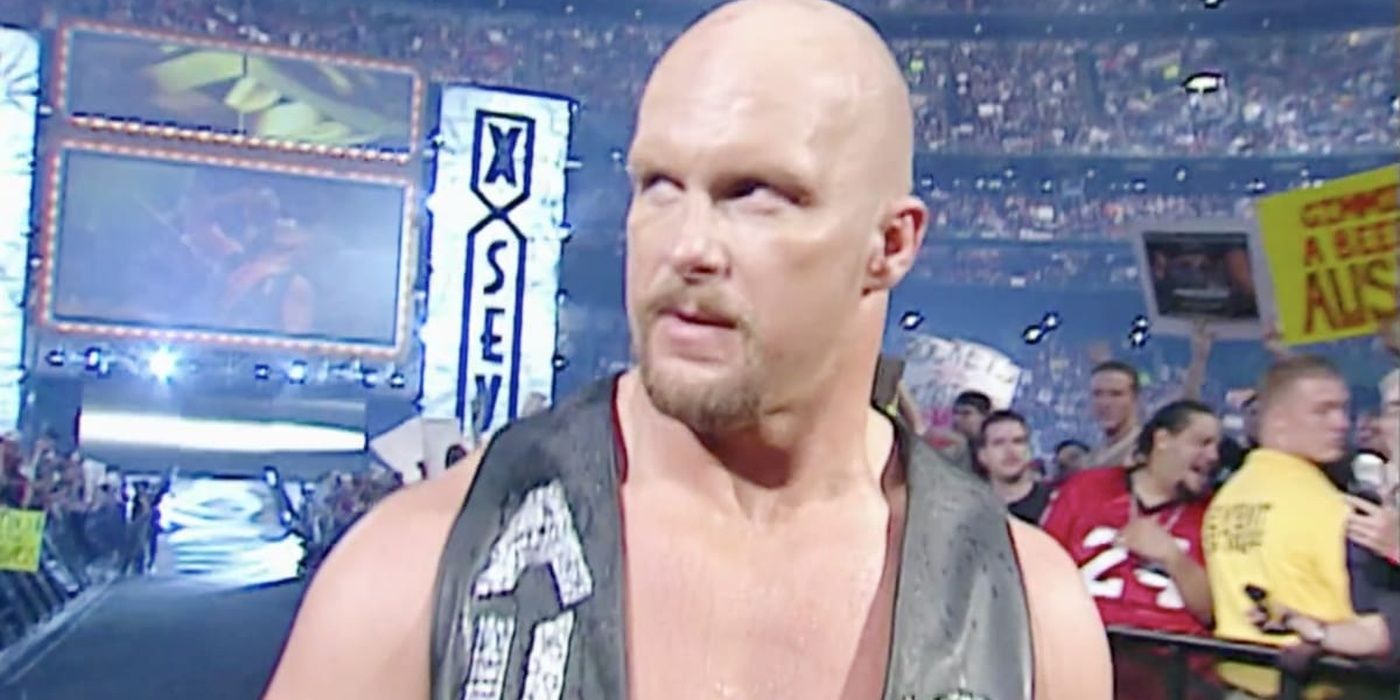 In the early 2000's Disturbed was one of the best hard rock/heavy metal bands on the planet. That meant they were given the opportunity to collaborate with WWE. They did collaborate in a big way. The recorded the song "Glass Shatters" for a certain glass shattering Bionic Redneck, which was on Forceable Entry.
Related: 8 Wrestlers "Stone Cold" Steve Austin Couldn't Get Over
Stone Cold even stomped to the ring with this song a couple of times – notably WrestleMania 17, but just like with Jim Johnston's "Oh Hell Yea," and the underrated "Venom," that was used during The Alliance, it's just not that that iconic real Glass Shatters theme.
2
Dame Grease With Meeno – "Ministry" (The Undertaker)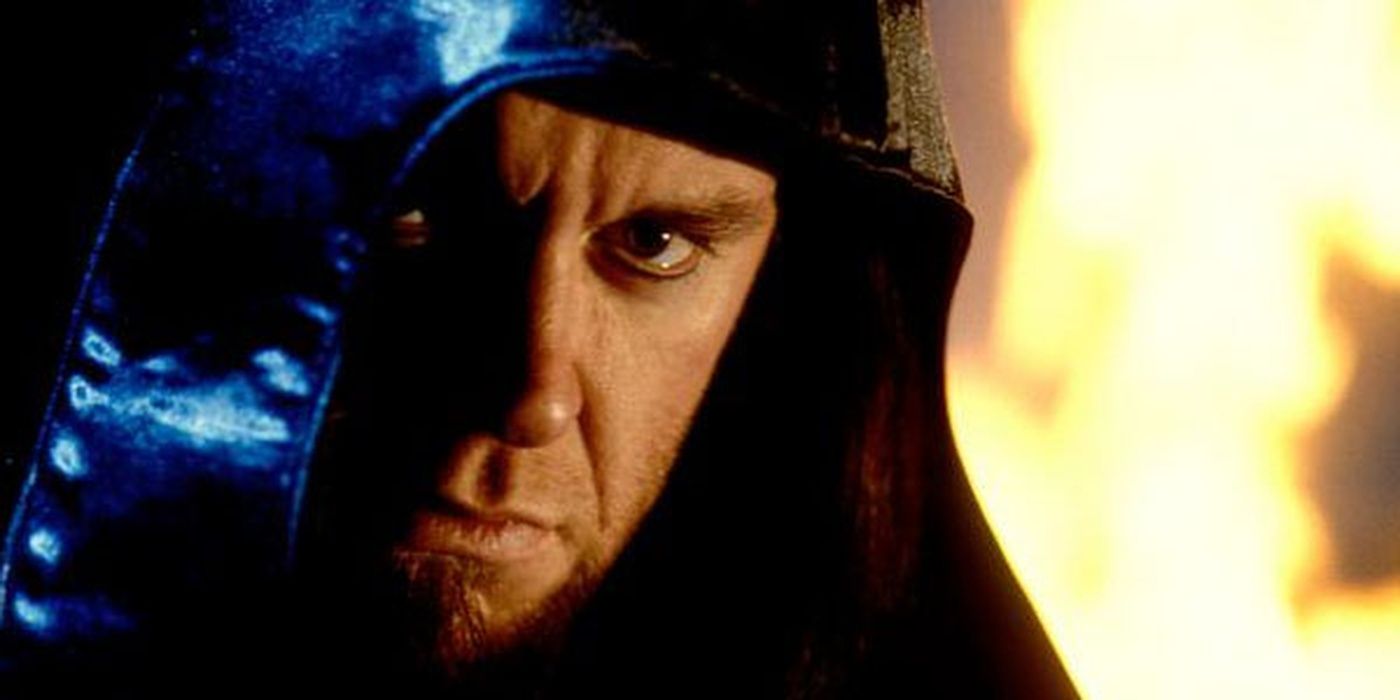 Can you imagine the giant wrestling zombie-turned badass Texan-back to wrestling zombie The Undertaker walking down the aisle vibing to a hip hop song?! Dame Grease's "Ministry" was clearly inspired by The Lord Of Darkness and even uses a similar beat to The Deadman's Ministry Of Darkness theme. Appearing on The Aggression album, it was one of the many hip hop songs inspired by the WWE Superstars. This is a good beat, but there was zero chance (in Hell) that we'd ever see The Phenom nodding his head out to this or any other hip hop song.
1
Type O Negative – "Out Of The Fire" (Kane)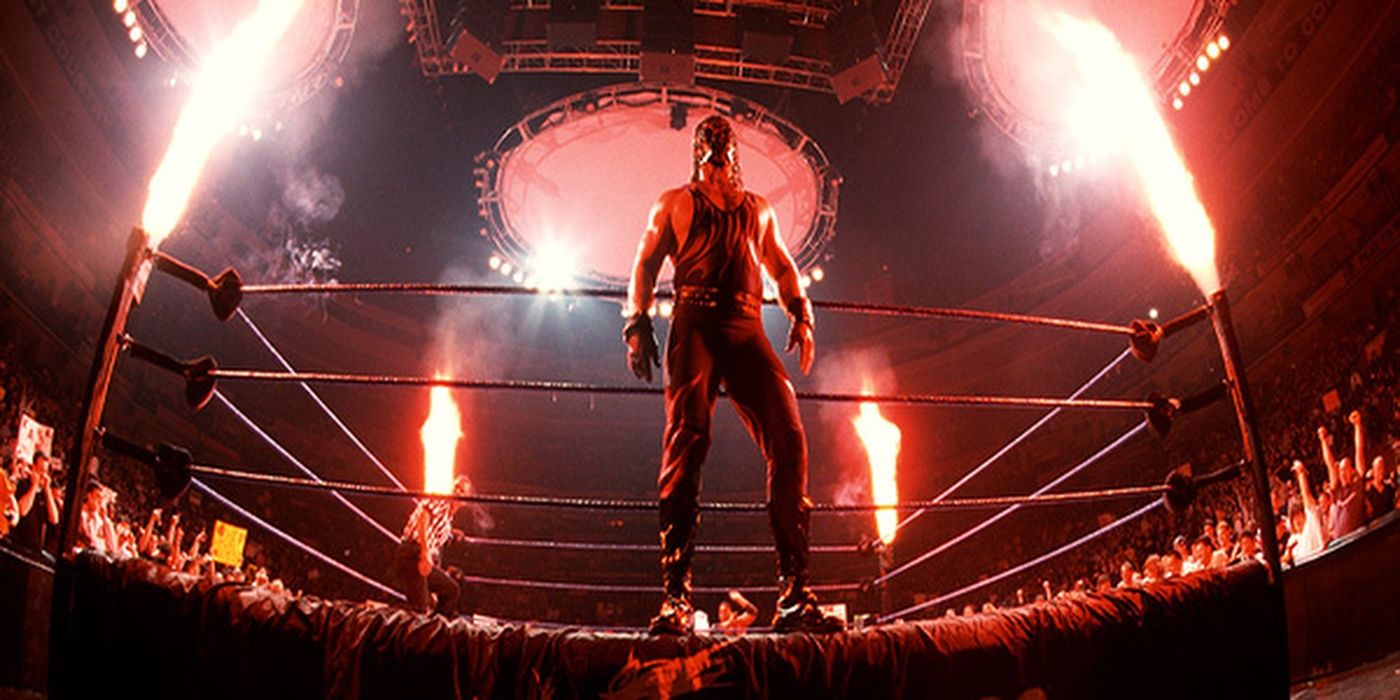 There might not be a better combination of superstar and band match on this list than Brooklyn-based Gothic rockers, Type O Negative and The Big Red Machine, Kane. The brooding rockers were gearing up to have what probably would have been a huge mainstream single with "Out Of The Fire" for Kane (the song eventually appeared on the band's Life Is Killing Me). WWE had contacted the group. According to his fellow band mates, departed lead singer Peter Steele was bummed out that the company opted to go a different direction with Kane during this time, which meant that the Goth Rock piece didn't fit as well as once thought.