In the Golden Age of WWE, musclemen were an attraction that drew large crowds and an even larger television audience. Men like Hulk Hogan, Ultimate Warrior, Tony Atlas, Hercules and many others visually leaped off the screen with their muscular physique. WWE would capitalize on the larger than life persona of these supermen. World Championship Wrestling would follow suit with the muscleman in the 1990s as well.
RELATED: 10 Most Muscular Physiques In WCW History, Ranked
Yet, the idea of a muscular woman was foreign throughout the Golden Era of WWE and the 1990s run of WCW. As women's wrestling has continued to evolve and become more popular, the idea of a superwoman has finally arrived in sports entertainment, These days muscular women can compete in their own women's division, they can compete against men, they can win titles and be considered entertaining draws. Jade Cargill and Impact Wrestling's Jordynne Grace have used their muscular physiques to capture championships in their promotions. WWE has also gotten on board with the muscular female superstar.
UPDATE: 2023/09/19 07:30 EST BY CHRISTOPHER DAVIS
15 Most Muscular Women In WWE History, Ranked
WWE has not always been progressive with their women's division. During the height of the Attitude Era throughout the Ruthless Aggression Era, WWE seemed to value eye candy more than powerful muscular physiques in their female competitors. Now each WWE generation (since the Golden Era) has promoted their share of muscular females, but in modern wrestling those muscles seem more widely accepted on WWE television. As WWE has evolved into an equal opportunity employer of female sports entertainers of all shapes and sizes, fans have enjoyed looking back over the annals of history at the most muscular women to ever compete. Jade Cargill may also find herself on this list one day as rumors of her signing with WWE swirl in the air.
15
Dana Brooke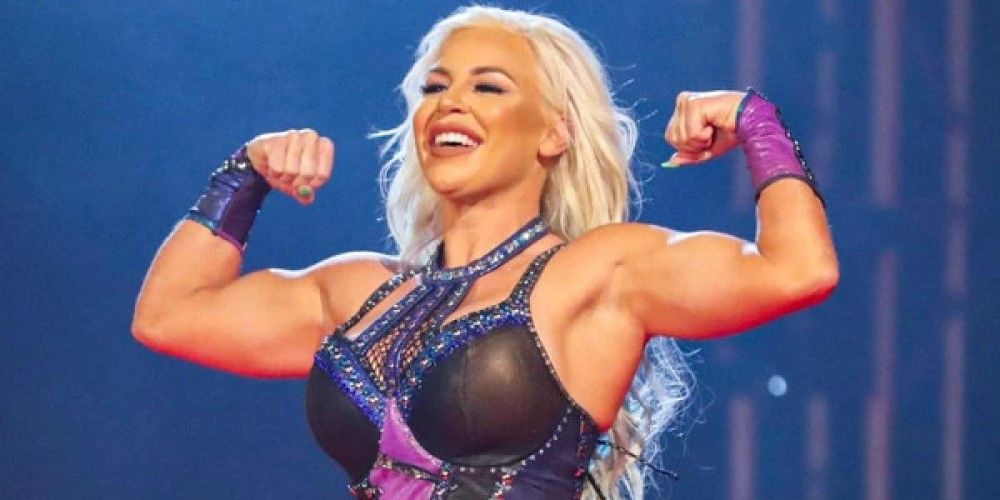 Dana Brooke is a 5'3, 125 pound dynamo of muscle. Even before joining WWE in 2013, she was a successful bodybuilder. Brooke would win the Female Image and Best Female of the Year in 2017 at the Mr. Olympia contest. Brooke's powerful and athletic physique pops on WWE television. Yet, her stature hasn't led to a lot of in-ring success on WWE television. Dana Brooke has won the retired 24/7 Championship 15 times in her WWE career. In 2016, Pro Wrestling Illustrated named the muscular Brooke the 26th best female out of 50.
14
Linda Miles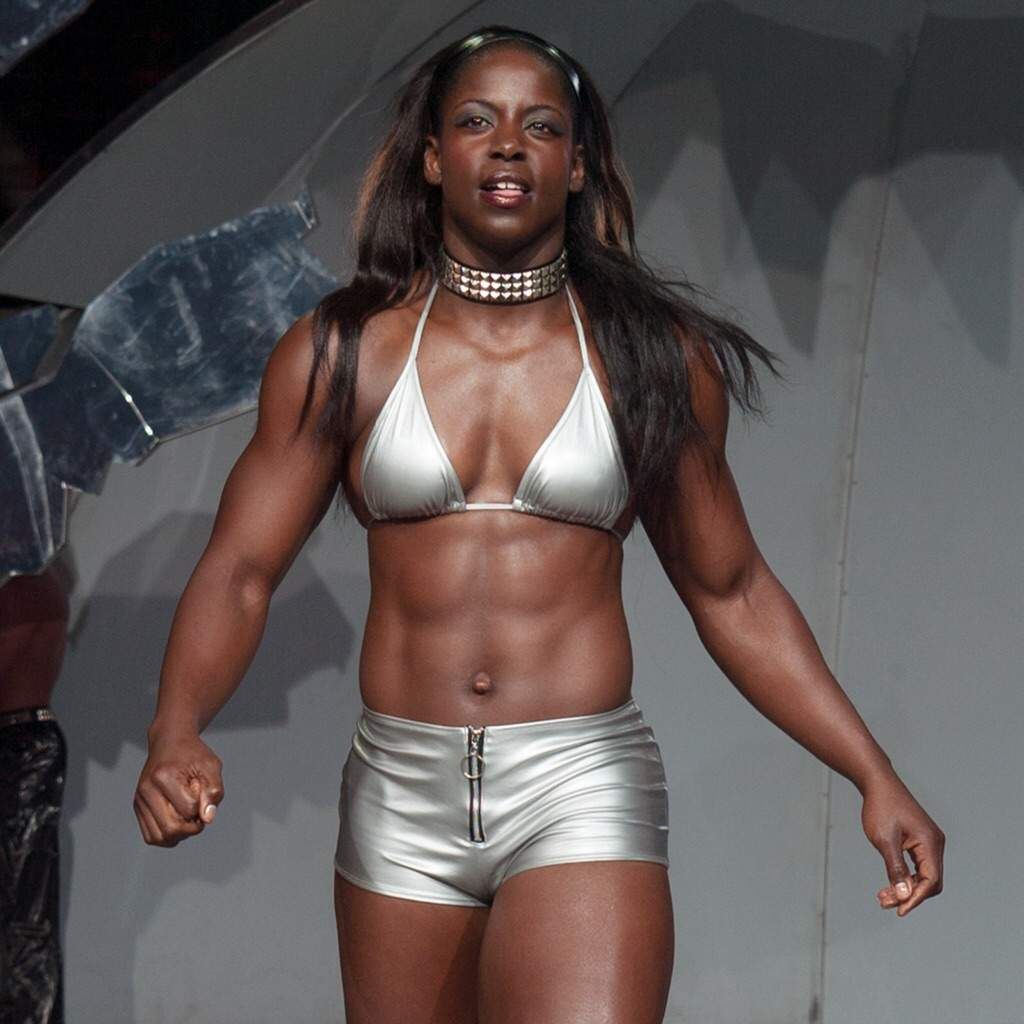 The 6'0 186 pound Linda Miles would co win the second season of WWE Tough Enough with Jackie Gayda (more on her later). Miles' size and athleticism led to her two-year career in WWE from 2002-2004. In the summer of 2003, Miles would re-debut in WWE as the dominatrix Shaniqua. As Shaniqua, Miles would dominate the Smackdown Divas division while also managing the Basham Brothers. Miles would eventually be sent to Ohio Valley Wrestling to continue to develop. She was released in late 2004.
13
Zoey Stark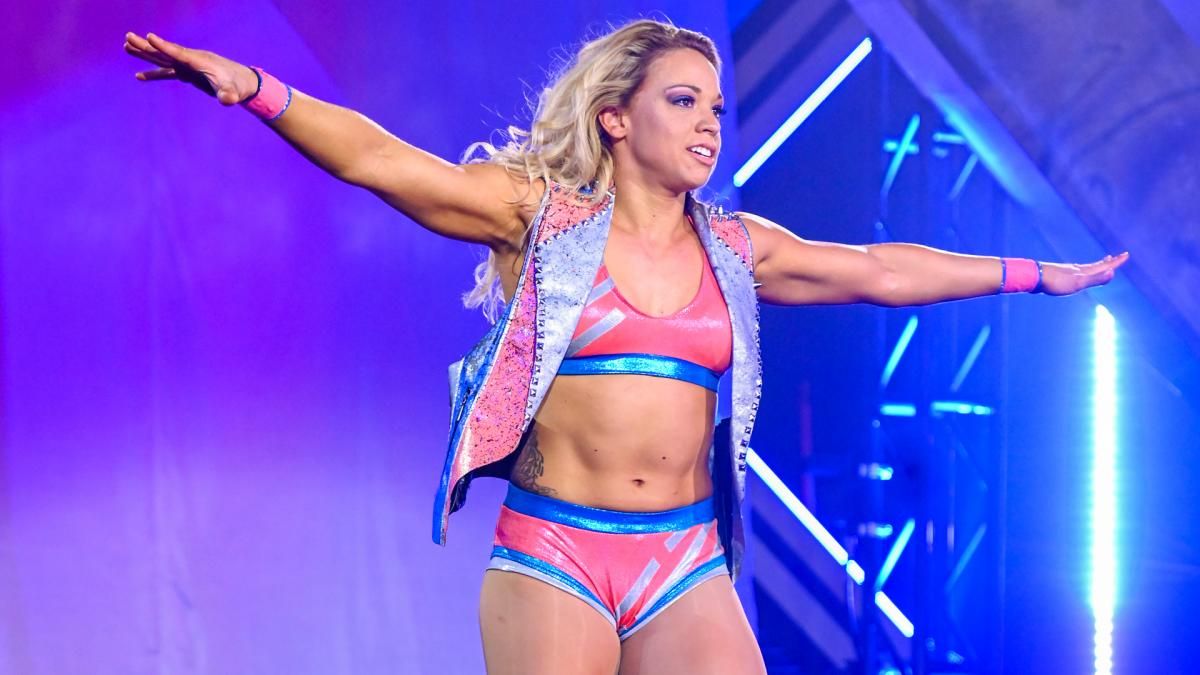 At 5'8 and 140 shredded pounds, Zoey Stark continues to pack on muscle during her WWE run. Stark joined WWE NXT in 2021 and has dominated competition ever since. Stark would team with Io Shirai to win the NXT Woman's Tag Team Championships at Great American Bash 2021.
RELATED: Has Zoey Stark Truly Benefitted From Trish Stratus' Feud With Becky Lynch?Stark received much main roster attention when she joined Trish Stratus in a feud with Becky Lynch. The muscular competitor would turn face at the end of the feud when retaliating against Stratus after the WWE legend berated and slapped her.
12
Tori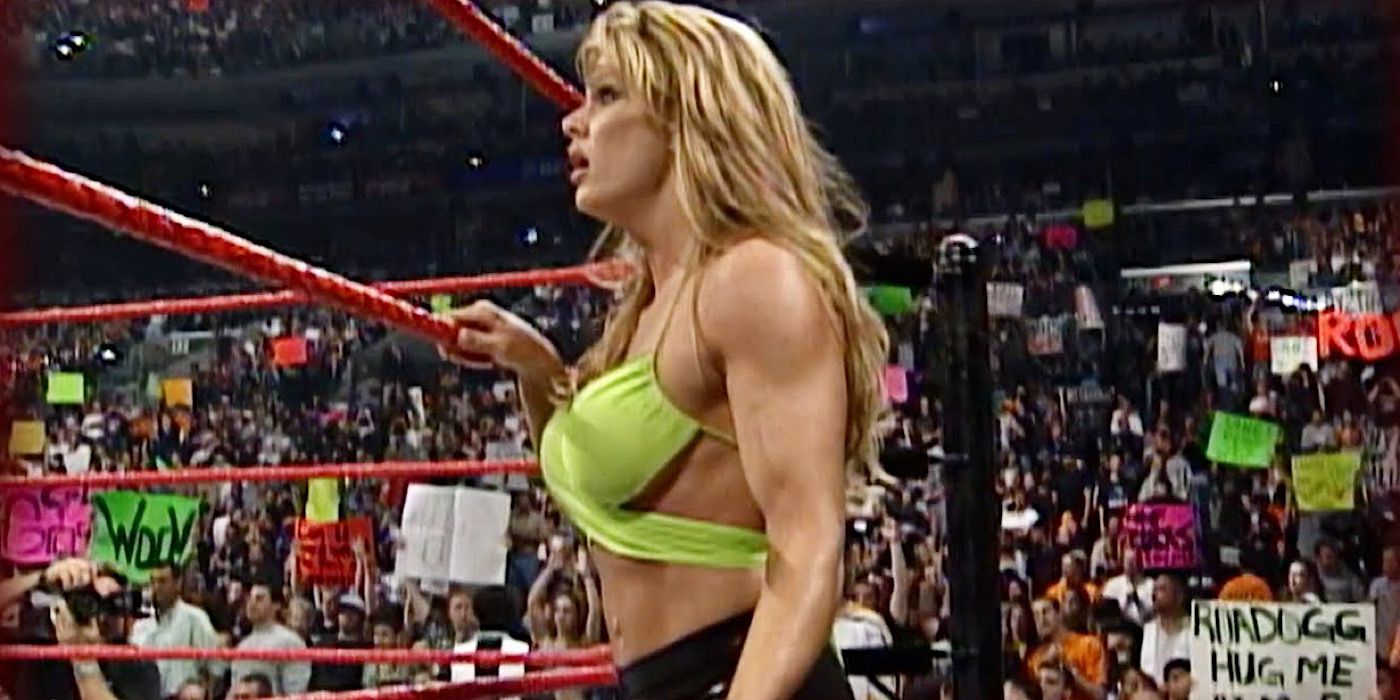 Tori would join WWE in 1998 and compete for 3 years in WWE. Before her debut, Tori was a bodybuilder and former Ladies Professional Wrestling Association Champion. Standing 5'11 and weighing a chiseled 140 pounds, Tori looked like a legitimate star.
RELATED: DX: Every Member, Ranked By In-Ring Skills
Tori would debut as a fan of Sable and then became Kane's first girlfriend. Tori's most notorious onscreen storyline would see her turn on Kane and join X-Pac in D-Generation X. Tori would be a trainer on Tough Enough in the summer of 2001 and left the company shortly thereafter. Despite being a notable part of WWE's Attitude Era, she has largely been forgotten from WWE history.
11
Charlotte Flair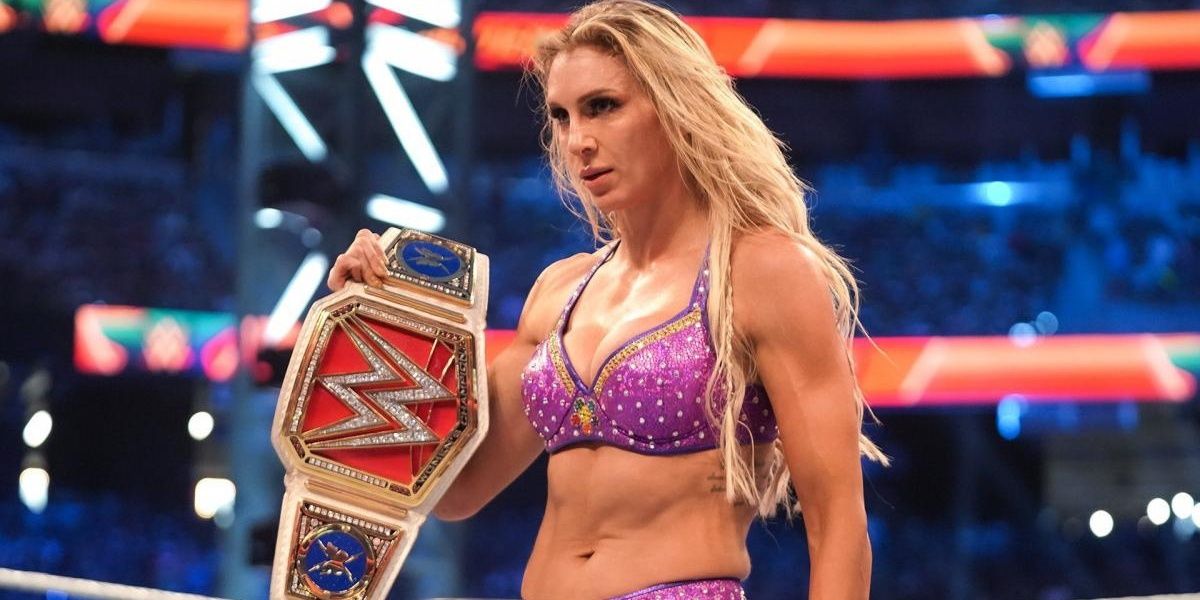 Charlotte Flair is a 14 time World Champion and possibly the greatest women's wrestler of all time. Yet, with that resume, her muscular physique is sometimes overlooked. Flair stands 5'10 and weighs 143 pounds of shredded muscles. Flair's skill is evident in the ring, yet the former college volleyball player's athleticism is as impressive as any star in WWE. Charlotte Flair has continued to evolve her body over her WWE career, yet she has always carried a lot of impressive muscle.
10
Jackie Gayda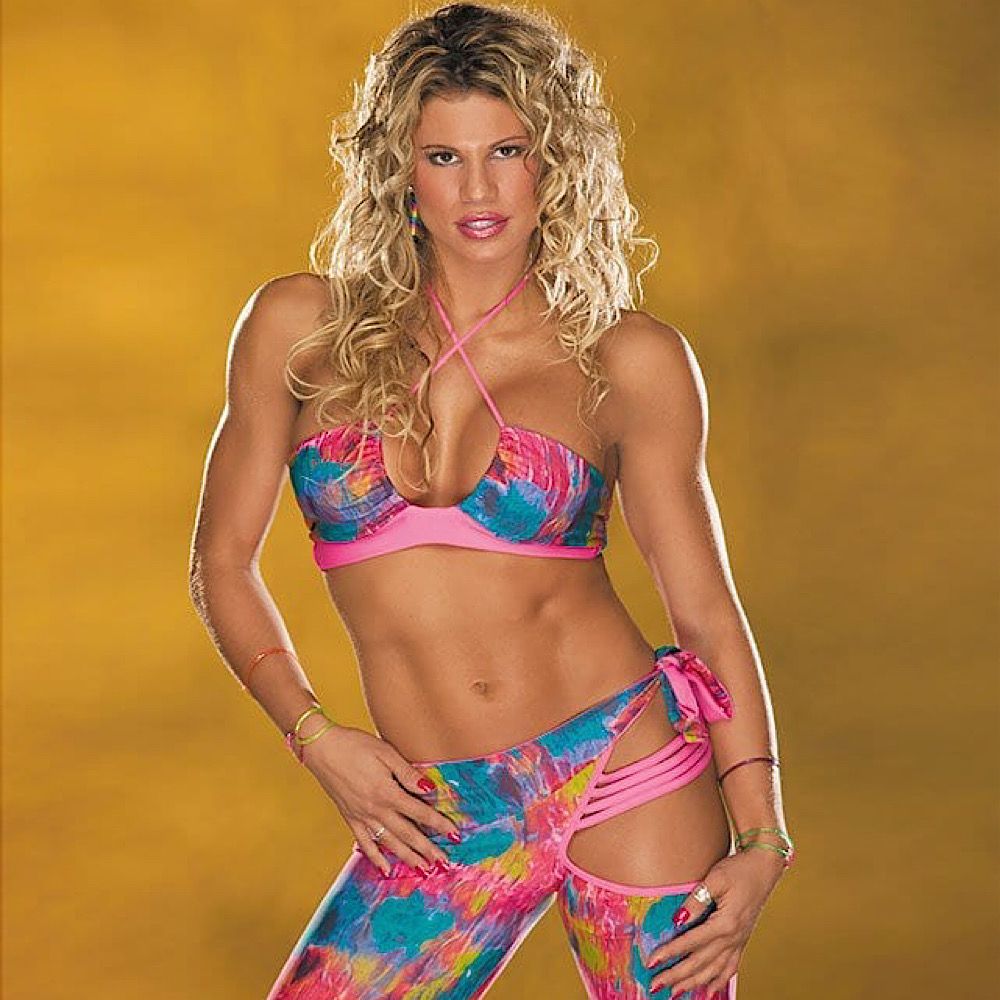 Jackie Gayda leaped off television screens as the co winner of the Tough Enough 2 reality series. Gayda would be rewarded a WWE contract for her success on Tough Enough. Gayda stood 5'7 and weighed a chiseled 137 pounds. Her physique stood out on WWE television in the early 2000s. Her muscular physique would lead her to a WrestleMania 20 tag team match with Stacy Keibler as her partner. The duo would take on Torrie Wilson and Sable in a Playboy Evening Gown match. While her 'Mania match lasted under 3 minutes, Miss Jackie had her moment on the biggest stage of them all. Gayda would feud with Dawn Marie on SmackDown up until her release in 2005.
9
Kaitlyn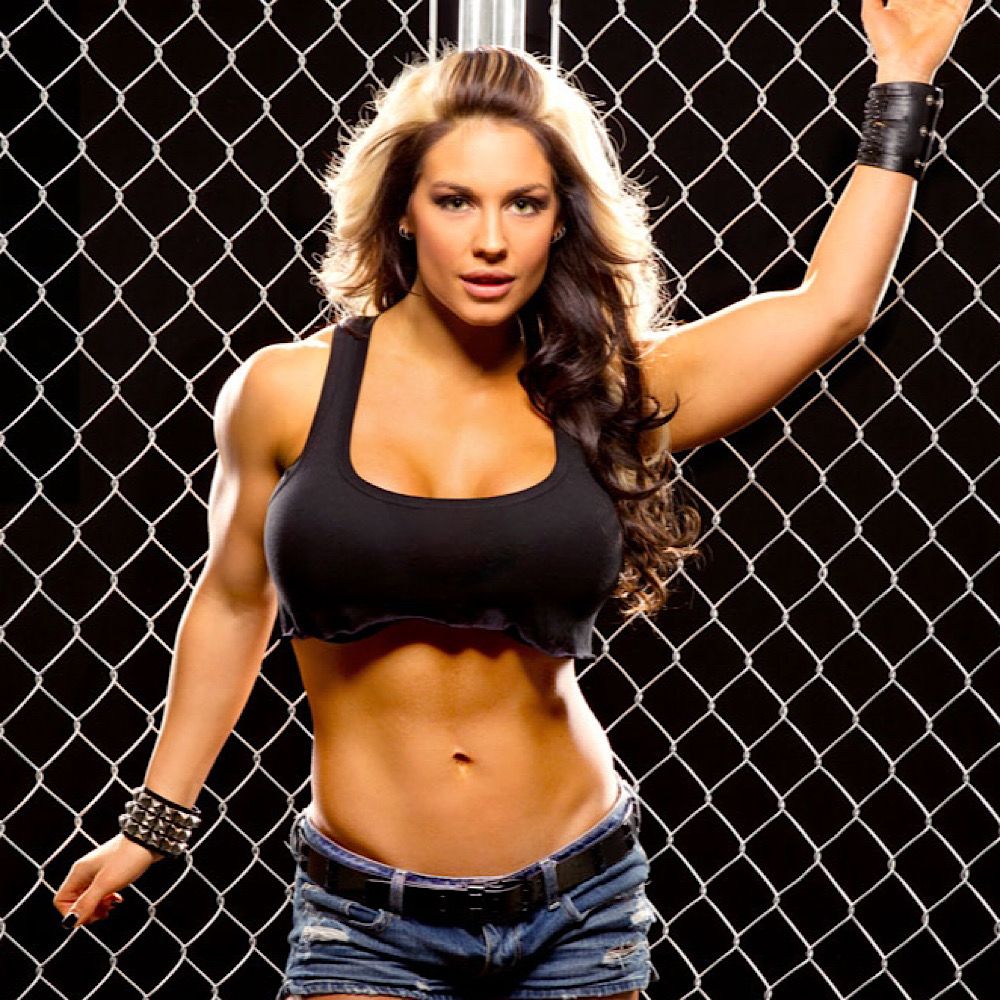 Before Kaitlyn's WWE career occured she was already making a name for herself in bodybuilding. Kaitlyn would compete at the famed Arnold Classic in 2007. Kaitlyn would finish fifth in her division. In 2010, Kaitlyn would defeat Naomi and become NXT Season 3 champion and Breakout Diva. On the 20th anniversary of Raw, Kaitlyn would defeat Eve to become Divas Champion. Kaitlyn would have a highly entertaining feud with Aj Lee, leading to Lee capturing the Divas Championship. Kaitlyn would retire in 2014, but make a comeback in the 2018 Mae Young Classic, looking more muscular than ever before.
8
Bianca Belair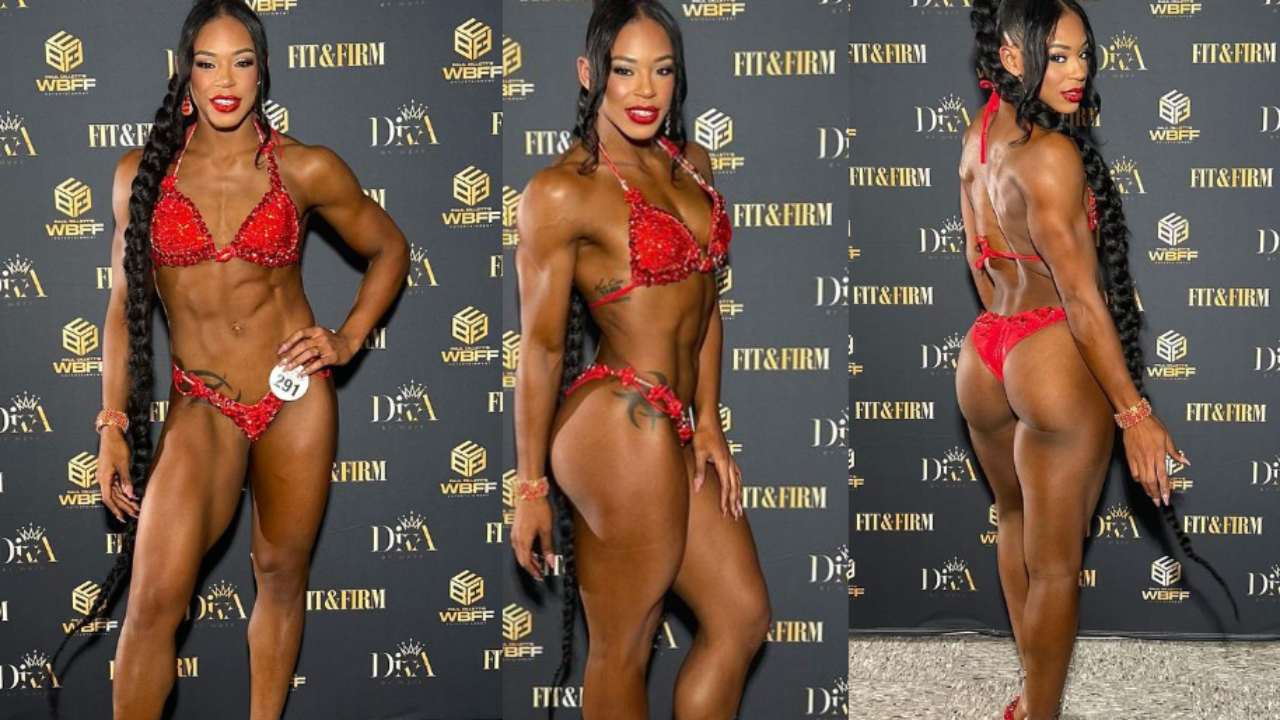 Bianca Belair is the EST of WWE. She claims to be the strongEST, toughEST and she may be the muscularEST as well. Belair is heading into WrestleMania 39 as Raw Women's Champion. Her athleticism jumps off the screen on Monday Night Raw. Belair developed her physique while being a college All-American in Track and Field at the University of Tennessee.
At 5'7, and 165 pounds, Belair is solid muscle and her strength is highlighted in her move set. One only has to see her fireman's carry the massive Otis around the ring to know that Belair is a powerhouse. The former Raw & Smackdown Women's Champion also competed in the 2022 World Beauty Fitness & Fashion's Pro Atlantic City Pro Am competition, winning the best Divas Wellness Model and earning second place in the Divas Fitness Model category. Belair hasn't completed her first decade in WWE yet, and already has a Raw and Smackdown Women's Championship, and a Royal Rumble Championship. The EST is going to go down in history as one of the bEST.
7
Tiffany Stratton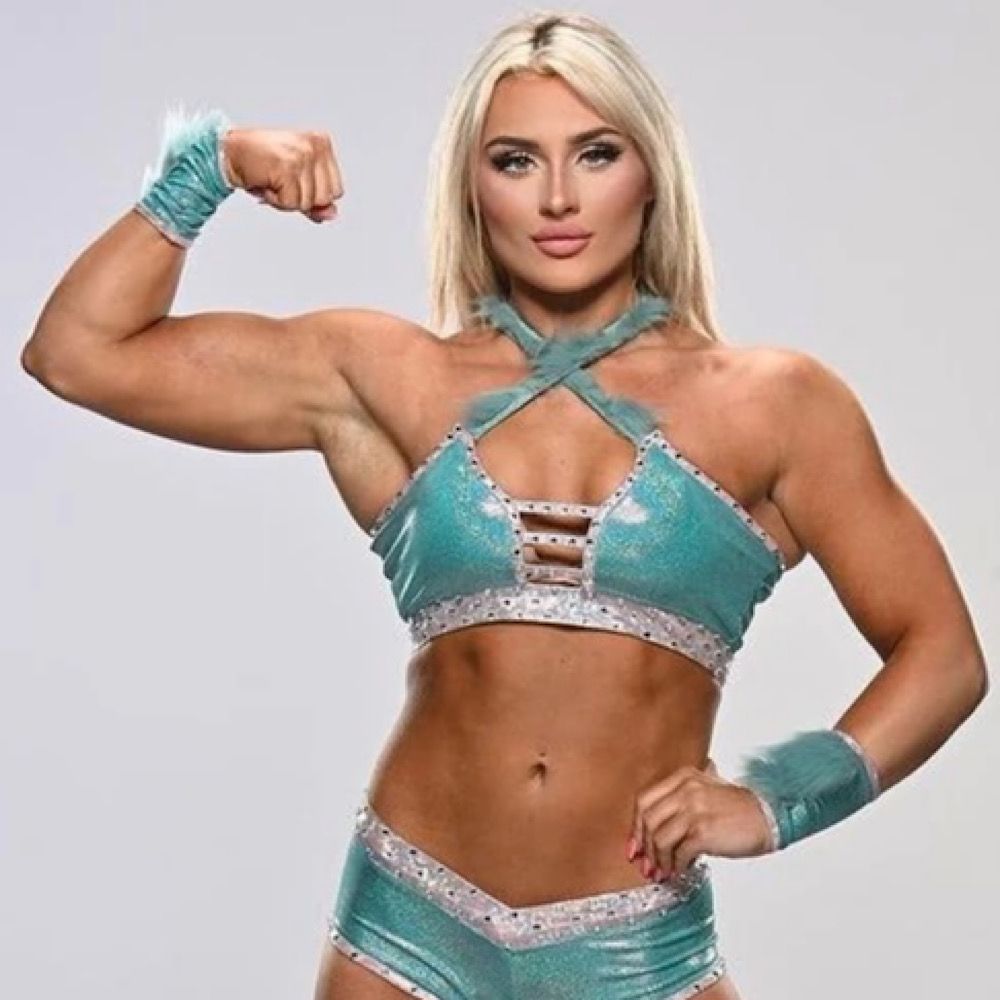 Tiffany Stratton is still relatively new to the squared circle, Yet, the Buff Barbie Doll is on everyone's list for the next big thing in WWE. The 23-year-old stands 5'7 and weighs 143 pounds of absolute shredded muscle. Stratton is an accomplished gymnast, that was named to the US National Team in 2016.
RELATED: Tiffany Stratton & 9 Other Young Women's Prospects That Will Be Future Stars
Her athleticism is undeniable in the ring, yet her charisma and physique may even surpass her obvious athleticism. On top of being a blonde bombshell, Tiffany has developed "Tiffany's Ephianies" as a way to showcase her wit and promo ability. It is only a matter of time before Tiffany's "Pretties Moonsault Ever" is showcased on the main roster.
6
Raquel Gonzalez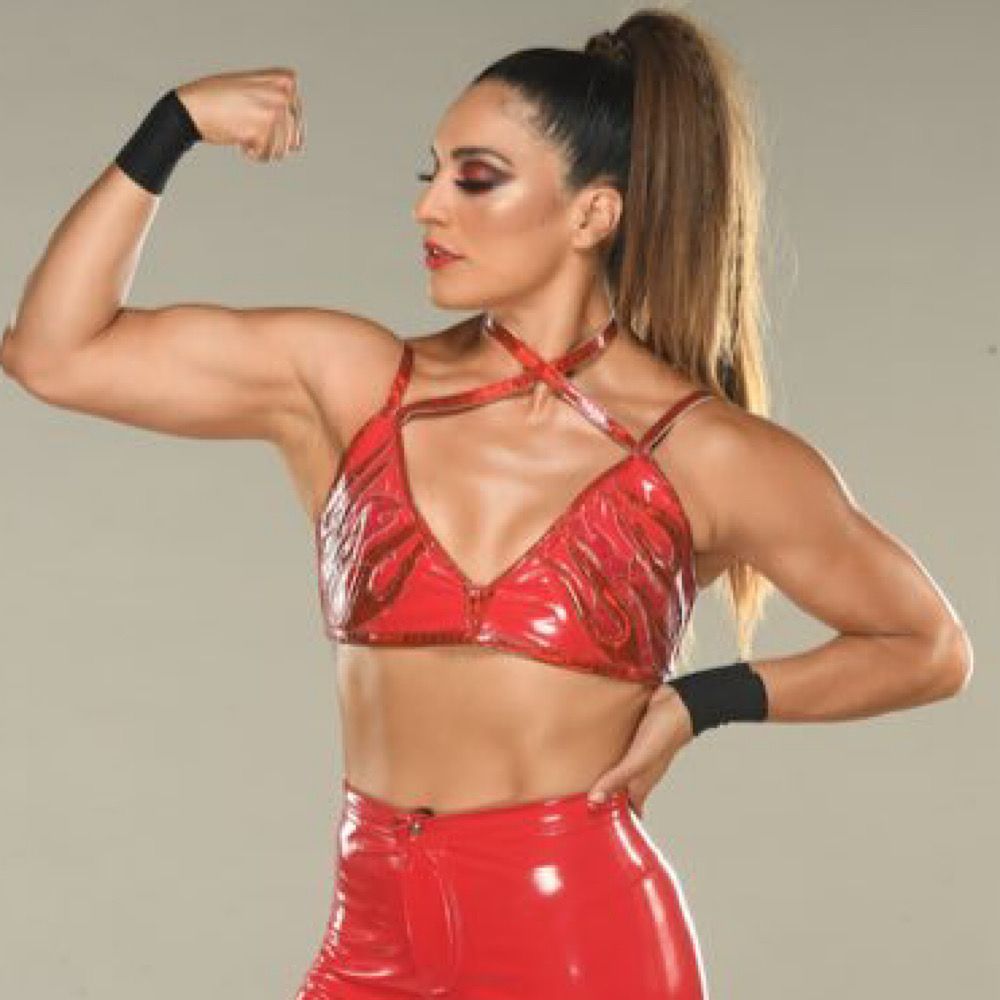 Raquel Gonzalez is billed as standing 6′ tall and weighing 177 pounds. The second generation star, towers over her competition. Her powerful physique is highlighted with lean muscle. Her back muscles pop off the screen during her ring entrance. Gonzalez flirted with the idea of being Big Momma Cool as a reference to Big Daddy Cool Diesel in her NXT days. That gimmick would seemingly work well on WWE's main roster as Gonzalez chases the Raw or Smackdown Women's Title. Gonzalez is already very accomplished in a short WWE tenure that includes an NXT Women's Championship, 2 NXT Women's Tag Team Championships and a WWE Women's Tag Team Championship.
5
Jazz
Jazz is a two time WWE Women's Champion. The 5'4, 150 pound dynamo competed in a very different WWE women's division in the early 2000s. In an era, where eye candy would mean just as much as in ring skill, Jazz would be dominate. Part of her domination included successfully defending her Women's Championship at WrestleMania 18 in a triple threat match against Trish Stratus and Lita. Jazz would compete in a triple threat match at WrestleMania 19 as well. At Mania 19, she would lose the match involving Trish Stratus and Victoria. While Jazz would leave WWE in 2004 (briefly returning in 2006), she would continue to dominate the competition wherever she competed.
4
Beth Phoenix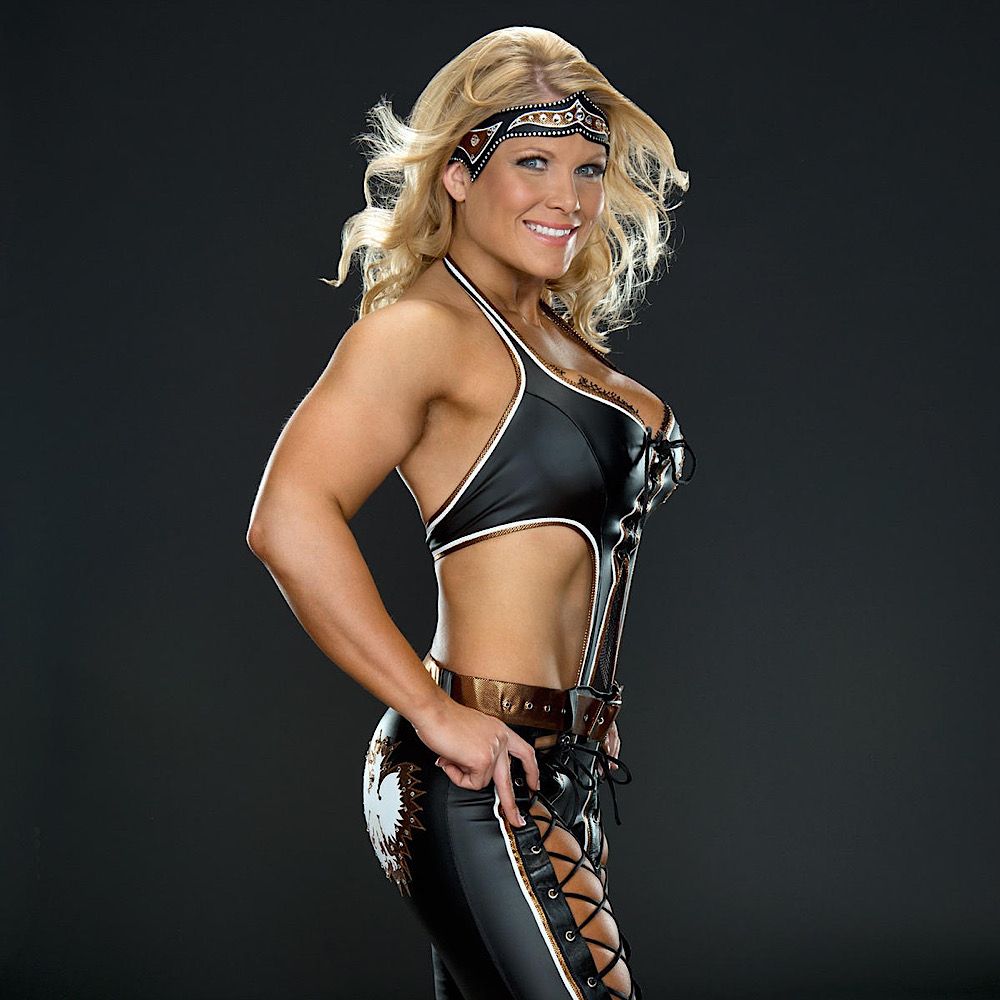 Beth Phoenix is a WWE Hall of Famer (class of 2017) and a 4 time WWE Women's Champion. The Glamazon stood 5'7 and competed at 170 pounds of dominating muscle. Her physique helped her tower over the women's division from 2007 until 2012. These days, Beth Phoenix still competes at a part-time schedule for WWE. Recently teaming with her husband, Edge in a tag match with Rhea Ripley and Finn Balor. Phoenix' tremendous strength is always a highlight of the night. As her Glam Slam is one of the most impressive maneuvers in any women's division. Many fans hope the recent mixed tag match involving Rhea Ripley, turns into a one on one feud in the near future.
3
Rhea Ripley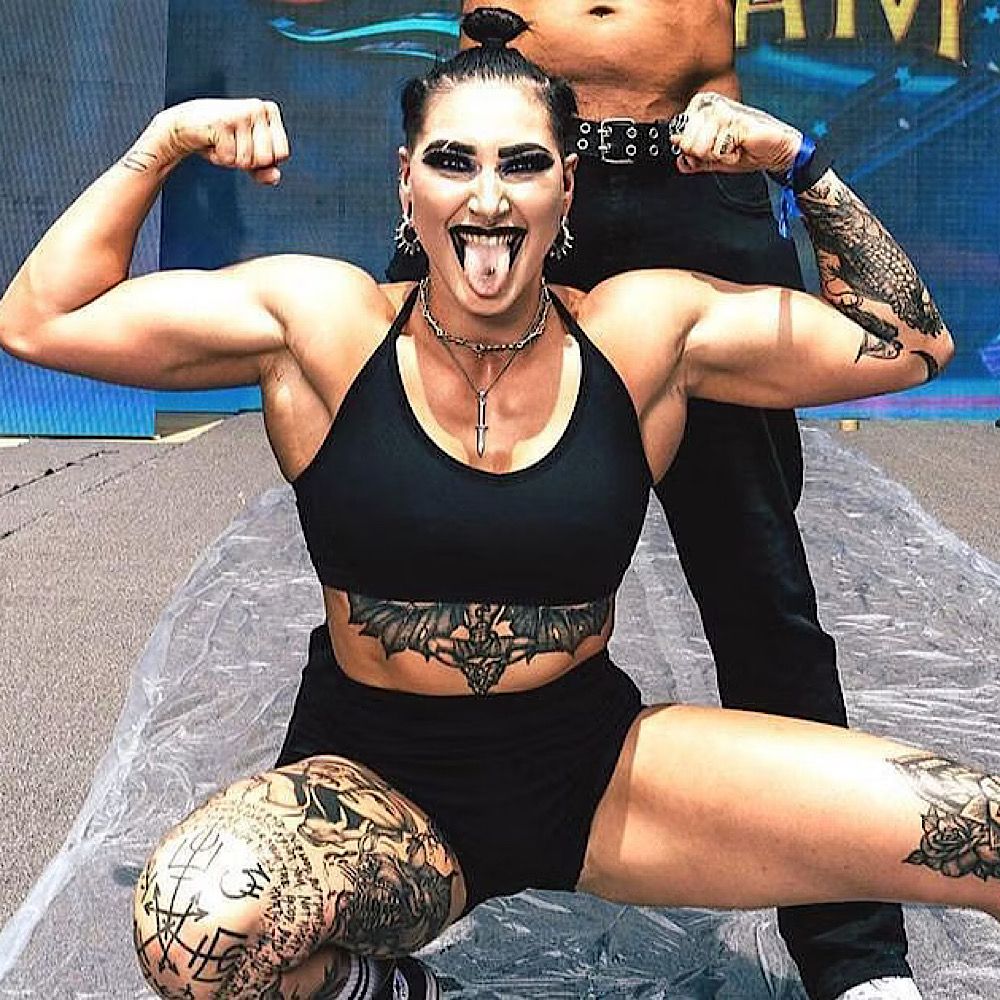 Speaking of Rhea Ripley, the Nightmare has one of the most impressive physiques in WWE history. The 5'9, 137 pound eradicator of the Judgment Day is one of the most intimidating characters on WWE television. Her unique look and muscular physique has made her one of the most popular sports entertainers on the planet.
RELATED: 10 Dream Feuds For Rhea Ripley We'd Love To See
Yet, Ripley is only 26 years old and has more years ahead of her than behind her. Still, her current accolades include Raw Women's Champion, NXT Women's Champion, NXT UK Women's Champion, WWE Women's Tag Team Champion and 2023 Royal Rumble winner. Ripley has been one of few women that have looked dominate against men on a WWE roster. There is no limiting where her career will take her.
2
Chyna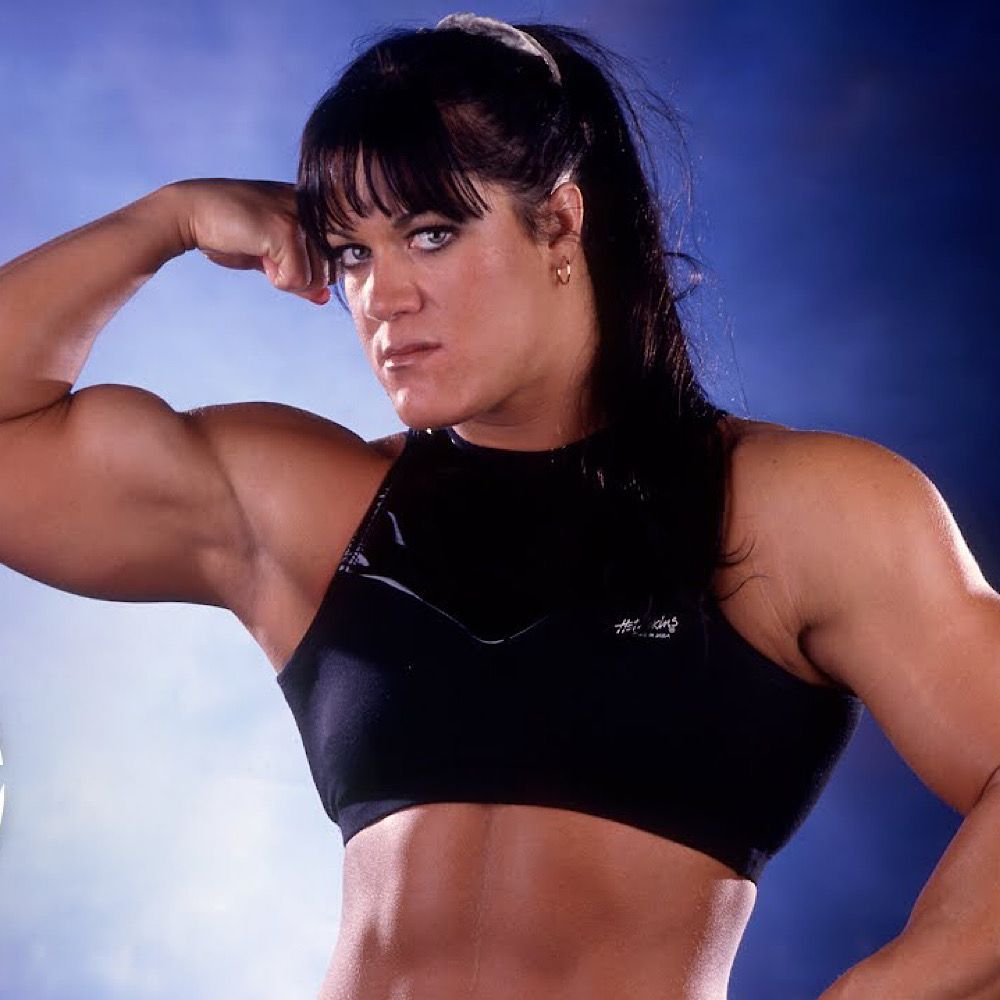 Chyna was billed as the 9th Wonder of the World in WWE. Her muscular physique would pop on WWE television during the Attitude Era. At 5'10, and 200 pounds, Chyna is one of the largest women in WWE history. Chyna would be a member of the D-Generation X stable that would lead to her induction into the WWE Hall of Fame. Chyna is a former 2 time Intercontinental Champion and former Women's Champion in WWE. Chyna's muscular physique would allow her to match power with the male talent on WWE television. As the 9th Wonder of the World, Chyna would be the first woman to ever compete in a Men's Royal Rumble match. Chyna has become an inspiration to the muscular women of today's world of professional wrestling.
1
Nicole Bass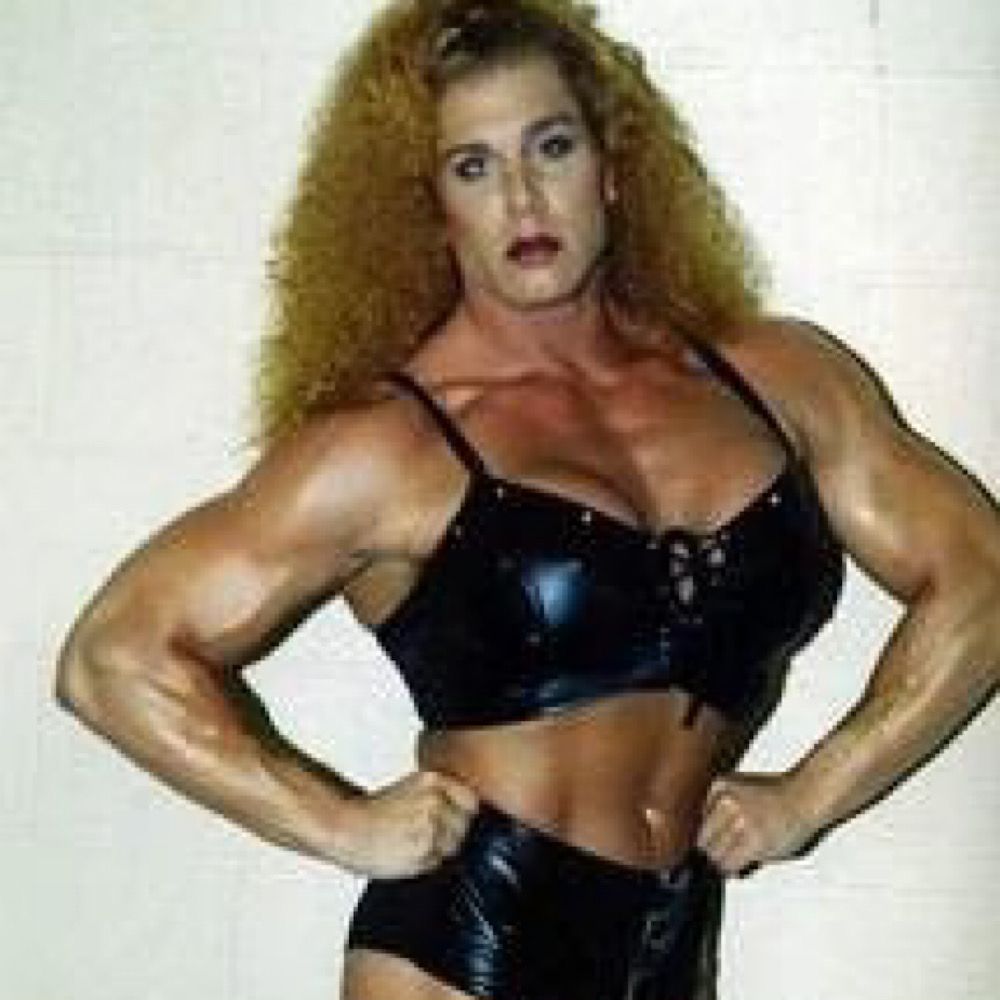 Nicole Bass was a 6'2, 230 pound female bodybuilder. Bass would compete ahead of her time in WWE's Attitude Era. While, WWE had embraced the male bodybuilder's of the world in the 1980s, Bass was advertised as a larger than life freak show on WWE television. Bass was never really given a chance to develop a character. She was just used as a muscular bodyguard or tag team partner during her time in World Wrestling Entertainment. Bass would only compete in WWE in 1999, before leaving the company claiming humiliation in the workplace. Yet, Bass's muscular physique is undeniable, as the largest in the history of WWE women.